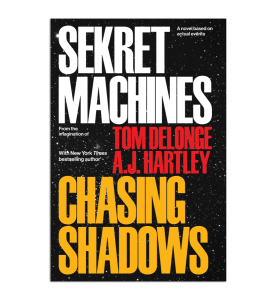 9781943272150 – To the Stars Media – Hardcover – 704 pages – $24.95 – ebook editions available at lower prices.
Recently, I've had the good fortune to be working with musician Tom DeLonge and the energetic staff of To the Stars Media, helping them develop their book publishing projects. To the Stars is an independent production and publishing company that creates trans-media projects, all done with a tremendous level of creativity and imagination.
To the Stars began its publishing program last year with the wildly successful young adult novel, Poet Anderson: Of Nightmares, co-written by DeLonge and best selling novelist Suzanne Young (The Program series).
The newest project from this team is a thriller called Sekret Machines Book One: Chasing Shadows, that reflects Tom DeLonge's specific interests in UFO's and secret government programs. Tom is best known as the former leader of Blink-182 and founder of Angels and Airwaves. He is also a serial entrepreneur, film maker and writer, who is an authority on UFO's and government involvement with them (this Billboard article and interview with Tom is a must-read).
The Sekret Machines project includes some forthcoming nonfiction books as well as this series of novels that is a collaboration between DeLonge and best selling YA and sci fi novelist AJ Hartley. Between them, they have created a thrilling and complex weaving of four stories told from multiple perspectives.
Sekret Machines Book One: Chasing Shadows is fiction based on secrets drawn from the the mostly hidden realities of alien contact known to our military and intelligence communities. It's an exciting and engrossing story, the first in a trilogy that promises excitement and action for anyone interested in great storytelling and compelling characters.
AJ Hartley is a prolific writer of fiction for all ages, as well as being an accomplished Shakespearean scholar and professor at the University of North Carolina-Charlotte. His novels for kids include the wonderful Darwen Arkwright series, among others, and the YA novel called Steeplejack is coming from Tor this spring.
I have now read several AJ Hartley books, and have concluded that he is one of the best new writers I have come across in a long time. His work is really remarkable, and the collaboration with the effervescent Tom DeLonge has resulted in a really terrific novel. I had the opportunity to speak with AJ about the writing of Sekret Machines and his collaboration with Tom while we were both visiting To the Stars in Encinitas, California in February, 2016. We had a great time talking about this very cool project.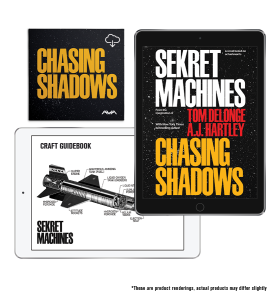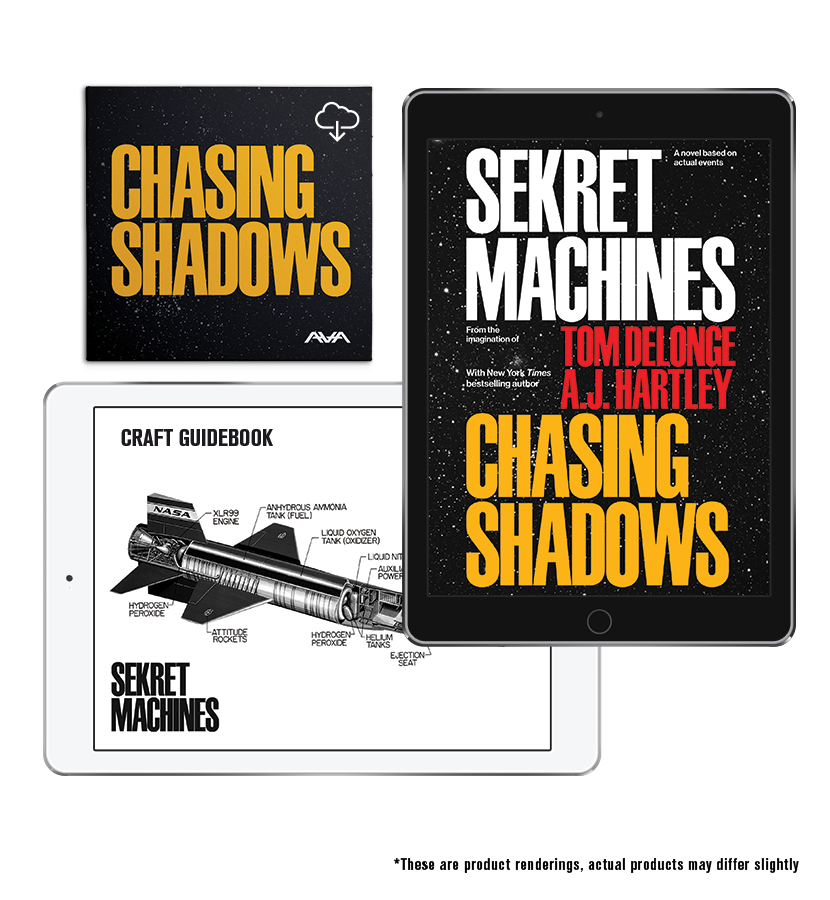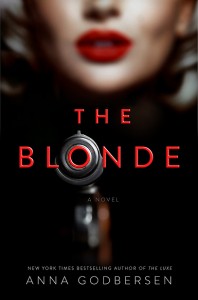 The Blonde – a novel – 978-1602862814 – paperback – Weinstein Books – $16 –  ebook editions available
Author Anna Godbersen has come up with a terrifically compelling novelistic premise – Marilyn Monroe as a mostly unwilling but still cunning spy for the Russians, whose task is to get something on President Kennedy the Russians can use. In return, her mysterious and very persuasive contact, who convinces MM that her father was also working for the cause of international communism, will connect her to the one man in the world she truly cares about.
It's a great reinvention, weaving together known elements of Marilyn's life and characters like Arthur Miller, Joe DiMaggio, JFK, and many others, with the addition of some invented characters and a hefty dose of imagination, Godbersen is able to draw out an entertaining and compelling thriller. In particular, I loved the way she empowers Marilyn, and shows her to be a brilliant, albeit often desperate character, who is able to far better understand the motives and behaviors of men and women than most, and to do what she must to achieve her own goals and protect those she loves.
Along the way, Godbersen draws compelling portraits of the key players in Marilyn's life and times, and the events she lived through. Marilyn becomes human, empathetic, and strong. And she tells a great story – no matter how well you know the actual history, you will enjoy this novel and its unfolding mystery. Could Marilyn have been connected to the conspiracy to assassinate Kennedy, perhaps in a surprising way? Do you really believe that Marilyn Monroe committed suicide or died of an overdose of pills? Godbersen's version of the story we will never know for sure in some surprising ways makes more sense than the history we do know.
And the book does have a wonderful cover.
Anna Godbersen was born in Berkeley, California, attended Barnard College, and worked for Esquire Magazine. She is best known as author of a number of young adult best sellers for Alloy Entertainment, include Luxe and Bright Young Things. Author website here.  More about the book here.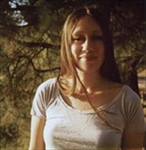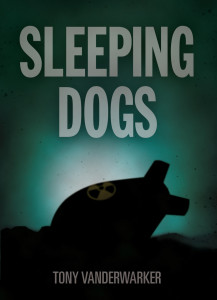 Sleeping Dogs: A Novel – 978-1940857039 – Paperback – AuthorPress Publishing – $16.95 (ebook versions available at lower prices)
Tony Vanderwarker had a successful career in advertising before he decided to write fiction. I think advertising is an interesting training ground for a novelist, since in so many ways, advertising is about telling stories that are powerful and compelling and of course get across their emotional content very efficiently. Everyone seems to want to be a writer these days, and I think there are a lot of really good books being written and published by late blooming authors, who had successful careers in one field or another, but who always really wanted to write. And doubtless there are more than a few that are not so great.
Tony Vanderwarker has a great story to tell – not just in his novel, Sleeping Dogs, but in how this book came to be written. And he's written another book about the writing of Sleeping Dogs called Writing with the Master (Lyons Press). Tony was lucky enough to have met John Grisham, who was a neighbor, when their sons played youth football together. They struck up a friendship, though Tony never talked about his own writing with his world famous author friend, until one day he did, and Grisham offered him the incredible gift of his mentorship and working assistance with the writing of Tony's novel. Vanderwarker gives full credit to Grisham for teaching him how to be a real novelist, no small feat for anyone.
In Sleeping Dogs, Vanderwarker tells a terrific story based on the fact that there are at least eleven known Cold War era nuclear warheads scattered around the U.S. from various accidents and crashes from the period when America kept a fleet of B-52s constantly aloft to defend against a Soviet attack. In a non-stop action packed story, Howie Collyer, who has been obsessed with danger posed by the lost nuclear weapons, comes across an old B-52 pilot who can verify the location of one of the bombs.
Unbeknownst to Collyer, he is being tracked by a sophisticated terrorist cell whose aim is the locate the bomb and use it for their own gruesome purposes. And he is also being pursued by a secret unit of the Pentagon whose job is to quash any information about the lost nuclear weapons. Collyer gets help along the way from a nursing home nurse and a buddy in the CIA, but his family is at risk and so is he at every turn, after he kidnaps the old pilot to try to uncover the location of the bomb he thinks is closest to and therefore most dangerous to the safety of the U.S. east coast.
It's one of those books you don't want to put down, not just because the story is gripping and the twists and turns exciting, but the characters in this book are believable and sympathetic, and it's easy to root for them to win against all the different bad guys they are faced with.
With a book like this, I prefer to not give away too much of the story when talking to the author, so readers can enjoy the discovery of the story and characters for themselves, and in this case, because Vanderwarker's backstory is so interesting, it was easy to spend most of our time talking about the writing of the book and how it was for him to work with the well known Grisham. This should be a good conversation for anyone interested in the writing process and what it takes to tell a great story. Tony Vanderwarker is a fine storyteller and writer, Sleeping Dogs a novel I can heartily recommend.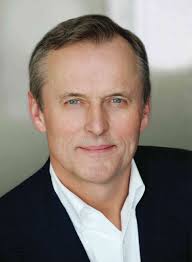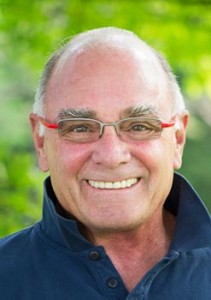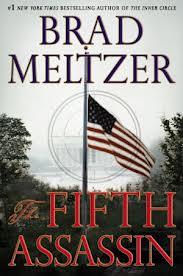 978-0446553971 – Grand Central Publishing – Hardcover – $27.99 (ebook versions available at lower prices, paperback edition due out in August 2013).
Brad Meltzer is an incredibly active writer, author of myriad best sellers in both fiction and nonfiction, creator of television shows, host of History Channel's excellent show Decoded – which is fun, compelling and full of amazing historical detail.  He's also a comics fan and author of many critically-acclaimed comic books, including a nice run of Green Arrow stories, Identity Crisis and Justice League of America, for which he won the important Eisner Award.  Sometimes one wonders if he ever sleeps.
Brad quite evidently has a voracious appetite for history, and especially for the kind of stories in history that fascinate so many of us.  And as an unstoppable researcher, he gets into places that most of us simply never have the time or the chutzpah to find.  What makes his fiction so compelling is that Meltzer is able to combine his passion for history with great storytelling and a clean, brisk writing style that propels his stories forward.  And he does write characters we can relate to and enjoy as well, so there's another reason to find and read his books.
The Fifth Assassin is a sequel to the earlier, and very successful The Inner Circle,a book I am sorry to say I have not read.  That book introduced the Culper Ring, an informal organization founded by George Washington to defend the presidency of the United States.  Each of these two books (and the next book, which will complete the trilogy these books have begun) can be read on its own.  Being new to the story did not pose any problems for me in reading and enjoying The Fifth Assassin, though I am  sure I would have enjoyed it more if I had read the first book first.  Many of the characters in the new book were introduced in the first – and of course some of them are killed off in the second book, as there are other secret organizations out there, dedicated to much darker aims the Culper Ring must fight.
It does help that I am familiar with and enjoy the Decoded series (disclosure – I work with History Channel on book projects, one of which is a book based on Decoded that will be published by Workman in Fall 2013).  The Fifth Assassin is linked to a number of historical mysteries covered in the Decoded's two seasons on History.  This novel has a pretty complicated plot, the details of which I will leave for readers to discover for themselves.  There have been four presidential assassinations before now – Abraham Lincoln, James A. Garfield, William McKinley, and John F. Kennedy.  What if there was a secret organization whose members were responsible for all of these murders?  And what if there was a present day plot to add another president to the list of the dead?  And what if the plot is being acted out by mysterious players whose aims are difficult to fathom and therefore difficult to stop?
Beecher White is Meltzer's hero, and an unlikely one at that.  I think he enjoyed creating a sympathetic hero who does not have any special powers other than his knowledge of history and ability to think – and act when needed, which of course any hero must do.
This is a wonderfully fun book which I enjoyed a great deal.  Meltzer is incredibly skilled at plot creation and keeping his story moving organically, so we don't feel manipulated or ever question the motivations or actions of his characters, i.e., we do not feel the hand of the plot maker at work, which is a terrific skill I greatly appreciate in a time when so many storytellers struggle to give their stories the kind of credibility and natural narrative movement that Meltzer seems to find so effortless to accomplish.
I'd recommend reading The Fifth Assassin, and then listening to this discussion about the book.  I think it will add to the experience for readers.  Brad Meltzer's website is here and it's worth a visit.  If you get a chance to hear him read from or talk about his work in person, it's worth the effort to see him.  And Decoded, the television show, is in reruns on History's H2 – if you have not seen them, take a look, there are some fun, thoughtful and compelling episodes.  Brad Meltzer is a terrific writer, and great fun to to speak with, it's a pleasure to have had the opportunity to talk to him about this book.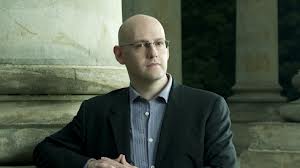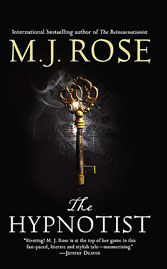 978-0778329206 – Mira Books – paperback – $14.95 (e-book and audio book editions available)
M.J. Rose is a critically acclaimed novelist – she's best known for her thrillers, of which The Hypnotist is one.  It's in a series with The Reincarnationist and The Memorist, all them with reincarnation as a central theme.  MJ's characters are compelling and well drawn, and her stories are complex and original, the books are fun to read and impossible to put down.  What more could you ask of a novel?
M.J. is also well known among writers for her activism in behalf of writers, and her brilliant understanding of marketing.  But that's a different conversation than the one we had about The Hypnotist, a book I deeply enjoyed reading, for me perfect as I got to read the book on vacation, and it is way better than most books we think of as "beach reads."  As one reviewer said: The Hypnotist has "something for everyone: murder, suspense, history, romance, the supernatural, mystery and erotica."
The detective Lucian Glass becomes deeply involved in the pursuit of anti-hero Malachai Samuels, whose Phoenix Foundation is committed to the study of reincarnation (at almost any cost).  Glass is a tortured soul whose own life connects him to the present and past day lives of other characters in this novel.  It's a complexly drawn story and one that will reward readers, even those who have no interest in the paranormal or esoteric metaphysical subjects that are do beautifully woven through the story. You will enjoy the denouement, and the story will stay with you long after you have turned the last page of the book.
Rose is a skillful writer who treats her readers to a high level of originality and surprising story making.  She is also fun and rewarding to talk to about her books, as she shows in this insightful interview.  She has a great website, a couple of blogs, and aside from having written 11 works of fiction, she has also co-authored two books about writing, and has been profiled in Time Magazine, Forbes, The New York Times, Business 2.0, Working Woman, Newsweek and New York Magazine, and has been on many television shows.  She is also the founder of the very successful book promotion business, AuthorBuzz.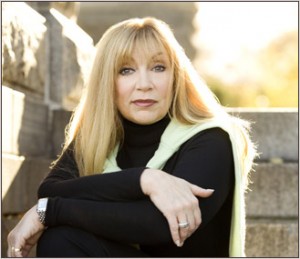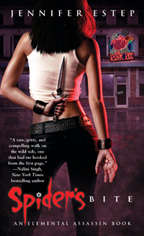 978-1439147979 – Mass Market Paperback – Pocket Books – $7.99
Jennifer Estep has written three books before this one, in an edgy paranormal romance series she called Bigtime.  Spider's Bite kicks off a new series, this one she calls urban fantasy, and I think the description is apt.  It's gritty, violent, tough, but full of love and a kind of self-defined punk-inspired love that has a depth and strength that is really admirable.
I know the book business likes to categorize books, sometimes quite narrowly, and there are good reasons for that.  So this book falls into a category that Publishers Weekly calls "urban fantasy."   While I am not quite sure I know what that means, this novel is certainly a full on fantasy novel set in a city, so I guess that label fits in a literal way.  But all labels and categories aside, author Estep has fashioned a terrific set of characters, in particular our hero, Gin.  The first line of the book makes clear what we readers are getting into: "My name is Gin, and I kill people."  And she does, she is an assassin after all.
I was very impressed with Estep's writing and she has fashioned a terrific story line.  Some of the characters run to type, but they fit the story so well, we don't mind.  The author has set her imagination loose on the southeastern city in which the story takes place, maybe in our future, or maybe in an alternate universe, it's wild and never dull.  I'm looking forward to reading the sequels too.
Jennifer and I had a fun interview talking about this book, how she started as a writer and where her ideas come from.  She's a dedicated reader turned writer, and her love for books, ideas and writing shines through her work and her words.
See an excerpt from the book at chptr1.com.  Visit Jennifer's well put together site to learn more about her and her books.

978-0345505477 – Hardcover  -Ballantine Books – $26.00
Steve Berry's latest adventure. The Paris Vendetta, is a terrific read, grounded in some pretty riveting historical mysteries, with a powerful story that grabs you right away and just will not let go.  I really enjoyed reading it.  Steve's own description of the book (his site is one of the best author sites I have visited) is the best way to summarize the story without giving too much away:

When Napoleon Bonaparte died in exile in 1821, he took to the grave a powerful secret. As general and Emperor, he had stolen uncountable riches from palaces, national treasuries, even the Knights of Malta and the Vatican. In his final days, his British captors hoped to learn where the loot lay hidden. But he told them nothing and in his will he made no mention of his treasure.
Or did he?
Former-Justice Department operative Cotton Malone is about to find out after trouble comes knocking at his Copenhagen bookshop. Actually, it breaks and enters in the form of an American Secret Service agent with a pair of assassins on his heels. Malone has his doubts about the anxious young man, but narrowly surviving a ferocious firefight convinces him to follow his unexpected new ally.
Their first stop is the secluded estate of Malone's good friend, Henrik Thorvaldsen. The wily Danish tycoon has uncovered the insidious plans of the Paris Club, a cabal of multi-millionaires bent on manipulating the global economy. Only by matching wits with a terrorist-for-hire, foiling a catastrophic attack, and plunging into a desperate hunt for Napoleon's legendary lost treasure can Malone hope to avert international financial anarchy.
But Thorvaldsen's real objective is much more personal: a vendetta to avenge the murder of his son by the larcenous aristocrat at the heart of the conspiracy. Which places Malone in an impossible quandary-one that forces him to choose between friend and country, past and present. Starting in Denmark, moving to England, and ending up in the storied streets and cathedrals of Paris, Malone plays a breathless game of duplicity and death, all to claim a prize of untold value.
I really enjoyed talking to Steve about The Paris Vendetta.  Even though it's the latest in a series he's done featuring Cotton Malone, you definitely do not need to start at the beginning of the series.  This book has all the requisite elements for readers who enjoy intelligent, historically grounded adventure novels; it's almost impossible not to compare Berry to Dan Brown, and in my opinion, Berry is clearly the better writer.   And as an added bonus, Steve is an author who can talk incisively about his own work.  This interview should be fun for his many current fans as well as those who have never read his books.

978-1593155377 – Hardcover
Vanguard Press  $25.95
David Morrell is one of the better action thriller novelists writing today.  Not only does he write well, but his novels always have terrific characters, explore complex emotional relationships, and are driven by great story telling.  When I picked up The Shimmer, I already had a number of other books on my plate and no real intention of reading it right away.  But after the first few pages I could not put it down.  This wonderful novel combines elements of the thriller novel with science fiction and fantasy, historical fiction, modern psychological horror stories.  My interview with the interesting and voluble David Morrell gives readers a chance to get to know quite a bit about this novel, his 28th, and much more about his background as a writer, a teacher and storyteller.  The Shimmer takes place in a town in Texas modeled closely on the real-life town of Marfa and includes a great deal of real history woven into a gripping modern tale.  This book is a great example of Morrell's work, and this interview was a lot of fun for me to do. — David Wilk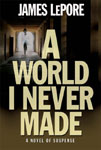 A World I Never Made
ISBN# 978-0981608723
The Story Plant, Hardcover $24.95
The inaugural WritersCast podcast has host David Wilk interviewing author James LePore, whose first novel, a thriller entitled A WORLD I NEVER MADE will be published by The Story Plant in April, 2009. Wilk and LePore talk about the characters in the book, and LePore's writing methods and other topics in a wide ranging interview. LePore is a former trial attorney who turned to writing fiction full time after selling his law practice.