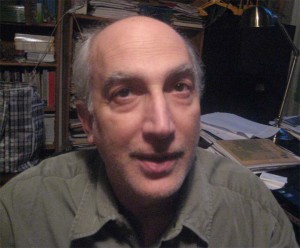 Publishing Talks began as a series of conversations with book industry professionals and others involved in media and technology about the future of publishing, books, and culture. As we continue to experience disruption and change in all media businesses, I've been talking with some of the people involved in our industry about how publishing might evolve as our culture is affected by technology and the larger context of civilization and economics.
I've now expanded the series to include conversations that go beyond the future of publishing. I've talked with editors and publishers who have been innovators and leaders in independent publishing in the past and into the present, and will continue to explore the ebb and flow of writing, books, and publishing in all sorts of forms and formats, as change continues to be the one constant we can count on.
It's my hope that these conversations can help us understand the outlines of what is happening in publishing and writing, and how we might ourselves interact with and influence the future of publishing as it unfolds.
The latest in this series of interviews with important independent publishers and editors is my talk with yet another old friend, James Sherry, founder of both Roof Books and the Segue Foundation, in New York City. I have followed and admired his writing and publishing for more than three decades now.
Sherry is the author of 14 books of poetry and prose, most recently Oops! Environmental Poetics (2014). He is the publisher of Roof Books, a press he founded in 1979, and the Segue Foundation, a nonprofit chartered in 1977. He lives in New York City.
With Roof Books and Segue, James has been a significant force in the promotion of experimental and innovative writing, both as a publisher, with more than 150 titles now in print, and as a venue for live events and poetry readings. At one point, Segue was the distributor for some of the most significant literary journals and small presses, including, notably, L=A=N=G=U=A=G=E, edited by Charles Bernstein and Bruce Andrews.
For this interview, I had the opportunity to speak with James Sherry in New York City, where he and Segue are going strong – the Segue calendar of events demonstrates some of the best of contemporary innovative writing, and Roof Books also continues to produce significant publications that anyone interested in modern poetry should be following.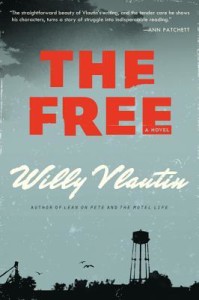 The Free (a novel) – 978-0062276742 – Harper Perennial – paperback – $14.99 (ebook versions available at lower prices)
Somewhat surprisingly, since I try to pay attention to music and songwriters who write fiction, I had not heard of Willy Vlautin before receiving a copy of The Free to read. I'm really glad to have discovered his work. Vlautin is one of a number of contemporary songwriters and musicians who have taken to writing short stories and novels. He's the founder and writes songs for the Portland, OR based alt-country band Richmond Fontaine. And he writes songs and plays with another interesting band called The Delines. His songs tend toward storytelling, so it is no surprise he is also interested in long form fiction.
His four novels have gained an incredible amount of praise from a wide variety of sources. He writes really well, has a great ear for dialogue and tells terrific stories. Judging from The Free, which focuses on Iraq veteran Leroy Kervin, who came back from the war with a traumatic brain injury. He is unable to find a way to make a new life, and tries to commit suicide, but ends up in a coma – and much of the novel's story takes place in an alternate reality story that goes on in his coma state.
There are other important characters whose lives are connected to Leroy; Freddie McCall, a hard working man who can't make ends meet, and is trying to put his family back together, taking big chances to make things work under challenging circumstances.  There is also the wonderful Pauline Hawkins, a nurse at the local hospital, who takes care of almost everyone in her life, including her very challenging father, And there is a young girl who connects with Leroy in some interesting ways as well.
The Free is an intriguing mix. It's realistic, yet much of the book takes place in a fever state. Vlautin loves the hard working characters who inhabit the lower middle class of Washington State and Oregon, but the narrative arc of the story is entwined with a mysterious underground terrorist organization (called The Free) inside of Leroy's unreachable mind. Vlautin also has a clear view of the politics and economic realities that shape their lives and their struggles to live in our post modern capitalistic world, so his stories are heartfelt and empathetic.
This is a terrific book, with great narrative drive. Vlautin knows how to weave a compelling story with characters that are fully drawn and captivating. Since reading this book, I've made a point to listen to a lot of his music as well, and am now a big fan. His other three novels are also on my list of books to read when time allows.  And Vlautin has a lot to say, listeners to this podcast will find out. He thinks and talks about contemporary life in America, and so many of the people in it who are struggling just to find a way to live. Willy is a troubadour and a soulful, skillful writer who deserves to be widely read. I for one am ready to hear a lot more from him.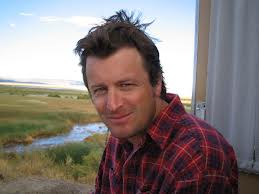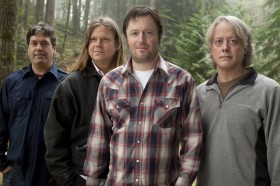 Alert: we had a good time talking, so this discussion runs slightly longer than usual Writerscast podcasts, almost 35 minutes. Enjoy!