Publishing Talks: David Wilk interviews Phil Ollila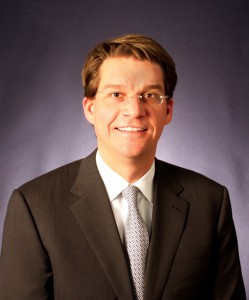 In this series of interviews, called Publishing Talks, I have been talking to book industry professionals and other smart people about the future of publishing, books, and culture.  This is a period of disruption and change for all media businesses.  We must wonder now, how will publishing evolve as our culture is affected by technology, climate change, population density, and the ebb and flow of civilization and  economics?
I hope these Publishing Talks conversations can help us understand the outlines of what is happening in the publishing industry, and how we might ourselves interact with and influence the future of publishing as it unfolds.
These interviews give people in and around the book business a chance to talk openly about ideas and concerns that are often only talked about "around the water cooler," at industry conventions and events, and in emails between friends and they give people inside and outside the book industry a chance to hear first hand some of the most interesting and challenging thoughts, ideas and concepts being discussed by people in the book business.
Philip Ollila (widely known as Phil in the book industry) is the Chief Content Officer of Ingram Content Group Inc., one of the largest distributors of book content and providers of digital printing in the North American book industry.  Phil is responsible for Ingram Content Group's publisher facing business, and has been instrumental in leading the transformation of Ingram from a traditional wholesale service provider, into what is now a fully integrated solutions company for clients. Ingram combines wholesale distribution, print-on-demand, digital distribution, inventory management and comprehensive worldwide services for both physical and digital content.
Phil leads a number of Ingram business units including wholesale merchandising, Lightning Source, Ingram Publisher Services and digital distribution through CoreSource® and also heads up Ingram Content Group marketing.  Before joining Ingram, where he has held several leadership positions, he was Vice President of Marketing and Merchandising for Borders.
Anyone in the book business, and many people outside it know about Ingram.  It is one of the two large book wholesalers transitioning from a key role in the physical supply chain between publishers and retailers.  Perhaps earlier than any other large company in the industry, Ingram had the foresight to invest in a range of services that would enhance their offerings to both their suppliers (mainly publishers) and their customers (bookstores, libraries and many other retailers).  In many ways, it is only the two large former traditional wholesalers, Ingram and its competitor Baker & Taylor that have the unique perspective and ability to act as really powerful and influential transformative agencies as the book business evolves into a combination of print and digital products.
Phil Ollila is therefore now in a key role at a tremendously interesting and  fast moving business that possesses a great deal of information valuable to publishers and to anyone interested in how publishing, books and readers will interact in the future, both near term and much, much farther into the future.