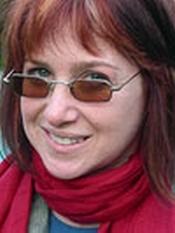 Publishing Talks began as a series of conversations with book industry professionals and others involved in media and technology about the future of publishing, books, and culture. As we continue to experience disruption and change in all media businesses, I've been talking with some of the people involved in our industry about how publishing might evolve as our culture is affected by technology and the larger context of civilization and economics.
I've now expanded the series to include conversations that go beyond the future of publishing. I've talked with editors and publishers who have been innovators and leaders in independent publishing in the past and into the present, and will continue to explore the ebb and flow of writing, books, and publishing in all sorts of forms and formats, as change continues to be the one constant we can count on.
It's my hope that these conversations can help us understand the outlines of what is happening in publishing and writing, and how we might ourselves interact with and influence the future of publishing as it unfolds.
My friend, and sometimes colleague, Liz Dubelman is the founder and CEO of VidLit Productions, LLC, a renowned and well regarded book marketing and content-creating company. I've been a big fan of her work for a long time, since first coming across her wonderful and hilarious video promotion for the really fun book, Yiddish With Dick and Jane by Ellis Weiner and Barbara Davilman. In fact that video was one of the very earliest book trailers, and was certainly one of the best and most successful of the many that have followed it. As soon as I saw it, I quickly sought out Liz, and discovered how smart she is about online content and communities, and over the years we have collaborated on a number of projects.
From 2011 – 2013 Liz was VP, Production for JibJab Media, the pioneering digital entertainment company that specializes in personalized social expression and has provided laughs to 100 million users worldwide.
Liz co-edited and contributed to What Was I Thinking? 58 Bad Boyfriend Stories, which was based on the VidLit series of the same name. She is also a magazine writer of both fiction and nonfiction. Well over a million people have viewed her short story Craziest on the Web.
Prior to her digital career, she worked for ten years in film production. Her television work won her two Emmys – one as a producer and one as a director. She was the first woman member of the labor negotiating committee of I.A.T.S.E., New York local 644 (cinematographers), and is an establishing member of Women in New Technology.
Liz is now taking Vidlit into new areas of online book marketing and publishing. Vidlit is providing authors with a platform to help them with the challenging and complicated task of self promotion. The supposition, which seems correct to me, is that authors are often best at writing, and while in today's publishing environment, they need to think about and act like marketers, that is not their core competency, and they will almost always need creative, intelligent and friendly helpers to do this kind of work for them. Vidlit comes from a writer's imagination and mindset. Liz wants to make writers successful, bring their stories to audiences and she has a good track record of understanding how online media can work. What she has to say about writers and readers interacting in the new media environment is an ideal topic for a Writerscast interview.
I like the simplicity of Vidlit's mission statement:
"…to make fiction and creative non-fiction indispensable. It's our belief that stories help our lives to make sense."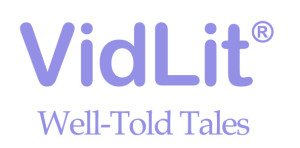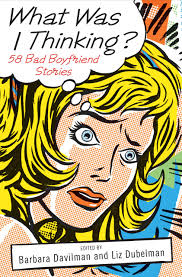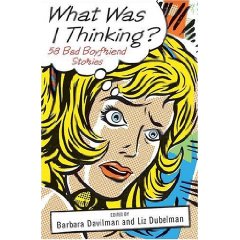 ISBN# 978-0-312-38472-2
St. Martin's Press, Hardcover $21.95
This fun WritersCast podcast has host David Wilk interviewing Liz Dubelman, co-editor of the wonderfully entertaining collection of first person essays by women describing those special moments in relationships when they suddenly realized: it's not going to work.  WHAT WAS I THINKING: 58 Bad Boyfriend Stories will be published February 3, 2009.  Dubelman, co-founder of www.vidlit.com, talks about the genesis of the book, how she and co-editor Barbara Davilman (co-author of YIDDISH WITH DICK AND JANE) collected the essays in the book, how women are responding to it, and why it seems men do not have the same sensibilities about relationships that women do.  Dubelman also talks about "Come to Your Senses Day" – February 15, and the book's website www.c2ysd.com.