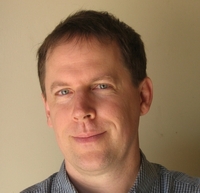 In this series of interviews, called Publishing Talks, I am talking to book industry professionals who have varying perspectives and thoughts about the future of publishing, books, and culture.  This is a period of disruption and change for all media businesses.  Publishing has been a crucial part of human culture for as long as people have been writing and reading.  How will publishing evolve as our culture is affected by technology, climate change, population density, and the ebb and flow of civilization and its economics? Publishing Talks interviews help us understand the outlines of what is happening, and how we might ourselves interact with and influence the future of publishing as it unfolds.
Publishing Talks interviews give people in the book business a chance to talk about ideas and concerns in a public forum that are often only talked about "around the water cooler," at industry conventions and events, and in emails between friends.  This series of talks will give people inside and outside the book industry a chance to hear about some of the thoughts, ideas and concepts that are currently being discussed by engaged individuals within the industry.
Mark Coker is the founder of Smashwords, an online publishing and distribution platform for ebooks.  Smashwords publishes and distributes more than 4,000 original ebooks on behalf of 2,000 independent authors and 70 small publishers around the world.  They have recently made distribution deals with Barnes & Noble and Indigo's new Shortcovers program as well.  I have recommended Smashwords to a number of authors and publishers who want to experiment with digital publishing.
Mark has been a long time technology entrepreneur.  He talks here about the founding of Smashwords and why he started it.  He has many interesting and valuable things to say about digital publishing and how technology is changing the future of books and reading.  His approach to publishing is creative and usefully disruptive.  You can read some of his thoughts in the new book section of Huffington Post, where he is blogging regularly.