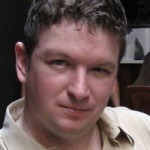 In this series of interviews, called Publishing Talks, I have been talking to book industry professionals about the future of publishing, books, and culture.  This is a period of disruption and change for all media businesses.
How will publishing evolve as our culture is affected by technology, climate change, population density, and the ebb and flow of civilization and its economics? Publishing Talks interviews help us understand the outlines of what is happening, and how we might ourselves interact with and influence the future of publishing as it unfolds.
These interviews give people in the book business a chance to talk openly about ideas and concerns that are often only talked about "around the water cooler," at industry conventions and events, and in emails between friends.
I believe these interviews give people inside and outside the book industry a chance to hear first hand some of the most interesting and challenging thoughts, ideas and concepts being discussed within the industry.
Ron Hogan has been a very busy guy in the book business over the past fifteen years or so, starting in the book business at the well known and now lamented Dutton's Bookstore in Los Angeles.  He founded Beatrice.com in 1995 (the site is still going strong today as a popular book-centric blog), worked for Amazon, and then for Mediabistro's Galleycat ("the first word on the book publishing business"), and is now the new Director of E-Marketing Strategy for publisher Houghton Mifflin Harcourt in New York City.  If you look him up online, he seems to be everywhere at once, involved in many aspects of publishing, books and new media.  It's difficult to imagine someone more aware of how books and readers interact in the online environment.
Ron is also an author, including The Stewardess Is Flying the Plane!: American Films of the 1970s and most recently Getting Right with Tao: A Contemporary Spin on the Tao Te Ching.
In his new role at HMH, he will now have an opportunity to apply what he knows about marketing and online communities to the practical issues of helping to connect books and readers.  In this interview, Ron talked with me about his past work, and particularly what he has learned from his experience in retail bookselling, as well as his extensive online experience, and provides some specific and useful advice for authors (and publishers) to help them thrive in the brave new world of publishing.