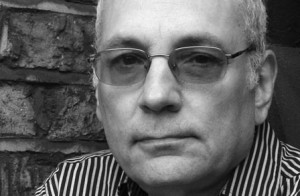 Publishing Talks began as a series of conversations with book industry professionals and others involved in media and technology about the future of publishing, books, and culture.  As we continue to experience disruption and change in all media businesses, I've been talking with some of the people involved in our industry about how they believe publishing might evolve as our culture is affected by technology and the ebb and flow of civilization and  economics.
Recently, the series has expanded to include conversations that go beyond the future of publishing.  I've talked with editors and publishers who have been innovators and leaders in independent publishing in the past and into the present, and will continue to explore the past, present and future of writing, books, and publishing in all sorts of forms and formats, as change continues to be the one constant we can count on.
It's my hope that these conversations can help us understand the outlines of what is happening in publishing and writing, and how we might ourselves interact with and influence the future of publishing as it unfolds.  Some of my latest interviews reflect my interest in the history of independent literary publishing, an area I have been involved in for a very long time.
Charles Bernstein has been a poet, editor, theorist and teacher of poetry and poetics, and is best known as a leader of what has become known as the LANGUAGE school of poetry. Between 1978 and 1981, Charles and poet Bruce Andrews edited the truly extraordinary journal they called L=A=N=G=U=A=G=E, that has become one of the most influential literary magazines of the last half century.  That magazine, which circulated a relatively small number of copies during a relatively short period of time (13 issues), helped to establish and define what was then mostly an outsider and alternative challenge to contemporary poetry and thinking about reading poetry and which has now become a fixture in modern poetry and poetics. All the issues of the magazine are available online here.
Since that time, Charles has taught and continued to help establish influential organizations. He was the David Gray Professor of Poetry and Letters at the SUNY Buffalo and Director of the Poetics Program, which he co-founded with poet Robert Creeley. At SUNY, he co-founded the Electronic Poetry Center and is currently the Donald T. Regan Professor of English and Comparative Literature at the University Pennsylvania. He also is a co-founder of the outstanding and wonderful poetry audio archive at UPenn called PennSound (there's a Writerscast interview with Charles, Al Filreis and Michael Hennessey here).
Our conversation about L=A=N=G=U=A=G=E continues my effort to document at least a small portion of the creative work of independent literary publishing of the late 20th century, that has been so important to the development of contemporary literary culture.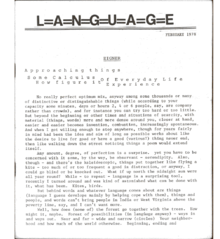 The anthology mentioned in the talk, The L=A=N=G=U=A=G=E Book (Poetics of the New), was published by Southern Illinois University Press, and is in print and available.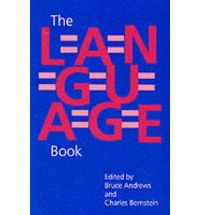 Note to listeners: as with all these historically based conversations about literary publishing, this is a relatively long listen, at about 48 minutes.