In this series of interviews, called Publishing Talks, I have been talking to book industry professionals and other smart people about the future of publishing, books, and culture.  This is a period of disruption and change for all media businesses.  We must wonder now, how will publishing evolve as our culture is affected by technology, climate change, population density, and the ebb and flow of civilization and  economics?
I hope these Publishing Talks conversations can help us understand the outlines of what is happening in the publishing industry, and how we might ourselves interact with and influence the future of publishing as it unfolds.
These interviews give people in and around the book business a chance to talk openly about ideas and concerns that are often only talked about "around the water cooler," at industry conventions and events, and in emails between friends and they give people inside and outside the book industry a chance to hear first hand some of the most interesting and challenging thoughts, ideas and concepts being discussed by people in the book business.
Gene Schwartz has been an active participant in the publishing business for many years.  I first knew him as the ubiquitous representative of the magazine Foreword, covering every possible book and technology event for the benefit of independent publishers.  He still works as editor at large of Foreword Reviews.   He is an industry observer, an occasional blogger and columnist for Book Business magazine,  a member of its editorial advisory board and its Publishing Business Conference and Expo Advisory Board. He heads his own publishing consultancy, Consortium House, and is currently engaged in new business development projects for Waterside Productions, He is also notably co-founder of Worthy Shorts Inc., an innovative online private press and publication service for professionals , publishers and associations
In an earlier career, he was in the printing business, directed production at Random House and CRM Books/Psychology Today and was director of production and operations for Prentice-Hall/Goodyear. He is a former PMA (IBPA) board member and founder of the San Diego Publishers Group.
Schwartz has a civil engineering degree from CCNY and completed graduate course work in public administration at NYU, so like many of us in the publishing business, he came to this business from a very different background.
I thought it would be valuable to talk to Gene about publishing, past, present, and future, since he has been involved in so many different aspects of the business over such a long period of time.  He is consistently perceptive about the way technology and change can be harnessed by publishers and others in the book business, and has a terrifically tuned critical sensibility that he can bring to bear on any subject.  We had a great talk and covered a wide range of subjects in this interview.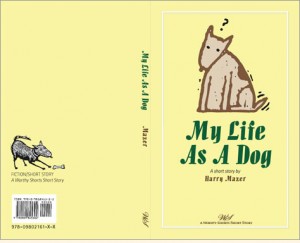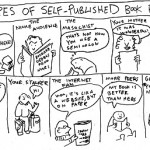 If you are interested in self publishing (and who isn't these days?), there are so many options and choices, it's not so easy to figure out what your best pathway is.  And it will differ depending on what kind of writing you do, how much you have published in the past, and what your goals are as a writer.
There are all kinds of resources for writers who want to self publish, and there is something new going on almost every day that could be useful, valuable or interesting to writers (and some publishers) in the universe of self publishing.
Since so much of my work relates to publishing and options for writers, I decided to follow new developments and doings in the self publishing arena, and highlight some of those I think will be most useful to writers.  You can find my Self Publishing News on Tumblr. Please take a look, and if you like what you see, you can follow my posts pretty easily.  I'll be posting 3-5 times a week, depending on my workload and what kind of interesting news I can uncover.  I hope you find this little site useful.  Feel free to send links and news items my way whenever you find something you think is interesting or valuable to writers.
Coming soon: a new interview series focusing on Self Publishing How To.  Video and audio interviews with experts and successful writers talking about what works and what doesn't, always practical and useful information and ideas for writers and anyone who might be self publishing their work.