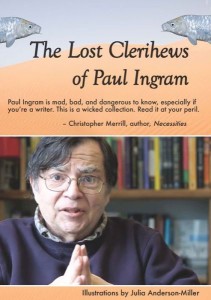 The Lost Clerihews of Paul Ingram – 978-1-888160-77-2 – paperback original  – Ice Cube Press – $19.95 (no ebook edition!)
The clerihew is a somewhat obscure form of poetry invented by the English writer Edmund Clerihew Bentley as an alternative to the limerick. It has a particular focus, which is to skewer or make fun of a famous person, is only four lines long, with irregular line length and meter. Rhymes follow the AABB structure with as much humorous contrivance as possible to do what needs to be done to accomplish the goal of the poem – fun at the expense of a well known individual.
I first was introduced to this form by my old friend and mentor, Jonathan Williams, whose quirky and creative sense of humor was perfectly fit for this fun form. He wrote a wonderful book called the Fifty Two Clerihews of Clara Hughes, which is well worth seeking out (produced in a limited edition and long out of print, but should be available in a few libraries, and I found a audio version of it online.)
Brits invented the form and seem to like it a lot. Auden wrote clerihews and so did Bentley's friend G.K. Chesterton. One of Bentley's earliest clerihews is still one of his best:
Sir Christopher Wren
Said, "I am going to dine with some men.
If anyone calls
Say I am designing St. Paul's.
And now we have another great collection of clerihews, written by the hilarious and well read Iowa City based bookseller, Paul Ingram. Paul has been a friend of mine (and of hundreds of writers) for a long time. He's known far and wide as one of the great booksellers and talkers about books and visitors to Iowa City seek him out at the wonderful Prairie Lights Bookstore* to talk to him about books.
As he tells us in the introduction to his book, Paul has been writing clerihews for more than twenty years, mostly as the spirit struck, often on tiny pieces of paper that seemed to disappear. Thus the "lost" in the title of the book. We can only be grateful that this packrat managed to keep and find most of the poems he wrote so that we can enjoy them here. As Roz Chast says "after you read it, you will need to put aside whatever important work you are doing and write several of your own." Clerihews are like candy.
Almost all of Paul's clerihews are fun, hilarious, some are political, and some are much more weighty than the form suggests, like this one:
General Custer
Lost all of his luster,
And most of his pride
On his final ride
It is difficult to resist consuming this book like candy.  I enjoyed having the chance to hear Paul about his own writing, poetry and book selling. You will too. This is a fun book with alot to say. Like the author himself.
Paul's book has wonderful illustrations by the Chicago artist Julia Anderson-Miller. Publisher website here.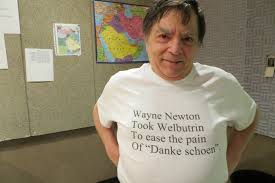 *I interviewed Jan Weissmiller, proprietor of Prairie Lights, for Writerscast a few years ago,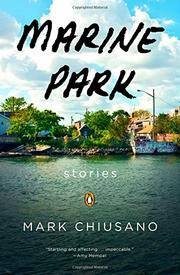 Marine Park: Stories – 978-0143124603 – paperback original – Penguin Books – $15.00 – ebook versions available at lower prices
Mark Chiusano grew up in Marine Park, perhaps the most isolated and least well known neighborhood of the now hip New York borough of Brooklyn. He spent some of his summers playing baseball in Switzerland.
He went to Harvard University, where he was the recipient of a Hoopes Prize for outstanding undergraduate fiction. Mark is still young – mid-twenties – but has been a prolific writer of short stories since college, some of which have appeared in literary magazines, including Guernica, Narrative, Harvard Review, and online at Tin House and The Paris Review Daily.
This first book is a collection of stories called Marine Park, after his boyhood neighborhood. It's a diverse collection, but linked by tone, perspective, and some recurring characters. Stories revolve around kids growing up in the tight-knit neighborhood, portraits of its denizens, adventures and misadventures. Eight of the stories, perhaps the core of the book, revolve around the brothers Jamison and Lorris, as they grow up from late childhood into adults in the almost present. 
Overall, these are really well written stories, any one of which can stand alone, but collected, create a cohesive outlook and impact on the reader. There's a palpable love and joy that shines through the narratives without ever falling prey to sentimentalism.
This is clearly a first book, with some stories seeming to experiment with different manners and tropes, as the author is feeling his way toward his authentic voice. But Chiusano is such a fine stylist, we tend to forgive any missteps or methodological repetitions. He is an original voice in many ways and we can expect more great writing from him as his work continues to grow.
Chiusano is now an editor at Vintage Books and is working on his next book.I'm guessing that his work, where he must spend time reading and editing other writers' work will help make him even better than he already is. I'm looking forward to reading more from this fine new writer. I think you will find our conversation both interesting and revealing of how a wonderfully creative writer thinks about the work.
This interview was recorded at John Marshall Media, New York City in summer 2014.
Author website –  where you can find a great quote about the book: "Here's the spirit of dear Sherwood Anderson in Mark Chiusano's Marine Park."—Ron Carlson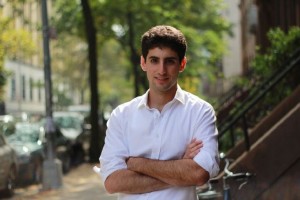 Publishing Talks began as a series of conversations with book industry professionals and others involved in media and technology about the future of publishing, books, and culture.  As we continue to experience disruption and change in all media businesses, I've been talking with some of the people involved in our industry about how they believe publishing might evolve as our culture is affected by technology and the ebb and flow of civilization and  economics.
I've now expanded the series to include conversations that go beyond the future of publishing.  I've talked with editors and publishers who have been innovators and leaders in independent publishing in the past and into the present, and will continue to explore the ebb and flow of writing, books, and publishing in all sorts of forms and formats, as change continues to be the one constant we can count on.
It's my hope that these conversations can help us understand the outlines of what is happening in publishing and writing, and how we might ourselves interact with and influence the future of publishing as it unfolds.
UPDATE: as of January 27, 2015, it was announced that (sadly) Best Little Bookshop will be closing and Kieron Smith moving on to other pursuits. Still, this discussion ought to remain interesting to anyone who is thinking about bookselling and consumer interaction with books.
Kieron Smith is a long time bookseller and founder of the new online bookstore, The Best Little Bookshop. This new site takes a different approach to online retail book selling than others have done. There is much more emphasis on curation, more in-depth presentation of books and publishers, social interaction onsite from customers, and importantly, the participation of other booksellers from the outset. And the store, while based in the UK, is friendly to buyers from other countries. I've spent a fair amount of time playing around with BLB, and for me, it's a great experience. I've discovered books and publishers I've never heard of and that I am interested in reading and buying. I'm looking forward to seeing how Kieron and his team integrate other booksellers into the store experience and how its community of users will influence the direction the store takes in the future.
Best Little Bookshop is clear evidence that it is possible to create new models of retail book selling online. The store launched in summer 2014, so as of now, there are still features in development, and doubtless more changes and improvements to come. My conversation with Kieron was exciting for me, as I see so much potential with this site for publishers, authors and readers, and wanted to hear first hand how the founder views the future.  One interesting point – no ebooks here, just print.
Alert: this is a relatively long interview at 41 minutes. Take your time and enjoy!
Kieron Smith has over 17 years of book trade experience, starting with WHSmith Retail, establishing the multi-channel Ottakars.co.uk website in 1999, heading up the web offering at BCA and operations at Methven's Booksellers, followed by three years outside the industry at Europe's leading video games website GAME.co.uk. Head of online for Waterstones.com in 2006-7 and then MD of international online book retailer The Book Depository (purchased by Amazon in 2011) for five years until November of 2013. The Book Depository was acquired by Amazon.com in 2011.