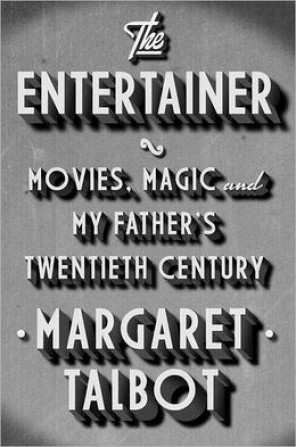 The Entertainer: Movies, Magic and My Father's Twentieth Century – 978-1594631887 – Riverhead Books – Paperback – $18.00 (ebook versions available at lower prices) – published November 5, 2013
Margaret Talbot was the youngest child in the last marriage of actor Lyle Talbot, so when she was growing up in 1950s and 1960s Los Angeles, her father, as a much older man, was a direct link to a much earlier period of American show business.  Lyle was born in Nebraska in 1902, and left his small home town as soon as he could – in 1916 he joined a traveling carnival.  From there he went on to an almost emblematic life, acting in traveling theater groups and  getting to Hollywood just in time for the talkies.  Handsome and debonair, he was a solid actor in some major Warner Brothers pictures with stars like Humphrey Bogart and Carole Lombard.  Later he appeared steadily in B-pictures and has some renown for being the lead in the now famous (but infinitely terrible) Ed Wood made Plan 9 from Outer Space, and as many other former film actors did, he ultimately became a fixture on television, including the recurring role of Joe Randolph on the long-running Adventures of Ozzie and Harriet.
A respected writer for the New Yorker, Margaret Talbot does much more than just telling the story of her father's life.  The Entertainer is a loving biography of Lyle, but it is also a cultural history of modern American show business told from the inside.  And because Talbot is a sharp observer and an experienced journalist – as well as a loving daughter –  she is able to see both her father and the world he lived in and through with both clarity and appreciation.  And she is a really good writer too.
Some relatively few individuals have had the great good fortune to find their way into this part of the culture; whatever their roles, actors, stagehands, directors, camera operators, it was and still is a business, a lifestyle, and a world that was both magical and mundane, real and made up.  For all who were and have been in the film and television industry in whatever roles, the magic is real, and many of them, if not all, could be imagined as the "lucky ones" who get to be a part of the cultural zeitgeist that so many aspire to but never directly experience.  While Lyle Talbot never achieved stardom, he was a deservedly working actor in Hollywood for almost sixty years. Now his daughter has placed him at the center of a story both brilliantly and beautifully told, allowing us to understand the era in which he lived and worked.
I enjoyed this book as a work of cultural history well told, and it was also special for me because my own grandfather, like Lyle Talbot in love with theater and the movies, worked for Warner Brothers from the late 1920s into the early 1950s, and then my father worked in television and film for almost sixty years, so Margaret's experiences as a child of show business were especially resonant for me, and having the opportunity to speak with her was great fun.
The Entertainer amplifies the story of 20th century Hollywood for any of us who still believe in its magic.  Visit the author's website where there is more about the book and her work.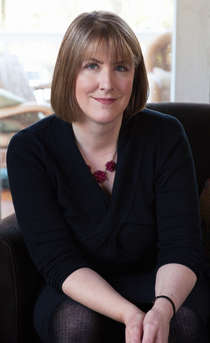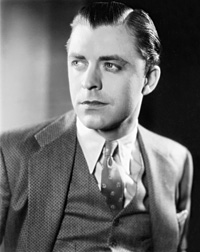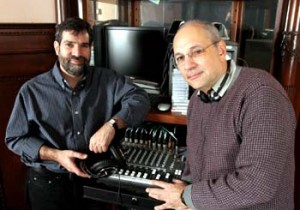 In this series of interviews, called Publishing Talks, I have been talking to book industry professionals and other smart people about the future of publishing, books, and culture.  This is a period of disruption and change for all media businesses.  We must wonder now, how will publishing evolve as our culture is affected by technology, climate change, population density, and the ebb and flow of civilization and  economics?
It's my hope that these conversations can help us understand the outlines of what is happening in publishing and writing, and how we might ourselves interact with and influence the future of publishing as it unfolds.
PennSound is a very special online resource that was instigated by founders Al Filreis and Charles Bernstein with the incredible support of the University of Pennsylvania in Philadelphia. There is really nothing like it in the world, and for anyone interested in poetry, poetics, or the literary world of the past 100 years, it is an incredibly important resource.  The energy and dedication that has gone into this unmatched collection of recordings of poets reading, lecturing and talking about poetry is a gift whose impact will be felt for many years to come.
Filreis wears many hats – he is Kelly Professor at UPenn, Director, Center for Programs in Contemporary Writing, Co-Director, PennSound, Publisher of the literary magazine Jacket2 as well as Faculty Director, Kelly Writers House. In addition, he is the author of a number of books of criticism.  Charles Bernstein, an old friend of mine, is one of the most important poets and critical thinkers of his generation of writers.  He was the David Gray Professor of Poetry and Letters at the SUNY Buffalo and Director of the Poetics Program, which he co-founded with poet Robert Creeley. At SUNY, he co-founded the Electronic Poetry Center with Loss Glazier. Charles is currently the Donald T. Regan Professor of English and Comparative Literature at the University Pennsylvania.  He was a co-founder also of the important literary magazine L-A-N-G-U-A-G-E and is the author of many books of poetry and theoretical writings about poetry, language and thinking.  Also in this discussion is Michael Hennessey, the editor of PennSound, and author of the "PennSound Daily" column. Michael holds an MFA in Creative Writing from Emerson College and has published critical work in magazines and anthologies.
I wanted to talk to Filreis, Bernstein and Hennessey about how PennSound came into being, to learn more about its scope and breadth, and to hear first hand their plans for the future. My hope is that our discussion will draw as much attention and support to PennSound as possible.  And I can't help enjoying the appropriateness of presenting an audio experience of this essential audio resource.  There is something new and compelling posted at PennSound almost every day.  Please visit, spend some time, and enjoy the rich trove of poetry as spoken and discussed by the poets themselves.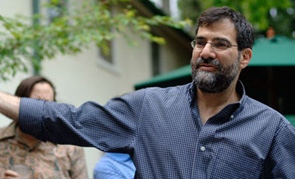 Even those who don't read or even like poetry have their minds changed by the experience of hearing the words out loud.