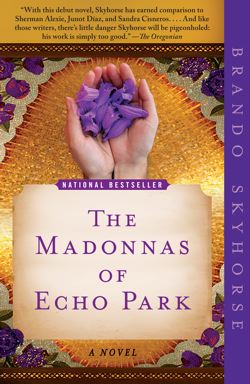 978-1439170847 – Free Press – Paperback – $14.00 (ebook versions also available)
Brando Skyhorse's spectacular debut is a novel created from a series of interlocking stories, all of which take place in the mostly Mexican Echo Park neighborhood of East Los Angeles.  Like the rest of Southern California, Echo Park is in a constant state of flux, being invented and reinvented constantly as new populations arrive and are absorbed into the diverse culture of the city.
The opening line of the book sets the stage: "We slipped into this country like thieves, onto the land that once was ours."
Each of the stories here focuses on the story of one character, and as the stories unfold, we realize that all of the characters we are meeting are entwined with each others lives, and particularly with the central tragedy that gives the book its name, the shooting of a three year old girl during a weekly afternoon Madonna dance party hosted by a group of local moms and their young daughters.
It took me some effort to keep track of all the characters and how they are related (it probably would have helped to have had a family tree), but all of them are so brilliantly written, I ended up caring about them enough not to worry too much about the details of their relationships.  Every one of the characters in this novel experiences pain and loss and redemption.  Each is in one way or another transcendent.  Brando's love for all of them, and for the community they live in and which lives in them, is palpable.
It's no accident that this book has so much to say about identity, and how individuals make their own, both because of and in opposition to their surroundings.  The author, Brando Skyhorse, grew up with five different stepfathers.  He grew up most of his life believing he was Native American and only learned he was Mexican as an adult.  Born and raised in Echo Park, Brando graduated from Stanford University and from the MFA Writers' Workshop program at the University of California, Irvine. For ten years, and until recently, he worked as an editor in New York publishing.
In our conversation, we covered a wide number of issues, the background and basis for this novel, how it evolved over the years he wrote it, and much about the characters and locale of the book.  We talked about identity, and what it means for fiction, for this author.
I really liked this book and recommend it highly to anyone who who likes modern fiction.  And I am not alone – in March, 2011, Brando received the 2011 PEN/Hemingway Award for a distinguished first book of fiction.  I'm looking forward to reading many more of his books.

Visit the author's website for more information, appearance schedule, etc.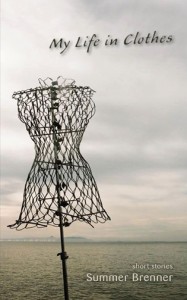 978-1597091633 – Paperback – Red Hen Press – $18.95  (ebook versions also available)
Summer Brenner is an economical and elegant writer whose fiction I have become very attached to (I read her noir novel, I-5, which I think is a terrific book, and interviewed her for Writerscast in December, 2009.  Her latest book, published by the very fine Southern California based independent literary press, Red Hen, is a collection of stories called My Life in Clothes.  It may as well be considered a novel, as the stories are interlocked and related enough to make one, marked by Ms. Brenner's characteristically beautiful writing throughout.
That she was a poet first is evident in the carefulness and precision of her language; she writes a gorgeous and transparent prose that is warm and fluid and easy to inhabit.  The Economist gave My Life in Clothes a terrific review, and called this book "a fierce and funny slip of a thing," and while I love the allusion to clothes in that comment, I think this book is much more than a "slip."   Brenner loves her characters and tells their stories effortlessly.  It's the retelling and and reimagining of her own life after all.  Clothes are the reference point throughout.
The story begins with Moshe Auerbach, a Lithuanian refugee who comes to America, then follows his family line to Atlanta and then the protagonist and her friends and lovers in California from the sixties onward. Along the way we meet Marguerite, the protagonist's mother, whose fixation on clothing and appearances is a key element of the book and her cousin Peggy, whose own interest in clothes and what they mean for self image is profoundly meaningful for her in every respect.
Brenner's writing shines.  She's funny, poignant and sharp.  Here's just one of the many great turns of phrase she manages in this book: "Peter and I used to sit for hours with rod and bait, our legs dangling over the pier, sipping beer, waiting for something to happen," she begins one story. "Most of the time, nothing did. But that didn't matter. We were looking for an excuse to do nothing and preferred if it had a name. Fishing is the best apology ever invented."  There are many more – I highly recommend this book to anyone who appreciates wonderful writing, and stories well told.
Brenner is a prolific and diverse writer.  She has published a dozen books of poetry, fiction, and novels for children.  Another recent title is Richmond Tales, Lost Secrets of the Iron Triangle, a novel for youth, which received a 2010 Richmond Historic Preservation award. Gallimard's "la serie noire" published another of Brenner's crime novels, Presque nulle part which PM Press will release by its English title, Nearly Nowhere, in 2012.
Her voice is wonderful to listen to as well, and I think you will enjoy our conversation about My Life in Clothes, and its wonderful stories and characters.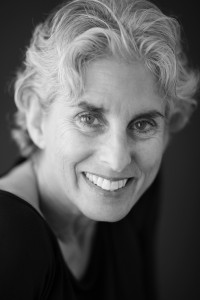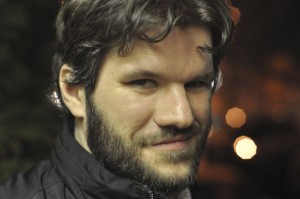 In this series of interviews, called Publishing Talks, I have been talking to book industry professionals and other smart people about the future of publishing, books, and culture.  This is a period of disruption and change for all media businesses.  We must wonder now, how will publishing evolve as our culture is affected by technology, climate change, population density, and the ebb and flow of civilization and  economics?
I hope these Publishing Talks conversations can help us understand the outlines of what is happening in the publishing industry, and how we might ourselves interact with and influence the future of publishing as it unfolds.
These interviews give people in and around the book business a chance to talk openly about ideas and concerns that are often only talked about "around the water cooler," at industry conventions and events, and in emails between friends and they give people inside and outside the book industry a chance to hear first hand some of the most interesting and challenging thoughts, ideas and concepts being discussed by people in the book business.
Dzanc Books is an amazing collaboration of a number of relatively young writers, editors and literary activists.  Founded only a few years ago (2006), it has now brought under its very broad umbrella, a large number of really interesting literary groups and activities, taking advantage of its nonprofit status to raise money for its work.  Here's a brief description of all the projects they are involved with now (taken from the Dzanc website):
•    Publishes innovative and award-winning literary fiction, including short story collections and novels.
•    Supports several editorially-independent imprints and literary journals, including Black Lawrence Press, OV Books, Keyhole Press, Starcherone, Monkeybicycle, and Absinthe: New European Writing
•    Publishes The Collagist, a monthly online literary journal launched in August 2009
•    Recognizes the best stories, poems, and non-fiction published online each year through the Best of the Web anthology series, now in its third year
•    Provides low-cost writing instruction to beginning and emerging writers by connecting them with accomplished writers through the innovative Dzanc Creative Writing Sessions
•    Funds the Dzanc Writers-in-Residence Program, which places published authors in public schools to teach creative writing to elementary and secondary students
•    Conducts the yearly Dzanc Prize, which recognizes a single writer for both literary excellence and community service, as well as an annual short story collection competition
•    Offers the Disquiet International Literary Program, a writing conference held in Lisbon, Portugal
•    Creates internship opportunities for students looking to gain valuable experience in independent publishing
Dzanc has been on my radar for a while, and I subscribed to their really interesting e-book club, which is not only a cool idea for an independent press to undertake, but is also a great way for readers to easily find some new writers to read and enjoy.  This particular project represents some great new thinking about ways that digital technology can create new opportunities for publishers to interact with readers.  But Dzanc's nonprofit model, and ability to foster new projects across a broad range of literary activities, and to almost amoeba-like, absorb new energy and ideas into its structure is a powerful organizational model that may offer hopeful lessons for literary writing across the country.  Another corollary may be McSweeney's, which has a similar umbrella approach to innovative and energetic literary projects.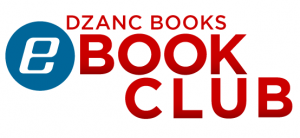 I talked to Matt Bell, who is not only Editor for Dzanc Books, The Collagist and of Dzanc's Best of the Web anthology series, but is himself a very interesting writer, author of How They Were Found, and three chapbooks and a number of magazines and anthologies. His book reviews and critical essays have appeared in The Los Angeles Times, American Book Review, and The Quarterly Conversation.  We discussed the plethora of Dzanc activities, their overall business model, and in particular their digital publishing program, all of which I think is valuable for anyone thinking about how publishing and writing are evolving into a new and vibrant future.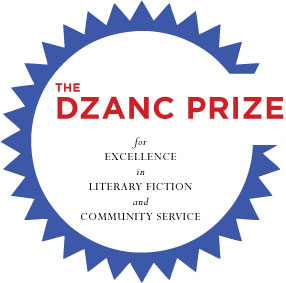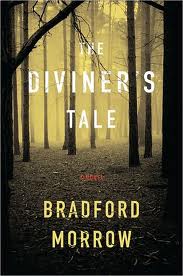 978-0547382630 – Hardcover – Houghton Mifflin Harcourt – $26.00 (ebook version also available)
I have read a number of truly fine books over the past couple of years, most of which I have talked about on Writerscast.  It's important to me that I've only been writing and talking about books I really liked.  A few of these wonderful books have just bowled me over, and Bradford Morrow's The Diviner's Tale is one of those.  It's a tightly woven story and powerfully interior, paradoxically, as it is set in a variety of geographic locales (all familiar to the author and therefore quite beautifully described).
Reading this book, I found myself propelled by the force of the story, and enthralled with the main character Cassandra Brooks, a single mother of two boys, daughter of a professional dowser, who is blessed and cursed by visions (Cassandra in Greek mythology had the gift of prophecy) and conflicted about her own ability to find water underground (the last name Brooks is no accident either).
The book opens with a chilling and frightening event – Cassandra is walking the woods for a client and comes across a hanged girl, who is to her, not an apparition.  But when she brings the local sheriff to the scene (he is a former love interest – it's a typical small town in upstate New York where everyone knows everyone), there is no sign of the hanged girl.  But they find another girl, and that launches the story's trajectory which ultimately forces Cassandra to confront long buried secrets in her past and some very real and dangerous possibilities for her in the present.
While the story is set in upstate New York, near the Delaware River, a significant part of the book takes place in the beautifully drawn islands of Maine near Mt. Desert – more water, more mystery, more danger for Cassandra and the reader.
Morrow is a terrific writer, and has written a number of very fine novels, but this one may well be his best book thus far.  The Diviner's Tale is a bit of a mash up, taking elements of mysteries, thrillers, and even supernatural novels, merging them into a dark melange that stands alone as an original work of modernist fiction.  I liked what Joyce Carol Oates said about it – "luminous and magical…a feat of prose divination."  Well put indeed.
This book is a great pleasure to discover.
And talking to Brad was a pleasure as well.  He knows himself, his work, and what it means.  He talks fluently about this book, and the story of how the novel was born is definitely worth hearing.  I hope you will enjoy our conversation as thoroughly as I did.
The author's website is worth a visit too – you get a chance to read some of his stories and find out more about his many projects (I knew Brad first as the editor of the extraordinary and long lasting literary magazine Conjunctions, now up to issue #55, and which has managed to retain its sense of discovery over many years and many different literary styles and genres).