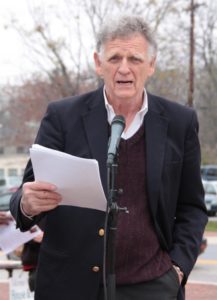 Publishing Talks began as a series of conversations with book industry professionals and others involved in media and technology about the future of publishing, books, and culture. I've talked with many people about how publishing is evolving as our culture is affected by technology within the larger context of changes in civilization and economics.
I've broadened the series to include conversations with editors and publishers who have been innovators and leaders in independent publishing both in the past and into the present. Through these talks, I hope to continue to explore the ebb and flow of writing, books, and publishing in all forms and formats, as change continues to affect our lives.
For the past several years, I've been talking to editors and publishers of independent presses about their work, including a number of important literary publishers. Most recently, I had the pleasure of speaking with Merrill Leffler, the co-founder and publisher of Dryad Press. Leffler and his publishing program have been fixtures in the Washington, D.C. area poetry and indie press scene, but are by no means local in interests or scope of work.
Merrill and his friend Neil Lehrman published the first issue of Dryad, a small poetry magazine, in 1968. Their journal, like many others in that era, began as a quarterly. After the first several issues, their publication dates became more variable, and in roughly 1975, Dryad evolved into Dryad Press — two issues of the magazine were sent to subscribers as books. In a further evolution over the years Dryad expanded from publishing poetry to include fiction and non-fiction as well.
With almost a half century of self-taught publishing behind him, Merrill Leffler, a writer and poet of some note himself, has much to talk about. In this conversation, we talked about the history of Dryad and its evolution as part of the modern era of independent publishing, as well as poetry, fiction, and much more.
Compared to many other writers and independent press publishers, Leffler has an unusual and singular background. He was trained as a physicist, worked for NASA's rocket program and was the senior science writer at the University of Maryland Sea Grant Program, where he focused on research involving the biology of the Chesapeake Bay. In addition, for a number of years he taught English at the US Naval Academy in Annapolis.
Merrill Leffler has also published three collections of his poetry, most recently a collection called Mark the Music. There's a great article about him ("Can a poet lose weight by snacking on poems?") that mentions his role as the Poet Laureate of Takoma Park, Maryland here. And an excellent piece about Dryad and its history by Leffler at a DC area literary website called Splendid Wake.
Leffler is warm, generous, and was a pleasure for me to speak with. I hope you enjoy this interview as much as I did!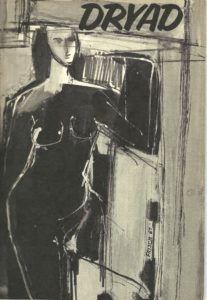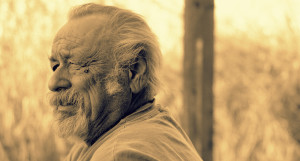 Jim Harrison has passed on. Not too long ago he said "at my age you don't think about the future because you don't have one" but that is true only in the narrowest sense. His future is assured, because his words are still with us. I don't think Jim really saw time as finite anyway. He was too busy experiencing life and thinking about how it felt and how to express the beauty of the world and all of us in it.
His novels are beautifully written and always humane. He loved people, but understood their foibles, failures and ultimate transcendence. He loved the natural world as only a person who lived in it can do.
I'm not sure there are too many writers like him anymore. Nor will there be.
Though best known for his fiction and essays (and large appetites), Jim was first and foremost a poet: "in poetry our motives are utterly similar to those who made cave paintings or petroglyphs, so that studying your own work of the past is to ruminate over artifacts, each one a signal, a remnant of a knot of perceptions that brings back to life who and what you were at that time, the past texture of what has to be termed as your 'soul life'."
His latest book of poems is Dead Man's Float, published by Copper Canyon Press, in which this poem is found.
February
Warm enough here in Patagonia AZ to read
the new Mandelstam outside in my underpants
which is to say he was never warm enough
except in summer and he was without paper to write
and his belly was mostly empty most of the time
like that Mexican girl I picked up on a mountain road
the other day who couldn't stop weeping. She had slept
out two nights in a sweater in below-freezing weather.
She had been headed to Los Angeles but the coyote
took her money and abandoned her in the wilderness.
Her shoes were in pieces and her feet bleeding.
I took her to town and bought her food. She got a ride
to Nogales. She told us in Spanish that she just wanted
to go home and sleep in her own bed. That's what Mandelstam
wanted with mother in the kitchen fixing dinner. Everyone
wants this. Mandelstam said, "To be alone is to be alive."
"Lost and looked in the sky's asylum eye." "What of
her nights?" Maybe she was watched by some of the fifty
or so birds I have in the yard now. When they want to
they just fly away. I gave them my yard and lots of food.
They smile strange bird smiles. She couldn't fly away.
Neither can I though I've tried a lot lately to migrate
to the Camargue on my own wings. When they are married,
Mandelstam and the Mexican girl, in heaven they'll tell
long stories of the horrors of life on earth ending each session
by chanting his beautiful poems that we did not deserve.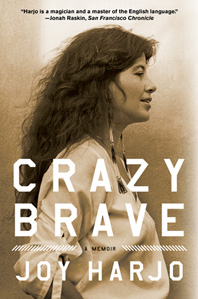 978-0-393-34543-8 – W.W. Norton – paperback – 176 pages – $14.95 (eBook versions available at lower prices)
Joy Harjo has been one of my poet heroes for a really long time. I have been reading her poems for so many years I have lost count. Her writing is inspiring, mystical, deeply human and politically explosive. The perfect word to describe Joy's work is "unflinching," which she is with herself and with her commitment to following poetry and spirit wherever it takes her.
Recently I read her very personal memoir of self becoming called Crazy Brave, and was stunned by the language, heart and soul of this book. This is the story of Joy Harjo's becoming a person, unfolding into poetry, and discovering her true self.
The writing in this book is literally transcendent, as Harjo recounts the her earliest memories and family life.
Here are the basics: Joy Harjo was born in Tulsa, Oklahoma and is a member of the Mvskoke Nation. Her mother remarried a deeply abusive man, and Harjo was lucky to escape to an Indian arts boarding school and from there went on to get her BA from the University of New Mexico and eventually an MFA from the Iowa Writers' Workshop.
Crazy Brave is about all of this, but it is really the telling of her path into poetry, the words that saved her, the voice that enabled her to become. It's a beautiful, power-full, magical book I urge you to read as soon as possible. This is a book whose inner song will stay with you for a long time. Joy Harjo once said this about her own work: I feel strongly that I have a responsibility to all the sources that I am: to all past and future ancestors, to my home country, to all places that I touch down on and that are myself, to all voices, all women, all of my tribe, all people, all earth, and beyond that to all beginnings and endings. In a strange kind of sense [writing] frees me to believe in myself, to be able to speak, to have voice, because I have to; it is my survival.
It was a heartfelt pleasure for me to speak to Joy Harjo about this book and her work as a writer. If you've never read her poetry, you can find some of her work online, including reading her fine poem, She Had Some Horses.
And here, a poem I really love:
Perhaps the World Ends Here
The world begins at a kitchen table. No matter what, we must eat to live.
The gifts of earth are brought and prepared, set on the table. So it has been since creation, and it will go on.
We chase chickens or dogs away from it. Babies teethe at the corners. They scrape their knees under it.
It is here that children are given instructions on what it means to be human. We make men at it, we make women.
At this table we gossip, recall enemies and the ghosts of lovers.
Our dreams drink coffee with us as they put their arms around our children. They laugh with us at our poor falling-down selves and as we put ourselves back together once again at the table.
This table has been a house in the rain, an umbrella in the sun.
Wars have begun and ended at this table. It is a place to hide in the shadow of terror. A place to celebrate the terrible victory.
We have given birth on this table, and have prepared our parents for burial here.
At this table we sing with joy, with sorrow. We pray of suffering and remorse. We give thanks.
Perhaps the world will end at the kitchen table, while we are laughing and crying, eating of the last sweet bite.
"Perhaps the World Ends Here" from The Woman Who Fell From the Sky by Joy Harjo. Copyright © 1994 by Joy Harjo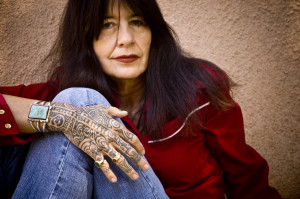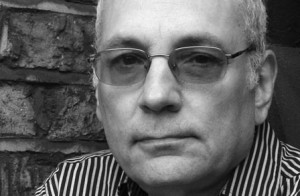 Publishing Talks began as a series of conversations with book industry professionals and others involved in media and technology about the future of publishing, books, and culture.  As we continue to experience disruption and change in all media businesses, I've been talking with some of the people involved in our industry about how they believe publishing might evolve as our culture is affected by technology and the ebb and flow of civilization and  economics.
Recently, the series has expanded to include conversations that go beyond the future of publishing.  I've talked with editors and publishers who have been innovators and leaders in independent publishing in the past and into the present, and will continue to explore the past, present and future of writing, books, and publishing in all sorts of forms and formats, as change continues to be the one constant we can count on.
It's my hope that these conversations can help us understand the outlines of what is happening in publishing and writing, and how we might ourselves interact with and influence the future of publishing as it unfolds.  Some of my latest interviews reflect my interest in the history of independent literary publishing, an area I have been involved in for a very long time.
Charles Bernstein has been a poet, editor, theorist and teacher of poetry and poetics, and is best known as a leader of what has become known as the LANGUAGE school of poetry. Between 1978 and 1981, Charles and poet Bruce Andrews edited the truly extraordinary journal they called L=A=N=G=U=A=G=E, that has become one of the most influential literary magazines of the last half century.  That magazine, which circulated a relatively small number of copies during a relatively short period of time (13 issues), helped to establish and define what was then mostly an outsider and alternative challenge to contemporary poetry and thinking about reading poetry and which has now become a fixture in modern poetry and poetics. All the issues of the magazine are available online here.
Since that time, Charles has taught and continued to help establish influential organizations. He was the David Gray Professor of Poetry and Letters at the SUNY Buffalo and Director of the Poetics Program, which he co-founded with poet Robert Creeley. At SUNY, he co-founded the Electronic Poetry Center and is currently the Donald T. Regan Professor of English and Comparative Literature at the University Pennsylvania. He also is a co-founder of the outstanding and wonderful poetry audio archive at UPenn called PennSound (there's a Writerscast interview with Charles, Al Filreis and Michael Hennessey here).
Our conversation about L=A=N=G=U=A=G=E continues my effort to document at least a small portion of the creative work of independent literary publishing of the late 20th century, that has been so important to the development of contemporary literary culture.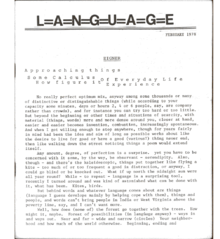 The anthology mentioned in the talk, The L=A=N=G=U=A=G=E Book (Poetics of the New), was published by Southern Illinois University Press, and is in print and available.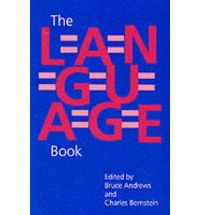 Note to listeners: as with all these historically based conversations about literary publishing, this is a relatively long listen, at about 48 minutes.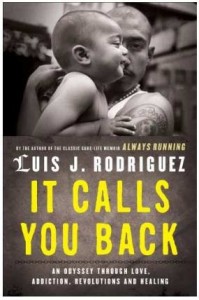 978-1-416584162 – Touchstone – Hardcover – $24.99 (978-1-416584179, paperback $15.99; ebook editions available at lower prices)
This is flat out a stunning book.  Luis tells his life story pulling no punches, avoiding no pain, either that he has given to others or that others gave to him.  Years ago, when I read his first memoir Always Running (some pieces of which are repeated or retold here), I knew that he was a great storyteller.  His poetry is crystal-like, full of shards of emotion and insight.
Rodriguez is a powerful writer.  His prose flows like a river and carries you along with Luis, as he makes terrible mistakes, strives to become better, to understand who he is in a terrible, painful and challenging world.  He grew up in California, child of immigrants, always struggling, and early on in life, unlike anyone else in his family, was drawn into the gang life, engaged in all sorts of crime, did drugs, was violent, full of rage and sorrow.  But he was always a reader, always smart enough, emotionally engaged enough, to want more, to be engaged, to struggle.  In It Calls You Back, Rodriguez documents everything, how he became a writer, politically engaged, an activist working with gangs, a lover, husband and father, whose own son makes the dramatic and terrible mistake that changes his life forever, despite everything Luis thought he had done to help his son escape La Vida Loca (the crazy life) of the gangs.
It has taken years for Rodriguez to become who he is today, but his past life is always with him, always running inside his heart and soul.  His life's work is all about engagement, transformation, and social change.  I admire what he has done to turn his experiences into such powerful action. Reading this book is as transformative for the reader as it was for the author.  I hope my conversation with Luis will help illuminate and amplify the story he has to tell.
Visit the author's website here and that of his independent Tia Chucha Press, learning and cultural center here.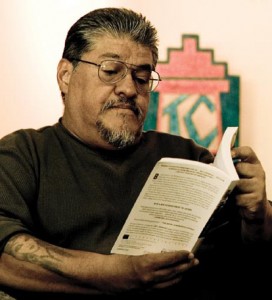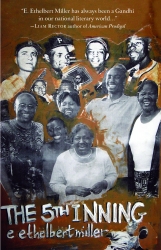 978-1604865219 – PM Press – Paperback – $15.95 (ebook versions available at lower prices)
E. Ethelbert Miller  is a writer and literary activist.  He is currently the board chairperson of the Institute for Policy Studies (IPS).  Since 1974, he has been the director of the African American Resource Center at Howard University.  Ethelbert is also the former chair of the Humanities Council of Washington, D.C. and a former core faculty member of the Bennington Writing Seminars at Bennington College.  He's published more than ten books, in both poetry and prose, has edited a number of anthologies, and his writing is widely anthologized.  He's won all sorts of awards and recognition for his writing and for his longstanding work in support of writing as a community and cultural effort.   In addition, for several years he hosted the popular weekly radio program Maiden Voyage on WDCU-FM, as well as Vertigo On The Air on WPFW.
Ethelbert has long been a favorite poet of mine, whom I got to know years ago when I lived in Washington, D.C., where Eth still resides.  We're of a similar age and share various passions, not the least of which is baseball.
So it is no wonder that I jumped at the chance to read his memoir, The Fifth Inning, and then to talk to him about it on Writerscast.  This is a terrific book, unusual in its shape and structure, which is both poetically charged and carefully built.  Ethelbert allows himself to write honestly and purely about his own life, his insecurities, pain and suffering, but without ever becoming self indulgent or overwrought.  There is always hope, and the sense that something good, or even great, will come from all this "stuff" we go through in life.
Thinking of a baseball game, the fifth inning out of nine is, of course, the turning point.  After the fifth inning, a game can end early but still be considered an official game – a life lived, though abbreviated.  So here he is, in the fifth inning of his imagination, looking back at the beginning of the game, and at the present where it's about to start the last stretch toward the end and the final score.  It's a good time to take stock and get ready to see what you can do to get past the hitters coming up to bat.  When you're pitching you need to pace yourself, remember what worked and didn't work in the early innings, and use what you have learned to keep the hitters off stride and getting the outs you need to win the game.
Poets' memoirs are sometimes brittle and too carefully built to sustain a personal story.  Ethelbert is not that kind of poet.  He's active and alive in every moment, and brings his readers right into his head and heart.  This is a beautifully constructed and written piece of personal writing that I hope will find a audience far beyond the literary community.  What Ethelbert has to say about being human and growing older is important for all of us to hear.
Ethelbert's website is here, well worth a visit.  And I wanted to mention that this is a Busboys & Poets book published by PM Press, a publisher I hope readers will learn about and support.  Buy the book direct from the publisher to support independent publishing and alternative culture.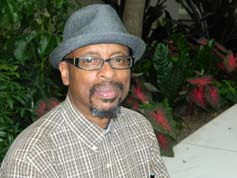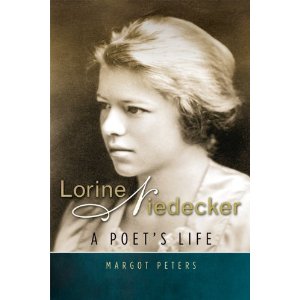 978-0299285005 – University of Wisconsin Press  – Hardcover – $34.95
I have loved the poetry of Lorine Niedecker, and been deeply influenced by her work and life since being introduced to her writing by the great poet and independent literary publisher, Jonathan Williams, just a few years after her untimely death in 1970.   His outstanding press, The Jargon Society, published one of the largest collections of her work during her all too brief lifetime (T & G: Collected Poems, 1970).  In the years since her death, she has been discovered by many writers, scholars and general readers and her work is available now in several great collections, including Collected Works, edited by Jenny Penberthy, from the University of California Press.
For the many who still do not know of her, Lorine Niedecker (1903-1970) was born, raised, schooled and lived almost her entire life in Wisconsin.  She was a poet her entire adult life, mostly self-educated, but always deeply involved in the milieu of modernist poetry and experimental writing.  The most famous of her peers were William Carlos Williams (who knew and appreciated her writing), Louis Zukofsky (with whom she had a very deep and complicated relationship), and George Oppen and Carl Rakosi, among many others.  But as a woman writer who worked hard for a living during a time when men ruled the literary roost, she wrote mostly in obscurity, known only to a small number of other writers who appreciated the brilliance of her imagination and craft.
My friend tree
I sawed you down
but I must attend
an older friend
the sun
Margot Peters' new biography, Lorine Niedecker, A Poet's Life, is a wonderful book, reflecting Peters' own love and appreciation for her subject's life and writing.   Lorine's life story is important to read about, whether you have read her poetry or not.  It's a powerful introduction to a complicated and unique American life.  Lorine never had it easy.  Her family life was difficult, her poor eyesight was a difficulty for her entire life, her relationships with men were complicated and often painful for her, and she never received the attention her writing deserved.  Peters tells the story of her life in great detail, but is never boring.  She interviewed people who knew Lorine where she lived in Wisconsin, and even those who, like me, think they know Lorine and her work will learn a great deal about her.  Peters is perceptive and clear eyed about Lorine and aware of the difference between the life as lived and the poetry as written.  For the poet, it is always the words that matter.  Peters knows this too.
Reading about Lorine Niedecker continually reminded me of the power of her intellect and the depth of her brilliance as a poet.  She honed and sharpened constantly, like a jeweler bringing a stone to life.  Her reading was vast, her intelligence and clarity of vision virtually unmatched.  I do not think it is an understatement to call Niedecker one of the greatest poets America has ever produced.
Poet's work
Grandfather
advised me:
Learn a trade
I learned
to sit at desk
and condense
No layoff
from this
condensery
Every poet, every writer, should read and absorb these words.
If it's not obvious, I have been smitten by this poet's work for a really long time.  This biography is a terrific addition to the Niedecker opus, and is highly recommended.  I had a great time talking to Margot Peters, whose knowledge of Niedecker, Wisconsin and poetry is broad, deep and very well put together.
Please visit the Lorine Niedecker website to learn more about her, sample some poetry, and to get a feel for Fort Atkinson, where she lived most of her life.  You can visit Margot Peters' website for more about her book as well.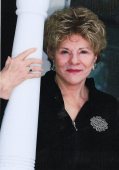 There is now an annual Niedecker Poetry Festival in Fort Atkinson, Wisconsin every fall.
Books by and about Niedecker:
New Goose. Prairie City, Ill.: Press of James A. Decker, 1946.
My Friend Tree. Edinburgh: Wild Hawthorne Press, 1961.
North Central. London: Fulcrum Press, 1968.
T & G: Collected Poems 1936-1966. Penland, N.C.: Jargon Society, 1969.
My Life By Water: Collected Poems 1936-1968. London: Fulcrum Press, 1970.
Blue Chicory. Edited by Cid Corman, New Rochelle, N.Y.: The Elizabeth Press, 1976.
From This Condensery: The Complete Writings of Lorine Niedecker. Edited by Robert J. Bertholf, Jargon Society/Inland Book Company, 1985.
The Granite Pail: Selected Poems of Lorine Niedecker. Edited by Cid Corman, North Point Press, 1985.
Collected Works. Edited by Jenny Penberthy, Berkely: University of California Press, 2002.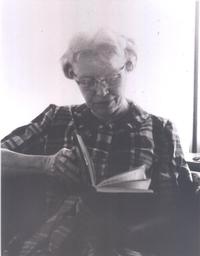 (note, I owe apologies to LN – in the poem Poet's Work above, I could not get the spacing to work right here, please read it either on the Niedecker site or in the Collected Works to see it the way the poet meant it to look on the page)