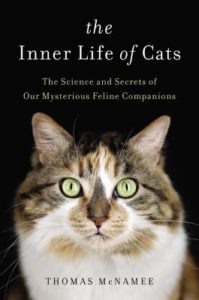 The Inner Life of Cats: The Science and Secrets of Our Mysterious Feline Companions – Thomas McNamee – Hachette Books – Hardcover – 9780316262873 – 288 pages – $27.00 – ebook versions available at lower prices – March 28, 2017
What a fun read! Thomas McNamee's story begins with the story of finding his own cat, Augusta, and that story becomes the framework for a comprehensive understanding of how cats develop both physiologically and psychologically, and of course how their owners do as well.
McNamee recounts the evolution of cats and much more as he tells the story of his own cat's adventures. He talks to all kinds of experts, animals behaviorists, activists and researchers to help his readers understand these strange and different animals who have lived with and among humans for so long. His book is well grounded in every way.
The author has strong opinions about these animals. He is clearly someone who loves cats and wants to improve the way other cat lovers live with and treat their pets. He aims for them to have happier and better relationships with them, and I suspect that reading this book will in fact help make that happen for them.
While I am decidedly not a cat person, Tom McNamee is such a fine writer and storyteller, I found this book impossible to put down. I am guessing true cat loving humans will as well.
McNamee is the author of several successful books, including The Grizzly Bear; Nature First: Keeping Our Wild Places and Wild Creatures Wild; a novel, A Story of Deep Delight; The Return of the Wolf to Yellowstone; Alice Waters and Chez Panisse: The Romantic, Impractical, Often Eccentric, Ultimately Brilliant Making of a Food Revolution; The Man Who Changed the Way We Eat: Craig Claiborne and the American Food Renaissance; and most recently, The Killing of the Wolf Number Ten.
McNamee also  wrote the PBS documentary Alexander Calder, which won a Peabody Award and an Emmy. In 2016, he was awarded a Guggenheim Fellowship to work on The Inner Life of Cats.
​He was a board member and chairman of the Greater Yellowstone Coalition. He has also served as a board member of Rare Conservation and the Center for Urban Education about Sustainable Agriculture. After two decades in New York City, he then lived on a cattle ranch in Montana for eight years. He now lives and writes in San Francisco.
Thomas McNamee's website is here.
"The Inner Life of Cats is filled with shining prose, moments of sheer cat joy–and intimate, careful scientific observation. Thomas McNamee's naturalist's eye, combined with his humor and heart, bring the always wild, yet domesticated cat into delightful, insightful focus."
―Cat Warren, New York Times bestselling author of What the Dog Knows
Talking with Tom about this book was a true pleasure. Full disclosure: I published his excellent book, The Killing of Wolf Number Ten (a great book – it is the story of the return of wolves to Yellowstone National Park).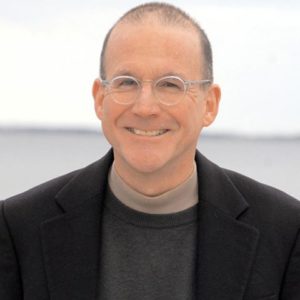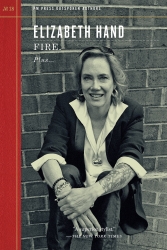 Fire (Outspoken Authors Series) – Elizabeth Hand – PM Press – paperback – 978-1-629632-34-6 – 128 pages – paperback – $12.98 (ebook version available at $9.99)
Over the years, I had heard of Elizabeth Hand, and knew she was a writer to be reckoned with, but I had never read her science fiction and mystery novels or stories. She was just not on my radar. Now, having read this fantastic short collection of some of her fiction and nonfiction, I have belatedly begun to understand the scope of her work and enjoyed the opportunity to experience her powerful writing.
Fire is a short book that packs a big punch. Maybe it is the ideal introduction to Hand's work, and maybe that was PM Press' intention in publishing it. The title story was written especially for this book. It is a powerful post-apocalyptic short story set in a world – our own – approaching global conflagration.
In a useful essay, "The Woman Men Couldn't See," Hand examines the work and life of Alice Sheldon, who wrote some stunning science fiction novels under the pseudonym "James Tiptree, Jr." in order to conceal identity from both readers and her bosses at the CIA. In another nonfiction contribution called "Beyond Belief," Hand talks about how she went from being a troubled teenager to a serious writer. Other pieces include some of her short fiction, a bibliography of her writing, and PM's own interview with the author (which I tried to not replicate in my own conversation with Elizabeth).
After seeing Patti Smith perform, Hand became involved in the nascent punk scenes in DC and New York. She worked at the Smithsonian's National Air and Space Museum in Washington, D.C. Hand is the author of a number of novels and three collections of stories and her work has been recognized by the Nebula, World Fantasy, Mythopoeic, Tiptree, and International Horror Guild Awards. Her novels have been chosen as notable books by both the New York Times and the Washington Post. Hand is a regular contributor to the Washington Post Book World and the Magazine of Fantasy and Science Fiction, and lives with her family on the coast of Maine.
Talking to Elizabeth Hand was great fun for me. She is as good a conversationalist as she is a writer, and has alot to say that I think listeners will find interesting.  I hope this interview with Elizabeth Hand will be a useful and meaningful contribution to our literary landscape. Now that I have become familiar with her work I intend to add Elizabeth Hand's fiction to my ever expanding list of "must-read" books. Thanks to PM Press for introducing me to this wonderful writer's work.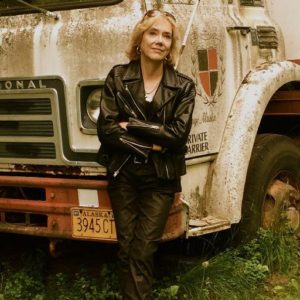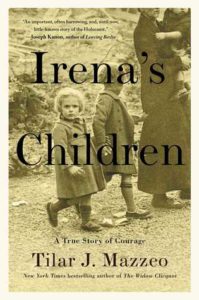 Irena's Children: A True Story of Courage – 9781476778501 – Gallery Books – Hardcover – $26 – ebook versions available at lower prices.
Author Tilar Mazzeo is a terrific storyteller, who took on the task to tell the world about an inspiring, heroic and terrifying story with this book, the true story of one woman who, with a network of associates, saved 2,500 Jewish children from the Nazis during World War II. The main subject of the book is Irena Sendler, who was a young social worker in Warsaw, living in a socially and politically progressive milieu, when the Germans began World War II by invading Poland.
Poland, of course, was quickly defeated by the larger and more modern German army. The conquered country's resources, human and otherwise, were turned toward the use of the German war effort, with hundreds of thousands of Poles used as slave laborers as their country was occupied by a brutal military regime. And the Germans then began their concerted efforts to destroy the large Jewish population of that country. While many Poles opposed the Nazis, with partisans fighting them from the outset of the war, some Poles were active collaborators with the Fascists, and many more simply did their best to survive under impossible conditions.
Some Poles risked everything to rescue Jews from the near total eradication of that community that the Germans sought.
Irena Sendler and a close circle of her friends and work associates undertook what we now can recognize as an heroic effort to save some of the children of the Warsaw ghetto. For almost four years, they took immense risks and dangers upon themselves and their families, to rescue innocents from the horrors they could see were happening all around them.
While everything in this book reads like a terrifying, fast-paced novel, Mazzeo has pieced together a completely true story of unimaginable heroism by many "regular" citizens of Poland. Irena Sendler, together with the help of a network of local people and the Jewish resistance, was able to save upwards of 2,500 Jewish children from likely death in the brutal concentration camps to which most Polish Jews were sent. Irena herself went back and forth into the Jewish ghetto, sneaking children out in a myriad of ways, and then found refuge for the children with local Polish families, convents, churches and farmers.
It was an incredible effort. Irena Sendler knew the terrible risks – she was at one point brutally tortured by the Gestapo – but also knew she could not fail to act.
It is incredible that she and so many of her cohorts survived the war. But then, of course, she and Poland had to survive the takeover of her country by the Soviets, and that meant that the story of her wartime heroism could not be told until long after the war had ended. Mazzeo's effort here to celebrate and tell this amazing story is extraordinary, and much appreciated. Irena Sendler and her network of heroes serves as inspiration and constant reminder that we "regular citizens" must be prepared to face moral choices at any time, sometimes with dire consequences. So many good people were killed in this terrible war.
It is impossible to read this book and not wonder how any of us would have responded then. And of course we must each ask our selves honestly, how will we respond when our time to act is upon us?
I really enjoyed reading this book. It brought up powerful emotions and important questions. Mazzeo is both a fine writer and a terrific researcher, and in this book displays both those talents in full flower. We had a really interesting conversation about this book. There is so much in it I did not want to discuss in detail, so readers will be able to have the full experience of the book for themselves, but we had much to talk about nonetheless.
Tilar Mazzeo is the Clara C. Piper Associate Professor of English at Colby College, in Waterville, Maine. She is the author of numerous works of narrative nonfiction, including the New York Times bestselling The Widow Clicquot.
There's a wonderful portrait of Sendler, written while she was still alive here and a website devoted to her life and story called Life in a Jar.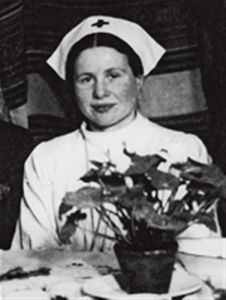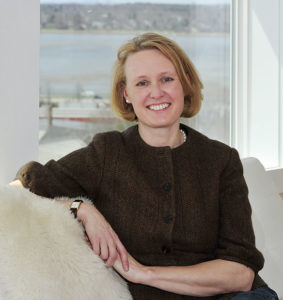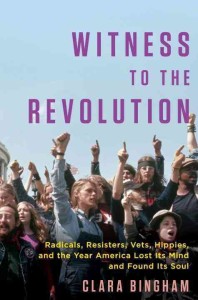 Witness to the Revolution: Radicals, Resisters, Vets, Hippies, and the Year America Lost Its Mind and Found Its Soul
9780812993189 – Random House – Hardcover – $30 – (ebook versions available at lower prices)
There have been many books written about the politics and culture of the sixties, but I don't think there has ever been a book quite like this one.
Clara Bingham is a journalist who grew up just a bit too young to join in the festivities of what is now known as "The Sixties." That term is actually a misnomer, as most of us know, since the decade of turbulence and strife really started in the mid-sixties and ended, more or less, with the close of the Vietnam War in 1975. However it is measured, and measuring time periods in history is never easy or altogether clear, that time was full of energy, social discord, cultural change, political engagement, joy and tragedy.
Ms. Bingham had relatives and family members who were old enough to participate actively in the youth culture explosion of that time, and we are lucky that their experiences inspired her interest in this historically significant era. She took upon herself a seriously daunting task, to try to understand what happened in the culture through the words of some of its key participants. It's an altogether brilliant, inspiring effort.
She has chosen to focus on a single year to create a lens through which to see America in the throes of cultural upheaval. The book covers the period from August 1969 to August 1970, during which there were nine thousand protests and eighty-four acts of arson or bombings across the country. It was an incredible year, one that included so many key events of the time, both at home and abroad, including the rise of the Weather Underground, the invasion of Cambodia, Woodstock, May Day in New Haven, and the massacre at Kent State – and so much more.
As an active member of the counter culture myself in those halcyon years, this book brought back many memories, and reminded me of some of the things I'd forgotten about, as well as some of the people who were so important to us in those years. There's so much in this book, there are some events and people I had not even thought about for almost 45 years. The first-hand accounts included in this book are important and powerful. These reminiscences can help us understand an era that is so much with us still – both culturally and politically. This book can help us understand why America is still in the throes of cultural and political upheaval, and is so culturally divided. While there were many failures in the sixties, and many terrible things done in the name of good intentions and beliefs, we are awash in the cultural forces unleashed then. The baby boomers who created the youth culture of the sixties are aging out of the population now, but the effects of that time continue to reverberate today.
There is so much of importance to be found in this book. I was really pleased to have a chance to speak to Clara about Witness to the Revolution. It's an incredible effort and I hope it will help spur further conversations about the Sixties and what we can learn from that incredible era.
If you want to listen to Clara reading from the book, there's a short segment over in Author's Voices.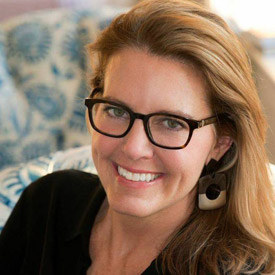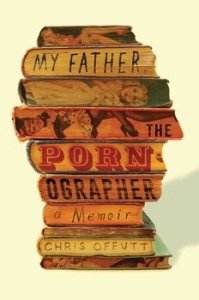 9781501112461 – Atria Books – 272 pages – Hardcover – $26.00 – ebook versions available at lower prices
Chris Offutt's father, Andrew Offutt, left behind an unusual legacy – a massive quantity of pornography he wrote over a long swatch of his life. Besides being at one time a respected insurance agent, and subsequently a successful but still minor science fiction writer, Andrew Offutt spent years writing pornography, and made himself the "king of twentieth-century smut."
During the 1970s, after Grove Press and other publishers had helped break down the barriers to legal publishing of pornographic and erotic literature, the floodgates of erotic writing opened up to meet a formerly unreachable demand. Several specialized, but relatively small commercial publishers created a mini-industry to satisfy an emerging market for written pornography and erotica of all kinds. During the height of the popularity of these books, some writers were able to make reasonable livings by turning out massive quantities of what was essentially pornographic pulp fiction.
Andrew Offutt was one of these writers, but unlike so many other high volume writers,  he was singular in his commitment to good writing and real plot lines, among other features of traditional fiction. As one might imagine, Andrew Offutt was an unusual man, and a strange and awkward parent keeping secrets about his work and the toll it took on his psyche.
Chris Offutt therefore grew up in a highly unusual world. His mother was the typist for all his father's books. The family lived in the Kentucky hills, where most kids grew up hunting and fishing, and learning the pleasures of traditional country woodcraft.
Andrew Offutt was more than a little eccentric, and was a fiery and unpredictable father. When he closed the door to his home office, he demanded silence and to be left alone to concentrate on his writing, terrifying and controlling his family. And Offutt took the entire family with him when he went off to science fiction conventions, where he was a sought after figure, playing the role of the exotic sci fi novelist. In the seventies, Chris' parents were evidently active swingers at these conventions.
During this time, Andrew Offutt wrote an incredible number of books – in total, more than four hundred novels, including pirate porn, ghost porn, zombie porn, and secret agent porn.
In 2013, after his father died, Chris Offutt returned to help his mother move out of his childhood home. In order to make sense of his father and his own childhood, Chris took on the herculean task of reading and organizing his father's manuscripts and the vast trove of memorabilia, journals, and letters that accompanied them. It was only through the lens of his father's writing that he was finally able to bring some closure to his understanding of this difficult and sometimes brilliant man. And at the same time he was able to gain a better understanding of himself as a person, father and of course, his own life as a writer.
This book is a remarkable literary and personal effort of psychic and literary exploration, truly one of the best memoirs I have read. Perhaps because my own father was similarly a writer who made his living through his work with words, this book meant a lot to me.
It was a great pleasure to have the opportunity to speak with Chris Offutt about his courageous and beautifully written memoir, and his own creative work as a writer.
Chris Offutt was born in 1958 in Lexington, Kentucky and grew up in the small town of Haldeman in the same state. He went to Morehead State University, and then to the University of Iowa, where he earned an MFA from the famed Iowa Writers Workshop. His first short story collection was Kentucky Straight, published in 1992. Along with fiction and memoirs, Chris has also written comics and journalism for several magazines and newspapers. In recent years, he has written for television as well (Weeds and True Blood).
Chris has received awards from the Lannan Foundation, the Guggenheim Foundation, the American Academy of Arts and Letters, and the National Endowment for the Arts. He received a Whiting Award in Fiction and Nonfiction.
"Chris Offutt owns one of the finest, surest prose styles around, ready and able to convey the hardest truth without flinching. Now Offutt enters the darkest and most mysterious of places—the cave of a monstrous enigma named Andrew J. Offutt—armed with nothing but his own restless curiosity. Spoiler alert: He makes it out alive, walking into the daylight to bring us a deeper, funnier, more tender and more heartbroken truth—and his masterpiece." —Michael Chabon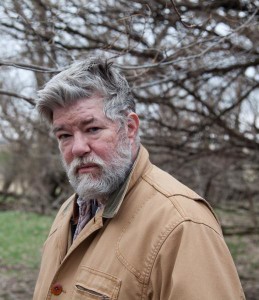 I'm as impressed as Michael Chabon is with this fine book.
And Offutt knows how to give a great interview too.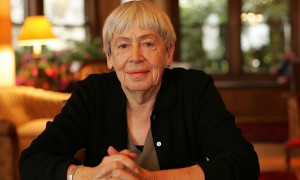 Ursula Le Guin has had a long and wonderful career as a writer. Her extraordinary work has influenced many other writers, particularly in science fiction, for which she is probably best known, but Ursula has also written extensively about the art and craft of writing, as well as children's books, and books for young adults. She is also a poet of some note, with four poetry collections published. Altogether she has had published almost fifty books and more than a hundred short stories.
Ursula was born and raised in Berkeley, California, where her parents were the anthropologist Alfred Kroeber and the writer Theodora Kroeber, author of the very famous book, Ishi. She went to Radcliffe College and did graduate work at Columbia University. Ursula married Charles A. Le Guin, a historian, in 1953; they have lived in Portland, Oregon since 1958.
Le Guin's best known fantasy works, the six Books of Earthsea, have sold millions of copies in America and England. Her first major work of science fiction was The Left Hand of Darkness, whose radical investigation of gender roles and literary complexity have made the book a classic and a must read work of literature. Among her books for children, the Catwings series has become extremely popular. She also published a translation of Lao Tzu's Tao Te Ching, after forty years of working on it and practicing Taoist principles in her life.
Three of Le Guin's books have been finalists for the American Book Award and the Pulitzer Prize, and among her honors are a National Book Award, five Hugo Awards, five Nebula Awards, SFWA's Grand Master, the PEN/Malamud Award, and in 2014 she was awarded the National Book Foundation Medal for Distinguished Contribution to American Letters.
While Le Guin is no longer writing fiction, she continues to write poetry, as she has done virtually her entire life. With the appearance of this new collection of poems from 2010-2014, Late in the Day, published by the excellent PM Press, I had the opportunity to speak with her about her writing and her recent writing. In these poems she explores a variety of poetic forms, all of which she easily masters. The poems are most often about relationships, connecting to the natural world, to myth, story, and of course, other humans, always with a careful eye and a deft understanding of the complexity of all things.
And the Afterword on poetic form and free verse is itself a small masterpiece of explication and joy. Ursula Le Guin is truly one of the great writers of our time. It is my great honor to have had the chance to speak with her here for Writerscast. If you are not aware of Ms. Le Guin's work as a poet, this new collection of sharp and compassionate compressed expression is definitely worth your time to read. We talked about many subjects, including writing, her career, Oregon, the recent occupation at Malheur, a place with which she is very familiar, and of course the poems in this book, one of which she was kind enough to read aloud for us.
There is an excellent interview transcription with Ursula by Choire Sicha in Interview Magazine; the author's own website is a rich source of material by and about her great body of work.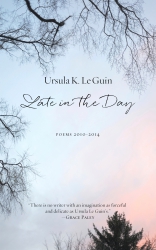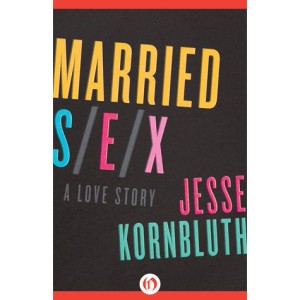 978-1504011259 – Open Road Media – paperback – 246 pages – $12.99 (ebook versions available at lower cost)
I've been a subscriber to Jesse Kornbluth's excellent newsletter, HeadButler, for awhile now, and have very much enjoyed his approach to books, music and art (politics and culture too). In many ways, he represents to me the quintessential New York intellectual: smart, well read, opinionated and caring about the future of humanity and our civilization. He's a writer of screenplays and a number of interesting and successful nonfiction books, and he has long been involved in the emerging forms and formats of online digitally-based culture, going back to his days as editorial director at AOL.
Married Sex is his first novel. It is short, extremely well written, and completely compelling. Jesse has brilliantly portrayed his characters, both male and female, and pinpoints them for the reader in very few words. It's also a fun book to read. Sex with intelligence, you might say.
Without giving away very much of the story, let's just say that the focus is on a couple who have been together a long time in a committed, deeply sexual romantic relationship. Then something happens that changes everything. You have to read the book to find out more. I think you will enjoy this book a lot. I love this line about it from Kirkus: "A libidinous fairy tale with an unusual Prince Charming."
And I also think you will enjoy listening to my conversation with Jesse as well. He's funny and trenchant, and we had a great time talking to one another about the book, his work, and how this book fits into his life. And oh yes, let's get this settled right away – it's a novel, not a memoir.
I often recommend Jesse's newsletter and website to friends, HeadButler.com, what he calls "a cultural concierge site." I've discovered and sometimes rediscovered a number of books and records through his literate and intelligent recommendations. It's all free, based on the perhaps dubious concept of readers buying things he recommends from Amazon.
Jesse Kornbuth was the Editorial Director at AOL, was a contributing editor to Vanity Fair and New York magazines and is the author of four nonfiction books, including Highly Confident: The Crime and Punishment of Michael Milken. He has written several screenplays for ABC, PBS, and Warner Bros.
Married Sex is Kornbluth's first novel. He lives in Manhattan with his family. I am looking forward to reading his next book.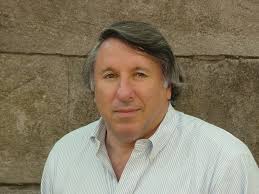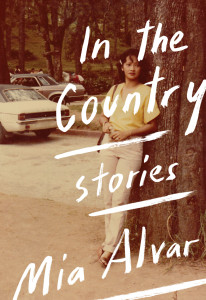 978-0-385-35281-9 – Alfred A. Knopf – Hardcover – $26.95 – 356 pages. Ebook versions available at lower prices.
Mia Alvar is a young writer who was born in Manila. She grew up first in Bahrein and then her parents came to America, so from her pre-teen years onward, she was raised and now lives in New York City. She went to Harvard and got an MFA at Columbia.
These bare facts don't tell you much, but the stories collected in her first book, In the Country, most of which are well written and compelling, dig deeply into the Philippine diaspora experience. There are many different characters, different settings from Manila to Bahrein to America. Narrative voice changes depending on who Alvar wants you best to understand. There are a couple of interconnected stories, but otherwise, each piece stands alone, and as all good short stories, they are worlds unto themselves.
I liked each of the nine stories, and was struck by Alvar's love for her characters and sympathetic to their predicaments and foibles. Each of the stories is fine, but I do have a favorite and will wonder if listeners who take the time to read this book will agree that the strongest story here is The Virgin of Monte Ramon.
It seems that every writer who publishes a collection of short stories, no matter how brilliant and powerful the stories may be, will be expected to be working on a novel. I can't understand why being a great short story writer is not more respected in literary culture. So I feel the need to encourage writers to be comfortable continuing to work in short form if that is what they want to do. Nonetheless, Mia is indeed working on a novel and I expect it will be as good as her stories are. I just hope she will not leave behind the short form in which she excels.
Mia is smart and self possessed, and has alot of good things to say about writing and other things; our talk together was rewarding for me and I hope as well for you.
I think this author is going to be an important writer, so recommend you find this book and buy it.
I have to mention that this is a beautifully produced book, props to Knopf for continuing to make books you want to hold in your hands and read. And I also must mention that the book's cover, which completely captures the ethos of the book, it is terrific work that both captures and equals the writing inside the book.
Author website here.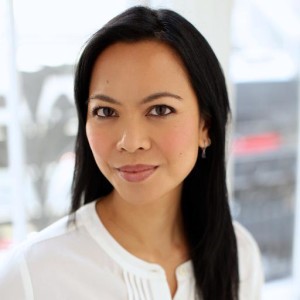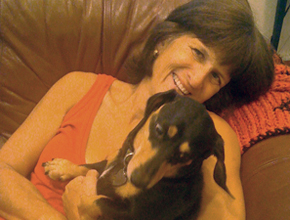 This interview with the talented essayist Marion Winik is unusual, as it is about three different (short) books Marion has published with the relatively new digital publisher SheBooks ("Every Woman Has a Story").  Since Winik, for a long time composed audio essays for NPR's "All Things Considered" (archived here), she is pretty smart about doing interviews, so I thought we would be able to cover these three books, as well as talking a bit about SheBooks and Marion's career as writer. I think she did a great job on all counts. I'd recommend a visit to her website too, lots of links, current information, and general literary goings on.
The three short books from SheBooks we talk about in this interview, all of which reflect Marion's wonderful wit and stylish writing:
August in Paris is a collection of travel stories told with great humor and affection, "from lost teenagers and missed connections to overpriced drinks and gambling mishaps." I don't know how she does it, but she keeps her bearings throughout.
The End of the World as We Know It collects nine essays about parenting and family, beginning with the story of her second wedding and subsequent move to rural Pennsylvania. She covers a broad range of subjects, from blended families, to having kids in her 40's and eventually to dealing with the legal problems that sometimes arise with teenage boys. Very much along the lines of her NPR pieces.
Guesswork is a collection of essays about memory and identity. One of my favorites, "The Things They Googled" looks at search engines and their effects on our lives. These eight essays will inspire you to reconsider your own history and sense of self from new angles: how treasured places and objects fit in, how your life as a reader shapes who you are.
You can purchase these and other books directly from SheBooks (they already have a really extensive and impressive list of publications) here or from Barnes & Noble, Amazon and probably other ebook retailers, all at reasonable prices. Buy direct and you support the publisher and its authors.
Marion Winik's (very abbreviated) biography in her own words:
"I was born in Manhattan in 1958 and raised on the Jersey shore. I graduated from Brown in 1978 and got my MFA from Brooklyn College in 1983.
Throughout my childhood and into my twenties, I wrote poetry. Some of it was published in two small-press books. In the late eighties—by which time I was living in Austin, Texas with my first husband, Tony—I began writing personal essays.
These days I live with my daughter Jane and our dachshund, Beau, in the beautiful Evergreen neighborhood of Baltimore. What a fabulous, underrated town this is. I teach writing in the MFA program in Creative Writing & Publishing Arts at the University of Baltimore. I write a column at BaltimoreFishbowl.com, and have a new memoir from Globe Pequot Press. It's called Highs in the Low Fifties: How I Stumbled Through The Joys of Single Living."
And here is something about the digital publishing start up, Shebooks: a curated collection of short e-books written by women, for women. All of our stories are easy to download and read on any digital device—and so good you'll finish them in an hour or two. We like to think of ourselves as an e-book boutique, the kind where you'll always find a story to fit your busy life.
Whether short fiction, memoir, or journalism, all Shebooks are handpicked by discerning magazine and book editors and written by women you either know of or will want to know. And because we offer our e-books by subscription as well as individually, you need never be without a great story to read.
As anyone who listens to WritersCast knows, I'm always interested in new publishing models. SheBooks certainly represents one of those new models. I think we will revisit them in a little while to see how this venture turns out. I hope it works – we need more digital publishing that tries to break out of the existing structures and models to try out different approaches to engaging with readers.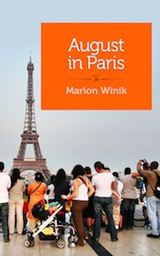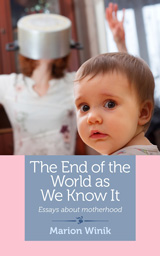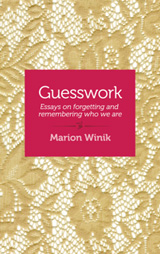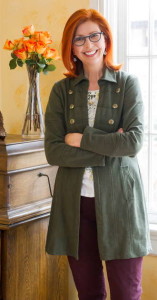 I interviewed Mary Kay about her wonderful novel, Man Alive! in May 2014. This is what I said about it then:
I loved reading this book. It has a great sense of humor, it's complex without being too serious about itself, and a story that grabs you from the beginning and won't let go. Mary Kay Zuravleff is a terrific writer, original and entertaining. And there's a lot going on to keep you thinking throughout. Man Alive! tells a great story. There is a perfect summary of the book on her very active website in case you want to know the story without any risk of spoilers:
All it takes is a quarter to change Owen Lerner's life. When lightning strikes the coin he's feeding into the parking meter, the pediatric psychiatrist survives, except that now he only wants to barbecue. The bolt of lightning that lifts Dr. Lerner into the air sends the entire Lerner clan into free fall, and Man Alive! follows along at that speed, capturing family-on-family pain with devastating humor and a rare generosity. This novel explores how much we are each allowed to change within a family—and without.
This book is a fun read and I recommend it no matter what kind of fiction you like. It's a funny book with a solid heart and great characters. And I am very happy that I recorded Mary Kay reading an excerpt from the book to add to the Authors Voices series. Since last year the book is out in paperback from Picador – 978-1250056054 – $16 (and ebook versions are still available at lower prices). I like the new cover too.
Please listen and enjoy.