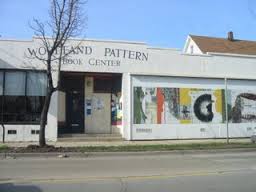 Publishing Talks began as a series of conversations with book industry professionals and others involved in media and technology about the future of publishing, books, and culture.  As we continue to experience disruption and change in all media businesses, I've been talking with some of the people involved in our industry about how they believe publishing might evolve as our culture is affected by technology and the ebb and flow of civilization and  economics.
I've now expanded the series to include conversations that go beyond the future of publishing.  I've spoken with editors and publishers who have been innovators and leaders in independent publishing in the past and into the present, and will continue to explore the ebb and flow of writing, books, and publishing in all sorts of forms and formats, as change continues to be the one constant we can count on.
It's my hope that these conversations can help us understand the outlines of what is happening in book publishing and writing, and how we might ourselves interact with and influence the future of book publishing as it unfolds.  This new interview reflects my interest in the history of independent literary publishing, an area in which I have been active for a long time. And this particular conversation reflects some longstanding personal relationships as well.
Woodland Pattern is a nonprofit literary arts center founded by artist Anne Kingsbury and poet Karl Gartung in 1979. It has been an incredible resource for readers and writers during all that time, committed to community and the arts in a way that may be unique in America. I've known Anne and Karl since before they started Woodland Pattern, and we have long shared many interests in writers and writing that we admire and are inspired by.
Anne and Karl chose the name for the place from a passage in (the extraordinary) Paul Metcalf's wonderful and neglected book, Apalache, that describes the woodland culture of native Americans living south of Lake Superior – they had "pottery but not agriculture." Karl and Anne's extreme dedication, hard work, and commitment to their founding vision is at the heart of the institution, but of course over nearly 40 years, its work has been furthered by dozens of volunteers and now paid staff, as well as hundreds of writers and artists and of course thousands of supporters in its community.
The center houses a bookstore with over 25,000 independently published literary and arts titles otherwise unavailable in Milwaukee – or anywhere else it would seem. Woodland Pattern has always made inventory decisions for noncommercial reasons. As they say about themselves: "as booksellers and as presenters of art and literature, we want people to know that there is more than what you see at your chain book store, more than you are taught in school, more than what is reviewed in the papers. We hope to act as a catalyst, putting readers together with small press literature."
Their space now also includes an art gallery where they present a wide range of exhibitions, artist talks, readings, experimental films, concerts and writing workshops for adults and children.
Anne Kingsbury is also an incredible artist whose work can be found in museums, galleries and private collections. She too is an American original. Karl Gartung is a poet who has worked full time as a truck driver (and union leader) for more than 35 years. His commitment to poetry lived in daily life is inspiring.
Woodland Pattern has also been a leader in promoting writers from Wisconsin, most notably, Lorine Niedecker, a Wisconsin native from nearby Fort Atkinson whose work, rooted and grown in that place through years of hard work, is finally being recognized as among the finest poetry of our era.
I am in awe of the work that has been accomplished over the past 35 years by Anne, Karl and everyone else at Woodland Pattern. They have made the acts of curation and presentation of art and literature in many forms into a lifelong effort.  They engender and foster great art and connect living artists to communities of individuals, not as consumers, but as active participants in the work itself. This is brilliant, and should be celebrated for the depth and breadth of the work the organization has supported for so many years.
It was my great pleasure to speak with Anne and Karl about Woodland Pattern and their work and lives while they were visiting New York in spring 2015. As you can tell when you listen, this was a conversation among old friends with much shared history and common interests that I hope will inspire many of you to visit Woodland Pattern in Milwaukee (or at least their website here until you cam get there in person).
Woodland Pattern Book Center is a 501(c)(3) tax-exempt non-profit organization.
Here is their inspiring mission statement: "Our goals are to promote a lifetime practice of reading and writing, to provide a forum and resource center for writers/artists in our region, and to increase and diversify the audience for contemporary literature through innovative approaches to multi-arts programming."
Note on length: 46 minutes!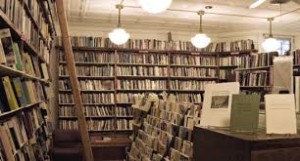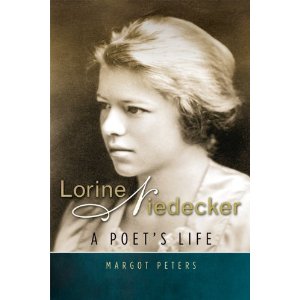 978-0299285005 – University of Wisconsin Press  – Hardcover – $34.95
I have loved the poetry of Lorine Niedecker, and been deeply influenced by her work and life since being introduced to her writing by the great poet and independent literary publisher, Jonathan Williams, just a few years after her untimely death in 1970.   His outstanding press, The Jargon Society, published one of the largest collections of her work during her all too brief lifetime (T & G: Collected Poems, 1970).  In the years since her death, she has been discovered by many writers, scholars and general readers and her work is available now in several great collections, including Collected Works, edited by Jenny Penberthy, from the University of California Press.
For the many who still do not know of her, Lorine Niedecker (1903-1970) was born, raised, schooled and lived almost her entire life in Wisconsin.  She was a poet her entire adult life, mostly self-educated, but always deeply involved in the milieu of modernist poetry and experimental writing.  The most famous of her peers were William Carlos Williams (who knew and appreciated her writing), Louis Zukofsky (with whom she had a very deep and complicated relationship), and George Oppen and Carl Rakosi, among many others.  But as a woman writer who worked hard for a living during a time when men ruled the literary roost, she wrote mostly in obscurity, known only to a small number of other writers who appreciated the brilliance of her imagination and craft.
My friend tree
I sawed you down
but I must attend
an older friend
the sun
Margot Peters' new biography, Lorine Niedecker, A Poet's Life, is a wonderful book, reflecting Peters' own love and appreciation for her subject's life and writing.   Lorine's life story is important to read about, whether you have read her poetry or not.  It's a powerful introduction to a complicated and unique American life.  Lorine never had it easy.  Her family life was difficult, her poor eyesight was a difficulty for her entire life, her relationships with men were complicated and often painful for her, and she never received the attention her writing deserved.  Peters tells the story of her life in great detail, but is never boring.  She interviewed people who knew Lorine where she lived in Wisconsin, and even those who, like me, think they know Lorine and her work will learn a great deal about her.  Peters is perceptive and clear eyed about Lorine and aware of the difference between the life as lived and the poetry as written.  For the poet, it is always the words that matter.  Peters knows this too.
Reading about Lorine Niedecker continually reminded me of the power of her intellect and the depth of her brilliance as a poet.  She honed and sharpened constantly, like a jeweler bringing a stone to life.  Her reading was vast, her intelligence and clarity of vision virtually unmatched.  I do not think it is an understatement to call Niedecker one of the greatest poets America has ever produced.
Poet's work
Grandfather
advised me:
Learn a trade
I learned
to sit at desk
and condense
No layoff
from this
condensery
Every poet, every writer, should read and absorb these words.
If it's not obvious, I have been smitten by this poet's work for a really long time.  This biography is a terrific addition to the Niedecker opus, and is highly recommended.  I had a great time talking to Margot Peters, whose knowledge of Niedecker, Wisconsin and poetry is broad, deep and very well put together.
Please visit the Lorine Niedecker website to learn more about her, sample some poetry, and to get a feel for Fort Atkinson, where she lived most of her life.  You can visit Margot Peters' website for more about her book as well.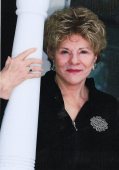 There is now an annual Niedecker Poetry Festival in Fort Atkinson, Wisconsin every fall.
Books by and about Niedecker:
New Goose. Prairie City, Ill.: Press of James A. Decker, 1946.
My Friend Tree. Edinburgh: Wild Hawthorne Press, 1961.
North Central. London: Fulcrum Press, 1968.
T & G: Collected Poems 1936-1966. Penland, N.C.: Jargon Society, 1969.
My Life By Water: Collected Poems 1936-1968. London: Fulcrum Press, 1970.
Blue Chicory. Edited by Cid Corman, New Rochelle, N.Y.: The Elizabeth Press, 1976.
From This Condensery: The Complete Writings of Lorine Niedecker. Edited by Robert J. Bertholf, Jargon Society/Inland Book Company, 1985.
The Granite Pail: Selected Poems of Lorine Niedecker. Edited by Cid Corman, North Point Press, 1985.
Collected Works. Edited by Jenny Penberthy, Berkely: University of California Press, 2002.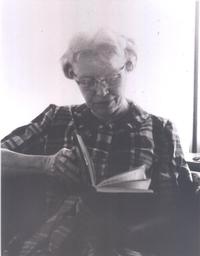 (note, I owe apologies to LN – in the poem Poet's Work above, I could not get the spacing to work right here, please read it either on the Niedecker site or in the Collected Works to see it the way the poet meant it to look on the page)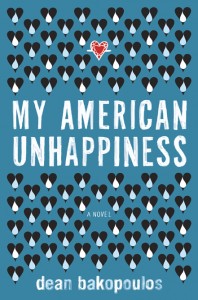 978-0151013449 – Houghton Mifflin Harcourt – Hardcover – $24.00 – ebook editions available
Dean Bakopoulos is a very funny and perceptive writer.  My American Unhappiness, his second novel, takes place in Madison, Wisconsin during the period of the second Bush administration.  Both the geographical and political backdrops are crucial elements of the story, whose main character is Zeke Pappas, a nebbish who runs a nonprofit called the Great Midwestern Humanities Initiative.
Zeke is an obsessive of some great measure.  His life work has become the creation and maintenance of an "inventory of American Unhappiness," a project that is a "byproduct of an overly cerebral loneliness." He is also wildly naive and unrealistic, characteristics which in a certain way serve him well, as he is surrounded with problems in his life that would defeat the average person in short order.
Bakopoulos brilliantly balances the personal difficulties faced by Zeke with his involvement with some of the darker elements of the Bush era, including corrupt conservative politicians hiding the kind of personal behavior they legislate against in public, and the disconcerting pursuit of Zeke by a dark security-oriented governmental agency established after 9/11.
In some ways, the book could be read as just a zany midwestern comedy, but it's clear that with Zeke Pappas's story, Bakopoulos wants to tell us something important about 21st century American society.  Zeke's world is falling apart.  His mother develops cancer, and decides to give her orphaned grandchildren (whom Zeke loves) to an aunt, unless Zeke can marry in time (impossible for him as he is simply too unrealistic about women).   The government wants to audit the nonprofit he runs.  Nothing works for Zeke.  It's a situation he feels he shares with the country as a whole, and Zeke knows it is the President that is the source of American unhappiness and ennui.  Zeke sees Bush as "unencumbered by something as pervasive as unhappiness," which makes him unfit to lead a country as complex and haunted as America.  For Zeke Bush does not have the depth of spirit required to lead the nation.
Dean Bakopoulos is a writer to watch, a writer with great skills and who does have the depth of spirit required to portray the American scene through fiction.  He is also a terrific writer to talk to about his work and gave me a great interview.  You can visit his website to learn more about his work and ideas.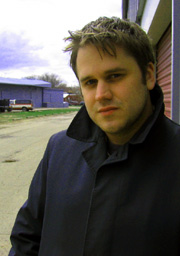 I am definitely looking forward to reading his next book.