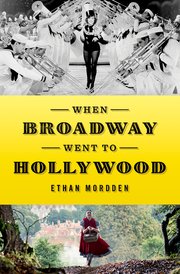 When Broadway Went to Hollywood – Ethan Mordden – Oxford University Press – Hardcover – 9780199395408 – 272 pages – $29.95 (ebook versions available at lower prices)
Ethan Mordden is probably our leading commentator and historian of Broadway musical theater, as well as their somewhat more fraught Hollywood musical cousins. This is a really fun and enlightening book for anyone who is interested in the history of this unique modern American art form. Even if you don't love musicals, the history of musical theater and its relationship to the movie business is integral to an understanding of twentieth century mass entertainment and popular culture.
The success of the now iconic musical movie, The Jazz Singer, which was among the first films to integrate synchronized music into a storyline in the late 1920s, spurred many of the best songwriters of the "Great White Way" to go west in search of riches. The list included George and Ira Gershwin, Cole Porter, Richard Rodgers, and Lorenz Hart, among many others, who like many New York based playwrights, were enticed by the huge amounts of money paid by Hollywood producers for established east coast talent.
But when Broadway writers and songwriters ran into the very different business and production methods of the movie business, it did not always work out for the best. Movie producers did not want to follow the same structure and outlook of the theatrical forms, and had to aim their products to a very different kind of audience than attended musical theatre in New York City, which Mordden very brilliantly identifies as segmented by the geography and cultural divides of twentieth century America.
There are so many interesting themes to this book. Mordden discusses the various struggles that Broadway songsters had with the Hollywood system, traces the history of the musical in theater and film, and critiques the best and worst productions of both coasts. Reading this book, we get to think about some really interesting questions – did Hollywood create opportunities for storytelling with music, or is film simply antithetical to the musical form? Are movie musicals and theatrical productions really compatible at all?
Mordden has great stories to tell about so many of the people involved in both theater and film, has probably seen more movies than anyone you will ever meet, and knows enough about music to really talk about it technically in a way the average reader will understand. He makes sense of a lot of complicated history and along the way, we get to learn some behind the scenes stories about the great musicals most readers of this book love to watch, and some of the truly terrible musical films that Hollywood has managed to create over the years.
Ethan Mordden started out in theater, as both composer and lyricist; he wrote musicals, but he is best known as a prose writer. Mordden's fiction output includes several gay themed novels in his "Buddies" cycle, as well as some excellent historical fiction, including The Jewcatcher, and most recently One Day in France. He is also a prolific writer of non-fiction, including six volumes detailing the history of the Broadway musical from the 1920s through the 1970s, guides to orchestral music and operatic recordings, and a cultural history of the American 1920s entitled That Jazz! He has also published Demented, an examination of the phenomenon of the operatic diva, and a coffee-table book on the works of Rodgers and Hammerstein. His Love Song: The Lives of Kurt Weill and Lotte Lenya is a dual biography chronicling the romance and professional collaboration of these two icons, and in 2013 he published Anything Goes: A History of American Musical Theatre. He has also written a number of books on film.
Having grown up in a family that lived some of the history in this book, talking to Ethan about the meeting of Broadway and Hollywood through musicals was tremendous fun for me. He is witty, charming and always entertaining. I think you will really enjoy listening to this conversation.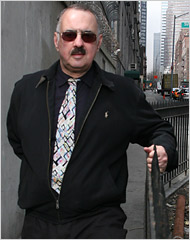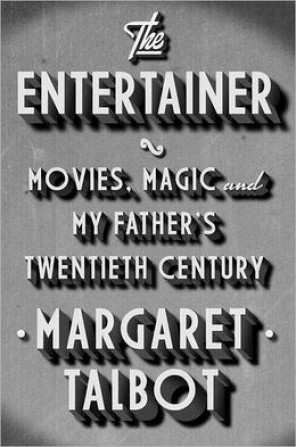 The Entertainer: Movies, Magic and My Father's Twentieth Century – 978-1594631887 – Riverhead Books – Paperback – $18.00 (ebook versions available at lower prices) – published November 5, 2013
Margaret Talbot was the youngest child in the last marriage of actor Lyle Talbot, so when she was growing up in 1950s and 1960s Los Angeles, her father, as a much older man, was a direct link to a much earlier period of American show business.  Lyle was born in Nebraska in 1902, and left his small home town as soon as he could – in 1916 he joined a traveling carnival.  From there he went on to an almost emblematic life, acting in traveling theater groups and  getting to Hollywood just in time for the talkies.  Handsome and debonair, he was a solid actor in some major Warner Brothers pictures with stars like Humphrey Bogart and Carole Lombard.  Later he appeared steadily in B-pictures and has some renown for being the lead in the now famous (but infinitely terrible) Ed Wood made Plan 9 from Outer Space, and as many other former film actors did, he ultimately became a fixture on television, including the recurring role of Joe Randolph on the long-running Adventures of Ozzie and Harriet.
A respected writer for the New Yorker, Margaret Talbot does much more than just telling the story of her father's life.  The Entertainer is a loving biography of Lyle, but it is also a cultural history of modern American show business told from the inside.  And because Talbot is a sharp observer and an experienced journalist – as well as a loving daughter –  she is able to see both her father and the world he lived in and through with both clarity and appreciation.  And she is a really good writer too.
Some relatively few individuals have had the great good fortune to find their way into this part of the culture; whatever their roles, actors, stagehands, directors, camera operators, it was and still is a business, a lifestyle, and a world that was both magical and mundane, real and made up.  For all who were and have been in the film and television industry in whatever roles, the magic is real, and many of them, if not all, could be imagined as the "lucky ones" who get to be a part of the cultural zeitgeist that so many aspire to but never directly experience.  While Lyle Talbot never achieved stardom, he was a deservedly working actor in Hollywood for almost sixty years. Now his daughter has placed him at the center of a story both brilliantly and beautifully told, allowing us to understand the era in which he lived and worked.
I enjoyed this book as a work of cultural history well told, and it was also special for me because my own grandfather, like Lyle Talbot in love with theater and the movies, worked for Warner Brothers from the late 1920s into the early 1950s, and then my father worked in television and film for almost sixty years, so Margaret's experiences as a child of show business were especially resonant for me, and having the opportunity to speak with her was great fun.
The Entertainer amplifies the story of 20th century Hollywood for any of us who still believe in its magic.  Visit the author's website where there is more about the book and her work.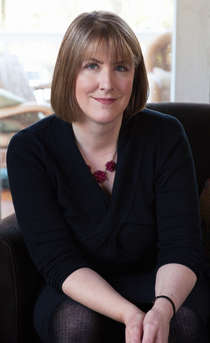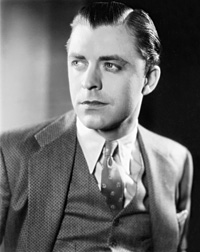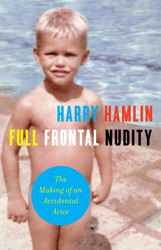 978-1439169995 –  Hardcover – Scribner – $24.00 (e-book edition available)
Harry Hamlin's autobiographical memoir is not what you might expect if you are looking for a traditional "famous actor" tells-all but really tells-very-little story.  Full Frontal Nudity is a completely honest, sometimes hilarious, sometimes sad, sometimes mind-boggling story about Hamlin's growing up in suburban California and coming of age through two different college experiences and the beginning of his life as a professional actor.
This book is a thorough pleasure to read; Harry is a fine writer, and has a remarkable sense of the accidents and sometimes mysteries that go into making us who we are.   And it's also true throughout, whether intentional or not, by telling his own story, he becomes part of the larger social fabric of the 50's, 60's and early 70's, and thus helps us understand what it was like to be alive during that now famous era of history.  And for those many of us who were also there then, his story will remind us of some of the beauty and dangers we lived through.
The subtitle of this engaging memoir is important too: "The Making of an Accidental Actor." Hamlin is clear that who he is today and how he got there represent the sum of a long series of accidents and choices with unintended consequences.  As the book opens, we discover that Harry has an arrest record from 40 years ago that has suddenly prevented him from traveling to Canada, where he actually now lives part of each year.
How this happened is a great story, but what I liked most about it was the way that Harry told it on himself, unafraid to bare the truth about his life.  I know that really good actors must learn how to do this, but they're usually acting someone else's drama, and thus are always protected on some level.  There's no hiding here, and it's a refreshing turn.  Hamlin is an actor, and a good one
Hamlin grew up in California, in a not quite normal household, and after high school headed for Berkeley at what some would say was just the right time – 1969.  On the way to college, he managed an accidental detour that got him, shall we say, distracted.  Intending to sign up for an architecture major, he found that there were no courses available, and the only ones available were drama, thus he embarked on what would eventually become his career.  His time at Berkeley was suitably exotic, and included the drug possession arrest that later caused him so much trouble with the Canadian immigration folks.  His time at Berkeley came to an untimely and early end because of a fire at the fraternity whose president he had become, and almost by magic, and again accidentally, he headed for Yale, where he flourished.  Then another more or less accidental turn – he gives up a safe job as a PBS production assistant and takes an offer from the American Conservatory Theater, where a role in the play Equus ultimately led him to an outstanding film and TV career (notably LA Law, many others).
Overall Full Frontal Nudity is a terrific and wonderfully enjoyable book, and unsurprisingly, we had a thoroughly interesting and revealing conversation about the book and many of the stories he wrote about.