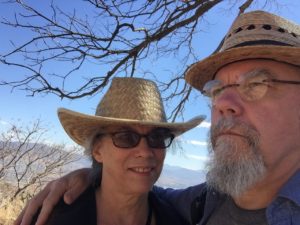 Publishing Talks began as a series of conversations with book industry professionals and others involved in media and technology about the future of publishing, books, and culture. As we continue to experience disruption and change in all media businesses, I've been talking with some of the people involved in our industry about how publishing might evolve as our culture is affected by technology and the larger context of civilization and economics.
I've now expanded the series to include conversations that go beyond the future of publishing. I've talked with editors and publishers who have been innovators and leaders in independent publishing in the past and into the present, and will continue to explore the ebb and flow of writing, books, and publishing in all sorts of forms and formats, as change continues to be the one constant we can count on.
For the past several years, I've been talking to editors and publishers of independent presses about their work, including a number of important literary publishers.
Steve Clay is an old friend, who has been involved with poetry, art and publishing for about the last forty years or so. Steve is the publisher of Granary Books, through which he has done some extraordinary work with an incredible range of poets, artists and crafts people. He has been the instigator of literally hundreds of important standout works of art.
He calls himself an editor, curator, and archivist specializing in the American art and literature of the 1960s,'70s, and '80s. Steve is also the author, with Rodney Phillips, of A Secret Location on the Lower East Side: Adventures in Writing 1960-1980 (1998) and editor, with Jerome Rothenberg, of A Book of the Book: Some Works & Projections about the Book & Writing. He lives in New York City.
But this outline of his work barely scratches the surface of Steve's work.  In our conversation, I tried to give him the opportunity to talk broadly about the scope of his creative work. He is truly an exemplar of the powerful nexus of writing, editing, and publishing, the "making public" work so critical to art and those who make and experience it. His work is a gift I urge you to spend some time to discover and explore on your own.
A good start is to visit the Granary Books website. Then go to the absolutely essential From a Secret Location: Poetry, Little Mags, Small Presses, and transient documents from the mimeo era and beyond.
There is another useful interview with Steve conducted by the brilliant poet Bill Corbett for the Paris Review here.
When Columbia University, which purchased the Granary Books archive, opened their first exhibit from the Granary archives in 2015, Mark Dimunation, chief of the Rare Book and Special Collections Division of the Library of Congress said about Steve: "Beginning in 1985 he has concocted a mix of poets, artists, printers and craftspeople whose work defines an era and fundamentally shapes our understanding of the artists' book."
Enjoy!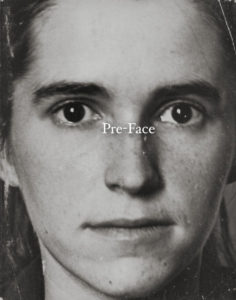 Pre-Face image from A Secret Location on the Lower East Side: Adventures in Writing, 1960–1980 (The New York Public Library and Granary Books, 1998), based on Bernadette Mayer, Studying Hunger (New York and Bolinas, CA: Adventures in Poetry and Big Sky, 1975). Cover photograph of the author by Ed Bowes.