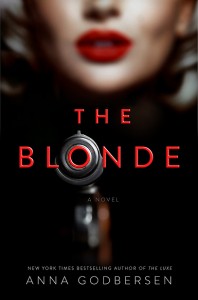 The Blonde – a novel – 978-1602862814 – paperback – Weinstein Books – $16 –  ebook editions available
Author Anna Godbersen has come up with a terrifically compelling novelistic premise – Marilyn Monroe as a mostly unwilling but still cunning spy for the Russians, whose task is to get something on President Kennedy the Russians can use. In return, her mysterious and very persuasive contact, who convinces MM that her father was also working for the cause of international communism, will connect her to the one man in the world she truly cares about.
It's a great reinvention, weaving together known elements of Marilyn's life and characters like Arthur Miller, Joe DiMaggio, JFK, and many others, with the addition of some invented characters and a hefty dose of imagination, Godbersen is able to draw out an entertaining and compelling thriller. In particular, I loved the way she empowers Marilyn, and shows her to be a brilliant, albeit often desperate character, who is able to far better understand the motives and behaviors of men and women than most, and to do what she must to achieve her own goals and protect those she loves.
Along the way, Godbersen draws compelling portraits of the key players in Marilyn's life and times, and the events she lived through. Marilyn becomes human, empathetic, and strong. And she tells a great story – no matter how well you know the actual history, you will enjoy this novel and its unfolding mystery. Could Marilyn have been connected to the conspiracy to assassinate Kennedy, perhaps in a surprising way? Do you really believe that Marilyn Monroe committed suicide or died of an overdose of pills? Godbersen's version of the story we will never know for sure in some surprising ways makes more sense than the history we do know.
And the book does have a wonderful cover.
Anna Godbersen was born in Berkeley, California, attended Barnard College, and worked for Esquire Magazine. She is best known as author of a number of young adult best sellers for Alloy Entertainment, include Luxe and Bright Young Things. Author website here.  More about the book here.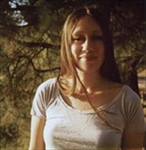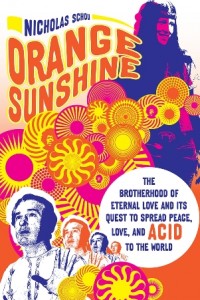 978-0312551834 – St. Martin's Press – Hardcover – $24.99
Nick Schou writes for the excellent OC Weekly (one of the several Village Voice papers) based in Orange County, California, home of Disneyland, Knott's Berry Farm, UC Irvine, the Los Angeles Angels of Anaheim, Little Saigon, and of course seemingly endless tracts of California suburbia.  But Orange County in the 1960's was also the birthplace of some of the most amazing scenes of hippiedom, and the little known "Brotherhood of Eternal Love."
In this book, Schou tells their story from beginning to end, and it is a pretty incredible saga, including what was probably the largest LSD manufacturing and distribution operation of all time, a world wide hashish and marijuana smuggling cartel, incredible tales involving Timothy Leary, and much, much more.
Known as "Hippie Mafia," the Brotherhood began in the mid-1960's as a small band of surfers (and in many cases petty criminals) in Southern California. After they discovered LSD, they took to Timothy Leary's mantra of "Turn on, tune in, and drop out" and resolved to make that vision a reality by becoming the biggest group of acid dealers and hashish smugglers in the nation, and literally providing the fuel for the psychedelic revolution in the process. In Orange Sunshine, Schou journeys deep inside the Brotherhood, combining exclusive interviews with many of the group's surviving members, former hangers on and supporters, and interstingly, the law enforcement establishment who pursued them and by doing so helped to launch what has now become an institutionalized government war on drugs.
Schou tells a compelling story of sex, drugs, and rock 'n' roll (and more drugs) that runs from Laguna Beach to Maui to Afghanistan, and a time when America moved from the golden era of peace and free love into the much darker time that soon followed, marked by hard drugs, international crime and paranoia.
Talking to Nick Schou gave me a chance to explore with him some of the background to the book, and to talk about the large amount of research he did to put it together, and the challenges he faced in getting some of the participants to even tell him what they did in those days.  We also talked about some of the more startling elements of the story of the Brotherhood, their involvement with Timothy Leary and Ram Dass, Orange County then and now, and much more.
This is a fascinating story, one that helps us understand some of the complex issues that began in the sixties and are still with us today.  This kind of grassroots history is important to document as it can give us all a chance to better comprehend the always diverse and sometimes simply amazing culture in which we live.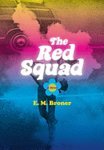 978-0307-37791-3 – Hardcover – Pantheon – $24.00 (also available as an e-book; a paperback edition will be out in July 2010 – 978-0307-45584-0 – $15.00)
This is a sometimes hilarious, always engaging, warm and sexy novel about a group of midwestern academics from the sixties, told from the vantage point of Anka Pappas, who, forty years after this fraught period in her life, finds out the entire group was under surveillance by the federal, state and local governments.  The story weaves together past and present, as Anka reconnects with her friends and associates – much drama, emotion, and memory unfolds, demonstrating that the past is not at all a dead or forgotten issue.  It's a complicated story that Ms. Broner tells quite skillfully, keeping alot of balls in the air (it does help to have a cast of characters in the front of the book to which the reader can refer, as there is alot of perspective changing going on, sometimes at very high speed).
Broner knows that the political engagement of the sixties and early seventies can not be seen as an isolated period.  It is deeply connected to our present.  And through this book, she shows us that the issues that engaged the young activists of that earlier period are still with us today.  The power relationships in our society ultimately have not been changed; there is much work to be done, and much more engaged life to be lived.
There's no preaching here, this is a book written by a smart, accomplished writer, who knows how to make a story work, and who clearly had a great time writing this book.  Talking to Esther Broner about the book was alot of fun for me.  In this interview, she talks about this book and how it relates to her own life.  We talk about politics, the nature of fiction and nonfiction, memoir and story, reality and imagination, appearance and reality, and of course the connection between the activism of the 1960's and how it relates to us today.
This is an enjoyable, funny book that carries a powerful political and emotional punch, written by a skilled and experienced author whose work deserves a wide audience.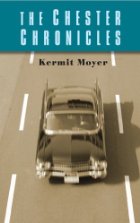 978-1579621940 – Hardcover – Permanent Press – $28.00
What a pleasure it was to discover this writer.  The Chester Chronicles is a collection of interlocking stories that serve to create what is essentially a coming-of-age novel.  We are introduced to Chet Patterson as a pre-adolescent and stay with him as he grows unto early manhood.  He is the son of a military man, so at the heart of the book is the peripatetic journey of a budding intellectual, who often does not fit in with the crowd and is always in search of both his internal and his social identity. There are lots of adventures along the way, many having to do with girls and sex, boys and drinking.
There are certainly elements here that will be most familiar to people of a certain age, who lived through the '50s and '60s, especially the defining moments of those times.  But as with any good book, the character and his story transcend the specifics of the place and time in which the book is set.   The point is, after all, for us to see him as a person on a journey, and to understand where he has been, and perhaps also, therefore, to understand who he will become.  As the author says of himself and of his character, he is "plagued with Oedipal anxieties and existential doubt, yet nonetheless convinced of his heroic destiny."  There are several moment in the book that can make the reader laugh out loud, and there are others where it is equally impossible not to deeply feel his pain.  I'd say that's a pretty good accomplishment for any writer.
In my interview with Kermit Moyer, we talked about some of the autobiographical elements of the book, some of the stories which stood out for me as a reader, as well as some of the characters in the book that affected me the most.  We talked quite a bit about autobiographical fiction and how this book fits into the tradition of fictionalized autobiography and works transformationally both for the author and the reader.  Moyer provides an interesting explanation of his writing which I hope will help introduce new readers to his fine writing.