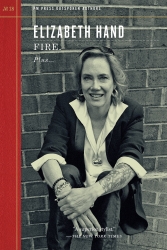 Fire (Outspoken Authors Series) – Elizabeth Hand – PM Press – paperback – 978-1-629632-34-6 – 128 pages – paperback – $12.98 (ebook version available at $9.99)
Over the years, I had heard of Elizabeth Hand, and knew she was a writer to be reckoned with, but I had never read her science fiction and mystery novels or stories. She was just not on my radar. Now, having read this fantastic short collection of some of her fiction and nonfiction, I have belatedly begun to understand the scope of her work and enjoyed the opportunity to experience her powerful writing.
Fire is a short book that packs a big punch. Maybe it is the ideal introduction to Hand's work, and maybe that was PM Press' intention in publishing it. The title story was written especially for this book. It is a powerful post-apocalyptic short story set in a world – our own – approaching global conflagration.
In a useful essay, "The Woman Men Couldn't See," Hand examines the work and life of Alice Sheldon, who wrote some stunning science fiction novels under the pseudonym "James Tiptree, Jr." in order to conceal identity from both readers and her bosses at the CIA. In another nonfiction contribution called "Beyond Belief," Hand talks about how she went from being a troubled teenager to a serious writer. Other pieces include some of her short fiction, a bibliography of her writing, and PM's own interview with the author (which I tried to not replicate in my own conversation with Elizabeth).
After seeing Patti Smith perform, Hand became involved in the nascent punk scenes in DC and New York. She worked at the Smithsonian's National Air and Space Museum in Washington, D.C. Hand is the author of a number of novels and three collections of stories and her work has been recognized by the Nebula, World Fantasy, Mythopoeic, Tiptree, and International Horror Guild Awards. Her novels have been chosen as notable books by both the New York Times and the Washington Post. Hand is a regular contributor to the Washington Post Book World and the Magazine of Fantasy and Science Fiction, and lives with her family on the coast of Maine.
Talking to Elizabeth Hand was great fun for me. She is as good a conversationalist as she is a writer, and has alot to say that I think listeners will find interesting.  I hope this interview with Elizabeth Hand will be a useful and meaningful contribution to our literary landscape. Now that I have become familiar with her work I intend to add Elizabeth Hand's fiction to my ever expanding list of "must-read" books. Thanks to PM Press for introducing me to this wonderful writer's work.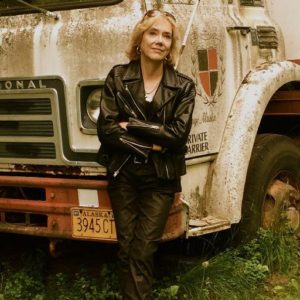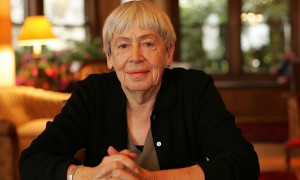 Ursula Le Guin has had a long and wonderful career as a writer. Her extraordinary work has influenced many other writers, particularly in science fiction, for which she is probably best known, but Ursula has also written extensively about the art and craft of writing, as well as children's books, and books for young adults. She is also a poet of some note, with four poetry collections published. Altogether she has had published almost fifty books and more than a hundred short stories.
Ursula was born and raised in Berkeley, California, where her parents were the anthropologist Alfred Kroeber and the writer Theodora Kroeber, author of the very famous book, Ishi. She went to Radcliffe College and did graduate work at Columbia University. Ursula married Charles A. Le Guin, a historian, in 1953; they have lived in Portland, Oregon since 1958.
Le Guin's best known fantasy works, the six Books of Earthsea, have sold millions of copies in America and England. Her first major work of science fiction was The Left Hand of Darkness, whose radical investigation of gender roles and literary complexity have made the book a classic and a must read work of literature. Among her books for children, the Catwings series has become extremely popular. She also published a translation of Lao Tzu's Tao Te Ching, after forty years of working on it and practicing Taoist principles in her life.
Three of Le Guin's books have been finalists for the American Book Award and the Pulitzer Prize, and among her honors are a National Book Award, five Hugo Awards, five Nebula Awards, SFWA's Grand Master, the PEN/Malamud Award, and in 2014 she was awarded the National Book Foundation Medal for Distinguished Contribution to American Letters.
While Le Guin is no longer writing fiction, she continues to write poetry, as she has done virtually her entire life. With the appearance of this new collection of poems from 2010-2014, Late in the Day, published by the excellent PM Press, I had the opportunity to speak with her about her writing and her recent writing. In these poems she explores a variety of poetic forms, all of which she easily masters. The poems are most often about relationships, connecting to the natural world, to myth, story, and of course, other humans, always with a careful eye and a deft understanding of the complexity of all things.
And the Afterword on poetic form and free verse is itself a small masterpiece of explication and joy. Ursula Le Guin is truly one of the great writers of our time. It is my great honor to have had the chance to speak with her here for Writerscast. If you are not aware of Ms. Le Guin's work as a poet, this new collection of sharp and compassionate compressed expression is definitely worth your time to read. We talked about many subjects, including writing, her career, Oregon, the recent occupation at Malheur, a place with which she is very familiar, and of course the poems in this book, one of which she was kind enough to read aloud for us.
There is an excellent interview transcription with Ursula by Choire Sicha in Interview Magazine; the author's own website is a rich source of material by and about her great body of work.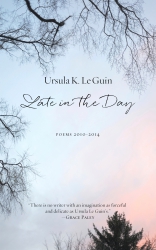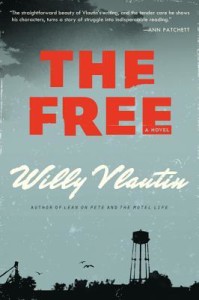 The Free (a novel) – 978-0062276742 – Harper Perennial – paperback – $14.99 (ebook versions available at lower prices)
Somewhat surprisingly, since I try to pay attention to music and songwriters who write fiction, I had not heard of Willy Vlautin before receiving a copy of The Free to read. I'm really glad to have discovered his work. Vlautin is one of a number of contemporary songwriters and musicians who have taken to writing short stories and novels. He's the founder and writes songs for the Portland, OR based alt-country band Richmond Fontaine. And he writes songs and plays with another interesting band called The Delines. His songs tend toward storytelling, so it is no surprise he is also interested in long form fiction.
His four novels have gained an incredible amount of praise from a wide variety of sources. He writes really well, has a great ear for dialogue and tells terrific stories. Judging from The Free, which focuses on Iraq veteran Leroy Kervin, who came back from the war with a traumatic brain injury. He is unable to find a way to make a new life, and tries to commit suicide, but ends up in a coma – and much of the novel's story takes place in an alternate reality story that goes on in his coma state.
There are other important characters whose lives are connected to Leroy; Freddie McCall, a hard working man who can't make ends meet, and is trying to put his family back together, taking big chances to make things work under challenging circumstances.  There is also the wonderful Pauline Hawkins, a nurse at the local hospital, who takes care of almost everyone in her life, including her very challenging father, And there is a young girl who connects with Leroy in some interesting ways as well.
The Free is an intriguing mix. It's realistic, yet much of the book takes place in a fever state. Vlautin loves the hard working characters who inhabit the lower middle class of Washington State and Oregon, but the narrative arc of the story is entwined with a mysterious underground terrorist organization (called The Free) inside of Leroy's unreachable mind. Vlautin also has a clear view of the politics and economic realities that shape their lives and their struggles to live in our post modern capitalistic world, so his stories are heartfelt and empathetic.
This is a terrific book, with great narrative drive. Vlautin knows how to weave a compelling story with characters that are fully drawn and captivating. Since reading this book, I've made a point to listen to a lot of his music as well, and am now a big fan. His other three novels are also on my list of books to read when time allows.  And Vlautin has a lot to say, listeners to this podcast will find out. He thinks and talks about contemporary life in America, and so many of the people in it who are struggling just to find a way to live. Willy is a troubadour and a soulful, skillful writer who deserves to be widely read. I for one am ready to hear a lot more from him.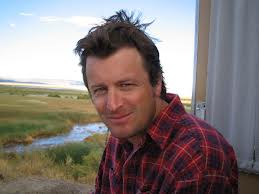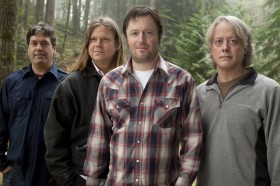 Alert: we had a good time talking, so this discussion runs slightly longer than usual Writerscast podcasts, almost 35 minutes. Enjoy!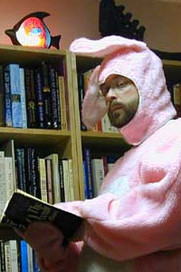 In this ongoing series of interviews, called Publishing Talks, I have been talking to book industry professionals and other smart people about the future of publishing, books, and culture.  This is a period of disruption and change for all media businesses.  We must wonder now, how will publishing evolve as our culture is affected by technology, climate change, population density, and the ebb and flow of civilization and  economics?
I believe that these Publishing Talks conversations can help us understand the outlines of what is happening in the publishing industry, and how we might ourselves interact with and influence the future of publishing as it unfolds.
These interviews give people in and around the book business a chance to talk openly and broadly about ideas and concerns that are often only talked about "around the water cooler," at industry conventions and events, and in emails between friends.  These conversations give people inside and outside the book industry a chance to hear first hand some of the most interesting and challenging thoughts, ideas and concepts being discussed by active participants in the book business.
It's likely that most listeners of this podcast series are aware of the innovative storytelling project called The Mongoliad.  This project, a "transmedia" collaboration of several science fiction and fantasy writers, along with their readers, and others, is one of the more far-reaching experiments in digitally enabled fiction.  There are many interesting practical elements to this project, including quality control, story and character continuity, and other issues of control.  And there are economic questions as well.
There are all sorts of bigger issues in play here as well, including the notion of author, ownership of ideas and control issues in a collaborative crowdsourcing environment, and the nature of writer and reader in a community setting.  Hopefully these issues will continue to be explored and discussed in many other venues.
Mark Teppo is the Chief Creative Officer for Subatai Corporation, which is the operator of The Mongoliad project.  Mark plots and fabricates alternate versions of historical eras for this project and others.   He is also the author of the urban fantasy series The Codex of Souls (Night Shade Books) and lives in Seattle.  His other projects include: Darkline: An on-going research and commentary site dealing with esoterica and the occult and Psychobabel, a pair of non-linear texts—The Potemkin Mosaic and The Psychobabel Folio—the Psychobabel project explores the landscape of dream, the labyrinth of linguistics, and the deconstruction of mythology.
Just after I interviewed Mark for Writerscast, Amazon and Subatai announced that Amazon will be publishing the books related to The Mongoliad.  I asked Mark to comment here to provide some additional context for our discussion.    Here is what he said:

Regarding the deal with Amazon's new SF/F imprint, we're thrilled that they want to bring The Mongoliad to a larger audience.  One of the
things that we've always said is that, for many of us, a book doesn't really exist until you can crack it open and bury your nose in its pages.  I grew up with books, and still have a house full of them. Rooms seem strangely naked if they don't have books in them.  Digital technology is coming to books, and e-readers are definitely going to change the market, but they don't make physical books any less a critical part of our being.  To that end, partnering with 47North (Amazon's new S/F imprint) to be able to produce The Mongoliad as a physical book is simply part of what we always wanted to accomplish.
On a more practical side, the e-reading market is still in its infancy.  Those of us who spend all day on the Internet easily forget that a significant part of the reading audience prefers physical texts.  We'd be remiss in our efforts to entertain everyone if we didn't make every effort possible to let them enjoy our stories as well. Amazon's entry into the SF/F publishing space will allow us to put the entirety of the Mongoliad on the shelves in bookstores by the end of 2012, which–in publishing terms–is almost overnight.
I think you will find this discussion about The Mongoliad well worthwhile.  It is a really interesting project being done by a very smart and accomplished group of people.  I've enjoyed reading it as the series has evolved, and recommend it to anyone interested in historical fiction and visionary writing or who might be looking for inspiration to develop other innovative models for digital storytelling.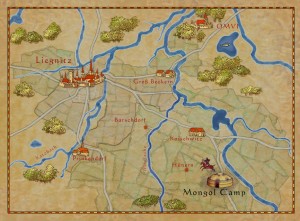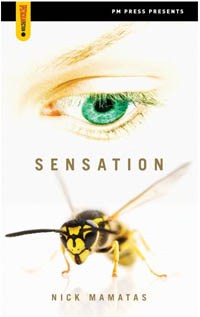 978-1604863543 – PM Press – paperback – $14.95 (e-book editions available)
"When Julia Hernandez leaves her husband, shoots a real estate developer, and then vanishes without a trace, she slips out of the world she knew and into the Simulacrum—a place where human history is both guided and thwarted by the conflict between a species of anarchist wasps and a collective of hyperintelligent spiders. When Julia's ex-husband Raymond spots her in a grocery store he doesn't usually patronize, he's soon drawn into an underworld of radical political gestures where Julia is the new media sensation of both this world and the Simulacrum."
Nick Mamatas is an incredibly inventive writer.  Sensation combines comedy, inter-species communication, fantastic imagination, social and political critique into a fast moving, tightly plotted and very unusual storyline.  By combining a science fiction bent with a hyper-real portrayal of modern digitally connected culture, Mamatas is able to play with all the elements of modern everyday life, so we see things differently, perhaps even more clearly.
In some ways like The Matrix, there is an invisible world around and behind our own.  Fittingly, in Sensation, that world is essentially woven by a species of spiders that has created an very special relationship with the human world, one that is far from predictable and complicated in its own right.  These spiders care about humans, protect them, and use them for their own purposes in an ongoing war with a parasitic species of wasps.  On this unlikely and unusual premise, Mamatas has built a fantastic story.
I enjoyed reading this book on a number of levels, not the least of which for the author's simultaneously dark, comedic and critical approach to our modern digital, paranoid, corporatized and controlled society.  I do like it when a novelist can successfully include political critique in a work of fiction.  Mamatas is an accomplished writer with a dystopian outlook I enjoy.  And similarly I enjoyed our conversation about this book and the author's approach to writing.  I think you will appreciate his approach to talking about his work.
"Nick Mamatas continues his reign as the sharpest, funniest, most insightful and political purveyor of post-pulp pleasures going. He is the People's Commissar of Awesome." — China Mieville, award-winning author of Kraken and The City and the City
Nick's website is well worth a visit as well as his online journal (Nihilistic Kid).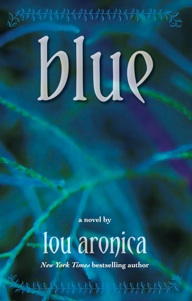 978-1936558001  – paperback – The Fiction Studio –  $16.95 (e-book versions available $7.99)
Lou Aronica's Blue is an unusual novel, combining elements of science fiction, fantasy, romance and serious fiction, to create a moving story that focuses on the relationship between a daughter and her father in a terrifically moving and affecting way.  Lou is an experienced and skillful writer who deftly manages to tell a story that is full of sadness and emotion and manages to avoid the deeply sentimental that might otherwise overtake the reader.  Which is not to say it is not a story that will affect the reader – and some may find it difficult going, to say the least.
Reviewers and interviewers must always be careful in describing any novel's storyline, to avoid ruining the book for prospective readers.  For those who don't want to know too much, let's just say that Blue takes on family relationships in the face of grave illness in a beautifully imagined way.  There is plenty of sadness in this novel, but Aronica succeeds in the true storyteller's art, the transformation within a story to something greater than the experience itself.
The book is set in a contemporary suburban Connecticut much like the one the author actually lives in, so the characters and settings are all familiar and well told.  At the heart of the story is the relationship between Chris Astor and his fourteen-year-old daughter, Becky, and her mother, from whom Chris is now divorced.   Facing the greatest challenge of their lives, they must all learn to trust each other, and ultimately to believe in imagination and its transformational power, in order to come to terms with what is happening to them.
Blue is a remarkable and uplifting novel.  I think Lou Aronica has succeeded in his goal for this book (from his website): "I wanted to write a novel that conveyed my feelings about the incomparable value of imagination and hope. Blue puts its characters through the wringer, but it is at its heart an extremely optimistic novel."
Full disclosure: I am happy to say that Lou is someone whose friendship I value.  I do want to say, also, that even if I just like a book and don't love it, I'm unlikely to want to write about it and certainly won't want to talk about it with the author.  I feel my responsibility as an interviewer requires that I really get into a book in order to be able to ask meaningful questions about it and talk about it intelligently.  I don't love every book I read, but I truly do deeply enjoy and admire every book I write about here and talk about with their authors.  For me, there is no question that Blue is a terrific book and my conversation with Lou reflects that assessment.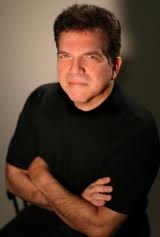 This is a book I am happy to recommend to readers, and I think it will be especially moving to anyone who is the parent of children of any age.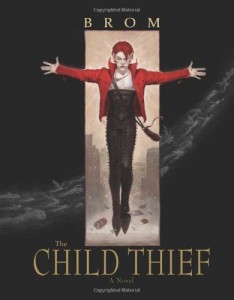 978-0061671340 – paperback – Harper Voyager – $19.99 (ebook editions available at $9.99)
The Child Thief by well known illustrator and writer Brom is an absolutely stunning book.   It is the Peter Pan story retold in a brilliantly imagined fashion that is completely captivating.  So, yes, I did love reading this book.  It is immersive, scary, and dark, but it is also wildly creative, and mashes up some of our most powerful mythological story lines to create its own narrative drive and a world inside, aside, and connected to our own that is fantastic (literally) and wonderfully psychological, and even political.
I really do not want to tell too much about the world that Brom has created, its characters or the story line as it is so much fun to discover it on one's own.  The genesis for the story was Brom's discovery of a line in James Barrie's original Peter Pan he found frightening but crucial, where Barrie mentions that Peter Pan would "thin out" the Lost Boys when the island population got too big.  This single statement sheds a very dark light on the entire construct of the mythology of Neverland.  And as he says about the character of Peter Pan himself, who kidnaps children and kills pirates (among others) – he is not really such a nice character as we imagine him now: "And more chilling is Peter's ability to do all these things—the kidnapping, the murder—all without a trace of conscience: "I forget them after I kill them," he (Peter) replied carelessly."
In The Child Thief, Peter is indeed a boy who will never grow up, but his existence is oh so much more complicated than the movie and stage versions we know.  Peter travels to modern day New York City to find new members for his tribe, who fight real battles in a Neverland that is now a part of Avalon and includes a great deal of real danger – even just to get there requires a frightening and challenging journey (a true rite of passage for the lost adolescents Peter has convinced to join him).
Brom's Avalon is going through a very difficult time and there are many painful moments in this book.  Death and suffering are everywhere here – this is not a book for the faint of heart or those looking for escapist fiction.  By conjoining the world of Avalon to our own, and especially to the painful and bloody history of the conquering of the North American continent by European soldiers and settlers, the author has brought us face to face with the darkest elements of the modern industrial society to which we have evolved.  Even at the end he avoids the easy and satisfying resolution of his story that many readers may be seeking.  It's not entirely a dark ending, but neither is it thoroughly uplifting.  Personally, I loved the ambiguity throughout the book.
Brom is indeed a terrific artist – there is a section of his beautiful, evocative and sometimes chilling illustrations of all the characters in the middle of the book that is truly compelling.  You can see more of his work at his website.
It was a pleasure to have a chance to speak with Brom about his work and specifically about this book.  It's so richly imagined and has so many layers, it's easy to talk about.  Brom is a wonderful story teller with a great deal to say.  This is a compelling book for anyone who loves to get lost in a fully imagined alternate universe – and this one happens to be very familiar and therefore powerful, as it shatters all of our expectations so beautifully.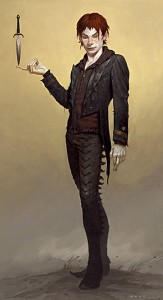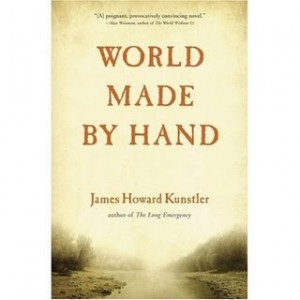 World Made by Hand – 978-0802144010 – paperback – Grove Press – $14.95 (e-book edition available)
The Witch of Hebron: a World Made by Hand novel –  978-0802119612 – hardcover – Atlantic Monthly Press – $24.00 (e-book edition available)
This is an unusual podcast for me as it covers two books, World Made by Hand and the next in what looks to be at least a trilogy for author Kunstler, The Witch of Hebron.  I had heard of, but never read any of Jim Kunstler's books before these two, which I read much the way I read science fiction and fantasy novels when I was young, voraciously, entering and imaginatively inhabiting the world the author has created, joyfully, and always wanting more.
These two books are set in a fictional town in a real region of upstate New York, near the Hudson River, several hours north of Albany, in a period that Kunstler has dubbed The Long Emergency. That is the title of his most recent and best-selling work of nonfiction, a book I subsequently read and now believe is one of the most important books of our time.
In The Long Emergency, Kunstler describes why our current civilization is inevitably going to collapse.  This is by no means a joyful prediction, but as his novels illustrate, the world ahead as we might imagine it, is not completely grim or devoid of joy and earthly human pleasure either.  It is a post-fossil fuel world, and therefore much, much larger – humans do not travel thousands of miles in a day any longer.  Governments have, for the most part, collapsed along with the great powerful corporations that have come to dominate our landscape.  There is effectively no interstate commerce.  Agriculture based on human and animal power is the dominant feature of daily life for most people.
There is a rise in human suffering, but a massive decline in human population, and during the period in which these novels are set, relatively soon after the collapse of modern civilization, there is a great deal of rediscovery of the tools and methods on which human life was built over the many centuries preceding the 21st.  There are still many who remember how things were, and their beings are marked by what they knew, and lost, and now, as they are relearning how to live, by rediscovery of a different set of values.  The younger generations know nothing directly of the world we now take for granted.  Their lives have always been slower than ours, more physically challenging, and much more about adaptation to one's direct physical environment.   In addition to the daily necessities, it is personal relationships, family, community and local culture that this world revolves around.  It is a world made by hand, and sometimes much rougher and more painful for being so, but there is a palpable sense of redemption and concern for what is good and right that underlies the world that Kunstler has imagined, that gives meaning to the struggles his characters must face throughout these two books.
Kunstler is a terrific writer and storyteller. These are fully imagined characters living in a plausible future.  I can't wait to read the next book in the series, and since it won't be published for some time, I have been reading Kunstler's older novels (most of which are sadly, out of print).  When we talked, I had not read The Long Emergency, so our conversation is focused solely on the two novels which followed it.  I'd recommend to anyone who has not read these books to start with the fiction as I did, and then go back to the nonfiction.  It's important for us to have an understanding of where we are headed, and I think it helps us to face the difficulties ahead if we can imagine ourselves into a better place, just as Jim Kunstler has done with A World Made by Hand and The Witch of Hebron.
Do visit Jim's website, which continuously presents valuable information about where we are and what we can do about it.  Make sure you take a side trip to the mini-site for these novels, which is a beautifully put together experience in and of itself.  A great author biography here. We had a fantastic wide-ranging conversation about the novels, the world they are set in, and how these characters and their stories illustrate the future Kunstler has so beautifully imagined and portrayed.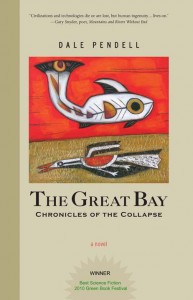 978-1556438950 – North Atlantic Books – Hardcover – $21.95
This is an amazing novel.  Consider it a work of "ecological science fiction" as some have called it.  I found it captivating, terrifying, incredibly emotive and reading it becomes almost a spiritual exercise.  Pendell posits a worldwide collapse of population from a biological war gone amok.  More than 95% of humanity disappears, almost overnight.  He actually does not spend much time on this part of the story, horrific as it is, because that catastrophe is really just the lead in for the much bigger story of what happens next.
Aside from the critical principle of understanding, that modern human society will simply collapse, that going back to prior technologies becomes impossible because people no longer have the knowledge or skills, to live the way our ancestors did, and critically, cannot relearn them overnight in the face of societal collapse, the central tenet of this novel is that climate change will have been unleashed by what modern society *has already done* to the natural world.  The computer models of planetary climate change are simply not able to fully contain and predict the massiveness of what is about to happen to the planet and the natural world that inhabits it.
The novel is essentially a brilliant imagining of what might or could be the future of the planet over the next hundreds, thousands of years, based on the supposition that humans have already begun this process of change.  It's a rich set of interlocking stories, mostly focused on the area that is known today as California, a bio-geographic landscape that author Pendell knows well, and imagines changing in profound and sometimes painful ways for the reader of his story.
This is a very unusual novel – really the main character is the planet and there are no traditional heroic human characters at its center.  While we might search for and find labels for it ("dystopian" or "utopian," "science fiction" or even "parable"), I'd rather think of it as a kind of vision-telling, a myth in the making, that seeks to change the way we think about ourselves.  Indeed, there is a great deal of suffering and difficulty in the book, and at the same time, a powerful sense of continuity, what truly sustains.   As the great poet Gary Snyder (who is a fictionalized character in the book, as it happens), says about the novel: "Civilizations and technologies die or are lost, but human ingenuity–families, tribes, and villages, the musicians, shamans, philosophers, and people of power–live on."  I'd add that not only does human ingenuity live on, so does Gaia, our planet home, adjusting and re-adjusting its inner and outer being, regardless of which or how many humans may be hanging on for dear life.
In my conversation with Dale, we talked about his background as a writer, poet, biologist, and how this brilliant vision of a book came into being.  It's an interview and a book I'd recommend to all my friends and colleagues – it's impossible to read and not do alot of thinking about the future, as well as what we need to do about it – right now.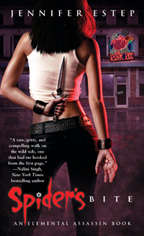 978-1439147979 – Mass Market Paperback – Pocket Books – $7.99
Jennifer Estep has written three books before this one, in an edgy paranormal romance series she called Bigtime.  Spider's Bite kicks off a new series, this one she calls urban fantasy, and I think the description is apt.  It's gritty, violent, tough, but full of love and a kind of self-defined punk-inspired love that has a depth and strength that is really admirable.
I know the book business likes to categorize books, sometimes quite narrowly, and there are good reasons for that.  So this book falls into a category that Publishers Weekly calls "urban fantasy."   While I am not quite sure I know what that means, this novel is certainly a full on fantasy novel set in a city, so I guess that label fits in a literal way.  But all labels and categories aside, author Estep has fashioned a terrific set of characters, in particular our hero, Gin.  The first line of the book makes clear what we readers are getting into: "My name is Gin, and I kill people."  And she does, she is an assassin after all.
I was very impressed with Estep's writing and she has fashioned a terrific story line.  Some of the characters run to type, but they fit the story so well, we don't mind.  The author has set her imagination loose on the southeastern city in which the story takes place, maybe in our future, or maybe in an alternate universe, it's wild and never dull.  I'm looking forward to reading the sequels too.
Jennifer and I had a fun interview talking about this book, how she started as a writer and where her ideas come from.  She's a dedicated reader turned writer, and her love for books, ideas and writing shines through her work and her words.
See an excerpt from the book at chptr1.com.  Visit Jennifer's well put together site to learn more about her and her books.