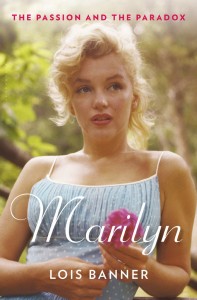 978-1608195312 – Bloomsbury USA – Hardcover – $30.00 (ebook editions available, prices vary)
Marilyn Monroe was one of the great icons of mid-century America.  I grew up while she was in her prime in the late fifties and the early sixties, and the power of her image and beauty was available even to me as a pre-pubescent youth.  Her cultural appeal was remarkable.  But the complexity of her persona was equally powerful, and certainly enabled her incredible charisma and appeal.
Her marriages to the equally iconic Joe DiMaggio and the brilliant playwright Arthur Miller, and rumors of her romantic liaisons to many other well known public figures added to the mythological elements of her story.  And her undeniable skill as a comic actress and amazing on screen sexuality were unmatched by any other actor of her time.  That she died relatively young, and in mysterious and controversial circumstances only added to the ongoing fascination with her life that continues a half century later.
Marilyn biographies (and exploitive tell-alls) abound.  But no biographer has done what feminist scholar Lois Banner has done in Marilyn: The Passion and the Paradox.  This is a complex and in-depth examination of a complex and challenging subject.  Through exhaustive research and access to previously unavailable sources, Banner tells the story of Marilyn's life in incredible (and never boring) detail, begins=ning at the outset of Marilyn's difficult life and through to her sad and tragic death at age 36.  We learn a tremendous amount about Marilyn, as a person, an actress, a thoughtful and well read intellectual, a star with a created narrative, a lover of men and of women, and in many ways a proto-feminist figure.
Reading this book, I found myself thinking about the distinctions in human nature that enables some of us to use personal challenges to grow and to create ourselves into powerful beings, while others simply suffer.  But most of all, the sheer loneliness and pain of being that beset Marilyn are overwhelming to contemplate.  Reading Banner's recounting of her final weeks and days is an incredibly painful experience.  And it was eye-opening for me to understand that the circumstances of her death are likely not as most of us have believed, a suicide.
This is really a powerful story, and one that I recommend to readers who may not have felt themselves interested in the details of Marilyn Monroe's life.  This is a serious biography about a serious and important life, and one that is well deserving of the powerful telling Banner has given to Marilyn.  You can learn more at the author's website.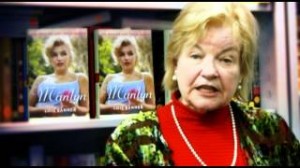 I really enjoyed talking to Ms. Banner and wished we had more time available to talk together about this book.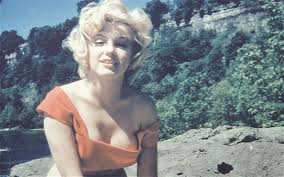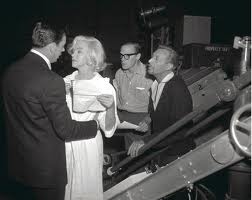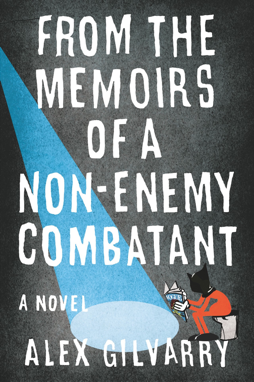 978-0670023196 – Viking – Hardcover – $26.95 (ebook and audio book versions available)
Brilliantly composed as a satire on a broad swatch of contemporary American life, Alex Gilvarry's From the Memoirs of a Non-Enemy Combatant will sneak up on you and whack you straight across the face.  Even if you see it coming.  I loved the writing, which is smart and slick, beautifully evocative, from a writer clearly in love with language and its many powers.  For a first novelist, Gilvarry displays considerable writing chops, on top of his comedic skills and ability to skewer so many elements of the popular culture we have so taken for granted.
This book is structured as the unreliable narration of its main character, Boyet (Boy) Hernandez, who is a Filipino fashion designer come to New York to make his way in the world.  The first two thirds of the book is his almost hapless story of the road to success (many wild and crazy people and events along the way), where we come to know and care about, but not necessarily love Boy, who is sometimes so self-involved and full of shit, even as he is talented and appealingly immature (I want to say "jejune" but he's not quite that bad).
But things turn dark, when Boy is arrested and sent to Guantanamo and both privately and publicly humiliated as a suspected terrorist.  This is where the author can turn his powerful satiric eye onto the political and cultural state of America at perhaps its worst.  There is nothing more frightening than to see a true innocent (naif is the right word here) caught in the web of the modern anti-terror police state.  While Boy is eventually freed, and as readers we are relieved, his life can never be the same – his glorious desire-fueled run into the heart of American pop culture has been destroyed, and he must become a new and immensely different person, and this is not necessarily for the better, in his case.
Ultimately, for this author, it feels as if there are two Americas, co-existing, but on different planes of existence.  Both are heightened realities, in which most of us seem to live without really understanding what they mean.  In many ways, this novel, with its humor, pathos, narrative power, and its ability to pinpoint cultural weaknesses and failures, can do more to help us understand the necessities of political and culture action than any of even the best nonfiction treatises that address the manifold issues of the early 21st century.
But don't worry about the politics, just read this book for the wonderful novel it is, and draw your own conclusions about what you want to do after you read it.  You might just want to listen to this interview then to hear more from Mr. Gilvarry about his book and how work as a writer (and editor – Alex is now the editor of the book review collaborative Tottenville Review, which I recommend you visit).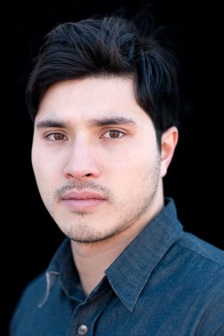 I had a wonderful time talking to this author and hope you will also enjoy the conversation.
Also, visit Alex Gilvarry's website for more information and news about this book and his work.