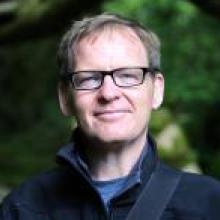 Publishing Talks began as a series of conversations with book industry professionals and others involved in media and technology about the future of publishing, books, and culture. I've talked with publishing industry leaders about how publishing has and will continue to evolve and now include conversations that go beyond the future of publishing. I've had conversations with editors and publishers who have been innovators and leaders in independent publishing in the past and present. This series of talks continues to explore the ebb and flow of writing, books, and publishing.
For the past several years, I've been talking to editors and publishers of independent presses about their work. Many of them have been literary publishers. But there are a number of really excellent independent presses that have achieved success in other subject areas. It usually requires being specialized and knowledgeable about a specialized field, and being integral to a specific community of enthusiasts and readers, to find and sustain success.
Octane Press is one such endeavor. This fine publisher focuses on cars, farm machines, motorsports and motorcycles. This may seem a relatively narrow niche of readers, but it is one that works well for this publisher. Founded by photographer, writer and editor Lee Klancher, Octane Press is an excellent example of how to successfully build a print-based publishing business in the modern era. The company has won an array of awards, and has grown steadily since it began. I am very pleased to have had the opportunity to talk to Lee about his work and the story of Octane Press, and I think listeners interested in contemporary publishing will find his story compelling and his experience valuable.
Lee Klancher has been publishing great stories for more than twenty years. As an editor and publisher, he has worked on some of the most-respected and best-selling books in transportation publishing. He is a prolific author and an excellent photographer, and has contributed content to more than 30 books, as well as dozens of national magazines including Men's Journal, Draft, and Motorcyclist.
Lee has taught writing and photography at the Minneapolis College of Art and Design. He is best-known for his photography of collectible farm tractors that appears in his books and calendars. Lee lives in Austin, Texas, where Octane Press is located.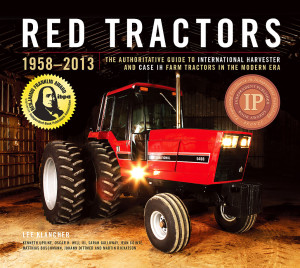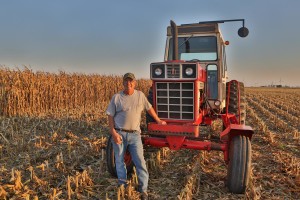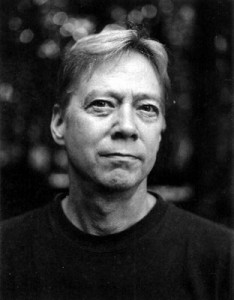 Publishing Talks began as a series of conversations with book industry professionals and others involved in media and technology about the future of publishing, books, and culture.  As we continue to experience disruption and change in all media businesses, I've been talking with some of the people involved in our industry about how they believe publishing might evolve as our culture is affected by technology and the ebb and flow of civilization and  economics.
I've now expanded the series to include conversations that go beyond the future of publishing.  I've talked with editors and publishers who have been innovators and leaders in independent publishing in the past and into the present, and will continue to explore the ebb and flow of writing, books, and publishing in all sorts of forms and formats, as change continues to be the one constant we can count on.
It's my hope that these conversations can help us understand the outlines of what is happening in publishing and writing, and how we might ourselves interact with and influence the future of publishing as it unfolds.  This new interview reflects my interest in the history of independent literary publishing, an area in which I have been active for a long time. And this particular conversation reflects some longstanding personal relationships as well.
Jargon Society, founded in 1951 by poet, essayist and photographer Jonathan Williams (1929-2008), was operated for many years by Jonathan alone, then with friends and associates, and later with his life partner, the poet Thomas Meyer. The long list of Jargon publications reflects the aesthetics, thinking, whimsy and artistic vision of Jonathan Williams, for whom the press was, along with his own writing and deep friendships, his life's work. Jonathan's commitment was singularly to find and present the unusual, mostly brilliant, sometimes quirky work of writers, artists and photographers those he believed in and found exalting, transformative, and sometimes just plain strange.
Over the course of a half century, beginning when he was a student at Black Mountain College in North Carolina studying with Charles Olson and other mid-century writers, artists and thinkers, Jargon published an incredible range of highly individualized creators, some now famous and fully accepted into the American canon. The list of books and broadsides and other works published by Jargon numbers 115 pieces, and wonderfully reflects the enthusiasms of Jonathan's life. Included are early works by Black Mountain identified writers like Charles Olson, Robert Duncan, Robert Creeley and Joel Oppenheimer,  then unknown but now well known writers like Denise Levertov, Kenneth Patchen, Michael McClure, Guy Davenport, Gilbert Sorrentino, Louis Zukofsky, Buckminister Fuller and Larry Eigner, and outliers like Douglas Woolf, Peyton Houston, Alfred Starr Hamilton and Bill Anthony. Still others must be accounted to Jonathan's indefatigable championing of the then virtually unknown writers whom he felt must be shared, including Lorine Niedecker and Mina Loy.
The photography books on the list represent JW's brilliant visual sensibilities, and include work by Doris Ulmann, Lyle Bonge, Ralph Eugene Meatyard, John Menapace and Elizabeth Matheson, among others, altogether a meaningful aesthetic contribution to photographic publishing. And so do the books on outsider art (which Jonathan was following long before the popular culture caught on).
In all cases, at all times, Jargon books were reflective of Jonathan Williams' extreme commitment to making beautiful books whose look and feel would always do justice to the writing, photography and art within.
Williams and Meyer, along with a diverse cast of supporters throughout the world, devoted an immense amount of time and energy raising money for the varied endeavors of the Jargon Society. Fundraising was, it seemed, almost as much work for the press' principals as creating great books. Asking people with money to support the kind of literature and art they might not themselves find compelling is not an easy thing to do. Making pleas for money year after year can be exhausting and it is rare today to find an arts organization whose founder maintains the role of chief fundraiser throughout its history.
Jonathan Williams and Tom Meyer have been hugely influential to my own work as a writer, editor, and publisher. For me they each exemplify the committed life of the artist.  Over the years I published two books of Jonathan's poems and will soon publish his third and final collection of essays. Over the years I often visited Jonathan and Tom in Highlands, North Carolina, and learned a tremendous amount from both of them, as well as developing deep and long lasting friendships with both. And for a number of years, Inland Book Company, the company I co-founded, was the primary distributor for Jargon, a great and sometimes sobering experience for all of us whose responsibility was to sell these quirky and decidedly noncommercial creations.
Jonathan Williams was always a prolific letter writer; correspondence with the ever witty Williams was a deep and abiding pleasure.
Jargon is an exemplar of what a modern literary press can be: individualistic in the extreme, with a compelling vision of the breadth of art and and our experience of its varied forms, expanding the horizons of all who have the opportunity to be touched by the works and their beautiful singularities.
Recently, in order to continue the legacy of the Jargon Society, Tom has gifted the press and its books to the Black Mountain College Museum and Art Center, where its work can continue in a new context.
I wish I had been working on this interview series long enough ago to have talked to Jonathan Williams with the recorder running. But it was my great pleasure to talk to Tom Meyer about Jargon Society, and of course Jonathan himself, with whom he partnered and worked for forty years. This is a one hour conversation packed with information, evoking the history of one of the great literary accomplishments of the twentieth century.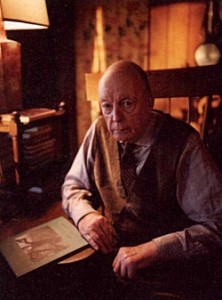 A Jargon Society bibliography checklist was published by the extraordinary and wonderful Jacket online magazine.
Appreciation of Jonathan and Jargon by Ron Silliman; an interview with Jonathan by Leverett T. Smith here; feature on JW in Jacket 38.
(Photos of Tom Meyer and Jonathan Williams by Reuben Cox)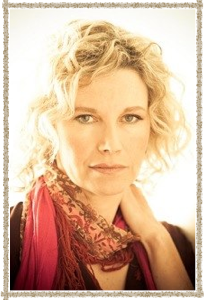 978-0312611576 – St. Martin's Press – Hardcover – $24.99 (also available as an e-book)
Writerscast is proud to present the third in a series of authors reading from their work, called AuthorsVoices.   I hope you will agree that hearing these works read aloud by the original authors adds to your experience of the writing.
I love getting a sense of the author's distinct sense of her or his own words. With writers touring in support of their books less frequently now, these podcasts should provide readers with an opportunity to hear some of our best contemporary authors reading from, and sometimes performing their own works.
Tatjana Soli's The Lotus Eaters is one of my favorite out of a pretty long list of some really great books I have read recently.  Her book tells the story of Helen, a photographer who goes to Vietnam early in the war to try to understand how her brother died.  She ends up staying for many reasons.  There are a couple of different love stories entwined around her, and Soli captures brilliantly the intensity of Southeast Asia at war, the various cultures involved, and some incredibly powerful and vivid characters.  Tom O'Brien, who wrote another great Vietnam novel, The Things They Carried, praised Tatjana's "spare, lucid prose" that "helps us to see and hear and feel the terrible human costs of that conflagration."  He's right about the book.  But there is also incredible beauty, and much love in this book.
Soli reads from the opening chapter of The Lotus Eaters in this terrific reading.  It's captivating.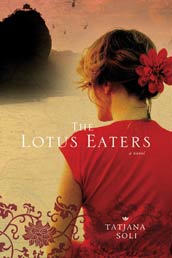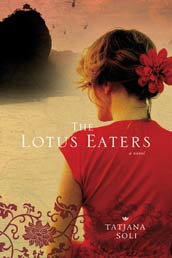 978-0312611576 – St. Martin's Press – Hardcover – $24.99 (also available as an e-book)
I know I am not alone having read both Tatjana Soli's The Lotus Eaters and Karl Marlantes' Matterhorn – they are unavoidably linked as both are set in Vietnam during the American war.  Of course they are incredibly different in outlook, approach and story, but reading them together is a wonderful experience.  As Writerscast listeners know, I loved Matterhorn – I do think it is the great novel of the Vietnam War that we have been waiting to experience for several decades.
At the same time, Tatjana's novel is simply remarkable.  She writes beautifully, inhabits her characters, their place and time, their suffering, challenges and transcendent moments.  As she told me in her interview, she fell in love with the Vietnam of that era from afar, and learned everything she could about it in order to be able to write this story.  Her main character is a young photographer, Helen, who comes to Vietnam early in the war, mainly because her brother died there, and she is drawn to the place where he lost his life, to figuratively solve the mystery of his death.  But that is just the beginning of her journey.  The war, the soldiers and other journalists, and the people of Vietnam overtake her.  She becomes deeply connected to this place and time.  Soli brilliantly portrays the landscape and the people of Vietnam, the suffering and horror of a seemingly endless war, and the way that war overtakes every element of human and natural life.
Helen falls in love with another photographer, Sam Darrow, a grizzled veteran who teaches her how to cope with war, survive, thrive, document, participate, suffer and love the danger and energy of men at war.  But the truest, and deepest story is her love for Linh, an exceptionally complicated Vietnamese former soldier, who has gone to work for the American news agency Helen works for.  At the end of the book, which thankfully avoids the cliched approach of much modern fiction, Helen and Linh journey out of Vietnam through Cambodia, an even more horrendous landscape of death and together find their way to safety, a harrowing journey that mirrors where they have traveled emotionally through the course of the novel.
A woman among men sees war more clearly than most, I think; in this book, that vision focuses and transforms the reader as well.  Tatjana Soli's story about writing this book and what it means to her is great to hear.  I think she is a terrific writer, worth reading, and well worth listening to as well.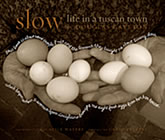 978-1-59962-072-5 – Hardcover – Welcome Books – $50.00
If you love beautiful books, Slow: Life in a Tuscan Town by Douglas Gayeton will be irresistible.  Gayeton is a film maker who ended up living in a small town in Tuscany that his wife (at that time) was from.  When she left him, he stayed.  He learned to speak Italian, and fell in love with the people, the place, and the pace of a community that was completely foreign to him and his American way of being.  As he told me in this interview, as a film maker, he is used to telling stories.  When he began to take photographs, thousands of them, the only way he could make sense of them was to create a narrative from them.
Which he did, by writing notes on the actual photographs, and also by layering multiple shots of the same scene over time.  The effect of the images and words here is mesmerizing.  And of course the representation of these people, their way of living, and the places they inhabit embody the stories Gayeton tells here.
This is both a personal narrative and one that – as great art must do – transcends and transforms the specific experiences portrayed.  Gayeton takes us on his journey to help us understand ourselves through an experience of others, just as he did.  I view these photographs and read the writing on them (notes, anecdotes, recipes, and many facts about Tuscany and Tuscan life), and find myself transported – beyond the "real" places he pictures to an almost spiritual state of being that is based in the imagination and soul of place.  "Slow" living is something all of us who are seeking meaning need to experience, Slow: Life in a Tuscan Town is a doorway that will help us enter that experience.  Welcome Books deserves a lot of credit for making this spectacular book.
DOUGLAS GAYETON is a filmmaker, photographer, and writer. His images are held in a number of influential museum and private collections around the world, and have been featured in numerous print and online media, such as Time Magazine. Since the early 90s he has created award-winning work at the boundaries of traditional and converging media for AOL, MSN, MTV, Yahoo, Fox, Vivendi, Sony, Viacom, Sega, Intel, National Geographic, PBS, Warner Bros., Columbia, and Virgin Records. Recent projects include LOST IN ITALY, a 26 episode interstitial TV series Gayeton created, directed, and shot for Fine Living, and A SECOND LIFE ODYSSEY for HBO, the first documentary shot inside a virtual world.
Doug Gayeton is also a terrific interviewee, who tells his story particularly well.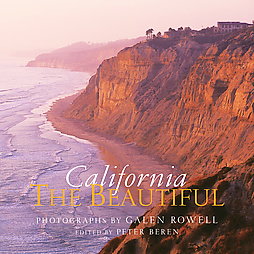 978-1599620749 – Hardcover – Welcome Books – $19.95
Galen Rowell was an incredible photographer, documenting and interpreting nature all over the world.  He was an accomplished mountain climber, so he was able to reach places that most other photographers could never go.  He died tragically and far too early in an airplane crash in 2002.  I've been familiar with his work through many books, calendars and exhibitions, but really did not know a great deal about him.  Peter Beren, who I have known through the book business, has authored and edited numerous books, including The Writer's Companion, Vintage San Francisco, and Hidden Napa Valley. He was the publisher of Sierra Club Books and founding publisher of VIA Books, and now lives and works independently in San Francisco.
California the Beautiful is both a photography book and a literary meditation on California as a place of transcendent beauty.  The geography of California has engendered some of the great nature writing of our time, and much of that work is featured here.  Peter talked at length about the genesis of this project, his work with Galen Rowell, the way Rowell worked and Peter also read some of the wonderful selections of writings that are included in this book.
California the Beautiful is both a portrait of the state's diverse natural beauty and, through the incredible voices of its writers, a testament to the ever-renewing spirit that it has come to embody. Aldous Huxley, British author turned Hollywood resident, described the California dream as "this great crystal of light, whose base is as large as Europe and whose height for all practical purposes, is infinite."
Among the other authors offering praise are Maya Angelou, Mary Austin, Ray Bradbury, Joan Didion, Gretel Ehrlich, Lawrence Ferlinghetti, M.F.K Fisher, Robertson Jeffers, Jack Kerouac, Clarence King, Jack London, Henry Miller, John Muir, William Saroyan, April Smith, John Steinbeck, Robert Louis Stevenson, Mark Twain, Nathanael West, and Walt Whitman.
This is a beautiful book that inspires an almost altered state in the reader, as the saturated colors move from eye to brain.  But the photos and the writing made me want to get in my car and drive straight west to see some of the places there that absolutely must be experience first hand by every American.
An excerpt of California the Beautiful is available at www.chptr1.com.