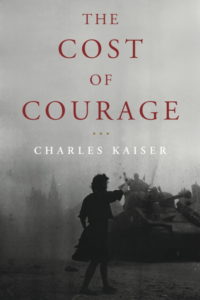 The Cost of Courage – Other Press – Hardcover – 288 pages – 9781590516140 – $26.95 (ebook versions available at lower prices)
I read this beautifully written book about one family's experience of World War II in France just before our recent election. At that time, I was not expecting to have to think about it in the context of our own political situation. Even without understanding that the incredible courage of his subjects may be instructive to us today, this book is about an incredible story of bravery and sacrifice. As of this moment, The Cost of Courage must be read in a new context.
All of us need to consider the lessons learned from the experience of everyday people in horrible circumstances like those of the French in occupied France. These were times of brutal repression and daily violence for individuals who constantly made momentous moral decisions with life and death consequences.
The Cost of Courage recounts the true story of the three youngest children of a bourgeois Catholic family, who worked heroically in the French Resistance during the Nazi occupation of France. Charles Kaiser was lucky enough to know this family from the time he was a small boy, because his uncle was billeted with them after the liberation of Paris by Allied forces.
In 1943, André Boulloche was working underground as General Charles de Gaulle's military representative in Paris, coordinating Resistance activities in northern France. Unfortunately, he was betrayed by one of his associates, arrested and taken prisoner by the Gestapo. His two younger sisters continued to fight against the Germans until Paris was freed in 1944. André Boulloche managed to survive his time in three concentration camps through sheer force of will.
The  elderly Boulloche parents and the oldest brother were also arrested when the Gestapo tried to capture the two sisters. Tragically, these three were on the last train the Germans ran from Paris to Germany before the Allies liberated the city, and they died soon after in Nazi concentration camps.
After the war, the Boulloches remained silent about their terrible wartime. Ultimately, Charles was able to convince the last surviving sister to finally tell her family's incredible story. The Boulloche story is moving and powerful, and we are fortunate it could be told to us by this fine and sensitive writer.
It was a true pleasure for me to be able have this opportunity to talk to Charles about his book and his experience of writing it. Charles and I were in high school together, but have had very little contact since then, and while I have followed his outstanding career as a journalist and author, we have not talked often over these many years. I am gratified to have read this book, and have been inspired by its story. I urge my listeners to read The Cost of Courage, as we are ourselves now live through times that will challenge our own willingness to pay the true cost of courage.
Charles Kaiser started writing for The New York Times while still an undergraduate at Columbia. He spent five years at the Times as a reporter, and after that was the press critic at Newsweek for two years. After writing about media and publishing for the Wall Street Journal, he wrote his first book, 1968 in America, published in 1988. His highly praised book, The Gay Metropolis was published in 1997.
His writing has appeared in New York, the New York Observer, Vanity Fair, the Washington Post, the Los Angeles Times and Manhattan,Inc. among many other publications.
Kaiser was a founder and former president of the New York chapter of the National Lesbian and Gay Journalists Association. He has taught journalism at Columbia and Princeton, where he was the Ferris Professor of Journalism. To learn more about his work, visit his website here.
"In this poignant personal tale, Kaiser explores the emotions and breaks through the silences that haunted an amazing family after their experiences in the French resistance to Nazi occupation. The result is a compelling and heart-wrenching book about courage, love, and the complex shadings of heroism."
—Walter Isaacson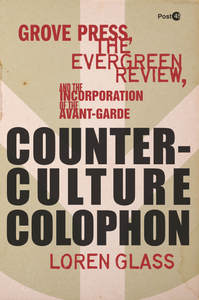 Counterculture Colophon: Grove Press, the Evergreen Review, and the Incorporation of the Avant-Garde (Post*45) – 978-0804784160 – Stanford University Press – Hardcover – $27.95 (ebook versions available at substantially lower prices)
This book has turned out to be one of the most influential on my recent thinking  about publishing and how it should work, proving that history can tell us a great deal about both the present and the future. Grove Press was immensely influential in changing American culture from the 1950s through the 1980s, and remains meaningful today, with its massive backlist representing the golden age of the literary avant-garde of that time. Its longtime owner and spiritual leader, Barney Rosset, has been an almost mythic hero to many who got into publishing because of what he accomplished with Evergreen Magazine and Grove Press.  How a publisher could become so powerfully influential makes for a terrific and inspiring story.
Grove's accomplishments and innovations are legion and well documented by Loren Glass in this book. While Counterculture Colophon is written as an academic history, and sometimes Glass falls prey to academic terminology that may put off the non-scholarly readers, I was happy to overlook the academic jargon and focus on the compelling story he tells of Grove and what it has meant for modern publishing.
This heroic and sometimes tragic saga reminds us of what it means to be a passionate and committed publisher. It's difficult for anyone alive today to believe that up until the 1960s it was illegal to publish and sell literary books that included sexually explicit content.  Battles were fought – and finally won at great expense –  by Grove Press against the US government and many local jurisdictions over DH Lawrence's Lady Chatterley's Lover, Henry Miller's Tropic of Cancer and William Burroughs' notorious Naked Lunch. These cases literally led to "the end of obscenity" and created the groundwork that has enabled modern literary publishing to flourish in our time.
Rosset and Grove, together with myriad editors and publishers in Paris, London, San Francisco, and New York, were at the heart of a revolution in publishing, both in content and in form that in many ways inspired and led directly to an equivalent revolution in the overall American culture, that reverberates today.  Grove was at the heart of political, cultural and literary ferment in North America, introducing new voices not only from here, but from around the world, to American readers. Rosset more or less invented the trade paperback, and was a leader in introducing trade books to be used as supplemental reading for college courses, of course hitting its stride at the very moment that the Baby Boom generation went to college. The magazine and press brought an emerging set of writers to an emerging generation of readers, inspiring and changing the way millions read and thought about writing, politics, theater and art. Grove Press was as much a cultural institution as it was a publisher.
And, importantly, what this book most strongly highlighted for me is the meaning and power of a publisher's brand. It is widely accepted that most publishers today have no identity with readers. Grove Press and its house literary journal, the Evergreen Review, were made into powerful and coherent brands that recognized the publisher as enabled it to introduce formerly unknown writers and artists to their audiences. Using graphics, typography and a consistently subversive publishing program, Grove was able to become a recognized brand for readers, the power of which, seemingly very few publishers have understood or been able to duplicate.
Counter Culture Colophon is a book I strongly recommend to anyone interested in contemporary literature and of course, publishing. Loren Glass was able to interview Rosset and many other principle players in the story of the press. And for many, it will be a truly inspiring tale.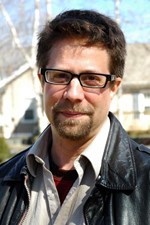 Loren Glass is a Professor of English at the University of Iowa. There is a really nice video of Glass speaking about Rosset and Grove at the Chicago Humanities Festival here. (55 minutes)