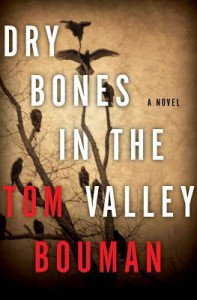 Dry Bones in the Valley – 978-0393243024 – Hardcover – W.W. Norton -$24.95 (ebook version available at lower prices)
This is a very fine mystery set in an unusual locale – rural Pennsylvania (fracking country). I don't usually read mysteries, but one of the pleasures of doing interviews with writers has been that I have been sent books by publishers that I would normally never have even looked at on my own. It's fun to pick up a book, to start reading a few pages and then to be thoroughly hooked. That happened for me with Tom Bouman's fine first novel. I really liked the portrayal of his main character, the local policeman, Henry Farrell. He's terrifically drawn and is a compelling, complicated, extremely human character.  And I liked the way Bouman worked his way slowly into the depths of the story. And I really loved the way he wrote about the people who live in this isolated rural county in Pennsylvania.
Bouman's interest in the outlaws and eccentrics who inhabit this world, his appreciation and even love for those who have kept to themselves, and to older forms of relationships among family and neighbors is palpable and powerful.
The book revolves around a body found in the woods and the search, naturally enough, for the killer. This novel is well worth spending some time as the story unravels. Great characters and fine writing make for a terrific read.
Author website here. Bowman used to work in publishing – he was an editor – and now lives in northeastern Pennsylvania with his family.  As of this writing, he is attending law school, so it may be a little while yet before he publishes his next book. And here is a terrific piece that Bouman wrote for Modern Farmer about rural crime fiction (that is a genre I did not know even existed!) I am hoping we'll see a new book from Tom Bouman before too much time passes.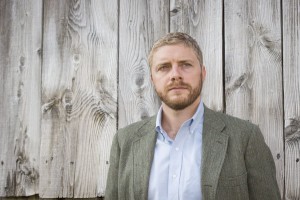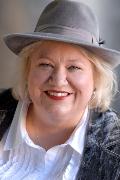 978-0312-60360-1 – Hardcover – Minotaur – $24.99 (also available as an e-book at $11.99)
Writerscast is proud to present the second in our series of authors reading from their work called AuthorsVoices.   I hope you will agree that hearing these works read aloud, especially by the original authors, will add greatly to the experience of the writing and the authors' distinct sense of their own words. With writers touring for books less frequently now, these podcasts should provide readers with an opportunity to hear some of our best contemporary authors reading  from, and sometimes performing their own works.
Kelli Stanley's City of Dragons is a great noir mystery novel with a great woman detective main character.  The novel is set in Stanley's meticulously recreated 1940's era San Francisco that she plainly deeply loves.  I read this book a few months ago, thought it was terrific, and interviewed Kelli (here).  For AuthorsVoices Kelli provides an introduction to the book and does a terrific reading of Chapter 1 of her novel in full.  Note to listeners: language in this piece does include some words not allowed on broadcast radio or television.