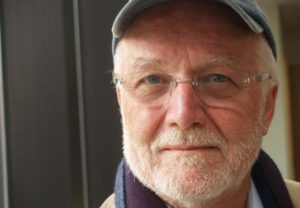 Publishing Talks began as a series of conversations with book industry professionals and others involved in media and technology, mostly talking about the future of publishing, books, and culture. As every media business continues to experience disruption and change, I've been talking with some of the people involved in our industry about how publishing might evolve as it is affected by technology and the larger context of culture and economics.
Over the past few years, the series has expanded  to include conversations on many other literary and publishing topics. I've talked with editors and publishers who have been innovators and leaders in independent publishing in the past and into the present, and will continue to explore the ebb and flow of writing, books, and publishing in all its forms and formats, to help document the breadth and depth of modern literary publishing.
Listeners will most likely know of Russell Banks for his powerfully written and evocative fiction. His novels include The Darling, The Sweet Hereafter, Cloudsplitter, Rule of the Bone, Affliction, Continental Drift, Searching for Survivors, Trailerpark, among others, as well as a collection of short stories, A Permanent Member of the Family.
The prolific Banks has written poems, stories, and essays that have appeared in The Boston Globe Magazine, Vanity Fair, The New York Times Book Review, Esquire, Harper's and other magazines and journals. His most recent book is the memoir entitled Voyager.
Banks has been widely honored, having won the Ingram Merrill Award, the John Dos Passos Award, the Literature Award from the American Academy of Arts and Letters. Continental Drift and Cloudsplitter were Pulitzer Prize finalists; Affliction, Cloudsplitter and Lost Memory of Skin were PEN/Faulkner Finalists. He is also the founder and president of Cities of Refuge North America.
I think Russell Banks is among the best writers we have. I've been moved and challenged by his writing for a very long time. But  the main reason I wanted to talk to Russell for this Publishing Talks series is that he was the co-editor of the important literary magazine and press, Lillabulero. With poet Bill Matthews, Russell started publishing Lillabulero when they were students at UNC in Chapel Hill in 1966. That magazine was an important part of the sixties generation of literary magazines and presses, and along with its many peers and competitors helped build a new literary culture that we are still experiencing today.
In those days, mimeographs and a new generation of small offset printing presses, along with inexpensive postal rates, enabled a low cost of entry for writers and editors to reach a wide audience all over the country and to create a new community of readers that were equally hungry for new work as much as the writers themselves sought audiences. Russell and Bill were at the center of much of the creative energy that was circulating around the country at that time, and Lillabulero quickly earned a reputation for quality writing from new writers.
Bill Matthews passed away far too young, and is missed by all those who knew him and his work; I hope this conversation will help bring him wider attention. And it was a great pleasure and honor for me to have this opportunity to speak with Russell about this period in his illustrious literary career.
Bill Matthews' son, Sebastian, interviewed Russell for the Fiction Writers Review a few years ago, and that interview is a valuable source as well, and the Paris Review interview with Banks is flat out terrific.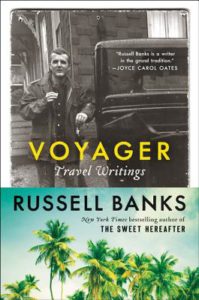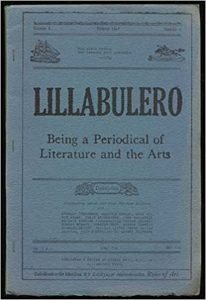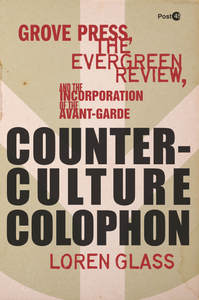 Counterculture Colophon: Grove Press, the Evergreen Review, and the Incorporation of the Avant-Garde (Post*45) – 978-0804784160 – Stanford University Press – Hardcover – $27.95 (ebook versions available at substantially lower prices)
This book has turned out to be one of the most influential on my recent thinking  about publishing and how it should work, proving that history can tell us a great deal about both the present and the future. Grove Press was immensely influential in changing American culture from the 1950s through the 1980s, and remains meaningful today, with its massive backlist representing the golden age of the literary avant-garde of that time. Its longtime owner and spiritual leader, Barney Rosset, has been an almost mythic hero to many who got into publishing because of what he accomplished with Evergreen Magazine and Grove Press.  How a publisher could become so powerfully influential makes for a terrific and inspiring story.
Grove's accomplishments and innovations are legion and well documented by Loren Glass in this book. While Counterculture Colophon is written as an academic history, and sometimes Glass falls prey to academic terminology that may put off the non-scholarly readers, I was happy to overlook the academic jargon and focus on the compelling story he tells of Grove and what it has meant for modern publishing.
This heroic and sometimes tragic saga reminds us of what it means to be a passionate and committed publisher. It's difficult for anyone alive today to believe that up until the 1960s it was illegal to publish and sell literary books that included sexually explicit content.  Battles were fought – and finally won at great expense –  by Grove Press against the US government and many local jurisdictions over DH Lawrence's Lady Chatterley's Lover, Henry Miller's Tropic of Cancer and William Burroughs' notorious Naked Lunch. These cases literally led to "the end of obscenity" and created the groundwork that has enabled modern literary publishing to flourish in our time.
Rosset and Grove, together with myriad editors and publishers in Paris, London, San Francisco, and New York, were at the heart of a revolution in publishing, both in content and in form that in many ways inspired and led directly to an equivalent revolution in the overall American culture, that reverberates today.  Grove was at the heart of political, cultural and literary ferment in North America, introducing new voices not only from here, but from around the world, to American readers. Rosset more or less invented the trade paperback, and was a leader in introducing trade books to be used as supplemental reading for college courses, of course hitting its stride at the very moment that the Baby Boom generation went to college. The magazine and press brought an emerging set of writers to an emerging generation of readers, inspiring and changing the way millions read and thought about writing, politics, theater and art. Grove Press was as much a cultural institution as it was a publisher.
And, importantly, what this book most strongly highlighted for me is the meaning and power of a publisher's brand. It is widely accepted that most publishers today have no identity with readers. Grove Press and its house literary journal, the Evergreen Review, were made into powerful and coherent brands that recognized the publisher as enabled it to introduce formerly unknown writers and artists to their audiences. Using graphics, typography and a consistently subversive publishing program, Grove was able to become a recognized brand for readers, the power of which, seemingly very few publishers have understood or been able to duplicate.
Counter Culture Colophon is a book I strongly recommend to anyone interested in contemporary literature and of course, publishing. Loren Glass was able to interview Rosset and many other principle players in the story of the press. And for many, it will be a truly inspiring tale.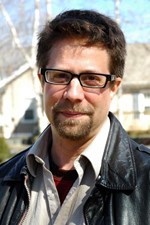 Loren Glass is a Professor of English at the University of Iowa. There is a really nice video of Glass speaking about Rosset and Grove at the Chicago Humanities Festival here. (55 minutes)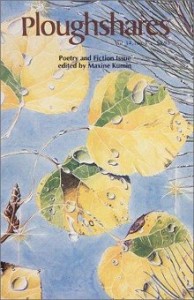 Publishing Talks began as a series of conversations with book industry professionals and other smart people about the future of publishing, books, and culture.  As we continue to experience disruption and change in all media businesses, I've been talking with some of the people involved in our industry about how they believe publishing might evolve as our culture is affected by technology, climate change, population density, and the ebb and flow of civilization and  economics.
Recently, the series has been expanding to include conversations about a wider range of subjects beyond my initial interest in the future of publishing.  I've talked with editors and publishers who have been innovators and leaders in independent publishing in the past and into the present, and will continue to explore the past, present and future of writing, books, and publishing in all sorts of forms and formats, as change continues to be the one constant we can count on.
It's my hope that these conversations can help us understand the outlines of what is happening in publishing and writing, and how we might ourselves interact with and influence the future of publishing as it unfolds.  This week's interview reflects my interest in comic art, illustrated story telling and new technology as a platform for expanding story telling in interesting and challenging ways.
Ploughshares is one of the great literary magazines of the last fifty years. Founded in 1971 in Boston by writer, teacher and scholar DeWitt Henry and writer and bar owner Peter O'Malley, it has gone on brilliantly from very humble beginnings to publish an extraordinary range of writing. Founded in a bar called the Plough and the Stars in Cambridge, Massachusetts, Ploughshares to give the young and upcoming writers of its time a voice and a platform, the magazine  has been a literal breeding ground for great writers of fiction, poetry and nonfiction as well.
One of its innovations was to invite writers to guest edit individual issues. The list of editors is pretty incredible, including Seamus Heaney, Derek Walcott, Rita Dove, James Alan McPherson, Philip Levine, Gerald Stern, Raymond Carver, Rosellen Brown, Maxine Kumin, Donald Hall, Marilyn Hacker, Mark Doty, Richard Ford, Sherman Alexie, and many others. Ploughshares editors have received almost every award given in American writing. Throughout its now celebrated history, Ploughshares has managed to maintain a high level of excellence in writing and has avoided being trapped by the narrowness of a particular school or narrow vision of what American writing can be. It has consistently nurtured new talent, and continues today to bring attention to new writers. And lately, Ploughshares has broadened the definition of what a literary magazine can be with an innovative series of ebooks called Ploughshares Solos.
Interviewing DeWitt Henry about the history of the magazine, bis work as editor and writer, and the current and future of Ploughshares was a great pleasure for me. Having been involved in literary publishing and distribution myself, I know how incredibly difficult it is to sustain both the artistic and structural vision in this kind of publishing. Ploughshares truly represents an extraordinary accomplishment for those who have worked on it, published in it, and of course read the magazine during the many years of its existence.
There's an excellent history of the magazine on it website. And you might want to visit DeWitt Henry's own website to learn more about him as well. He is am accomplished and interesting writer too. Alert to listeners, as this is part of an effort to document the oral history of literary publishing, this is a longer than usual podcast – but worth your time to listen.