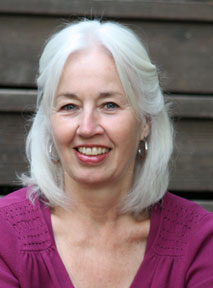 Publishing Talks began as a series of conversations with book industry professionals and others involved in media and technology about the future of publishing, books, and culture. As we continue to experience disruption and change in all media businesses, I've been talking with some of the people involved in our industry about how publishing might evolve as our culture is affected by technology and the larger context of civilization and economics.
I've now expanded the series to include conversations that go beyond the future of publishing. I've talked with editors and publishers who have been innovators and leaders in independent publishing in the past and into the present, and will continue to explore the ebb and flow of writing, books, and publishing in all sorts of forms and formats, as change continues to be the one constant we can count on.
It's my hope that these conversations can help us understand the outlines of what is happening in publishing and writing, and how we might ourselves interact with and influence the future of publishing as it unfolds.
Over the past few years, I've talked to several independent publishers in an effort to document the extraordinary period of the past 40 years, which has been a kind of golden age of innovation and creativity as publishing has literally been redefined. The list of great publishers established during this time in almost every category of publishing is amazing.
One of those presses that has had a special impact on my own work is North Atlantic Books, founded by Richard Grossinger and Lindy Hough as an outgrowth of their literary journal called Io, which they began together in 1965 when they were undergraduates at Amherst and Smith Colleges respectively. Richard and Lindy have been mentors, friends, and colleagues of mine for more than forty years, and their influence on my thinking about writing, ideas and books has been profound.
Since both Richard and Lindy are writers and editors with their own individual interests and styles, I thought it would make sense to interview each of them separately for this series of conversations. These two conversations can stand independently or together. They tell two versions of an amazing and almost mythologic story, which I hope listeners will find as compelling as it was for me when I spoke to them.
Io Magazine traveled with Lindy and Richard, moving to Michigan, Maine, Vermont and eventually California. Io is one of a number of influential literary magazines established in the sixties and seventies, publishing poets, film-makers and visual artists, many of whom were related to what has become known as the New American Poets, with influences ranging from Black Mountain College and the New York School to hermeticism and mystical spirituality. Io was singular in that it was most frequently a one-subject magazine, and this led eventually to the establishment of North Atlantic Books, which was incorporated in 1974 as a non-profit literary publisher in California.
North Atlantic Books has become one of the most successful and influential independent presses in America with a strong focus on spirituality and alternative health, while continuing its commitment to literary publishing.
Lindy graduated from Smith College and received an MFA in Creative Writing at Goddard College. She is the author of seven books of poetry, non-fiction, and fiction (including one book I published in 1978, the excellent Outlands & Inlands). She has taught literature and writing in Michigan, Maine, Vermont and California, and is currently finishing a novel.
This is the "official" description of North Atlantic Books, taken from its website:
North Atlantic Books is a nonprofit publisher committed to an eclectic exploration of the relationships between mind, body, spirit, and nature. Founded in 1974 by Richard Grossinger and Lindy Hough, NAB aims to nurture a holistic view of the arts, sciences, humanities, and healing. Over the decades, it has been at the forefront of publishing a diverse range of books in alternative medicine, ecology, and spirituality. NAB is the publishing program of the Society for the Study of Native Arts and Sciences, a 501(c)(3) nonprofit educational organization that promotes cross-cultural perspectives linking scientific, social, and artistic fields. With more than one thousand books in print, NAB has operated from Berkeley, California, since 1977.
Richard and Lindy are now retired from full time work with the press they founded, and each is now actively writing and editing books.
Our conversation was recorded in December, 2016. (55 minutes runtime)