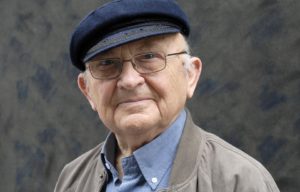 The New York Times reported that the wonderful Israeli novelist Aharon Appelfeld passed away on January 4. I had the great pleasure to interview Appelfeld about the novel Blooms of Darkness for Writerscast in 2010. You can listen to that conversation here.
Appelfeld was the author of many books in Hebrew and at least 16 of his novels were translated into English from 1981 to 2011, the Times noted. Appelfeld's works include Badenheim 1939 (an extraordinary and beautiful work), The Age of Wonders, To the Land of the Cattails, The Immortal Bartfuss, For Every Sin, and The Skin and the Gown. Schocken will publish The Man Who Never Stopped Sleeping January 31, and To the Edge of Sorrow in January 2019.
Appelfeld was described by Philip Roth as a "displaced writer of displaced fiction who has made of displacement and disorientation a subject uniquely his own." Critic Eva Hoffman wrote, "In his call to break the concealed silence, he has courageously begun to illuminate regions of the soul usually darkened by secrecy and sorrow."
He was a warm and generous man whose life and work touched readers around the world. Tablet magazine published the last interview with him recently.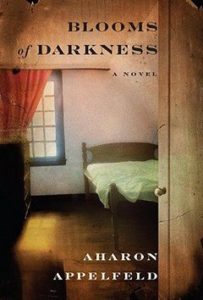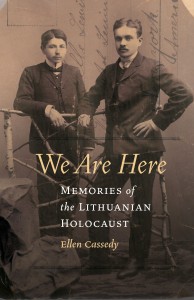 978-0803230125 – University of Nebraska Press – Paperback – $19.95 (ebook versions available at variable lower prices)
Finding this book was a happy accident for me.  Much of my own family is from Lithuania and I have long been interested in the history and culture of the Jewish community prior to World War II.  I've read a number of books by Jews who survived the Holocaust in Lithuania – terrible stories of suffering and loss.  But Ellen Cassedy's story resonated even more deeply for me.  She went to Lithuania to study Yiddish as part of her quest to connect to her Jewish roots on her mother's side and to explore the country and culture of her family's birth.
She also needed to learn some of the secrets of her Holocaust survivor Uncle's past, and as she explored and connected to Jews and gentiles alike, her experiences in modern Lithuania changed her perspective and understanding of the complex connections between people, their history, and their present.   Much of what she believed was true about Lithuania as well as her family's experience in the terrible war years was upended by what she learned and the people she met and interacted with there.
Cassedy's story should be meaningful not just for Jews seeking to understand their European roots.  Through her eyes, we learn a lot about her hard work in trying to master the complexity of the beautiful and difficult Yiddish language.  She spends time with old people, young people, survivors, witnesses, goes through old Lithuanian and Russian archives, interviews city and country folk, including an old man who wants to "speak to a Jew" before he dies and learns a great deal about the issues that confront a country that was taken over by both Nazi and Soviet dictatorships.  In the end, her journey transforms her, and in this memoir she allows us to travel with her through a difficult and rewarding emotional and physical landscape.  I truly enjoyed this book and talking to Ellen about it was a pleasure.  And I learned some new Yiddish words and expressions too!
Her own website is well worth a visit – nice video of Lithuania and more about her other work.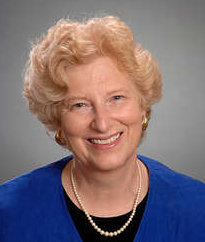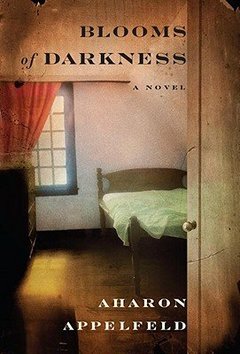 978-0805242805 – Shocken Books – Hardcover – $25.95
Aharon Appelfeld's Blooms of Darkness is a powerful, majestic and triumphant coming of age novel.  It's told entirely in the first person, in sentences that are short, sharp, clear and beautifully composed.   And since we know that it was written originally in Hebrew, the translator, Jeffrey M. Green, deserves special mention for the excellent English version we have here.
The book takes place in an unnamed city in Ukraine from 1943 to the end of the war, not even three years.  The narrator and central character is Hugo, 11 years old at the outset of the novel, taken by his mother to stay with her closest friend Mariana, who turns out to be a prostitute living in a brothel.  Much of the novel, therefore, takes place in the closet and room they share, under constant threat of exposure and death.  The sense of living in a highly charged atmosphere, in such an internal space, is almost palpably claustrophobic, and inhabits every element of the story.  The relationship between Hugo and Mariana is the core of the novel; they each suffer, they depend entirely upon each other.  Their relationship grows and deepens through the course of the novel and its experience becomes a powerful transformative force for Hugo, who, like the author, survives the war as a completely different person than he was when his story begins.
Aharon Appelfeld has lived in Jerusalem for more than sixty years.  He speaks many languages, but now writes only in Hebrew, which he learned only as an adult.  We talked in depth about the events and characters in this beautiful novel, the nature of fiction as opposed to memoir, and about the author's life as a Holocaust survivor and Jewish writer and teacher.  Blooms of Darkness is a novel that has stayed with me since I read it; its story is one of hope and survival, as is the life of its author.  This novel was transformative for me, as was my discussion with its brilliant author.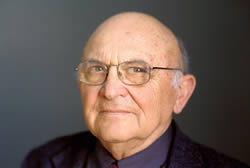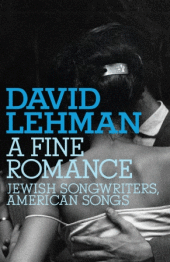 978-0805242508 – Shocken Books – Hardcover – $23.00 (also available in e-book format)
What a lovely book this is.  David Lehman is an acclaimed anthologist and a poet (his most recent book of poems is Yeshiva Boys), and David's approach to the great American songbook of the 20th century is complex and personal, written from an interior place, while at the same time, erudite and celebratory of the full glory of the words and music he writes about.  Lehman brilliantly evokes the individual lyricists and composers who made this music, so many of whom were the first generation children of immigrants from eastern European countries and were somehow able to meld their art with the true soul of America.  They created music that both evoked their era, and simultaneously defined it.
Lehman explores the rich complexity of American music in the early to mid-Twentieth Century, as the musical soul of Jewish songwriters melded itself to the African-American jazz and blues tradition to make something new and unique.  All the greats are here, Berlin, both Gershwins, Rogers, Hart, Hammerstein, and many more.  He tells the stories behind the songs, and brings to life the composers and lyricists who wrote them.
For David Lehman, this music is touchstone to his being, and that deeply felt connection shines through his words. Reading this book allows one then to connect to the author, also in a deeply felt way.  Lehman is a fine writer, in full command of his subject.  I liked what John Ashbery said about David: "David Lehman's A Fine Romance wittily explores the enormous contribution of Jewish writers and composers to the American musical scene. Lehman finds Jewish influence, or what he calls 'a plaintive undertow,' even in such unlikely upbeat anthems as Gershwin's 'Love Walked In.' His love-struck history is itself a major entertainment."
Talking to this author about the stories and music, and especially the songwriters themselves was for me a natural extension of reading the book, and inhabiting the author's personal life through its pages.  We covered alot of ground, including much about the unusual, impressionistic style and structure of the book, and of course the music, the songwriters, his many anecdotes and stories, and David Lehman's obvious love of his subject.  I hope you will enjoy listening to it as much as I enjoyed the conversation with the author.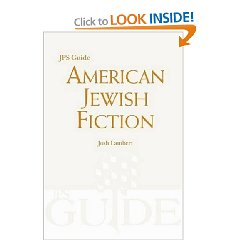 978-0-8276-0883-2
The Jewish Publication Society, $18.00
paperback original
Writerscast host David Wilk interviews Josh Lambert, the editor of AMERICAN JEWISH FICTION: A guide to great novels and short story collections published in January 2009 by the Jewish Publication Society. In the book, Lambert collects and discusses 125 classic American Jewish novels and short story collections beginning with Nathan Meyer's DIFFERENCES from 1867 through Michael Chabon's THE YIDDISH POLICEMEN'S UNION of 2007. In this fascinating interview, Lambert talks about his method for assembling his anthology, as well as some of the books and stories that it features. Wilk and Lambert talk extensively about the nature of Jewish fiction in America, themes that have remained constant over time, as well as what has changed in the American Jewish experiences since the earliest novels of the 19th century. Lambert talks about some of the issues he faced in making selections for the book and his enthusiasm for the many books he read in order to put this book together. AMERICAN JEWISH FICTION offers readers many surprises and should be of interest to any reader of contemporary fiction.