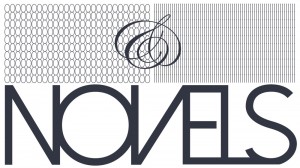 Publishing Talks began as a series of conversations with book industry professionals and others involved in media and technology about the future of publishing, books, and culture.  As we continue to experience disruption and change in all media businesses, I've been talking with some of the people involved in our industry about how they believe publishing might evolve as our culture is affected by technology and the ebb and flow of civilization and  economics.
I've now expanded the series to include conversations that go beyond the future of publishing.  I've talked with editors and publishers who have been innovators and leaders in independent publishing in the past and into the present, and will continue to explore the ebb and flow of writing, books, and publishing in all sorts of forms and formats, as change continues to be the one constant we can count on.
It's my hope that these conversations can help us understand the outlines of what is happening in publishing and writing, and how we might ourselves interact with and influence the future of publishing as it unfolds.  This new interview reflects my interest in the history of independent literary publishing, an area in which I have been active for a long time. And this particular conversation reflects some longstanding personal relationships as well.
Andrew Lipstein is one of the new wave of writers interested in changing the way books are published, distributed and read. When I first read about his new venture 0s and 1s, I was immediately interested (that's "zeroes and ones" – I misread it initially as "os and 1s" and you will hear that in my interview with Andrew). 0s and 1s is a curation project, offering ebooks for download at very attractive prices selected from a limited number of like-minded independent publishers. It is diametrically opposed to the way we have been trained to think about ebook retailing, where for the most part, readers are tied to the ecosystems created by the platform owners.
For example, if you are a Kindle reader, you buy all your ebooks from Amazon, for example, and whether you know it or not, or care or not, your choices of what to read, or what to think about reading, are highly contextualized. Online ebook stores have incredible limitations, and ironically, the huge breadth of titles potentially available to readers ultimately mean a hegemonically limited selection of reading possibilities.
As Andrew states on the 0s and 1s site: "The selling of digital books has become an oligopoly, with only a few important players—& a lot of power. The world of e-reading shouldn't be proprietary to any one brand, reader, or (set of) publishers. Selling a digital book is as simple as transmitting a series of zeroes & ones, & there's never been a better time to take advantage of that fact."
Personally, I think it's an opportune moment for publishers and writers to start experimenting with alternative models of engaging with readers. Andrew and the publishers and authors he is promoting here deserve credit and support for taking a necessary step toward demonstrating how we might imagine alternatives to big box retail book selling and a better way to promote a culturally diverse and meaningful reading culture. 0s and 1s is aware of the need to explain to readers what it's doing by selling all its ebooks at $6 each and has a very clear explanation of why this is good for authors on its website.
Andrew Lipstein is a writer too, and also curates a really interesting micro-publishing site, well worth a visit, called Thickjam.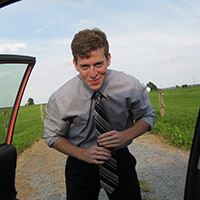 In many ways this project reminds me of some of the experiments in independent book distribution and marketing from the seventies (many supported by what was then called CCLM, the Coordinating Council of Literary Magazines – now called CLMP –  with a grant from the Ford Foundation). Some of those projects were highly influential and in various forms lasted for a number of years. I hope we can say the same about 0s and 1s in the future.
If you're interested in the history of CCLM and CLMP and the organization's key role in supporting independent magazine and book publishers, there is a nice bit of history here.  The Publishing Talks interview with CLMP's current dynamic director Jeffrey Lependorf is here.  You can find links to publishers participating in the 0s and 1s project here. One of the several distribution projects funded by CCLM and the Ford Foundation was Truck Distribution Service, started in St. Paul, MN, by yours truly, which later became the very successful small press wholesaler, Bookslinger, and another was the still flourishing Writers and Books, founded in Rochester, NY, by Joe Flaherty.
Thanks to John Marshall Media and engineer Nathan Rosborough for this recording.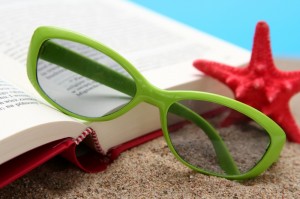 I have been posting two podcasts a week for the better part of the last year, which has been great fun.  But with the summer in full swing, weather wonderful and plenty of work in the hopper, it looks like I may be posting slightly less frequently for the next couple of months.  I'm not reading fewer books, but scheduling interviews seems to be more difficult in the summer too.  And publishers and technologists take vacations!   I do have some really good interviews coming along soon: Anna Lappe, Nick Mamatas, Dean Bakopoulos among other writers, and Kate Wilson of the great new kids publisher Nosy Crow for Publishing Talks.  And there will be more.
I've also started a new website I hope you will visit – it's called New Book Media (newbookmedia.com) featuring a long list of digital book events around the world, and a steady stream of news and information about the wildly expanding world of digital publishing.  Livewriters.com now has more than 2500 book and author related videos, and is still the only website focused exclusively on video about books, along with an entertaining and original literary blog called LiveWires.
If you've read a great book lately I want to know about it.  Direct message your recommendations to @writerscast.

Well not really. I've been posting author and book industry interviews at Writerscast now for just about two years, and while I like to feel that the work speaks for itself, I've often felt the need to share information and news with my (growing) audience. Aside from Twitter, which is lovely but oh-so-brief, there really has been no way for me to talk about matters related to the site and its content here.
By introducing this little section of Writerscast dubbed "Pipeline," I can let you know when I come across interesting publishing related news, talk about books that may not be among those whose authors I interview, or just tell you when I am going on vacation and won't be posting new interviews for a few days. I'll spare you any thought pieces or pontifications about publishing here (saving that for www.booktrix.com.)
In Pipeline I can also tell you about some of the upcoming posts on Writerscast, or other sites I have discovered I think you should know about, information I hope will be helpful to everyone who visits this site.
For example, my next author interview is with Mickey Leigh about his memoir, I Slept with Joey Ramone. My next Publishing Talks interview is with the always interesting Rick Richter, who has founded a new digital publishing company called Ruckus Media. I think you will enjoy both of these talks.
Please feel free to email me, David Wilk, at david@booktrix.com. Your suggestions, comments, complaints, etc. are always welcome. Praise too, if you hear something you really like at Writerscast. I'm always looking for interesting people to interview, so let me know who is out there I should be talking to and how to reach them.
And for those of you, like me, buried in snow, just remember that spring is less than 60 days away!