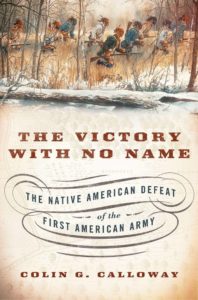 The Victory With No Name: The Native American Defeat of the First American Army – Oxford University Press – paperback – 214 pages -978-0190614454 – $16.95 (ebook versions available at lower prices)
I think it's safe to say that most Americans have not given much thought to the very early history of the United States. During the first decades after the country was formed, there was much concern about the survival of the new nation. The British were still well established in the north, the Spanish were in the south and southwest, and large numbers of Indians inhabited the vast area to the west. Pressure was being exerted on the federal government to open these western lands to settlement, putting the US on a collision course with the natives who lived there.
This area was known as the Northwest Territory – comprising what are now the states of Ohio, Indiana, Illinois, Michigan, Wisconsin and parts of Minnesota. Almost all Americans dismissed the land claims of the Native Americans. These tribes they saw simply as impediment to American growth. While some American leaders preferred to purchase the Indians' land, the need for the government to pay its debts by selling (Indian owned) land overwhelmed all other concerns, and led ultimately to a war of extermination with the tribes.
Historian Colin G. Calloway is exceptionally perceptive and knowledgeable about the early history of the United States of America. This short, well written book focuses on a single unnamed battle that took place in late 1791 in what is now Fort Wayne, Indiana. In this period, before there was a standing army, President George Washington ordered Arthur St. Clair, the governor of the Northwest Territory, to direct a military campaign aimed at defeating the tribes that had refused to accept the unfair land deals the United States had proposed to them.
Calloway shows that the Native Americans were well organized and well-led, both politically and militarily. This surprised St. Clair as much as it may surprise us today. The American Indians were led by Little Turtle of the Miamis, Blue Jacket of the Shawnees and Buckongahelas of the Delawares (Lenape). Their war party numbered more than one thousand warriors, and included a large number of Potawatomis from eastern Michigan, a broad confederacy presaging similar Indian efforts to come in later years.
As Calloway points out: "Indians fielding a multinational army, executing a carefully coordinated battle plan worked out by their chiefs, and winning a pitched battle—all things Indians were not supposed to be capable of doing—routed the largest force the United States had fielded on the frontier." It's useful to note that the American army was poorly organized, included a large number of ill-trained militia, and was also victimized by crooked suppliers, starting a longstanding American tradition of private gain by military purveyors we recognize all too well today.
Unfortunately for the Native Americans, their victory was short lived. The stunning American defeat led directly to a number of changes in the way the new government operated. The House of Representatives initiated the first investigation of the executive branch, Congress established a standing army and gave the president authority to wage war. A liquor tax was created to finance the Army (which led to the Whiskey Rebellion that ironically, President Washington used the tax-financed militia to put down). The Indian confederacy did not last, and in 1794, General "Mad Anthony" Wayne built Fort Recovery and defeated another Indian war party at the Battle of Fallen Timbers, ultimately bringing an end to Northwest Territory Indian resistance and opening the way for the first stage of westward growth of the new American nation.
There is so much interesting history that relates directly to the story told in this book. It's a compelling read for anyone interested in the early period of the American republic. My conversation with Colin Calloway reflects the stirring nature of his book, and the breadth of his knowledge. This book is an important American story, well told, and I highly recommend it.
Colin Calloway is the author of a number of excellent works, including one of my personal favorites, One Vast Winter Count: The Native American West before Lewis and Clark. He is the John Kimball, Jr. 1943 Professor of History and Professor of Native American Studies at Dartmouth, where he has taught since 1990. He received his Ph.D. from the University of Leeds in England.
Length note – this interview is slightly longer than average at about 35 minutes.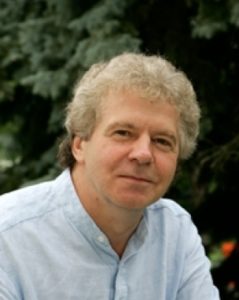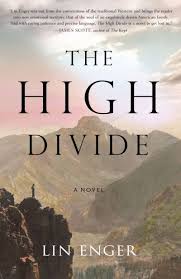 The High Divide: A Novel – 978-1616203757 – Algonquin Books – Hardcover – $24.95 – ebook versions available at lower prices. Paperback edition due to be published in 2015.
This is a wonderful novel, set in a period and place I have long been drawn to, the northern plains of the late 19th century. In The High Divide, Enger tells the story of a family – father, mother and two young sons – who are living a typical hard life in Minnesota. One day Ulysses Pope, the father walks out and when he fails to return, his family must try to cope, and of course, try to understand why he left and where he has gone. Driven by a desperate need to know more, the two sons set out to find him, leaving their mother, Gretta, at home to worry about her family, and then herself to set out on her own journey, now to search for her missing family.
Their searches lead them to the rough frontier country of Montana, that still reverberates with the terrible era of conquest of American Indians and destruction of the buffalo, massive changes in land and culture. Gretta must grapple with the possibility of losing her husband to another woman, and the boys must decide where their loyalties lie, and what they must do to save their family. Ultimately, the father's secret must be uncovered, his story told, and the family come to terms with their history, in order to be able to go on. In my discussion with Lin, we covered alot of interesting territory. I very much enjoyed our conversation and the opportunity to talk to him about this excellent book and his thinking about writing.
The High Divide is a confidently told and powerful story, set in a period when modern terms of psychological awareness and emotional understanding did not exist. All the characters are ultimately trying to come to terms with the damage done by war and violence. Enger is fully in command of his story and characters, and pulls the reader through to a well earned climax. I really enjoyed this book, and am happy to have discovered a writer whose work I will now be following with interest.
Lin Enger
I grew up in Minnesota, have spent most of my life in the state, and now live in Moorhead, where I teach English at Minnesota State University. Over the years I have received several awards for my fiction: a James Michener Fellowship, a Minnesota State Arts Board Fellowship, a Jerome travel grant, and a Lake Region Arts Fellowship. I have an MFA from the Iowa Writers' Workshop, where I was a Teaching-Writing Fellow. My first novel, Undiscovered Country, was published by Little, Brown and Company in 2008. My short stories have appeared in Glimmer Train, Ascent, Great River Review, American Fiction, and other journals. During the 1990s my brother, the novelist Leif Enger, and I had a great time collaborating (as L. L. Enger) on a series of mystery novels for Pocket Books.
"The High Divide is a deeply moving, gripping novel about one man's quest for redemption and his family's determination to learn the truth. Written with lean, crisp prose, Enger seamlessly blends historical events with the personal, and deftly pulls the reader into America's Great Plains during the 19th Century. The narrators' voices are captivating, and I was spellbound by the author's ability to express the human condition and especially the complicated bonds between fathers and sons. Layered with meaning, this remarkable novel deserves to be read more than once. The High Divide proves Enger's chops as a masterful storyteller." —Ann Weisgarber, author of The Promise
"The High Divide, a novel about a family in peril, is haunting and tense but leavened by considerable warmth and humanity. Lin Enger writes with durable grace about a man's quest for redemption and the human capacity for forgiveness."
—Benjamin Percy, author of Red Moon
"Lin Enger sets out from the conventions of the traditional Western and brings the reader into new emotional territory, that of the soul of an exquisitely drawn, American family. Told with caring patience and precise language, The High Divide is a novel to get lost in."
—James Scott, author of The Kept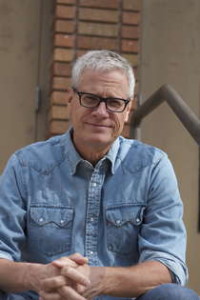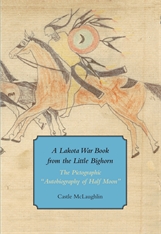 A Lakota War Book from the Little Bighorn: The Pictographic "Autobiography of Half Moon" (Houghton Library Publications)- 978-0981885865 – Paperback – Peabody Museum Press – $50 (no ebook version of this title!)
I was so excited by this book, I had to read Castle McLaughlin's A Lakota War Book from the Little Bighorn several times over, studying the brilliant and beautiful reproductions of a nineteenth-century ledger book of pictographic drawings by Lakota Sioux and Cheyenne warriors that was found in 1876 in a funerary tipi on the Little Bighorn battlefield after Custer's defeat. There is so much richness in McLaughlin's story of the almost miraculous discovery of this document in Harvard's Houghton Library and her subsequent years-long study of the book, together with Butch Thunder Hawk, historian of the Lakota Sioux, it was, for me, completely engrossing.
Nineteenth century journalist Phocion Howard acquired the book from one of the soldiers who took it from the battlefield, and later added his own illustrated narrative to the original pages, and had it bound in new leather with his own invented interpretation of the illustrations made by Cheyenne and Lakota artists.
Howard's fabricated story had the seventy-seven Native drawings made by a "chief" named Half Moon, but McLaughlin persuasively argues that these beautifully made drawings, mostly of war and courting exploits, were drawn primarily by six different warrior-artists, some of whom she is able to identify with some certainty as historical figures who fought the invading settlers during Red Cloud's War in 1866-1868.
These wonderfully evocative and powerful first-person illustrated scenes reflect a native view of the historic events of the plains tribes' war for survival in this terrible period of American history. For the Lakota and other Plains tribes, art played an important role in recording and preserving their narratives of events of pre-reservation, pre-conquest tribal life, so books like this one provide a uniquely meaningful record of their lives.
McLaughlin tells the long story of the Howard book, provides detail and analysis of its cultural and historic significance, and places it within the context of Lakota and Cheyenne culture of the Plains during their fight against the invading Europeans. There is so much exciting work here for anyone who wants to know more about the events in the American west, where cultures clashed for nearly two centuries. During this time, Lakota, Cheyenne and other Plains tribes created a war based culture whose actual nature has not been fully understood. Most of our view is colored by images of that era framed by dime novels of the time and romanticized films of the 20th century. The ledger books give us an opportunity to see and experience this fraught period through actual Lakota and Cheyenne eyes, which is complicated and challenging. They also illustrate how warriors of that time appropriated the physical objects of their opponents as a way to capture their power as well.
The illustrations themselves are incredibly beautiful, and the stories they tell us, as interpreted by McLaughlin and Thunder Hawk, are completely engrossing. Getting a chance to talk to Ms. McLuaghlin about this book and her experiences as a social anthropologist was a great honor for me.
There is a great review of the book by Thomas Powers in the NY Review of Books, which is accompanied by excerpts of the art here.
Original exhibit of the book materials described here.
Castle McLaughlin is actively involved in the Nakota Horse Conservancy, which preserves some of the descendants of Lakota and Cheyenne horses. More about that here.