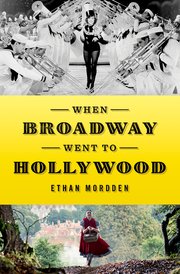 When Broadway Went to Hollywood – Ethan Mordden – Oxford University Press – Hardcover – 9780199395408 – 272 pages – $29.95 (ebook versions available at lower prices)
Ethan Mordden is probably our leading commentator and historian of Broadway musical theater, as well as their somewhat more fraught Hollywood musical cousins. This is a really fun and enlightening book for anyone who is interested in the history of this unique modern American art form. Even if you don't love musicals, the history of musical theater and its relationship to the movie business is integral to an understanding of twentieth century mass entertainment and popular culture.
The success of the now iconic musical movie, The Jazz Singer, which was among the first films to integrate synchronized music into a storyline in the late 1920s, spurred many of the best songwriters of the "Great White Way" to go west in search of riches. The list included George and Ira Gershwin, Cole Porter, Richard Rodgers, and Lorenz Hart, among many others, who like many New York based playwrights, were enticed by the huge amounts of money paid by Hollywood producers for established east coast talent.
But when Broadway writers and songwriters ran into the very different business and production methods of the movie business, it did not always work out for the best. Movie producers did not want to follow the same structure and outlook of the theatrical forms, and had to aim their products to a very different kind of audience than attended musical theatre in New York City, which Mordden very brilliantly identifies as segmented by the geography and cultural divides of twentieth century America.
There are so many interesting themes to this book. Mordden discusses the various struggles that Broadway songsters had with the Hollywood system, traces the history of the musical in theater and film, and critiques the best and worst productions of both coasts. Reading this book, we get to think about some really interesting questions – did Hollywood create opportunities for storytelling with music, or is film simply antithetical to the musical form? Are movie musicals and theatrical productions really compatible at all?
Mordden has great stories to tell about so many of the people involved in both theater and film, has probably seen more movies than anyone you will ever meet, and knows enough about music to really talk about it technically in a way the average reader will understand. He makes sense of a lot of complicated history and along the way, we get to learn some behind the scenes stories about the great musicals most readers of this book love to watch, and some of the truly terrible musical films that Hollywood has managed to create over the years.
Ethan Mordden started out in theater, as both composer and lyricist; he wrote musicals, but he is best known as a prose writer. Mordden's fiction output includes several gay themed novels in his "Buddies" cycle, as well as some excellent historical fiction, including The Jewcatcher, and most recently One Day in France. He is also a prolific writer of non-fiction, including six volumes detailing the history of the Broadway musical from the 1920s through the 1970s, guides to orchestral music and operatic recordings, and a cultural history of the American 1920s entitled That Jazz! He has also published Demented, an examination of the phenomenon of the operatic diva, and a coffee-table book on the works of Rodgers and Hammerstein. His Love Song: The Lives of Kurt Weill and Lotte Lenya is a dual biography chronicling the romance and professional collaboration of these two icons, and in 2013 he published Anything Goes: A History of American Musical Theatre. He has also written a number of books on film.
Having grown up in a family that lived some of the history in this book, talking to Ethan about the meeting of Broadway and Hollywood through musicals was tremendous fun for me. He is witty, charming and always entertaining. I think you will really enjoy listening to this conversation.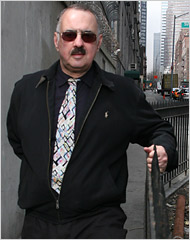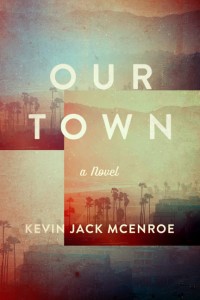 978-1-61902-528-8-1 – Hardcover – $25.00 – Counterpoint – 229 pages
ebook versions available at lower prices
I happened across this young, tattooed writer sitting in a publisher's exhibit space at Book Expo earlier this year, and since it was Counterpoint, a publisher whose work I deeply respect, I shook his hand and took a copy of the book.
It took me a couple weeks before I started reading this novel, and then I was immediately captivated. Our Town is a great story, interestingly constructed, and really well written. The author plays with voice and perspective throughout, there are shifts in narrative viewpoints, and as it is telling a story through time about a number of different characters, all that prismatic dancing really worked for me.
This is McEnroe's first novel, and there are inevitably some rough patches, and maybe even some missing pieces (I would have liked a bit more writing about the main characters' children, for example). The novel traces the life of a minor Hollywood actress, Dorothy White, her husband Dale, and their children, Dylan and Clover. It's a feat of imagination on the part of author McEnroe, to inhabit place, time and people whose lives he could never possibly have experienced in any direct way. I thought he captured that hazy, sometimes glowing world of Hollywood in the fifties and sixties quite brilliantly.
There is an incredible amount of sadness and pathos in this novel, unavoidably, as the lives that are traced here are broken in so many ways. These are people who are trying to be real but who are trapped in the imagery of pop culture, not strong enough themselves to find themselves in the trappings of fame and celebrity, unable to be self aware enough to become whole, or even close to whole. Their tragedies are inevitable by products of impossible aspirations.
McEnroe captures the desire, and the striving and the power of hope throughout. From what I can tell, he has his own demons to wrestle with, but as they motivate him to go deeper into his own understanding, his sure handed talent will serve him well. Our Town is a terrific novel – I resisted the hackneyed impulse to say "first novel" by the way – demonstrating that the author has a terrific set of writing skills and the promise of much more to come. Definitely a book to read and ruminate on.
Kevin Jack McEnroe lives and writes in Brooklyn, New York. He received his MFA from Columbia University.
"From Lou Reed to Joan Didion, the tale of the young and the not-so-young Hollywood starlet has been treated with a gimlet-eyed intelligence. What makes Kevin Jack McEnroe's Our Town so striking is not just his fierce intelligence —although there is certainly that— but his masterful flexibility of tone. Written with both razor-keen irony and surprising, startling depth of sympathy, Our Town is magnificent." —Matthew Specktor, author of American Dream Machine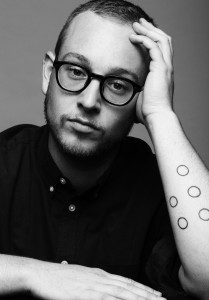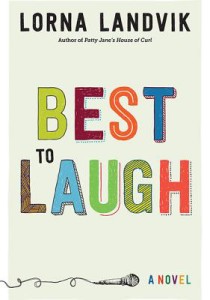 978-0-816698-97-4 – University of Minnesota Press – Paperback- 312 pages  – $16.95 (ebook editions available at lower prices)
I have been reading and enjoying Lorna Landvik's wonderfully funny books for a long time. I can't remember how I discovered her writing but am guessing it might be the fact that she is from Minnesota that got me to try out one of her early books. And then since her books so perfectly capture the Minnesota social landscape and ethos, I kept going and read most of her novels. I come by my Minnesota interest because part of my family is from Minnesota, and I lived in St. Paul for a few years in the seventies, and I maintain a strong interest in the North Country and especially its literary life (oh and their baseball team too — see my recent interview with former Minnesota Twin Jim Kaat).
I suspect Landvik gets typecast by many readers as a "women's" writer – her books are rich with female characters and speak to and for women's social ethos. And in a book business that lives and dies by book categorization, maybe she is typecast also because her books are funny, and have titles that sound like they come from a female centric universe (Angry Housewives Eating Bon Bons, Your Oasis on Flame Lake, Patty Jane's House of Curl). But it's a mistake for any reader to overlook Landvik as there is a lot going on in these books. Landvik is certainly entertaining – her background as a stand up comedian and actor informs her writing and her stories. But comedians and comedic novelists are usually mining something deeper, and Landvik's humor leverages a clear understanding of human nature and both our fallibility and the strength that allows us to live through pain and grief and the difficulties of daily life.
Best to Laugh is Landvik's most recent novel, published last year by the adventurous University of Minnesota Press. It's her most autobiographical novel, for sure. Her main character in this book, Candy Pekkala is half Korean and half Norwegian (unlike Landvik). She goes to Hollywood to follow her dream to be a stand up comedian (as Landvik did). The book follows her adventures in La-La land as she falls in with her neighbors in Peyton Hall, a class LA building that houses a cast of interesting and compelling characters, who all become Candy's family as she becomes the success she has aimed to become. The combination of "old Hollywood" and less romantic 70's era Los Angeles makes for a terrific backdrop. And the characters are picture perfect. Candy, her friends and family are impossible to resist.
In real life, Landvik did work as a stand up comedian in Los Angeles, temping at places like Atlantic Records and the Playboy Mansion (writing film reviews for Hugh Hefner's private VHS tape collection) while pursuing her showbiz dream. Despite her success as a comedian, Landvik eventually turned to writing, which she turned out to be pretty good at doing. She still likes to perform – her 'Party in the Rec Room' is performed once a year at the wonderful Bryant Lake Bowl theater in Minneapolis (yes, theater in a bowling alley!) This is an all-improvised show based on audience suggestion. Landvik describes it this way "While I enjoy a meaty, dramatic role, to me there's nothing more satisfying than making a roomful of people snort beer up their noses as they laugh."
You might find yourself doing the same while reading Best to Laugh.
Author website here. Author page, on Goodreads, worth a visit.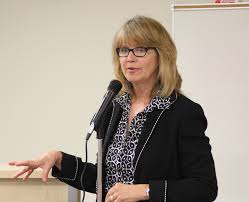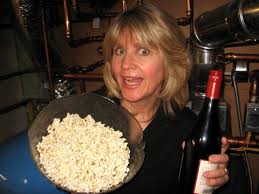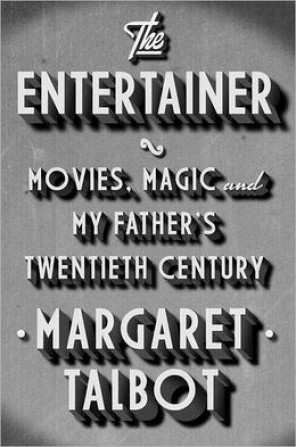 The Entertainer: Movies, Magic and My Father's Twentieth Century – 978-1594631887 – Riverhead Books – Paperback – $18.00 (ebook versions available at lower prices) – published November 5, 2013
Margaret Talbot was the youngest child in the last marriage of actor Lyle Talbot, so when she was growing up in 1950s and 1960s Los Angeles, her father, as a much older man, was a direct link to a much earlier period of American show business.  Lyle was born in Nebraska in 1902, and left his small home town as soon as he could – in 1916 he joined a traveling carnival.  From there he went on to an almost emblematic life, acting in traveling theater groups and  getting to Hollywood just in time for the talkies.  Handsome and debonair, he was a solid actor in some major Warner Brothers pictures with stars like Humphrey Bogart and Carole Lombard.  Later he appeared steadily in B-pictures and has some renown for being the lead in the now famous (but infinitely terrible) Ed Wood made Plan 9 from Outer Space, and as many other former film actors did, he ultimately became a fixture on television, including the recurring role of Joe Randolph on the long-running Adventures of Ozzie and Harriet.
A respected writer for the New Yorker, Margaret Talbot does much more than just telling the story of her father's life.  The Entertainer is a loving biography of Lyle, but it is also a cultural history of modern American show business told from the inside.  And because Talbot is a sharp observer and an experienced journalist – as well as a loving daughter –  she is able to see both her father and the world he lived in and through with both clarity and appreciation.  And she is a really good writer too.
Some relatively few individuals have had the great good fortune to find their way into this part of the culture; whatever their roles, actors, stagehands, directors, camera operators, it was and still is a business, a lifestyle, and a world that was both magical and mundane, real and made up.  For all who were and have been in the film and television industry in whatever roles, the magic is real, and many of them, if not all, could be imagined as the "lucky ones" who get to be a part of the cultural zeitgeist that so many aspire to but never directly experience.  While Lyle Talbot never achieved stardom, he was a deservedly working actor in Hollywood for almost sixty years. Now his daughter has placed him at the center of a story both brilliantly and beautifully told, allowing us to understand the era in which he lived and worked.
I enjoyed this book as a work of cultural history well told, and it was also special for me because my own grandfather, like Lyle Talbot in love with theater and the movies, worked for Warner Brothers from the late 1920s into the early 1950s, and then my father worked in television and film for almost sixty years, so Margaret's experiences as a child of show business were especially resonant for me, and having the opportunity to speak with her was great fun.
The Entertainer amplifies the story of 20th century Hollywood for any of us who still believe in its magic.  Visit the author's website where there is more about the book and her work.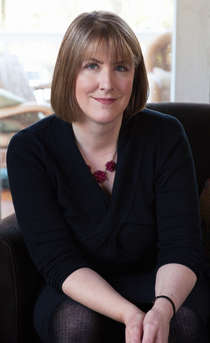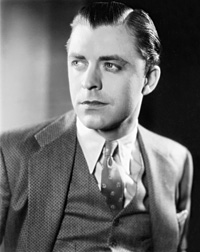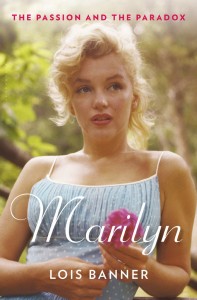 978-1608195312 – Bloomsbury USA – Hardcover – $30.00 (ebook editions available, prices vary)
Marilyn Monroe was one of the great icons of mid-century America.  I grew up while she was in her prime in the late fifties and the early sixties, and the power of her image and beauty was available even to me as a pre-pubescent youth.  Her cultural appeal was remarkable.  But the complexity of her persona was equally powerful, and certainly enabled her incredible charisma and appeal.
Her marriages to the equally iconic Joe DiMaggio and the brilliant playwright Arthur Miller, and rumors of her romantic liaisons to many other well known public figures added to the mythological elements of her story.  And her undeniable skill as a comic actress and amazing on screen sexuality were unmatched by any other actor of her time.  That she died relatively young, and in mysterious and controversial circumstances only added to the ongoing fascination with her life that continues a half century later.
Marilyn biographies (and exploitive tell-alls) abound.  But no biographer has done what feminist scholar Lois Banner has done in Marilyn: The Passion and the Paradox.  This is a complex and in-depth examination of a complex and challenging subject.  Through exhaustive research and access to previously unavailable sources, Banner tells the story of Marilyn's life in incredible (and never boring) detail, begins=ning at the outset of Marilyn's difficult life and through to her sad and tragic death at age 36.  We learn a tremendous amount about Marilyn, as a person, an actress, a thoughtful and well read intellectual, a star with a created narrative, a lover of men and of women, and in many ways a proto-feminist figure.
Reading this book, I found myself thinking about the distinctions in human nature that enables some of us to use personal challenges to grow and to create ourselves into powerful beings, while others simply suffer.  But most of all, the sheer loneliness and pain of being that beset Marilyn are overwhelming to contemplate.  Reading Banner's recounting of her final weeks and days is an incredibly painful experience.  And it was eye-opening for me to understand that the circumstances of her death are likely not as most of us have believed, a suicide.
This is really a powerful story, and one that I recommend to readers who may not have felt themselves interested in the details of Marilyn Monroe's life.  This is a serious biography about a serious and important life, and one that is well deserving of the powerful telling Banner has given to Marilyn.  You can learn more at the author's website.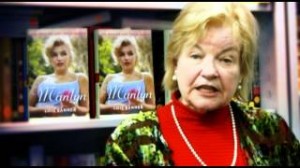 I really enjoyed talking to Ms. Banner and wished we had more time available to talk together about this book.