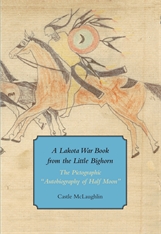 A Lakota War Book from the Little Bighorn: The Pictographic "Autobiography of Half Moon" (Houghton Library Publications)- 978-0981885865 – Paperback – Peabody Museum Press – $50 (no ebook version of this title!)
I was so excited by this book, I had to read Castle McLaughlin's A Lakota War Book from the Little Bighorn several times over, studying the brilliant and beautiful reproductions of a nineteenth-century ledger book of pictographic drawings by Lakota Sioux and Cheyenne warriors that was found in 1876 in a funerary tipi on the Little Bighorn battlefield after Custer's defeat. There is so much richness in McLaughlin's story of the almost miraculous discovery of this document in Harvard's Houghton Library and her subsequent years-long study of the book, together with Butch Thunder Hawk, historian of the Lakota Sioux, it was, for me, completely engrossing.
Nineteenth century journalist Phocion Howard acquired the book from one of the soldiers who took it from the battlefield, and later added his own illustrated narrative to the original pages, and had it bound in new leather with his own invented interpretation of the illustrations made by Cheyenne and Lakota artists.
Howard's fabricated story had the seventy-seven Native drawings made by a "chief" named Half Moon, but McLaughlin persuasively argues that these beautifully made drawings, mostly of war and courting exploits, were drawn primarily by six different warrior-artists, some of whom she is able to identify with some certainty as historical figures who fought the invading settlers during Red Cloud's War in 1866-1868.
These wonderfully evocative and powerful first-person illustrated scenes reflect a native view of the historic events of the plains tribes' war for survival in this terrible period of American history. For the Lakota and other Plains tribes, art played an important role in recording and preserving their narratives of events of pre-reservation, pre-conquest tribal life, so books like this one provide a uniquely meaningful record of their lives.
McLaughlin tells the long story of the Howard book, provides detail and analysis of its cultural and historic significance, and places it within the context of Lakota and Cheyenne culture of the Plains during their fight against the invading Europeans. There is so much exciting work here for anyone who wants to know more about the events in the American west, where cultures clashed for nearly two centuries. During this time, Lakota, Cheyenne and other Plains tribes created a war based culture whose actual nature has not been fully understood. Most of our view is colored by images of that era framed by dime novels of the time and romanticized films of the 20th century. The ledger books give us an opportunity to see and experience this fraught period through actual Lakota and Cheyenne eyes, which is complicated and challenging. They also illustrate how warriors of that time appropriated the physical objects of their opponents as a way to capture their power as well.
The illustrations themselves are incredibly beautiful, and the stories they tell us, as interpreted by McLaughlin and Thunder Hawk, are completely engrossing. Getting a chance to talk to Ms. McLuaghlin about this book and her experiences as a social anthropologist was a great honor for me.
There is a great review of the book by Thomas Powers in the NY Review of Books, which is accompanied by excerpts of the art here.
Original exhibit of the book materials described here.
Castle McLaughlin is actively involved in the Nakota Horse Conservancy, which preserves some of the descendants of Lakota and Cheyenne horses. More about that here.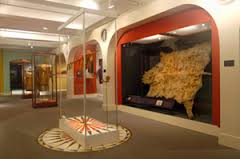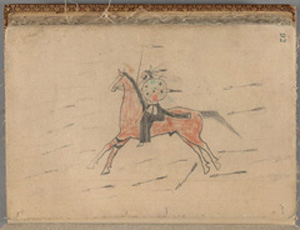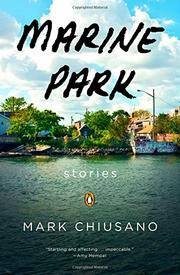 Marine Park: Stories – 978-0143124603 – paperback original – Penguin Books – $15.00 – ebook versions available at lower prices
Mark Chiusano grew up in Marine Park, perhaps the most isolated and least well known neighborhood of the now hip New York borough of Brooklyn. He spent some of his summers playing baseball in Switzerland.
He went to Harvard University, where he was the recipient of a Hoopes Prize for outstanding undergraduate fiction. Mark is still young – mid-twenties – but has been a prolific writer of short stories since college, some of which have appeared in literary magazines, including Guernica, Narrative, Harvard Review, and online at Tin House and The Paris Review Daily.
This first book is a collection of stories called Marine Park, after his boyhood neighborhood. It's a diverse collection, but linked by tone, perspective, and some recurring characters. Stories revolve around kids growing up in the tight-knit neighborhood, portraits of its denizens, adventures and misadventures. Eight of the stories, perhaps the core of the book, revolve around the brothers Jamison and Lorris, as they grow up from late childhood into adults in the almost present. 
Overall, these are really well written stories, any one of which can stand alone, but collected, create a cohesive outlook and impact on the reader. There's a palpable love and joy that shines through the narratives without ever falling prey to sentimentalism.
This is clearly a first book, with some stories seeming to experiment with different manners and tropes, as the author is feeling his way toward his authentic voice. But Chiusano is such a fine stylist, we tend to forgive any missteps or methodological repetitions. He is an original voice in many ways and we can expect more great writing from him as his work continues to grow.
Chiusano is now an editor at Vintage Books and is working on his next book.I'm guessing that his work, where he must spend time reading and editing other writers' work will help make him even better than he already is. I'm looking forward to reading more from this fine new writer. I think you will find our conversation both interesting and revealing of how a wonderfully creative writer thinks about the work.
This interview was recorded at John Marshall Media, New York City in summer 2014.
Author website –  where you can find a great quote about the book: "Here's the spirit of dear Sherwood Anderson in Mark Chiusano's Marine Park."—Ron Carlson