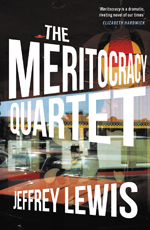 978-1-908323-45-3 – trade paperback – Haus Publishing – March 2015 – 742 pages –  $19.99 (ebook versions available at lower prices)
Jeffrey Lewis has had a really interesting life and career path. He went to Yale, where he was the Class Poet, graduating in the mid-sixties, and went to law school at Harvard. His first career was in law enforcement – he was an Assistant District Attorney in Manhattan. Then he left New York to work on the now famed television show, Hill Street Blues, embarking on what became a terrifically successful career in television and film writing. And then he more or less left television to write serious literary fiction.
In the past few years, Lewis has published a total of six novels. The four that make up the "Meritocracy Quartet" were originally published between 2004 and 2008 – Meritocracy: A Love Story in 2004, The Conference of the Birds in 2005, Theme Song for an Old Show in 2007 and Adam the King in 2008.
Before writing fiction, Lewis won a number of awards including two Emmys, the Writers Guild Award, the Humanitas Prize, the People's Choice Award, and the Image Award of the NAACP, as a writer and producer of Hill Street Blues. His work for television and film includes projects for HBO, Showtime, the BBC, TNT, and many of the major film studios. His last screenplay, before turning full-time to writing fiction, was Paint, set in the New York art world, and is the last unfinished project of the great director Robert Altman.
He lives in Los Angeles, California and Castine, Maine.
The four books in the "Meritocracy Quartet" take place in successive decades and are meant to document and explore what these periods meant to the post war baby boomers. Each novel in the series stands alone, but together, they are a powerful and really striking portrait of the inner and outer lives of the cultural elite of this generation.
Lewis is a wonderful writer. His work is clear, never over wrought and expressive of the emotional lives of his characters. The books all take place in environments Lewis lived in, periods he lived through. It would be all too easy to try to read these novels as romans a clef, but I think they are much more than that. As a true novelist, transforming the lived experience to find its meanings, both for himself and for his readers, Lewis becomes an alchemist of the soul, his words then, taking us to places far beyond. These books are really an impressive accomplishment, and well worth the effort to read all four together, at once, for a deeply rewarding experience.
"Lives are not seamlessly sewn together, but rather forged by coincidence, necessity, and expectation, a fact that Lewis brilliantly conveys. . . . Lewis' memories portray a modern, American life." (San Francisco Book Review)
I really enjoyed talking to Jeff about these books and his work as a writer.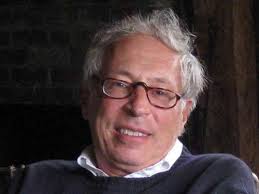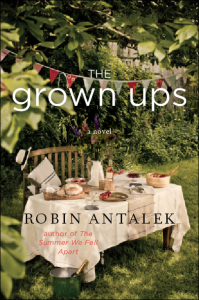 978-0-06-230247-2 – William Morrow – 384 pages –  trade paperback- $14.99 (ebook editions available at lower prices)
I genuinely enjoyed this evocative coming-of-age novel.  I thought it captured the current generation of almost-thirty somethings really beautifully.  It's well written and well structured and very sympathetic on a number of levels for a wide range of readers.
The book starts with the central character in this faceted story, Sam Turner, in the summer he is fifteen, the crucial and in some ways defining moment in his life. Just as he connects with Suzie Epstein, the gorgeous girl next door, his mother abandons his family without warning or explanation. While his older, hard working brother Michael, who is a freshman in college and their attorney father both appear to accept her absence as a matter of course, Sam cannot. He is confused, and more deeply hurt by his mother's departure and struggles to understand how she could simply disappear and leave her family behind.  And at the same time, Suzie's family suddenly moves away as well. This sense of loss is something he will carry with him throughout the rest of the story.
From this opening, the rest of the book covers the years as Sam and his friends (and brother) grow into adulthood. As one might expect, life is complicated, shit happens, good and bad, and life goes on. Author Antalek navigates this territory brilliantly, telling the stories of the key characters in alternating voices.
Suzie has her own family issues, and remains separated from her old friends for many years. Then a chance meeting with Michael reunites her with Sam and her former best friend Bella, whose first love was Sam. The Grown Ups explores the complicated process of growing up in the modern world. And through it all, we come to understand and appreciate the way her characters handle what it means for them to take on the mantle of adulthood. For most of us, it seems this is how growing up really works, accidents mixed with intentions to create being, meaning, and love. This book is a rewarding read, and one I thoroughly enjoyed. And I felt the same way talking to author Antalek about her book. We had a very fun time talking together about the writing of this book, her characters and life in general.
Robin Antalek is also the author of The Summer We Fell Apart (HarperCollins 2010) which was chosen as a Target Breakout Book. Her non-fiction work has been published at The Weeklings, The Nervous Breakdown and was been featured in several collections, including The Beautiful Anthology, Writing off Script: Writers on the Influence of Cinema, and The Weeklings: Revolution #1 Selected Essays 2012-2013. Her short fiction has appeared in 52 Stories, Five Chapters, Sun Dog, The Southeast Review and Literary Mama among others. Robin has received three honorable mentions in Glimmer Train's Family Matters and New Fiction Writer's contests as well as an honorable mention for the Tobias Wolf Fiction Award.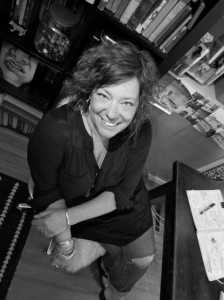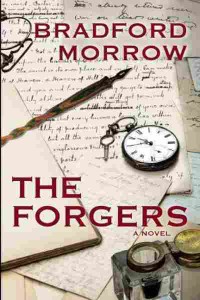 978-0802123213 – Mysterious Press – 258 pages – Hardcover – $24.00 (ebook editions available at lower prices)
Brad Morrow is really an excellent writer, mainly of literary fiction, and as listeners of Writerscast will likely know, I have interviewed him twice before, once for the fine novel, The Diviner's Tale (2011) and again for Publishing Talks about his now 25 year old literary magazine, Conjunctions.
The Forgers is a complex and finely crafted mystery novel. It is pretty clearly Brad's homage to the form, one which I assume he loves, and the writing style demonstrates just how much in command of his craft he is.
I myself am not generally a reader of mysteries and detective novels, though I appreciate a good one. So I am not as familiar with the intricacies of the form as are those who read deeply in this genre. One reviewer I read observed that The Forgers follows the form of one of Agatha Christie's most famous novels. Well it might. As I read the book, the writing style reminded me of early twentieth century English writers. Because its main character is a both a literary forger and a dedicated bibliophile, and much of the book's action takes place in Ireland, it has a decidedly British feel to it.
But it is an American story, and as such a grisly murder that opens the book is at its center. The setting for much of the novel is the farthest reach of Long Island, an isolated area that is perfect for this sort of crime.
The main character is one of those quirky characters that inhabit mysteries and suspense novels. He's very compelling, but he keeps his distance, to say the least. Morrow knows the world of books and collectors, as he is one himself, but I don't think anyone would mistake his main character for an authorial stand in. At least I hope not. The narrator takes us through a tangled web of a story, and while we get to know him, much is left to mystery.
Readers will enjoy the slow, building pace of the novel, and the payoff that comes at the end. It's a fun book to read, and as I said earlier, beautifully written by a masterful writer.
Brad Morrow has written a number of fine novels, teaches at Bard College, founded and still edits the literary journal, Conjunctions, and has won many awards for his work. If you have not read his work before now, you should! And The Forgers would be a good book to start with. Author website here.
It's always a great pleasure to speak with Brad about his work. He's a great conversationalist and very easy to talk to, and I think our discussion about The Forgers will be much enjoyed by listeners.
The Forgers is remarkable. Bradford Morrow is remarkable. The Real Thing, which is rare on this earthly plane.
—Michael Cunningham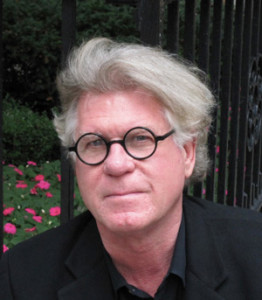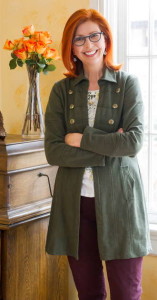 I interviewed Mary Kay about her wonderful novel, Man Alive! in May 2014. This is what I said about it then:
I loved reading this book. It has a great sense of humor, it's complex without being too serious about itself, and a story that grabs you from the beginning and won't let go. Mary Kay Zuravleff is a terrific writer, original and entertaining. And there's a lot going on to keep you thinking throughout. Man Alive! tells a great story. There is a perfect summary of the book on her very active website in case you want to know the story without any risk of spoilers:
All it takes is a quarter to change Owen Lerner's life. When lightning strikes the coin he's feeding into the parking meter, the pediatric psychiatrist survives, except that now he only wants to barbecue. The bolt of lightning that lifts Dr. Lerner into the air sends the entire Lerner clan into free fall, and Man Alive! follows along at that speed, capturing family-on-family pain with devastating humor and a rare generosity. This novel explores how much we are each allowed to change within a family—and without.
This book is a fun read and I recommend it no matter what kind of fiction you like. It's a funny book with a solid heart and great characters. And I am very happy that I recorded Mary Kay reading an excerpt from the book to add to the Authors Voices series. Since last year the book is out in paperback from Picador - 978-1250056054 – $16 (and ebook versions are still available at lower prices). I like the new cover too.
Please listen and enjoy.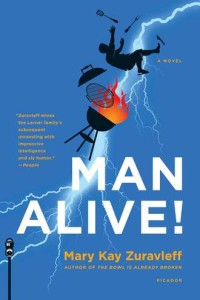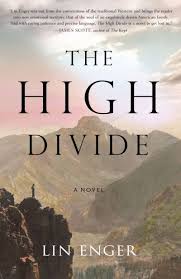 The High Divide: A Novel – 978-1616203757 – Algonquin Books – Hardcover – $24.95 – ebook versions available at lower prices. Paperback edition due to be published in 2015.
This is a wonderful novel, set in a period and place I have long been drawn to, the northern plains of the late 19th century. In The High Divide, Enger tells the story of a family – father, mother and two young sons – who are living a typical hard life in Minnesota. One day Ulysses Pope, the father walks out and when he fails to return, his family must try to cope, and of course, try to understand why he left and where he has gone. Driven by a desperate need to know more, the two sons set out to find him, leaving their mother, Gretta, at home to worry about her family, and then herself to set out on her own journey, now to search for her missing family.
Their searches lead them to the rough frontier country of Montana, that still reverberates with the terrible era of conquest of American Indians and destruction of the buffalo, massive changes in land and culture. Gretta must grapple with the possibility of losing her husband to another woman, and the boys must decide where their loyalties lie, and what they must do to save their family. Ultimately, the father's secret must be uncovered, his story told, and the family come to terms with their history, in order to be able to go on. In my discussion with Lin, we covered alot of interesting territory. I very much enjoyed our conversation and the opportunity to talk to him about this excellent book and his thinking about writing.
The High Divide is a confidently told and powerful story, set in a period when modern terms of psychological awareness and emotional understanding did not exist. All the characters are ultimately trying to come to terms with the damage done by war and violence. Enger is fully in command of his story and characters, and pulls the reader through to a well earned climax. I really enjoyed this book, and am happy to have discovered a writer whose work I will now be following with interest.
Lin Enger
I grew up in Minnesota, have spent most of my life in the state, and now live in Moorhead, where I teach English at Minnesota State University. Over the years I have received several awards for my fiction: a James Michener Fellowship, a Minnesota State Arts Board Fellowship, a Jerome travel grant, and a Lake Region Arts Fellowship. I have an MFA from the Iowa Writers' Workshop, where I was a Teaching-Writing Fellow. My first novel, Undiscovered Country, was published by Little, Brown and Company in 2008. My short stories have appeared in Glimmer Train, Ascent, Great River Review, American Fiction, and other journals. During the 1990s my brother, the novelist Leif Enger, and I had a great time collaborating (as L. L. Enger) on a series of mystery novels for Pocket Books.
"The High Divide is a deeply moving, gripping novel about one man's quest for redemption and his family's determination to learn the truth. Written with lean, crisp prose, Enger seamlessly blends historical events with the personal, and deftly pulls the reader into America's Great Plains during the 19th Century. The narrators' voices are captivating, and I was spellbound by the author's ability to express the human condition and especially the complicated bonds between fathers and sons. Layered with meaning, this remarkable novel deserves to be read more than once. The High Divide proves Enger's chops as a masterful storyteller." —Ann Weisgarber, author of The Promise
"The High Divide, a novel about a family in peril, is haunting and tense but leavened by considerable warmth and humanity. Lin Enger writes with durable grace about a man's quest for redemption and the human capacity for forgiveness."
—Benjamin Percy, author of Red Moon
"Lin Enger sets out from the conventions of the traditional Western and brings the reader into new emotional territory, that of the soul of an exquisitely drawn, American family. Told with caring patience and precise language, The High Divide is a novel to get lost in."
—James Scott, author of The Kept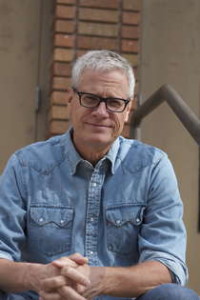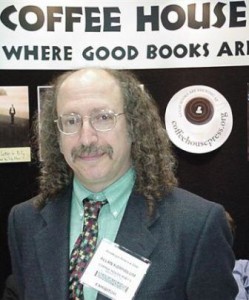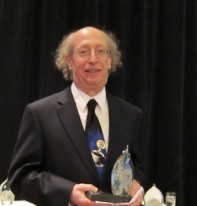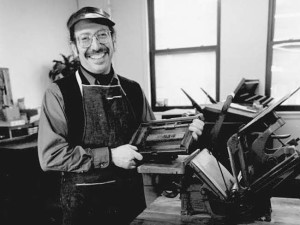 My good friend, long time publisher and poet Allan Kornblum passed away November 23, 2014. He was only 65, and will be missed by many.  Coffee House Press, which he and Cinda Kornblum founded as the successor to the earlier and more informal Toothpaste Press, has been in Minneapolis for over 30 years now, and has become a hugely important literary organization in its local community and far beyond, with national and international reach.
Allan and I first met in the mid-seventies when we attended a range of small press bookfairs around the country, and we shared many interests, both in poetry and in book production. Toothpaste was an early participant in the tiny midwestern literary project I started in 1976 called Truck Distribution Service.
When I traveled to Iowa to sell independently published literary books to local bookstores, I would stay with Allan and Cinda in their house in West Branch (proudly known as the birthplace of Herbert Hoover). They taught me alot about the local literary community and history, and as Allan became more involved in letterpress printing, Allan beautifully produced books and ephemera for my Truck Press (and later for Jim Sitter's Bookslinger, the successor to Truck Distribution, Allan turned out a long list of beautifully produced broadsides and small books). The list of great books published by Allan and Coffee House is pretty incredible. Visit the press' website to learn more about what Allan and his colleagues have accomplished, and to see the vibrant work the now well-established nonprofit press is doing today. Some really excellent publishing is going on there, and has been for a long time; no better legacy for Allan could be imagined than the books this press produces.
In later years, we I did not see Allan much more than once a year at the annual booksellers' conventions, but we kept in contact, did business together, and always shared news of each other's work and family. I interviewed Allan for Writerscast as part of the Publishing Talks series as I think the history of independent publishing needs to be documented, and first hand accounts by those involved seem to me the best way to preserve some of the knowledge and experiences of an important era in publishing. You can listen to it here if you want to get a feel for Allan and his work.
One moment with Allan still stands out for me. Probably six or seven years ago, when Amazon was first promoting digital conversion of print books, they put on presentations to publishers and distributors to convince us to convert as many of our books as possible to digital formats. I was perhaps naively convinced aready that the reflowable ebook format would be a great boon to reading. But Allan stood up and asked the pointed question – "What happens to the carefully designed pages we create for our books in this new digital format?" The Amazon representative bluntly stated something to the effect that "designed pages don't matter in our ebooks." That answer did not satisfy Allan, and somewhat presciently, he told me that this lack of interest and concern for design would be a big problem for e-readers and e-reading. How right he was then, and sadly, his views then about ebook design matters are still meaningful today. As he knew so well, the interaction between the reader and the word is where the magic of reading comes alive.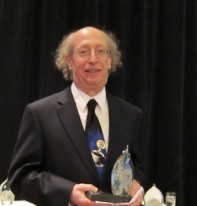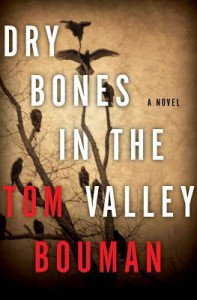 Dry Bones in the Valley – 978-0393243024 – Hardcover – W.W. Norton -$24.95 (ebook version available at lower prices)
This is a very fine mystery set in an unusual locale – rural Pennsylvania (fracking country). I don't usually read mysteries, but one of the pleasures of doing interviews with writers has been that I have been sent books by publishers that I would normally never have even looked at on my own. It's fun to pick up a book, to start reading a few pages and then to be thoroughly hooked. That happened for me with Tom Bouman's fine first novel. I really liked the portrayal of his main character, the local policeman, Henry Farrell. He's terrifically drawn and is a compelling, complicated, extremely human character.  And I liked the way Bouman worked his way slowly into the depths of the story. And I really loved the way he wrote about the people who live in this isolated rural county in Pennsylvania.
Bouman's interest in the outlaws and eccentrics who inhabit this world, his appreciation and even love for those who have kept to themselves, and to older forms of relationships among family and neighbors is palpable and powerful.
The book revolves around a body found in the woods and the search, naturally enough, for the killer. This novel is well worth spending some time as the story unravels. Great characters and fine writing make for a terrific read.
Author website here. Bowman used to work in publishing – he was an editor – and now lives in northeastern Pennsylvania with his family.  As of this writing, he is attending law school, so it may be a little while yet before he publishes his next book. And here is a terrific piece that Bouman wrote for Modern Farmer about rural crime fiction (that is a genre I did not know even existed!) I am hoping we'll see a new book from Tom Bouman before too much time passes.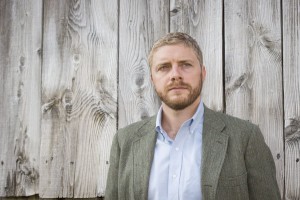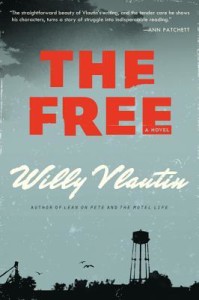 The Free (a novel) – 978-0062276742 – Harper Perennial – paperback – $14.99 (ebook versions available at lower prices)
Somewhat surprisingly, since I try to pay attention to music and songwriters who write fiction, I had not heard of Willy Vlautin before receiving a copy of The Free to read. I'm really glad to have discovered his work. Vlautin is one of a number of contemporary songwriters and musicians who have taken to writing short stories and novels. He's the founder and writes songs for the Portland, OR based alt-country band Richmond Fontaine. And he writes songs and plays with another interesting band called The Delines. His songs tend toward storytelling, so it is no surprise he is also interested in long form fiction.
His four novels have gained an incredible amount of praise from a wide variety of sources. He writes really well, has a great ear for dialogue and tells terrific stories. Judging from The Free, which focuses on Iraq veteran Leroy Kervin, who came back from the war with a traumatic brain injury. He is unable to find a way to make a new life, and tries to commit suicide, but ends up in a coma – and much of the novel's story takes place in an alternate reality story that goes on in his coma state.
There are other important characters whose lives are connected to Leroy; Freddie McCall, a hard working man who can't make ends meet, and is trying to put his family back together, taking big chances to make things work under challenging circumstances.  There is also the wonderful Pauline Hawkins, a nurse at the local hospital, who takes care of almost everyone in her life, including her very challenging father, And there is a young girl who connects with Leroy in some interesting ways as well.
The Free is an intriguing mix. It's realistic, yet much of the book takes place in a fever state. Vlautin loves the hard working characters who inhabit the lower middle class of Washington State and Oregon, but the narrative arc of the story is entwined with a mysterious underground terrorist organization (called The Free) inside of Leroy's unreachable mind. Vlautin also has a clear view of the politics and economic realities that shape their lives and their struggles to live in our post modern capitalistic world, so his stories are heartfelt and empathetic.
This is a terrific book, with great narrative drive. Vlautin knows how to weave a compelling story with characters that are fully drawn and captivating. Since reading this book, I've made a point to listen to a lot of his music as well, and am now a big fan. His other three novels are also on my list of books to read when time allows.  And Vlautin has a lot to say, listeners to this podcast will find out. He thinks and talks about contemporary life in America, and so many of the people in it who are struggling just to find a way to live. Willy is a troubadour and a soulful, skillful writer who deserves to be widely read. I for one am ready to hear a lot more from him.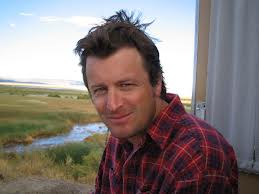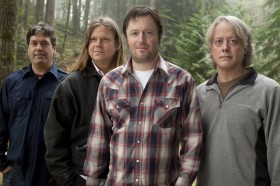 Alert: we had a good time talking, so this discussion runs slightly longer than usual Writerscast podcasts, almost 35 minutes. Enjoy!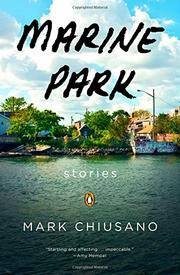 Marine Park: Stories – 978-0143124603 – paperback original – Penguin Books – $15.00 – ebook versions available at lower prices
Mark Chiusano grew up in Marine Park, perhaps the most isolated and least well known neighborhood of the now hip New York borough of Brooklyn. He spent some of his summers playing baseball in Switzerland.
He went to Harvard University, where he was the recipient of a Hoopes Prize for outstanding undergraduate fiction. Mark is still young – mid-twenties – but has been a prolific writer of short stories since college, some of which have appeared in literary magazines, including Guernica, Narrative, Harvard Review, and online at Tin House and The Paris Review Daily.
This first book is a collection of stories called Marine Park, after his boyhood neighborhood. It's a diverse collection, but linked by tone, perspective, and some recurring characters. Stories revolve around kids growing up in the tight-knit neighborhood, portraits of its denizens, adventures and misadventures. Eight of the stories, perhaps the core of the book, revolve around the brothers Jamison and Lorris, as they grow up from late childhood into adults in the almost present. 
Overall, these are really well written stories, any one of which can stand alone, but collected, create a cohesive outlook and impact on the reader. There's a palpable love and joy that shines through the narratives without ever falling prey to sentimentalism.
This is clearly a first book, with some stories seeming to experiment with different manners and tropes, as the author is feeling his way toward his authentic voice. But Chiusano is such a fine stylist, we tend to forgive any missteps or methodological repetitions. He is an original voice in many ways and we can expect more great writing from him as his work continues to grow.
Chiusano is now an editor at Vintage Books and is working on his next book.I'm guessing that his work, where he must spend time reading and editing other writers' work will help make him even better than he already is. I'm looking forward to reading more from this fine new writer. I think you will find our conversation both interesting and revealing of how a wonderfully creative writer thinks about the work.
This interview was recorded at John Marshall Media, New York City in summer 2014.
Author website –  where you can find a great quote about the book: "Here's the spirit of dear Sherwood Anderson in Mark Chiusano's Marine Park."—Ron Carlson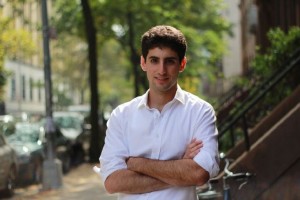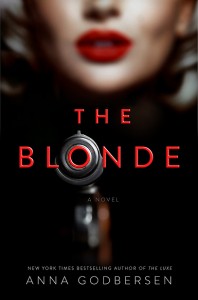 The Blonde – a novel – 978-1602862814 – paperback – Weinstein Books – $16 -  ebook editions available
Author Anna Godbersen has come up with a terrifically compelling novelistic premise – Marilyn Monroe as a mostly unwilling but still cunning spy for the Russians, whose task is to get something on President Kennedy the Russians can use. In return, her mysterious and very persuasive contact, who convinces MM that her father was also working for the cause of international communism, will connect her to the one man in the world she truly cares about.
It's a great reinvention, weaving together known elements of Marilyn's life and characters like Arthur Miller, Joe DiMaggio, JFK, and many others, with the addition of some invented characters and a hefty dose of imagination, Godbersen is able to draw out an entertaining and compelling thriller. In particular, I loved the way she empowers Marilyn, and shows her to be a brilliant, albeit often desperate character, who is able to far better understand the motives and behaviors of men and women than most, and to do what she must to achieve her own goals and protect those she loves.
Along the way, Godbersen draws compelling portraits of the key players in Marilyn's life and times, and the events she lived through. Marilyn becomes human, empathetic, and strong. And she tells a great story – no matter how well you know the actual history, you will enjoy this novel and its unfolding mystery. Could Marilyn have been connected to the conspiracy to assassinate Kennedy, perhaps in a surprising way? Do you really believe that Marilyn Monroe committed suicide or died of an overdose of pills? Godbersen's version of the story we will never know for sure in some surprising ways makes more sense than the history we do know.
And the book does have a wonderful cover.
Anna Godbersen was born in Berkeley, California, attended Barnard College, and worked for Esquire Magazine. She is best known as author of a number of young adult best sellers for Alloy Entertainment, include Luxe and Bright Young Things. Author website here.  More about the book here.