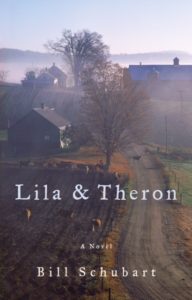 Lila and Theron (A Novel) – Bill Schubart – Charles Michael Publishing – Hardcover — 9781682613566 – 192 pages- $19.95 – ebook versions available at lower prices – June 6, 2017
This small book is short and sweet in a very good way. Through well written fiction, the book documents and celebrates an imagined place and people in time, that have only recently disappeared from the American landscape. It's difficult for most of us moderns to imagine life without all the technological conveniences we have come to take for granted today. It was not that many years ago that the isolated mountain communities of northern Vermont were still home to small farmers, whose daily lives were closer in rhythm to the nineteenth century than to even the twentieth, much less the technologically advanced twenty first century of today. Some of these hardy folk still farmed with horses into the 1960s, and many small-scale daily and truck farming operations managed by dint of endless toil, to support the families on the land they had worked for generations.
To most of us, these lives will be as foreign as science fiction. Harsh circumstances often make people harsh, but Schubart's characters find a way to access their humanity despite all the struggles of life which which they must cope. It's a joy to get to know these characters and to share the stories of their lives. Schubart, now in his seventies, bridges this time frame. He grew up in northern Vermont, and while his life experience was vastly different from the farm people he writes about here, these are people he knew and loved during the his youth, and it benefits us all that he has brought them to life in this lovely novel.
Thelma dies at nineteen giving birth to a son, Theron. When the son first meets his father, he learns his mother's death is his fault and can only muster the question, "How did she die?"

Looking away, the father mutters, "She died givin' birth ta you. An' I lost all her help and comforts."

"I have long considered Bill Schubart to be the wisest columnist in America. That same wisdom, deep life experience, and empathy come shining through on every page of his new novel, Lila and Theron. Full of joy, sadness, humor, and insight, Lila and Theron is a clear-eyed celebration of our almost boundless capacity, despite all our human frailties, to love both one another and the place we call home. Over the years, I have known many true and good country people like Lila and Theron, whom I have been proud and honored to call my friends. This is a beautiful book." – Howard Frank Mosher, author of Marie Blythe and Walking to Gatlinburg.
Bill Schubart has lived with his family in Vermont since 1947. He writes about Vermont in fiction, humor and opinion pieces, is the author of several books, is a regular commentator on Vermont Public Radio, and active in Vermont community and political life. Learn more about him and his work at his website.
It was a true pleasure for me to share a conversation about Vermont and its people, small-scale farming, and the art of fiction with my old friend, Bill Schubart.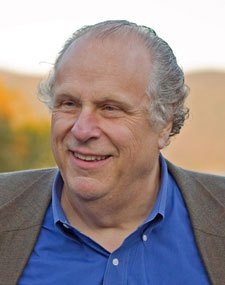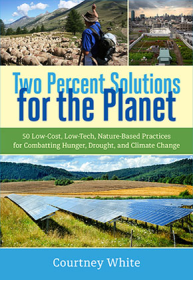 Two Percent Solutions for the Planet: 50 Low-Cost, Low-Tech, Nature-Based Practices for Combatting Hunger, Drought, and Climate Change – 9781603586177 – Chelsea Green Publishing – 240 pages – paperback – $24.95 – October 2015 (ebook versions available at lower prices)
It's my belief that climate change and its consequences are the single most important issue of our time. I am almost continuously upset by the responses of our society to environmental and planetary matters, which usually range from denial to despair.
Part of the problem is simply its scope. Solving planetary scale problems is simply beyond the ability of most of us to comprehend, much less to try to accomplish anything meaningful for us.
When I ran across this book, published by my friends at Chelsea Green Publishing in Vermont, I knew it would be a book I would like. And having read it, I continue to be inspired by its simple practicality. I've learned a lot from author Courtney White and can recommend this book to all, regardless of whether you are actually in a position to apply any of the ideas here. Even if you are a couch potato or a city dweller, this book will help you understand what is possible and practical for us to do in order to make a meaningful change in how we live on this earth.
I lifted the following paragraph from Courtney's website, A West That Works, because it best explains what this project is all about, and places it meaningfully in context.
We live in what sustainability pioneer Wes Jackson calls "the most important moment in human history," meaning we live at a decisive moment of action. The various challenges confronting us are like a bright warning light shining in the dashboard of a speeding vehicle calledCivilization, accompanied by an insistent and annoying buzzing sound, requiring immediate attention.
I call this moment the Age of Consequences – a time when the worrying consequences of our hard partying over the past sixty years have begun to bite hard, raising difficult and anguished questions.
How do you explain to your children, for example, what we've done to the planet – to their planet? How do you explain to them not only our actions but our inaction as well? It's not enough simply to say that adults behave in complex, confusing, and often contradictory ways because children today can see the warning light in Civilization's dashboard for themselves. When they point, what do we say?
As a parent and as a writer, this anguished question created a strong desire to document the sequence of events that I was witnessing as well as attempt to explain our behavior as a society. Hopefully, we would manage to turn off the warning light in the dashboard, but if we did not I was certain that future generations would want an accounting of our behavior.
So, in 2008 I began to write, blending headlines, narrative with travel and research into chronological installments, crossing my fingers.
I think he has done an admirable piece of work toward giving us a better future. Our conversation should add to an understanding of what is possible. Do go buy this book!
A former archaeologist and Sierra Club activist, Courtney dropped out of the 'conflict industry' in 1997 to co-found The Quivira Coalition, a nonprofit dedicated to building bridges between ranchers, conservationists, public land managers, scientists and others around the idea of land health. Today, his work concentrates on building economic and ecological resilience on working landscapes, with a special emphasis on carbon ranching and the new agrarian movement. His writing has appeared in numerous publications, including Farming, Acres Magazine, Rangelands, and the Natural Resources Journal. His essay The Working Wilderness: a Call for a Land Health Movement was included by Wendell Berry in 2005 in his collection of essays titled The Way of Ignorance.  Island Press published Courtney's book Revolution on the Range: the Rise of a New Ranch in the American West and Courtney co-edited, with Dr. Rick Knight, Conservation for a New Generation, also published by Island Press. He lives in Santa Fe, New Mexico, with his family and a backyard full of chickens.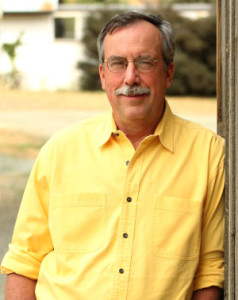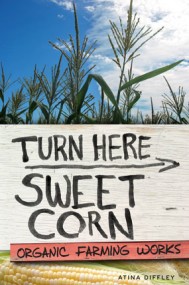 Turn Here Sweet Corn: Organic Farming Works – 978-0816677719 – University of Minnesota Press – Hardcover – $24.95 (ebook versions available)
As I write this, it's August, 2012, and sweet corn is beginning to be abundant here in Connecticut, where I live.  This is my favorite season, and my favorite summer vegetable too.  When I discovered this wonderful book, I picked it up immediately, and began to read it voraciously.  I really like this book, and corn is, of course, an evocation of much more for the author and her readers.  Atina Diffley has a great story to tell, and she tells it well in this lovely, powerful, evocative book.
Atina's story is literally grounded by her connection to the earth and to living in community.  As she tells us, she has always wanted to farm.  As she has worked with the land to grow food, she has learned how farming is a synthesis of land and people.  Wherever she is, along with her farmer husband, Martin, she is a sensitized and active member of her the ecosystem, paying close attention to the living world around her.  It's a great lesson for a world that seems alienated from the natural world.  Atina tells us about how she came to being a local organic farmer, a story of farming within close range of the Minneapolis/St. Paul urb for more than thirty years.  It's been an incredible struggle, but also, an incredible success, as she shows how a conscious connection between farm and city, between farmer and the food system can create healthy systems that last.  There are many practical lessons as well as inspiration, beauty, and sustenance here for anyone interested in building a new food system in America.
And in addition to a brilliant and beautiful story of land and living, Atina also tells the incredible story of the battle she and Martin led against the Koch brothers pipeline across Minnesota.  It's more or less mind boggling to imagine what they went through, and inspiring to see that it is possible for intelligent and organized opposition to powerful corporate forces can in fact be victorious – right over might.
This is a great book and one I am very happy to recommend to friends, family and colleagues.  Talking to Atina about her book was a great pleasure for me, and I hope our conversation will be illustrative of how wonderful this book is.  And thanks to the courageous and intelligent University of Minnesota Press for publishing this terrific memoir (a terrific publisher!).  Having sold the farm to the food cooperatives that supported it for so many years, Atina is now an organic consultant and public speaker on farming and food issues.  Her website is here.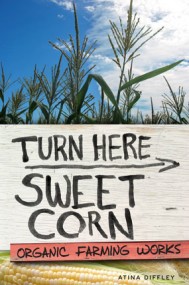 We had a great interview in which we covered a wide range of subjects related to her book and to the important issues she raises about our connection to the land, to food, to the reason why organic farming is so important, and to the meaning of food to our lives.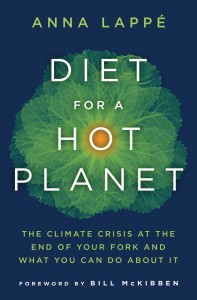 978-1-60819-465-0 – Bloomsbury – Paperback – $15.00 (ebook editions available)
Anna Lappe´ is the daughter of the well-known activist and writer Frances Moore Lappe´, author of the classic Diet for a Small Planet, a book that introduced Americans to the idea of thinking about food and its role in ecology and the world economy, and how food is so deeply intertwined with economics and politics.  Anna has therefore been involved in food issues since she was a child.  She and her mother collaborated on another interesting and challenging book, Hope's Edge in 2002. So it's not a surprise that she is so thoroughly cogent and coherent writing and talking about food issues in the context of climate change.
As Anna says on one of her many website, takeabite.cc, "the food system is responsible for as much as one-third of all greenhouse gas emissions. These emissions are particularly alarming because the food sector is the biggest driver behind methane and nitrous oxide emissions, which have global warming effects many times more powerful than carbon dioxide."  In Diet for a Hot Planet, Lappe´ goes straight to the heart of the issue: if we are going to think about the global climate crisis, we have to think about our food system, and if we are going to make change to mitigate the effects of climate change, we must make changes (now) in the global industrialized food system that dominates most of the world today.
This book was extensively and deeply researched; Lappe´ talked to many scientists, went to UN, governmental, corporate, and grassroots agriculture conferences, worked her way through many lengthy and dense reports and studies, and also visited organic farms around the world.
In this book she has put together an impressive array of facts proving that global industrial agriculture—specifically the use of hazardous chemicals, concentrated animal feeding operations, biotech crops, and processed foods—is impoverishing the land, destroying rain forests, polluting waterways, and emitting nearly a third of the greenhouse gases that are heating the planet.
By contrast, intelligently designed and operated organic-farming methods reduce carbon emissions and toxic waste while at the same time nurture soil and biodiversity.  Lappe´is convinced (and will likely convince you) that eating according to ecologically appropriate principles can not only influence the marketplace and help combat world hunger and climate change, but will make us healthier and safer as well.  Lappé also decodes food labeling, exposes Big Ag's "greenwashing" tactics, and offers "seven principles of a climate-friendly diet."
With a terrific foreword by the brilliant Bill McKibben, Diet for a Hot Planet should be essential reading for anyone who is trying to grapple with making real change in the way we live on this fragile planet.  Anna is a terrific public speaker and our talk for WritersCast is lively, full of information, and optimistic and positive as Anna herself.
Anna Lappe´related organizations and websites should be on your bookmark list:
Take a Bite Out of Climate Change
Small Planet Fund