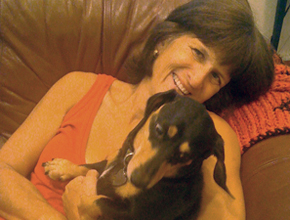 This interview with the talented essayist Marion Winik is unusual, as it is about three different (short) books Marion has published with the relatively new digital publisher SheBooks ("Every Woman Has a Story").  Since Winik, for a long time composed audio essays for NPR's "All Things Considered" (archived here), she is pretty smart about doing interviews, so I thought we would be able to cover these three books, as well as talking a bit about SheBooks and Marion's career as writer. I think she did a great job on all counts. I'd recommend a visit to her website too, lots of links, current information, and general literary goings on.
The three short books from SheBooks we talk about in this interview, all of which reflect Marion's wonderful wit and stylish writing:
August in Paris is a collection of travel stories told with great humor and affection, "from lost teenagers and missed connections to overpriced drinks and gambling mishaps." I don't know how she does it, but she keeps her bearings throughout.
The End of the World as We Know It collects nine essays about parenting and family, beginning with the story of her second wedding and subsequent move to rural Pennsylvania. She covers a broad range of subjects, from blended families, to having kids in her 40's and eventually to dealing with the legal problems that sometimes arise with teenage boys. Very much along the lines of her NPR pieces.
Guesswork is a collection of essays about memory and identity. One of my favorites, "The Things They Googled" looks at search engines and their effects on our lives. These eight essays will inspire you to reconsider your own history and sense of self from new angles: how treasured places and objects fit in, how your life as a reader shapes who you are.
You can purchase these and other books directly from SheBooks (they already have a really extensive and impressive list of publications) here or from Barnes & Noble, Amazon and probably other ebook retailers, all at reasonable prices. Buy direct and you support the publisher and its authors.
Marion Winik's (very abbreviated) biography in her own words:
"I was born in Manhattan in 1958 and raised on the Jersey shore. I graduated from Brown in 1978 and got my MFA from Brooklyn College in 1983.
Throughout my childhood and into my twenties, I wrote poetry. Some of it was published in two small-press books. In the late eighties—by which time I was living in Austin, Texas with my first husband, Tony—I began writing personal essays.
These days I live with my daughter Jane and our dachshund, Beau, in the beautiful Evergreen neighborhood of Baltimore. What a fabulous, underrated town this is. I teach writing in the MFA program in Creative Writing & Publishing Arts at the University of Baltimore. I write a column at BaltimoreFishbowl.com, and have a new memoir from Globe Pequot Press. It's called Highs in the Low Fifties: How I Stumbled Through The Joys of Single Living."
And here is something about the digital publishing start up, Shebooks: a curated collection of short e-books written by women, for women. All of our stories are easy to download and read on any digital device—and so good you'll finish them in an hour or two. We like to think of ourselves as an e-book boutique, the kind where you'll always find a story to fit your busy life.
Whether short fiction, memoir, or journalism, all Shebooks are handpicked by discerning magazine and book editors and written by women you either know of or will want to know. And because we offer our e-books by subscription as well as individually, you need never be without a great story to read.
As anyone who listens to WritersCast knows, I'm always interested in new publishing models. SheBooks certainly represents one of those new models. I think we will revisit them in a little while to see how this venture turns out. I hope it works – we need more digital publishing that tries to break out of the existing structures and models to try out different approaches to engaging with readers.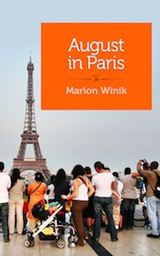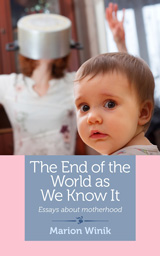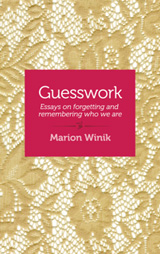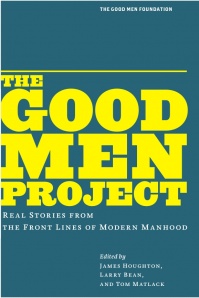 978-0615316741 – Paperback – The Good Men Foundation – $14.99
A bit more than year ago, longtime friends and former venture capitalist partners Tom Matlack and James Houghton began talking about exploring the meaning of manhood by getting men to share their stories. Today, the Good Men Project is a nonprofit foundation that benefits at-risk boys through the sales of its recently released book and a companion documentary, both titled "The Good Men Project: Real Stories from the Front Lines of Modern Manhood." The book is a collection of 31 essays by men from all over the country, gay and straight, revealing experiences that are often harrowing but ultimately redemptive.  There's also a DVD of the film available.
Not long ago, I read a story about this book and the fact that the editors could not find a publisher ("no one wants to read about men").  Being entrepreneurs and successful business people, of course they went ahead and published the book themselves – and did a very nice job of it too.  The book is divided into sections – Fathers, Sons, Husbands, Workers – pretty much all the categories that men will identify themselves at one time or another.  The stories are powerful, emotional without being cloying or sentimental, transformative, in some cases, plain and simply the telling of personal truths that benefit others.
This is a new generation of men talking about their lives, and while some things are different for men certainly than they were in the era when talking about one's emotional life was unimaginable and unaccepted, it's still not easy for men to talk meaningfully about the real things that motivate them, or worry them, or even scare them deeply.  The book certainly resonated with me, as I am sure it will for many men.
The Good Men Project is not, however, about therapy and simply talking to each other.  There's a real agenda here, to make a difference, to make change, to do good (The Good Men Foundation is a registered New York State 501(c)(3) charitable corporation dedicated to helping organizations that provide educational, social, financial or legal support to men and boys at risk. All proceeds from the sales of The Good Men Project: Real Stories from the Front Lines of Modern Manhood book and documentary film DVD will be distributed to the Foundation and will be used exclusively for the charitable mission of the Foundation).
The book features a wide range of writers, some professionals, many not.  The writing is very good throughout.  My interview with Tom Matlack covered alot of territory, including the story behind the whole project, and about this book, the other men who are involved with it, and how the Good Men Project works.  This is a valuable effort that I hope will be broadly successful.