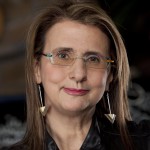 Publishing Talks began as a series of conversations with book industry professionals and others involved in media and technology about the future of publishing, books, and culture. As we continue to experience disruption and change in all media businesses, I've been talking with some of the people involved in our industry about how publishing might evolve as our culture is affected by technology and the larger context of civilization and economics.
I've now expanded the series to include conversations that go beyond the future of publishing. I've talked with editors and publishers who have been innovators and leaders in independent publishing in the past and into the present, and will continue to explore the ebb and flow of writing, books, and publishing in all sorts of forms and formats, as change continues to be the one constant we can count on.
It's my hope that these conversations can help us understand the outlines of what is happening in publishing and writing, and how we might ourselves interact with and influence the future of publishing as it unfolds.
Dominique Raccah is the founder and CEO of independent publisher Sourcebooks, based in Naperville, Illinois, which she began in 1987 after an earlier career in advertising. Reflecting Raccah's background and interests, Sourcebooks has always been strongly oriented toward marketing and promotion, devoting countless hours and dedicating significant resources to research, intelligence and outreach, and to understanding what customers want. This significantly differentiates Sourcebooks from most other independent publishers, so many of whom are more focused on developing content as opposed to what the customer needs or wants.
But Raccah is more than a smart marketer. She is a highly capable business person, an active entrepreneur, and somewhat of a visionary in terms of technology, business structure. She has been  and continues to be willing and able to pivot on her business models and plans much more quickly and readily than most of her peers.
At this stage, after more than a quarter century of successful innovation, she has become a thought leader in the book industry and her presentations about publishing and business structure and opportunities are often models of clarity and deep perception, that are valued by colleagues and competitors alike. In November 2013 she was named FutureBook's Most Inspiring Digital Publishing Person of 2013.
Indicative of the ways Raccah has embraced technology to drive her business forward, in an interview with the Chicago Tribune last year she said that digital technology "has been transformative because it allows you to tackle new kinds of problems and create new ways of connecting books and readers."
In our conversation, which took place in New York City in January, 2015, we covered a wide range of topics, from the history of Sourcebooks, through the present business and publishing landscape that interests and motivates Dominique as she continues to moves her company forward in a highly challenging environment. Much of our conversation focuses on Raccah's industry leading efforts to work directly with readers to make Sourcebooks' publishing brands meaningful to readers, and to learn directly what consumers want in their reading experiences. After a concerted effort over the past few years, Sourcebooks is now one of the leaders in the book industry in selling books directly to readers. It was a pleasure speaking with Dominique – who gives a great interview – and I hope this is a conversation that will be both useful and valuable to anyone interested in contemporary publishing.
Sourcebooks features a long list of innovative and successful publishing programs and projects, including Poetry Speaks, The Shakesperience, an interactive iBook that combines audio, video and a glossary to aid understanding of Shakespeare's plays, and Put Me In The Story, which customizes children's picture books with the reader's own name and photos to get kids excited about reading.
Raccah has a master's degree in quantitative psychology from the University of Illinois at Chicago Circle and worked at Leo Burnett's quantitative research department before starting Sourcebooks in her home in 1987.
Sourcebooks now has 120 employees, eight imprints and publishes more than 350 titles annually, several of which have been national best-sellers in recent years.
Some worthwhile links:
Dominique's TedX slideshare The Book in Transformation: A Publisher Vision for the Future
Chicago Tribune interview with Dominique Raccah
Mercy Pilkington article Sourcebooks Dominique Raccah Speaks on Driving Innovation
Put Me in the Story site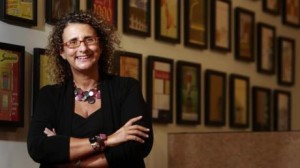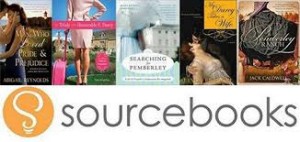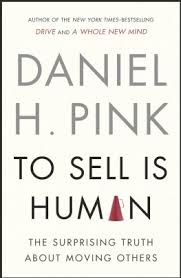 To Sell Is Human: The Surprising Truth About Moving Others – 978-1594631900 – Riverhead Books – paperback – $16 – ebook versions available at lower prices.
Daniel Pink is a terrific writer and in addition, he is extremely cogent in his thinking and presentation of ideas. The result is that his writing is very persuasive. I have long thought that selling is something that most of us do in one form or another on many occasions. Selling in that day to day sense, is about persuasion. Some of us are better at it than others, but it's part of the fabric of human relationships. So I was very excited to discover this book and having read it, am now a big fan of Daniel Pink's thinking on this subject.
Pink spent a lot of time and energy studying how the new American labor force works. In To Sell is Human he shows clearly that in today's connected world, with selling defined as *moving* or *persuading* others – customers or colleagues, those you work for and those who work for you – all of us are ultimately involved in a form of selling.
As Pink himself puts it: "Whether we're employees pitching colleagues on a new idea, entrepreneurs enticing funders to invest, or parents and teachers cajoling children to study, we spend our days trying to move others."
Pink brings this home by drawing on social science but his insights are what makes this book special. The old rules of selling don't apply anymore, and he tells us what we need to do in order to be successful in the modern world of collaboration and constant change.
Pink presents six successors to the elevator pitch, three rules for understanding others, five frames that can help us be more persuasive then ever, and more. This books is both visionary and practical, and really may change the way you think and therefore how you act in both work and personal social situations.
Dan Pink is a prolific author and motivational speaker. Dan's first book, Free Agent Nation: The Future of Working for Yourself, was a Washington Post bestseller. He also wrote The Adventures of Johnny Bunko: The Last Career Guide You'll Ever Need (the first American business book done in manga form). A Whole New Mind: Why Right-Brainers Will Rule the Future and another excellent book, Drive: The Surprising Truth About What Motivates Us. In total, this is a very impressive body of work. And as you can readily imagine, he is a great conversationalist and therefore we had a terrifically interesting conversation.  A visit to his website is highly recommended.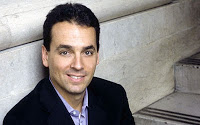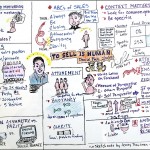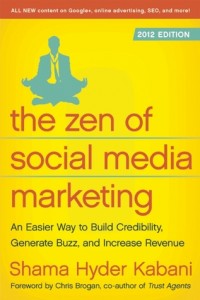 978-1936661633 – Ben Bella Books – $16.95 – paperback (ebook versions are available)
If you're involved in any business or any form of communication arts or entertainment, you already know that social media has rapidly become the buzz term of the new century.  Increasing numbers of people all over the world spend hours a day online in some level of engagement on Facebook, Twitter, Linked In, Tumblr and now Pinterest.   That the book I am talking about here, The Zen of Social Media Marketing: An Easier Way to Build Credibility, Generate Buzz, and Increase Revenue, is an updated 2012 edition of a book first published less than two years ago, indicates how dynamic and fast changing online social media have become.
Over the last four or five years, I have voraciously read or skimmed any number of books that cover either specific social media platforms, or more broadly on social media marketing and strategies for businesses and professionals.  Quite a few of them were very good and taught me valuable lessons.  None, however, was as penetrating and inspiring as this book.  Author Kabani deeply understands how social media marketing is so different from traditional marketing – and requires a very different approach from anyone attempting to "use" social media for their business or profession.  Zen is the right term.
Shama Kabani started her own marketing business, The Marketing Zen Group, right out of graduate school, and built it into a successful operation, learning as she went.  Her company used social media to attract clients; she practices what she preaches.  In the book, Shama lays out her  basic principles, contrasting the conversational and participatory approach of social media marketing to the megaphone approach of traditional product marketing that worked in the one way world of broadcast and publishing media for so many years.  Her core structure is compelling and simple: ACT: Attract followers, Convert them to consumer or customer, Transform your successes into magnetic attraction.
Throughout the book, Shama features anecdotes, guest experts in a wide range of subjects providing useful advice, and a steady stream of really powerful tools and behaviors that will help anyone from beginner to expert become a better social media participant and therefore a marketer.  For many businesses, becoming adept at working in social media has been the magic that has helped them succeed and thrive in a challenging and constantly changing environment.  I do believe that if you only have time to read one book on social media, this is the one to have.  So many of your customers (and potential customers) are so deeply involved with social media, you cannot afford to ignore them.
Talking to Shama was great fun, highly rewarding for me, and I think this interview will be useful and extremely valuable to all.  Writers and publishers in particular will find this conversation of particular value.  You can reach Shama directly in a variety of ways:
Email: shama@marketingzen.com; Facebook; Twitter; LinkedIn; Google+ 

Please post comments and any ideas and suggestions this discussion engenders.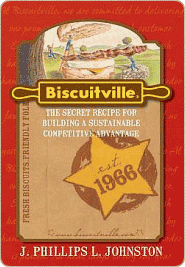 978-1-935212-05-8 – Hardcover – Easton Studio Press – $21.95
Biscuitville – the company – is a small family owned chain of breakfast restaurants based in North Carolina.  It's a very successful company financially, but what makes it special is its commitment to real values and to its people above everything else.  This is a company that "walks the talk" in ways that are really striking and deserve attention.
Despite knowing about and even having lived in North Carolina at one point, I had not heard of the company before reading this book.  I was really impressed by what I learned here.  This is not your standard issue company, nor is this your standard issue business book.  Author Phil Johnston is a veteran in business himself, as his biography indicates: he's a "serial CEO", having founded 10 successful venture-backed companies, earning him the CED Entrepreneur of the Year award in 1997.  He has been a director of five public companies, including a NYSE-listed company. He holds degrees in economics from Duke University, The Stern Graduate School of Business at NYU, his J.D. from the University of North Carolina Law School and was a scholar at the JFK School of Government at Harvard.
This book tells the story of Biscuitville, the company, but the focus of the book is really about seeing this successful small business as a model for how all business should work.  Scale is no excuse for giving up the values that have marked the growth of the Biscuitville chain.  Anyone in business can learn from the lessons taught by the founders and subsequent generations that are now operating Biscuitville.  It's really a great story, optimistic and uplifting for anyone who wonders whether American business can be saved.
In my interview with author Johnston, we talked about the Biscuitville company story, and how he came to write it, and we touched upon his wide experience in business, especially on the public side, and how the lessons of this small private company can be transferred to bigger businesses and organizations.   Phil is a great storyteller, with broad and deep knowledge, and an understanding of business issues I hope more people will get to experience through this talk.
Posted 3.22.10.  An excerpt of the book can be found at Chptr1.com.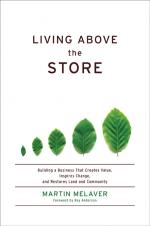 9781603580854 – Hardcover
Chelsea Green Press – $27.95
This is one of the most important and challenging books I have read in a long time.  In this book Martin Melaver tells stories about his life, his business, his family, and his community, as a  framework for understanding how business can (and must) change, in order to become truly sustainable, to become additive rather than extractive, and to rethink the way business is done.  As the publisher says: "Living Above the Store is for readers who care about issues of community and sustainability as well as for those who want to learn more about how a socially responsible business can first redefine, and then find, success."  In this interview, Martin and I talk in depth about the key ideas in the book, and talk in detail about some of the practical issues the book raises for so many who want to make a difference.  Martin demonstrates his clarity of thought and deep commitment to truly making change in business and community.  Highly recommended!
Martin Melaver has been CEO of Melaver, Inc., since 1992. Never content with the well-trod path, he has a PhD in literature from Harvard University and an MBA from Northwestern University's Kellogg School of Management. He is actively involved with numerous community organizations in and around Savannah, Georgia. Melaver splits his time between Savannah and Tel Aviv, Israel. …