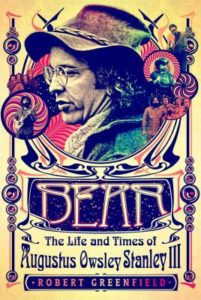 Bear: The Life and Times of Augustus Owsley Stanley III – Robert Greenfield – Thomas Dunne Books – Hardcover – 9781250081216 – 288 pages – $25.99 (ebook versions available at lower prices)
For many of us who came of age during the decade loosely known as "the sixties," the name Augustus Owsley Stanley, AKA Owsley or Bear, remains iconic and recognizable. He is best known as the maker of some of the best LSD ever manufactured;  "Owsley" branded acid could convince psychedelic adventurers that the tab on their tongues would be safe to take and would produce a good trip. And of course his role as the LSD source for the very famous "acid tests" run by writer Ken Kesey and the Merry Pranksters was well known to most hippies and fellow travelers "back in the day."
But few then knew much else about this mythic character. Owsley, who was the scion of an iconic southern political family, known to his friends and admirers as Bear, was an individualist in an era of individualism, a deeply anti-authoritarian truth seeker, who lived his life accordingly during a time when it was all too easy to simply proclaim oneself "against the man," but then do very little concretely to make things different. Owsley was himself a different sort of individual, his thoroughly unique mind and personality opened doors for others and changed the world in meaningful ways for thousands of people.
Owsley seems to have been everywhere and done every thing that mattered during one of the most creative and recognized periods of modern history. He was a self taught sound engineer and chemist, and later in his life a practical climate scientist and accomplished craftsperson. He was brilliant and iconoclastic, difficult and sometimes paranoid (taking lots of acid does change one's brain chemistry).
Early on, Owsley recognized that the Grateful Dead, then just among the many early Bay Area hippie groups, was an historic band, and being in the right place at the right time, he provided the money they needed to hone their sound, and ultimately become one of the greatest bands of all time. As their founding sound engineer and musical adviser, he recorded almost all of the Dead's greatest live performances (which have been released over the years to great acclaim), and designed the massive sound system that was known as the Dead's signature Wall of Sound. Owsley even designed the band's now ubiquitous logo after he realized the need to identify their equipment when the group played at live venues with other bands.
Being the central popularizer of LSD and creator of the Grateful Dead's sound system might be sufficient accomplishments for most people, but there is much more to tell about Owsley's life than this. Owsley's complete life story is here brilliantly and lovingly chronicled by Robert Greenfield, himself a well traveled and accomplished veteran of sixties pop culture. This is a fine biography, compelling and sympathetic, and whether you were "there" then or not, it is well worth reading about this fascinating and perceptive individual. When I read the book, I found myself wishing that Bear was still alive and still around to tell tales and open minds. We'll just have to make do with this story of his life and times. It's almost enough.
Robert Greenfield is the former Associate Editor of the London bureau of Rolling Stone magazine. He is the author of several classic rock books, among them S.T.P.: A Journey Through America with the Rolling Stones, as well as the definitive biographies of Timothy Leary and Ahmet Ertegun. With Bill Graham, he is the co-author of Bill Graham Presents: My Life Inside Rock and Out, which won the ASCAP-Deems Taylor Award. He has also written novels and short fiction. His novel Temple, won the National Jewish Book Award and was a New York Times Notable Book of the Year. His book, Timothy Leary: A Biography, which he spent ten years researching and writing, is a major work of cultural history, as is another fine book, A Day In The Life: One Family, The Beautiful People, and the End of the Sixties. Greenfield lives in California.
It was a great pleasure for me to talk with him about Bear, this book, and the period that so much influenced who we are today.
Interestingly, even though Bear was killed in a car accident in 2011, his website is still up and running, and is interesting to visit.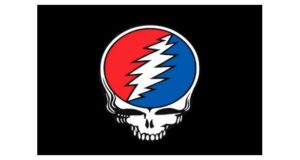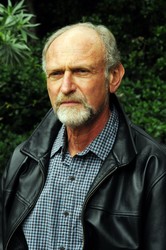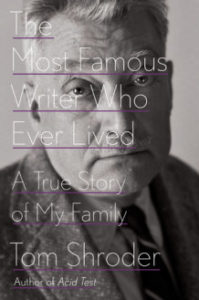 The Most Famous Writer Who Ever Lived: A True Story of My Family – Tom Shroder – Blue Rider Press – hardcover – 9780399174599 – 416 pages – $28 – published October 4, 2016 (ebook editions available at lower prices)
Tom Shroder is an excellent writer and an experienced editor who has had a long career as a journalist, as well as having also written some really interesting books. As it turns out, he is the grandson of the once-bestselling author, MacKinlay Kantor, who won the Pulitzer Prize in 1956 for his sprawling historical novel about the Civil War, Andersonville. I expect that a number of my listeners will have read that book, and many will quite possibly remember MacKinlay Kantor as someone who was an extremely well known and popular author in the fifties and sixties.
Like so many of us, Shroder grew up mostly taking his grandfather for granted, and while he was close with both his grandfather and grandmother, Tom did not really know very much about their actual lives before he was born, when their lives were very different. Their daughter, his mother, was also a writer as Tom was growing up, but he did not want to identify with the literary milieu of his youth. It was only later in his life that he was spurred to learn more about his family history, and to begin to understand himself within any kind of a personal literary context.
This book recounts the thoroughly compelling MacKinlay Kantor's very colorful and intentional life as a writer, as well as weaving together Shroder's own story, which is one of becoming a writer without perhaps intending to do so. It works amazingly well, and even if you have never read Andersonville or any of the other many books Kantor wrote during his long and checkered career, this particular book is likely to captivate you. It is full of wonderful stories and empathetic emotional connections.
Shroder's journey to understanding who his grandfather was turns out to be almost as epic as Kantor's actual life, full of twists and turns, discoveries and surprises. I read Andersonville long ago, and remember being fully engaged by its epic scope and historical detail. But I had forgotten that Kantor was also the ghost writer for Curtis Lemay later in his life, when things were not going so well for him. His was a complicated and very American 20th century story, story, and Shroder tells it exceptionally well.
Tom Shroder has been an award-winning journalist, writer and editor for nearly 40 years. His books include Acid Test: LSD, Ecstasy and the Power to Heal (2014), a mind-altering account of the resurgent research into the medical use of psychedelic drugs; Fire on the Horizon: the Untold Story of the Gulf Oil Disaster (2011) (co-author); and Old Souls: Compelling Evidence From Children Who Remember Past Lives (1999), a study of the border between science and mysticism.
He was the editor of The Washington Post Magazine between 2001 and 2009, where he oversaw Gene Weingarten's two Pulitzer Prize-winning feature stories, "Fiddler in the Subway" and "Fatal Distraction."
Shroder's The Hunt for Bin Laden (2011) was based on 15 years of reporting by The Washington Post. Shroder is also known for co-creating the Tropic Hunt, a mass-participation puzzle which has become The Washington Post Hunt in Washington, D.C.
Shroder was born in New York City in 1954.
You can visit Shroder's author website here.
"Fascinating…As Shroder vividly tells the story of this larger-than-life writer who was a generous and often doting grandfather, he contemplates the fleeting nature of fame….a biographical gold mine and an object lesson in the ultimate fading away of the best-selling, prize-winning success many writers dream about."
—Susan Cheever, The Washington Post
This book was a pleasure to read, and the conversation with Tom Shroder was a lot of fun for me as well. He made this interview extremely easy for me to conduct.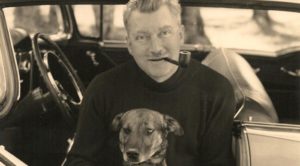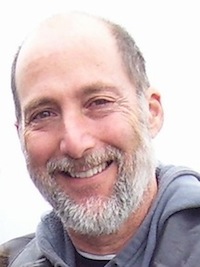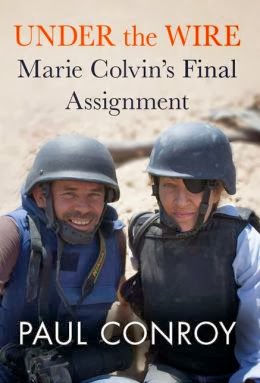 978-1602862364 – Weinstein Books – hardcover – October 8, 2013 – $26.00 (ebook versions available, prices vary depending on retailer)
Marie Colvin was an award-winning journalist who wrote principally for the London Sunday Times for almost thirty years until she was killed covering the siege of Homs in Syria in February, 2012.  She was raised in Oyster Bay (Long Island), NY, graduated from Yale in 1978 who worked for the British newspaper The Sunday Times from 1985 until her death.
Marie was an activist journalist in the best sense of the word, committed to reporting the lives and conditions of the oppressed and especially civilians suffering in wars, armed conflicts and governmental actions.  Her writing was vivid and clear, gripping and very muscular.
Colvin specialized in the Middle East, but also worked in East Timor, Sri Lanka, Chechniya and the Balkans. She was recognized by the British Press awards for her reporting in Chechniya (and an amazing escape from that war zone, also grippingly reported). In East Timor in 1999, she helped save the lives of 1,500 refugees stranded in a United Nations compound that was surrounded by the Indonesian Army after the Timorese chose independence from Indonesia in a referendum.  Colvin and two other journalists refused to leave and forced the UN to stay as well, and eventually the refugees were extracted and taken in by Australia.
In 2001 she became the first Western journalist in years to enter Tamil Tiger rebel territory in northern Sri Lanka. When she returned to the government-controlled area, her group was fired on by Sri Lankan military, and she was wounded by shrapnel, losing the use of an eye.  She famously wrote a 3,500 word dispatch about her adventure while in the hospital in NY for surgery. From that time onward, her black pirate-style eye-patch became  the emblem that represented her irrepressible spirit to all.
John Burns, the veteran New York Times foreign correspondent, called her "one of the most respected and celebrated reporters on Fleet Street…She was, of course, absolutely fearless, though she knew the dangers well."
Alan Philps, a former Telegraph foreign correspondent said: "What she brought to journalism was being a great eyewitness and being incredibly brave. It was a role she settled into and she never saw another form of journalism she wanted to do, but that meant she sacrificed everything for the job."
In 2010 at a London newspaper industry service for fallen British journalists, she gave a moving speech about the work and risks of foreign correspondents: "We always have to ask ourselves whether the level of risk is worth the story. What is bravery, and what is bravado?
"Journalists covering combat shoulder great responsibilities and face difficult choices. Sometimes they pay the ultimate price."
Marie Colvin reported from Libya in the middle of many battle zones during the revolution against Qadaffi, where she worked with photographer Paul Conroy, who became a close friend of Colvin's.  In 2012, the two of them, working for the Sunday Times, made their way into Homs in Syria, where the government was bombarding the local population into submission.
Under the Wire is Conroy's story about his friendship and work with Marie Colvin in Libya and Syria.  Most of the book is a blow by blow account of their time in Homs, where Marie was killed while trying to leave Homs after many days in terrible danger, along with French photographer Remi Ochlik and Conroy was grievously wounded as well.
The book is a vivid and powerful account, not only of the work of the foreign correspondents who went to Syria to document what was going on there, but of the people in the country on the rebel side, who wanted Marie, Paul and other western journalists there to report what was happening.  Acts of bravery, selflessness and heroism abound.
Paul Conroy's story is a gripping and painful celebration of the human spirit, full of bravery and hope and a wonderful memorial to the work and life of Marie Colvin.  It's also a reminder, as the civil war in Syria continues, of how much we need people like Marie to serve as a public conscience in the face of oppression and state sponsored violence.
Marie Colvin's work has been published as On the Front Line: The Collected Journalism of Marie Colvin.   Visit her website to learn more about her life and work, and the Marie Colvin Memorial Fund.  The Colvin family has established a memorial fund in honor of Marie. The fund will direct donations to charitable and educational organizations that reflect Marie's lifelong dedication to humanitarian aid, human rights, journalism and education.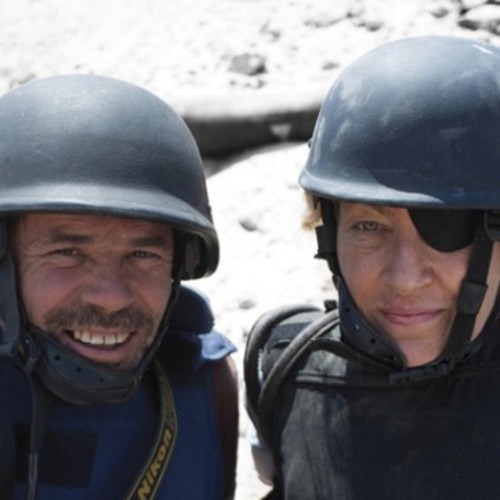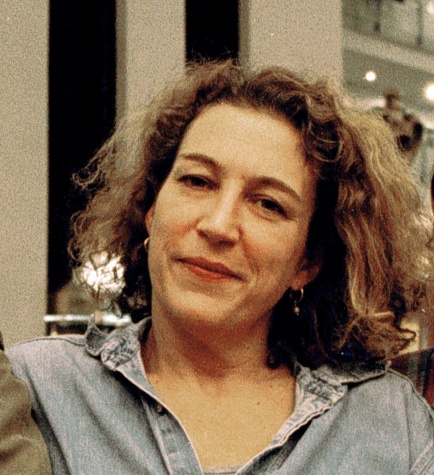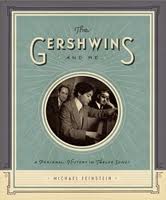 978-1451645309 – Simon & Schuster – Hardcover –  $45 (ebook editions available at lower prices)
Michael Feinstein is doubtless the most active supporter and proponent of the Great American Songbook we have.  Aside from his own inspiring performances, he is an incredible impresario of the music he loves and that he loves to share.  His "Michael Feinstein's American Songbook" show is on PBS (and past seasons are available on DVD).  He performs more than 200 times a year, and records regularly.
Michael has been nominated for five Grammys, most recently in 2009 for The Sinatra Project and his TV special, Michael Feinstein – The Sinatra Legacy, is currently airing on PBS.
He is also the founder of the Feinstein Initiative, that preserves and promotes the Great American Songbook, and serves as Artistic Director of the Palladium Center for the Performing Arts, a $170 million, three-theatre venue in Carmel, Indiana, which opened in January 2011. The theater is home to an annual international Great American Arts festival, diverse live programming and a museum for his rare memorabilia and manuscripts. Starting in 2010, he became the director of the Jazz and Popular Song Series at New York's Jazz at Lincoln Center. In 2013, he will replace the late Marvin Hamlisch as the lead conductor of the Pasadena Pops.
His many other credits include scoring the original music for the film Get Bruce and performing on the hits television series "Better With You," "Caroline in the City," "Melrose Place," "Coach," "Cybill" and "7th Heaven."
Feinstein was born in Columbus, Ohio, where he started playing piano by ear as a 5-year-old. After graduating from high school, he worked in local piano bars for two years, and then moved to Los Angeles when he was 20. The widow of legendary concert pianist-actor Oscar Levant introduced him to Ira Gershwin in July 1977. Feinstein became Gershwin's assistant for six years, deeply influencing his life and setting him on the path that has become his life as a singer, songwriter and promoter of music.
In The Gershwins and Me, Feinstein tells a personal story in which each of the twelve chapters highlights one of the Gershwin classic songs, using them to tell the story of the Gershwin brothers and their family, illuminating their music and incredible creativity, and telling memorable personal stories throughout. In this unusual narrative, Feinstein tells a moving chronicle of his own life with the Gershwins and his vision of how their music inculcates so much of modern American life.  It's a wonderful, personal and special book that I very much enjoyed discussing with author Michael Feinstein, whose amazing website demonstrates the incredible breadth of his work in music.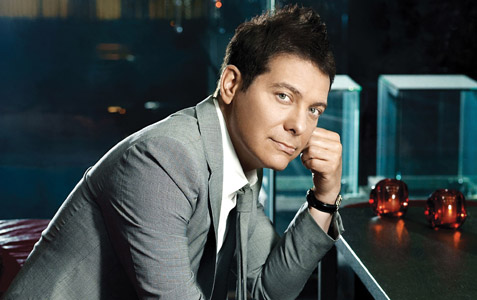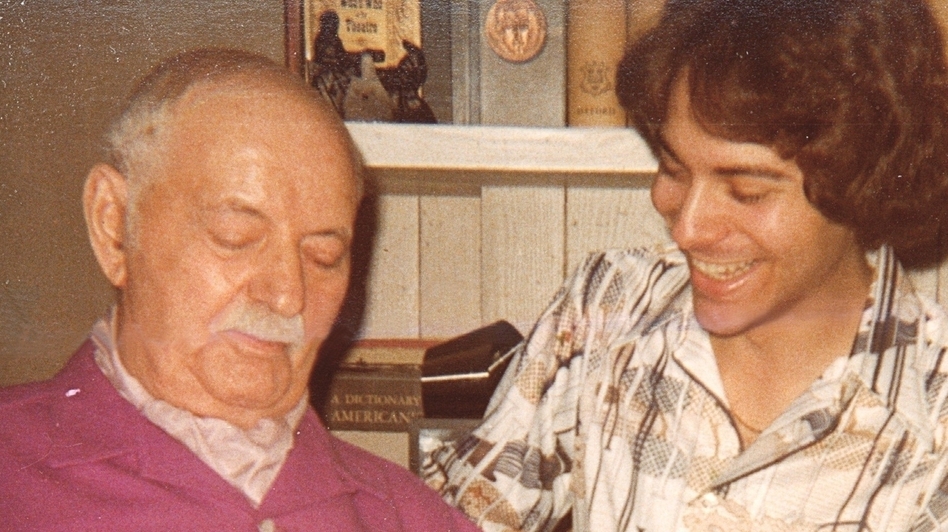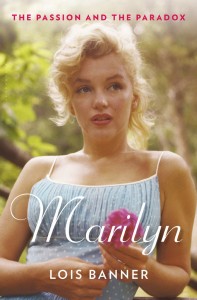 978-1608195312 – Bloomsbury USA – Hardcover – $30.00 (ebook editions available, prices vary)
Marilyn Monroe was one of the great icons of mid-century America.  I grew up while she was in her prime in the late fifties and the early sixties, and the power of her image and beauty was available even to me as a pre-pubescent youth.  Her cultural appeal was remarkable.  But the complexity of her persona was equally powerful, and certainly enabled her incredible charisma and appeal.
Her marriages to the equally iconic Joe DiMaggio and the brilliant playwright Arthur Miller, and rumors of her romantic liaisons to many other well known public figures added to the mythological elements of her story.  And her undeniable skill as a comic actress and amazing on screen sexuality were unmatched by any other actor of her time.  That she died relatively young, and in mysterious and controversial circumstances only added to the ongoing fascination with her life that continues a half century later.
Marilyn biographies (and exploitive tell-alls) abound.  But no biographer has done what feminist scholar Lois Banner has done in Marilyn: The Passion and the Paradox.  This is a complex and in-depth examination of a complex and challenging subject.  Through exhaustive research and access to previously unavailable sources, Banner tells the story of Marilyn's life in incredible (and never boring) detail, begins=ning at the outset of Marilyn's difficult life and through to her sad and tragic death at age 36.  We learn a tremendous amount about Marilyn, as a person, an actress, a thoughtful and well read intellectual, a star with a created narrative, a lover of men and of women, and in many ways a proto-feminist figure.
Reading this book, I found myself thinking about the distinctions in human nature that enables some of us to use personal challenges to grow and to create ourselves into powerful beings, while others simply suffer.  But most of all, the sheer loneliness and pain of being that beset Marilyn are overwhelming to contemplate.  Reading Banner's recounting of her final weeks and days is an incredibly painful experience.  And it was eye-opening for me to understand that the circumstances of her death are likely not as most of us have believed, a suicide.
This is really a powerful story, and one that I recommend to readers who may not have felt themselves interested in the details of Marilyn Monroe's life.  This is a serious biography about a serious and important life, and one that is well deserving of the powerful telling Banner has given to Marilyn.  You can learn more at the author's website.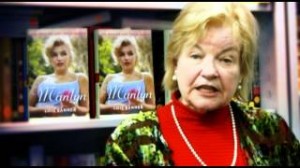 I really enjoyed talking to Ms. Banner and wished we had more time available to talk together about this book.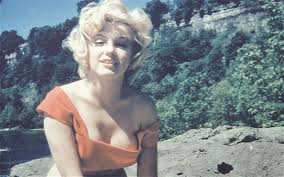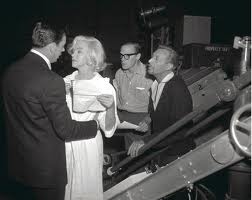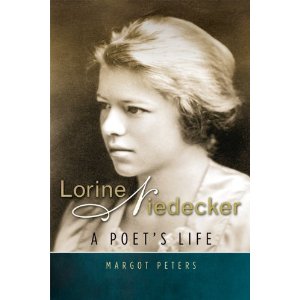 978-0299285005 – University of Wisconsin Press  – Hardcover – $34.95
I have loved the poetry of Lorine Niedecker, and been deeply influenced by her work and life since being introduced to her writing by the great poet and independent literary publisher, Jonathan Williams, just a few years after her untimely death in 1970.   His outstanding press, The Jargon Society, published one of the largest collections of her work during her all too brief lifetime (T & G: Collected Poems, 1970).  In the years since her death, she has been discovered by many writers, scholars and general readers and her work is available now in several great collections, including Collected Works, edited by Jenny Penberthy, from the University of California Press.
For the many who still do not know of her, Lorine Niedecker (1903-1970) was born, raised, schooled and lived almost her entire life in Wisconsin.  She was a poet her entire adult life, mostly self-educated, but always deeply involved in the milieu of modernist poetry and experimental writing.  The most famous of her peers were William Carlos Williams (who knew and appreciated her writing), Louis Zukofsky (with whom she had a very deep and complicated relationship), and George Oppen and Carl Rakosi, among many others.  But as a woman writer who worked hard for a living during a time when men ruled the literary roost, she wrote mostly in obscurity, known only to a small number of other writers who appreciated the brilliance of her imagination and craft.
My friend tree
I sawed you down
but I must attend
an older friend
the sun
Margot Peters' new biography, Lorine Niedecker, A Poet's Life, is a wonderful book, reflecting Peters' own love and appreciation for her subject's life and writing.   Lorine's life story is important to read about, whether you have read her poetry or not.  It's a powerful introduction to a complicated and unique American life.  Lorine never had it easy.  Her family life was difficult, her poor eyesight was a difficulty for her entire life, her relationships with men were complicated and often painful for her, and she never received the attention her writing deserved.  Peters tells the story of her life in great detail, but is never boring.  She interviewed people who knew Lorine where she lived in Wisconsin, and even those who, like me, think they know Lorine and her work will learn a great deal about her.  Peters is perceptive and clear eyed about Lorine and aware of the difference between the life as lived and the poetry as written.  For the poet, it is always the words that matter.  Peters knows this too.
Reading about Lorine Niedecker continually reminded me of the power of her intellect and the depth of her brilliance as a poet.  She honed and sharpened constantly, like a jeweler bringing a stone to life.  Her reading was vast, her intelligence and clarity of vision virtually unmatched.  I do not think it is an understatement to call Niedecker one of the greatest poets America has ever produced.
Poet's work
Grandfather
advised me:
Learn a trade
I learned
to sit at desk
and condense
No layoff
from this
condensery
Every poet, every writer, should read and absorb these words.
If it's not obvious, I have been smitten by this poet's work for a really long time.  This biography is a terrific addition to the Niedecker opus, and is highly recommended.  I had a great time talking to Margot Peters, whose knowledge of Niedecker, Wisconsin and poetry is broad, deep and very well put together.
Please visit the Lorine Niedecker website to learn more about her, sample some poetry, and to get a feel for Fort Atkinson, where she lived most of her life.  You can visit Margot Peters' website for more about her book as well.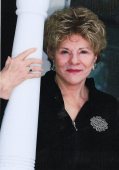 There is now an annual Niedecker Poetry Festival in Fort Atkinson, Wisconsin every fall.
Books by and about Niedecker:
New Goose. Prairie City, Ill.: Press of James A. Decker, 1946.
My Friend Tree. Edinburgh: Wild Hawthorne Press, 1961.
North Central. London: Fulcrum Press, 1968.
T & G: Collected Poems 1936-1966. Penland, N.C.: Jargon Society, 1969.
My Life By Water: Collected Poems 1936-1968. London: Fulcrum Press, 1970.
Blue Chicory. Edited by Cid Corman, New Rochelle, N.Y.: The Elizabeth Press, 1976.
From This Condensery: The Complete Writings of Lorine Niedecker. Edited by Robert J. Bertholf, Jargon Society/Inland Book Company, 1985.
The Granite Pail: Selected Poems of Lorine Niedecker. Edited by Cid Corman, North Point Press, 1985.
Collected Works. Edited by Jenny Penberthy, Berkely: University of California Press, 2002.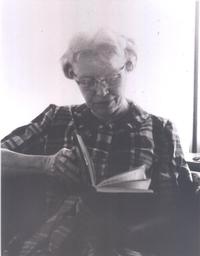 (note, I owe apologies to LN – in the poem Poet's Work above, I could not get the spacing to work right here, please read it either on the Niedecker site or in the Collected Works to see it the way the poet meant it to look on the page)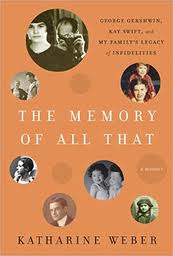 978-0307395887 – Crown – Hardcover – $24.00 – ebook editions also available
Katharine Weber is best known as a novelist – I interviewed her last year about her wonderful novel True Confections and she has written many more fine books.  The Memory of All That, subtitled "George Gershwin, Kay Swift and My Family's Legacy of Infidelities is both a memoir of her own family, as well as a history of a certain slice of twentieth century America, primarily focused on her grandmother, Kay Swift, whom she loved, and her quite unusual and difficult father, Sidney Kaufman, with whom her relationship was far more complicated to say the least.
Sidney Kaufman was a larger than life character, but mainly one of his own making, someone who spent years trying to "make it" in the movies and never succeeding.  He was also a narcissist, a husband who literally neglected his wife and family, and who had numerous long lasting affairs.  One most notable was an affair that lasted for years with Beatrice Buchman, wife of the famed (blacklisted) screenwriter, Sidney Buchman (who happens to be my father's first cousin).
Sidney Kaufman also was a target of a decades long investigation by the FBI, initially because the agency confused him with another Sidney Kaufman, a longshoreman who joined the Abraham Lincoln Brigade to fight fascism in Spain.  And hilariously, Kaufman was such a fantasist, that the FBI itself could not tell the facts about his life from the fiction.  Not so hilariously was the effect of Kaufman's absences and failures to relate to his family, which deeply affected the author of this book, as she recounts in some deeply moving passages in this book.
But in many ways, the focus of this book is really on Kay Swift, known even today for her wonderful music, as well as for her lengthy romance (and musical collaboration) with renowned composer George Gershwin.  Weber tells her grandmother's fascinating life story with a great deal of love, and of course intimacy, and provides an insider's view of many details of her life and relationships with her husbands and lovers.  Swift is in many ways an iconic, 20th century American woman, who made her way among men at a time when doing so was unusual and difficult, and required considerable verve and inner direction.  And while she had many material advantages, the challenges she faced and overcame, both personally and professionally, were significant and testament to her powerful inner being.
Weber's grandfather was James Paul Warburg, and here introduces us to him and the rest of his famous banking family.  Interesting stories are here in abundance.  Grandfather Warburg advised and feuded with President Franklin D. Roosevelt, great-uncle Aby Warburg, while eccentric to say the least, was responsible for significant theories in art and myth, and the family was at times dominated by the unusual psychoanalyst Gregory Zilboorg (who slept with his patients on a regular basis, and turned George Gershwin against Kay Swift when she decided to stop allowing him to sleep with her!)
Overall, this is an engaging, beautifully written and emotionally powerful book.  Katharine Weber's family has been complicated, brilliant, interesting, and influential in many areas of American life, and of course has made her the writer she is today.  She tells the story of her family with humor, love and a keen eye for emotional detail, and gives us a portrait of herself at the same time.
In my conversation with Katharine we talked about her father, and the complexities of his life, as well as her relationship with Kay Swift and how this book came to be written.  It's a terrifically engaging story she has to tell and we had a great talk about her really great book.
Katharine Weber's website is here.  The Memory of All That got a terrific review in the NY Times:
"…Ms. Weber's account of her relationship with her manipulative fabulist of a father brings to mind classic autobiographies of unmoored childhoods, like Mary Karr's "Liars' Club" and those companion volumes from the brothers Wolff, "This Boy's Life" (Tobias) and "The Duke of Deception" (Geoffrey)…It's when Ms. Weber remembers Papa that her considerable skills as a writer are most seductively on display. And it's not just because the exasperating Kaufman is such a good subject. It's that Ms. Weber is able to arrange words musically, so that they capture the elusive, unfinished melodies that haunt our memories of childhood. As her grandmother's lover might have put it, she's got rhythm." – Ben Brantley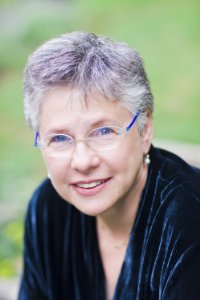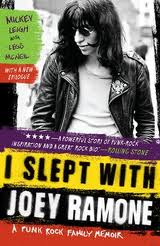 978-1439159750 – paperback – Simon & Schuster – $15.99 (ebook versions available $12.99)
Mickey Leigh grew up in Queens in the 1950s and 1960s as Mitchel Hyman.  His brother was Jeffrey Hyman, more famously known as Joey Ramone, lead singer of the great American punk rock band, The Ramones.  I Slept with Joey Ramone (subtitle: a punk rock family memoir) tells their story from the beginning to the end of Joey's relatively short life and just a bit farther into the almost present day.  Mickey had some writing help from rock journalist Legs McNeil, and throughout the book, the story is told compellingly in Mickey's voice and from his perspective.
We start in Queens where the boys grow up somewhat rockily.  Their family situation was never easy, and Mitchel and Jeff were bullied misfits.  Joey had both physical and psychological issues that manifested early in his life. Music became their savior very early, but at the beginning it was Mitchel (Mickey) who was the musician, and it took some time before the very complicated Jeff got together with the band that became the Ramones and found not only his voice, but his new identity.
The Ramones story as told by Mickey Leigh, is pretty incredible, even for fans who know something about the band and were there during the glory days.  The relationships between the various band members were legendarily terrible.  How this band stayed together and made such incredible music is still a mystery.  Mickey was there at the beginning; John Cummings, aka Johnny Ramone, was initially his best friend.  Mickey ended up being the band's first roadie, while Joey, the quintessential misfit outsider, became the front man singer of what eventually became one of the greatest rock bands of all time. Later Mickey had his own career with a number of bands, as well as being a songwriter too.
The many stories and incidents recounted in this book are never boring, even when the sometime strange and complicated elements of Joey Ramone's personality begin to repeat themselves over years.  There is a tremendous amount of love here, and some not so nice things as well.  Mickey's own story is complicated and he has alot to say about alot of the people he worked with, for and sometimes against throughout the years.  Nothing here is ever boring.  It's sometimes sad and frustrating to know how things were for Joey Ramone and his family, friends and associates, as it was often difficult, confusing and painful for all of them.  Even years later, when they were inducted into the Rock and Roll Hall of Fame, the Ramones created an emotionally complicated scene.
Ultimately, Mickey (and doubtless Legs too) has captured beautifully a unique and special part of modern musical history, that is also the story of redemption, which is after all, the real story of rock and roll.  And at the end Joey and Mickey always did make up.  As Mickey tells it, the last time really counted the most. "He pulled me down to him, and he just didn't let go. I can still feel that hug."  This is a book well worth reading for anyone interested in New York punk rock.  I had a great time talking to him about the book and his experiences in rock and roll.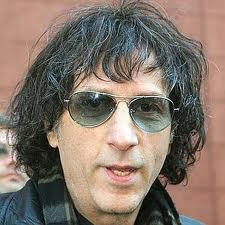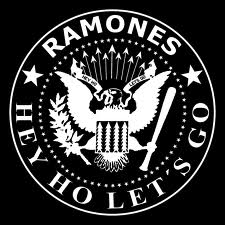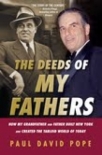 978-1442204867 – Hardcover – $24.95 – Philip Turner/Rowman & Littlefield (e-book editions available at $9.99)
Well this is truly an amazing 20th century American story, and really well told by the author, who spent many years working on this book.  There are characters here as big as those in any historical novel. The full title of the book gets to what the story is about: The Deeds of My Fathers: How My Grandfather and Father Built New York and Created the Tabloid World of Today.
Paul David Pope's grandfather, Generoso Pope Sr., came to this country alone and poor, at a very young age seeking a better life, as so many other immigrants did.  That part of the story is hardly unique.  But he was obviously a very special sort of person, and it did not take him very long, through hard work, intelligence and a certain amount of ruthlessness, to create a building trades empire in the greatest city in America, New York City.
His companies supplied the concrete that literally built the city in the boom years of New York.  But he also managed to buy and control this country's primary Italian language newspaper, Il Progresso, and his wealth, power and connections (including political kingmakers, the mob, and even FDR as well as the Pope) made him one of this country's leading and most influential Italian Americans. Because he was able to use his newspaper to influence elections, he essentially became a kingmaker in the old school of American politics, and was truly an iconic emblem of his times.
But author Pope does not shy away from telling us the ugly along with the good.  His grandfather was far too close to Mussolini in the 1930s, and was blatantly used by the Fascists to try to influence American public opinion in their favor during the lead up to World War II.  And he was far from being a good husband and father.  He always favored his youngest son, Gene (author Pope's father), and selected him to run his businesses, over his older and more experienced brothers.
Early on, Gene Americanized his name to Pope. He was pushed out of the family business after his father's death by his mother and his two older brothers.  At that point, Gene, with a loan secured from his "Uncle Frank" Costello, bought a newspaper in decline, the New York Enquirer.  With a combination of dedication and a brilliant natural understanding of what average readers would want to read, he created the pinnacle of all tabloids, the National Enquirer.  Of course, the support of his Uncle Frank did not come without strings, and Frank required that the paper stop attacking the mob in its stories, and in fact it was to publish only positive stories about projects the mob was backing, and even that the Enquirer would attack and discredit the enemies and opponents of organized crime – which it did without hesitation.
But the heart of Gene Pope's story is his single minded dedication to the newspaper he loved.  He moved the company to Florida and made it almost the only thing he cared about.  As he grew older, he was clearly eccentric in his behavior (some might say nighly neurotic and disturbed).  But throughout, Gene Pope gives readers what they want, and as the National Enquirer covers the paranormal, medical cures, celebrities, always attentive to what the average American would read, and circulation soars, peaking with the 7 million copies sold of the Enquirer's 1977 exposé on the death of Elvis Presley.
Paul David Pope gives us a fast paced, almost novelistic version of his family's history.  His story is based on hundreds of interviews, and a huge amount of research, but of course much of what happened in the earlier part of the story is reconstructed from the documentary record.  It is a gripping narrative, and a compelling story for anyone who cares about the modern history of the United States as lived by some of its more colorful and successful citizens, and the author gets across the complexity of his real life family in their non-stop rush to make their marks.
Talking to the author gave me a chance to delve into the background of the story, what motivated Paul to do all this work and stay with it for so long, and for him to talk about how his family history has affected his own life.  There's more about the book at the author's website too.