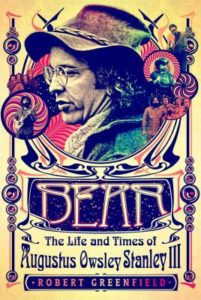 Bear: The Life and Times of Augustus Owsley Stanley III – Robert Greenfield – Thomas Dunne Books – Hardcover – 9781250081216 – 288 pages – $25.99 (ebook versions available at lower prices)
For many of us who came of age during the decade loosely known as "the sixties," the name Augustus Owsley Stanley, AKA Owsley or Bear, remains iconic and recognizable. He is best known as the maker of some of the best LSD ever manufactured;  "Owsley" branded acid could convince psychedelic adventurers that the tab on their tongues would be safe to take and would produce a good trip. And of course his role as the LSD source for the very famous "acid tests" run by writer Ken Kesey and the Merry Pranksters was well known to most hippies and fellow travelers "back in the day."
But few then knew much else about this mythic character. Owsley, who was the scion of an iconic southern political family, known to his friends and admirers as Bear, was an individualist in an era of individualism, a deeply anti-authoritarian truth seeker, who lived his life accordingly during a time when it was all too easy to simply proclaim oneself "against the man," but then do very little concretely to make things different. Owsley was himself a different sort of individual, his thoroughly unique mind and personality opened doors for others and changed the world in meaningful ways for thousands of people.
Owsley seems to have been everywhere and done every thing that mattered during one of the most creative and recognized periods of modern history. He was a self taught sound engineer and chemist, and later in his life a practical climate scientist and accomplished craftsperson. He was brilliant and iconoclastic, difficult and sometimes paranoid (taking lots of acid does change one's brain chemistry).
Early on, Owsley recognized that the Grateful Dead, then just among the many early Bay Area hippie groups, was an historic band, and being in the right place at the right time, he provided the money they needed to hone their sound, and ultimately become one of the greatest bands of all time. As their founding sound engineer and musical adviser, he recorded almost all of the Dead's greatest live performances (which have been released over the years to great acclaim), and designed the massive sound system that was known as the Dead's signature Wall of Sound. Owsley even designed the band's now ubiquitous logo after he realized the need to identify their equipment when the group played at live venues with other bands.
Being the central popularizer of LSD and creator of the Grateful Dead's sound system might be sufficient accomplishments for most people, but there is much more to tell about Owsley's life than this. Owsley's complete life story is here brilliantly and lovingly chronicled by Robert Greenfield, himself a well traveled and accomplished veteran of sixties pop culture. This is a fine biography, compelling and sympathetic, and whether you were "there" then or not, it is well worth reading about this fascinating and perceptive individual. When I read the book, I found myself wishing that Bear was still alive and still around to tell tales and open minds. We'll just have to make do with this story of his life and times. It's almost enough.
Robert Greenfield is the former Associate Editor of the London bureau of Rolling Stone magazine. He is the author of several classic rock books, among them S.T.P.: A Journey Through America with the Rolling Stones, as well as the definitive biographies of Timothy Leary and Ahmet Ertegun. With Bill Graham, he is the co-author of Bill Graham Presents: My Life Inside Rock and Out, which won the ASCAP-Deems Taylor Award. He has also written novels and short fiction. His novel Temple, won the National Jewish Book Award and was a New York Times Notable Book of the Year. His book, Timothy Leary: A Biography, which he spent ten years researching and writing, is a major work of cultural history, as is another fine book, A Day In The Life: One Family, The Beautiful People, and the End of the Sixties. Greenfield lives in California.
It was a great pleasure for me to talk with him about Bear, this book, and the period that so much influenced who we are today.
Interestingly, even though Bear was killed in a car accident in 2011, his website is still up and running, and is interesting to visit.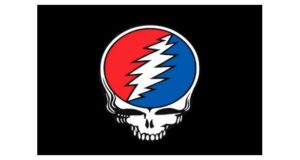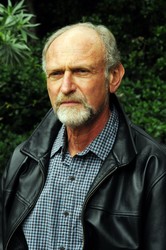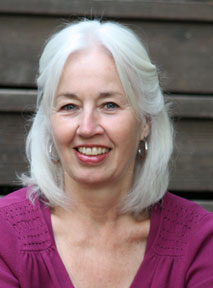 Publishing Talks began as a series of conversations with book industry professionals and others involved in media and technology about the future of publishing, books, and culture. As we continue to experience disruption and change in all media businesses, I've been talking with some of the people involved in our industry about how publishing might evolve as our culture is affected by technology and the larger context of civilization and economics.
I've now expanded the series to include conversations that go beyond the future of publishing. I've talked with editors and publishers who have been innovators and leaders in independent publishing in the past and into the present, and will continue to explore the ebb and flow of writing, books, and publishing in all sorts of forms and formats, as change continues to be the one constant we can count on.
It's my hope that these conversations can help us understand the outlines of what is happening in publishing and writing, and how we might ourselves interact with and influence the future of publishing as it unfolds.
Over the past few years, I've talked to several independent publishers in an effort to document the extraordinary period of the past 40 years, which has been a kind of golden age of innovation and creativity as publishing has literally been redefined. The list of great publishers established during this time in almost every category of publishing is amazing.
One of those presses that has had a special impact on my own work is North Atlantic Books, founded by Richard Grossinger and Lindy Hough as an outgrowth of their literary journal called Io, which they began together in 1965 when they were undergraduates at Amherst and Smith Colleges respectively. Richard and Lindy have been mentors, friends, and colleagues of mine for more than forty years, and their influence on my thinking about writing, ideas and books has been profound.
Since both Richard and Lindy are writers and editors with their own individual interests and styles, I thought it would make sense to interview each of them separately for this series of conversations. These two conversations can stand independently or together. They tell two versions of an amazing and almost mythologic story, which I hope listeners will find as compelling as it was for me when I spoke to them.
Io Magazine traveled with Lindy and Richard, moving to Michigan, Maine, Vermont and eventually California. Io is one of a number of influential literary magazines established in the sixties and seventies, publishing poets, film-makers and visual artists, many of whom were related to what has become known as the New American Poets, with influences ranging from Black Mountain College and the New York School to hermeticism and mystical spirituality. Io was singular in that it was most frequently a one-subject magazine, and this led eventually to the establishment of North Atlantic Books, which was incorporated in 1974 as a non-profit literary publisher in California.
North Atlantic Books has become one of the most successful and influential independent presses in America with a strong focus on spirituality and alternative health, while continuing its commitment to literary publishing.
Lindy graduated from Smith College and received an MFA in Creative Writing at Goddard College. She is the author of seven books of poetry, non-fiction, and fiction (including one book I published in 1978, the excellent Outlands & Inlands). She has taught literature and writing in Michigan, Maine, Vermont and California, and is currently finishing a novel.
This is the "official" description of North Atlantic Books, taken from its website:
North Atlantic Books is a nonprofit publisher committed to an eclectic exploration of the relationships between mind, body, spirit, and nature. Founded in 1974 by Richard Grossinger and Lindy Hough, NAB aims to nurture a holistic view of the arts, sciences, humanities, and healing. Over the decades, it has been at the forefront of publishing a diverse range of books in alternative medicine, ecology, and spirituality. NAB is the publishing program of the Society for the Study of Native Arts and Sciences, a 501(c)(3) nonprofit educational organization that promotes cross-cultural perspectives linking scientific, social, and artistic fields. With more than one thousand books in print, NAB has operated from Berkeley, California, since 1977.
Richard and Lindy are now retired from full time work with the press they founded, and each is now actively writing and editing books.
Our conversation was recorded in December, 2016. (55 minutes runtime)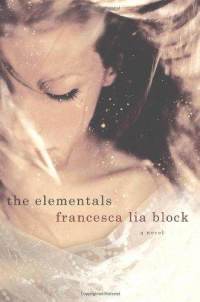 978-1250005496 – St. Martin's Press – Hardcover – $24.99 (ebook versions available at $11.99)
Francesca Lia Block has been one of my favorite writers for many years.  I first discovered her through an early novel called Girl Goddess #9, and her outstanding series of novels under The Weetzie Bat rubric.  She's best known and identified as an author of YA or Young Adult books for girls and young women, but I've always thought that was a reductionist labeling that, as with other excellent writers, unfairly tends to limit her readership.  Francesca is certainly not limited in her imaginative powers and writing ability, and her work can and should be read by adults who appreciate great storytelling and imaginative, edgy fiction.  And if you love Los Angeles, as I do, there is no one better at capturing its modern day heart and soul.
The Elementals is a haunting and powerful novel about a young girl, Ariel Silverman, who is obsessed by the murder of her best friend, Jeni.  She goes to Berkeley for college, the same place where Jeni was killed the summer before.  While Ariel tries to live the life of a college freshman, she cannot set aside the mystery behind Jeni's death, and spends much of her time trying to understand what really happened to her friend.  She comes into contact with a number of strange and interesting characters.  And meanwhile, her mother is wrestling with breast cancer, and Ariel feels like she no longer can rely on her for support.  And maybe needs to find her own path anyway.
The book is both myth and mystery, rich in realistic detail and simultaneously an almost fairy tale like storytelling.  This is one of my favorite novels of the year.
Francesca grew up and still lives in Los Angeles.  She has written novels, short stories, screenplays, and teaches writing.  She recently edited an anthology of her students' fiction called Love Magick, which I am pleased to have published.  Visit Francesca's website for more about her many books.
In our lively and interesting conversation about The Elementals, we were very careful not to give away any of the critical story line of the novel that would spoil it for readers.  Enjoy….