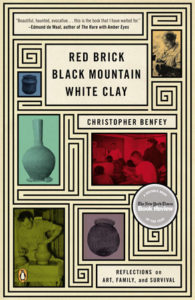 Red Brick, Black Mountain, White Clay: Reflections on Art, Family, and Survival – Christopher Benfey – Penguin – paperback – 9780143122852 – 304 pages – $16.00 – ebook versions available at lower prices – February 26, 2013
I found this lovely and compelling book by complete happenstance while visiting North Carolina earlier this year. The redoubtable Regulator Bookshop in Durham had a copy out on its "local interest" shelf, and the cover grabbed my attention immediately.
Not knowing anything about author Benfey, I was surprised and pleased to learn about his background through this complex and rewarding memoir. It's a book that combines so many different areas of his interest – and mine – built around a complex interweaving of his family's story and his desire to learn about and understand the people in his life story.
Benfey was raised in Richmond, Indiana, where his father was a chemistry professor at Earlham College. His father's side of the family were German Jews who escaped Hitler, including aunt and uncle Josef and Anni Albers, who were both central figures at Black Mountain College, in North Carolina (and central also to modern arts and crafts in 20th century America). North Carolina is a nexus, as Benfey's mother grew up in the longstanding folk pottery region of the state as well.
So Benfey's story starts as a family history, but moves assuredly through art, geography, cultural history and his own personal journey of discovery as a writer and thinker; as the title itself suggests, "names the three paths, each mapping the experience of relatives or ancestors of mine trying — by art, by travel, or by sheer survival — to find a foothold in the American South."
There are many well-told stories here, and North Carolina is at the core of it all. Even if you have never explored the cultural and geographical riches of that state, this book will capture your imagination and bring you there. Benfey builds his story much as a brick layer does, carefully assembling the pattern from materials at hand to create a fully formed story all the while.
This is a book I am happy to recommend to almost any reader.
Chris Benfey is a professor at My. Holyoke College, where he is Andrew W. Mellon Professor of English. He was educated at the Putney School, Earlham College, Guilford College, and Harvard (Ph.D. in Comparative Literature). Benfey is also a journalist, having served as the art critic for Slate, and also is a contributor to The New York Review of Books, The New York Times Book Review, and The New Republic, among many others. Chris is a renowned Emily Dickinson scholar, and author of four highly regarded books about the American Gilded Age. His edition of essays on the Iliad by Simone Weil and Rachel Bespaloff appeared as War and the Iliad in 2005.
Benfey's poems have appeared in The New Yorker, the Paris Review, and Ploughshares.
This book is among my favorites and I hope you enjoy the conversation I had with the interesting and well-spoken Christopher Benfey as much as I did.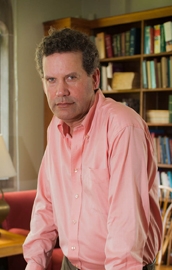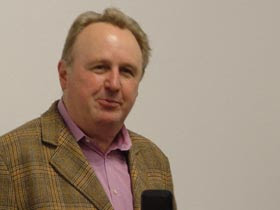 Publishing Talks began as a series of conversations with book industry professionals and others involved in media and technology about the future of publishing, books, and culture. As we continue to experience disruption and change in all media businesses, I've been talking with some of the people involved in our industry about how publishing might evolve as our culture is affected by technology and the larger context of civilization and economics.
I've now expanded the series to include conversations that go beyond the future of publishing. I've talked with editors and publishers who have been innovators and leaders in independent publishing in the past and into the present, and will continue to explore the ebb and flow of writing, books, and publishing in all sorts of forms and formats, as change continues to be the one constant we can count on.
For the past several years, I've been talking to editors and publishers of independent presses about their work, including a number of important literary publishers. It's a great pleasure for me to add Bill Corbett to this group. He's been a key figure in the Boston literary scene for more than forty years, though he has now moved to Brooklyn.
Corbett's house in the South End was an essential literary salon for local and many visiting artists, poets, and writers. Corbett has been active in what has been known as the "New York School" of poets, with a deep and abiding interest in the intersections of art and poetry. In a review of Corbett's All Prose, Kevin Gallagher said "Corbett is ambassador to a strange land."
Editing and publishing have also been central to Corbett's work. He edited the literary journal Fire Exit with Fanny Howe and The Boston Eagle, with Lewis Warsh and Lee Harwood, wrote for the Boston Phoenix, and has been involved with literary magazines Ploughshares, Agni, and Grand Street. In 1999, Corbett founded Pressed Wafer, a small press publishing poetry, essays, and art writing. Corbett taught writing at MIT, and also has taught at Harvard and Emerson.
Patrick Pritchett summed up Corbett's work rather well as follows:
For several decades now, Corbett has been one of our leading men of letters – the phrase itself has been rendered almost extinct in this age of ubiquitous bloggery and relentless peer-review – but I use it here to indicate a breadth of range and a fineness of attention that once upon a time was the norm, rather than the exception. As poet, essayist, memoirist, art critic, literary historian, publisher and tireless promoter of other writer's work, Corbett is – yet ought not to be – sui generis. But even if the present time were more thickly populated by writers of comparable range, he would still be a force to be reckoned with, in a category of his own.
In this conversation, we talked about a wide range of topics, but it seems we may have barely scratched the surface of Corbett's work in art and writing. I hope we will have a chance to talk again soon.
Links:
Pritchett essay about Bill Corbett on the blog Writing the Messianic
Pressed Wafer books "poetry fiction essays art memoir etc"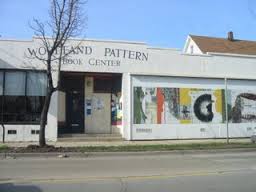 Publishing Talks began as a series of conversations with book industry professionals and others involved in media and technology about the future of publishing, books, and culture.  As we continue to experience disruption and change in all media businesses, I've been talking with some of the people involved in our industry about how they believe publishing might evolve as our culture is affected by technology and the ebb and flow of civilization and  economics.
I've now expanded the series to include conversations that go beyond the future of publishing.  I've spoken with editors and publishers who have been innovators and leaders in independent publishing in the past and into the present, and will continue to explore the ebb and flow of writing, books, and publishing in all sorts of forms and formats, as change continues to be the one constant we can count on.
It's my hope that these conversations can help us understand the outlines of what is happening in book publishing and writing, and how we might ourselves interact with and influence the future of book publishing as it unfolds.  This new interview reflects my interest in the history of independent literary publishing, an area in which I have been active for a long time. And this particular conversation reflects some longstanding personal relationships as well.
Woodland Pattern is a nonprofit literary arts center founded by artist Anne Kingsbury and poet Karl Gartung in 1979. It has been an incredible resource for readers and writers during all that time, committed to community and the arts in a way that may be unique in America. I've known Anne and Karl since before they started Woodland Pattern, and we have long shared many interests in writers and writing that we admire and are inspired by.
Anne and Karl chose the name for the place from a passage in (the extraordinary) Paul Metcalf's wonderful and neglected book, Apalache, that describes the woodland culture of native Americans living south of Lake Superior – they had "pottery but not agriculture." Karl and Anne's extreme dedication, hard work, and commitment to their founding vision is at the heart of the institution, but of course over nearly 40 years, its work has been furthered by dozens of volunteers and now paid staff, as well as hundreds of writers and artists and of course thousands of supporters in its community.
The center houses a bookstore with over 25,000 independently published literary and arts titles otherwise unavailable in Milwaukee – or anywhere else it would seem. Woodland Pattern has always made inventory decisions for noncommercial reasons. As they say about themselves: "as booksellers and as presenters of art and literature, we want people to know that there is more than what you see at your chain book store, more than you are taught in school, more than what is reviewed in the papers. We hope to act as a catalyst, putting readers together with small press literature."
Their space now also includes an art gallery where they present a wide range of exhibitions, artist talks, readings, experimental films, concerts and writing workshops for adults and children.
Anne Kingsbury is also an incredible artist whose work can be found in museums, galleries and private collections. She too is an American original. Karl Gartung is a poet who has worked full time as a truck driver (and union leader) for more than 35 years. His commitment to poetry lived in daily life is inspiring.
Woodland Pattern has also been a leader in promoting writers from Wisconsin, most notably, Lorine Niedecker, a Wisconsin native from nearby Fort Atkinson whose work, rooted and grown in that place through years of hard work, is finally being recognized as among the finest poetry of our era.
I am in awe of the work that has been accomplished over the past 35 years by Anne, Karl and everyone else at Woodland Pattern. They have made the acts of curation and presentation of art and literature in many forms into a lifelong effort.  They engender and foster great art and connect living artists to communities of individuals, not as consumers, but as active participants in the work itself. This is brilliant, and should be celebrated for the depth and breadth of the work the organization has supported for so many years.
It was my great pleasure to speak with Anne and Karl about Woodland Pattern and their work and lives while they were visiting New York in spring 2015. As you can tell when you listen, this was a conversation among old friends with much shared history and common interests that I hope will inspire many of you to visit Woodland Pattern in Milwaukee (or at least their website here until you cam get there in person).
Woodland Pattern Book Center is a 501(c)(3) tax-exempt non-profit organization.
Here is their inspiring mission statement: "Our goals are to promote a lifetime practice of reading and writing, to provide a forum and resource center for writers/artists in our region, and to increase and diversify the audience for contemporary literature through innovative approaches to multi-arts programming."
Note on length: 46 minutes!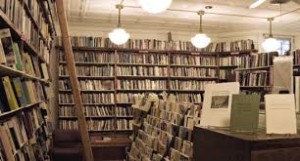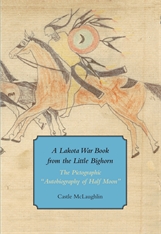 A Lakota War Book from the Little Bighorn: The Pictographic "Autobiography of Half Moon" (Houghton Library Publications)- 978-0981885865 – Paperback – Peabody Museum Press – $50 (no ebook version of this title!)
I was so excited by this book, I had to read Castle McLaughlin's A Lakota War Book from the Little Bighorn several times over, studying the brilliant and beautiful reproductions of a nineteenth-century ledger book of pictographic drawings by Lakota Sioux and Cheyenne warriors that was found in 1876 in a funerary tipi on the Little Bighorn battlefield after Custer's defeat. There is so much richness in McLaughlin's story of the almost miraculous discovery of this document in Harvard's Houghton Library and her subsequent years-long study of the book, together with Butch Thunder Hawk, historian of the Lakota Sioux, it was, for me, completely engrossing.
Nineteenth century journalist Phocion Howard acquired the book from one of the soldiers who took it from the battlefield, and later added his own illustrated narrative to the original pages, and had it bound in new leather with his own invented interpretation of the illustrations made by Cheyenne and Lakota artists.
Howard's fabricated story had the seventy-seven Native drawings made by a "chief" named Half Moon, but McLaughlin persuasively argues that these beautifully made drawings, mostly of war and courting exploits, were drawn primarily by six different warrior-artists, some of whom she is able to identify with some certainty as historical figures who fought the invading settlers during Red Cloud's War in 1866-1868.
These wonderfully evocative and powerful first-person illustrated scenes reflect a native view of the historic events of the plains tribes' war for survival in this terrible period of American history. For the Lakota and other Plains tribes, art played an important role in recording and preserving their narratives of events of pre-reservation, pre-conquest tribal life, so books like this one provide a uniquely meaningful record of their lives.
McLaughlin tells the long story of the Howard book, provides detail and analysis of its cultural and historic significance, and places it within the context of Lakota and Cheyenne culture of the Plains during their fight against the invading Europeans. There is so much exciting work here for anyone who wants to know more about the events in the American west, where cultures clashed for nearly two centuries. During this time, Lakota, Cheyenne and other Plains tribes created a war based culture whose actual nature has not been fully understood. Most of our view is colored by images of that era framed by dime novels of the time and romanticized films of the 20th century. The ledger books give us an opportunity to see and experience this fraught period through actual Lakota and Cheyenne eyes, which is complicated and challenging. They also illustrate how warriors of that time appropriated the physical objects of their opponents as a way to capture their power as well.
The illustrations themselves are incredibly beautiful, and the stories they tell us, as interpreted by McLaughlin and Thunder Hawk, are completely engrossing. Getting a chance to talk to Ms. McLuaghlin about this book and her experiences as a social anthropologist was a great honor for me.
There is a great review of the book by Thomas Powers in the NY Review of Books, which is accompanied by excerpts of the art here.
Original exhibit of the book materials described here.
Castle McLaughlin is actively involved in the Nakota Horse Conservancy, which preserves some of the descendants of Lakota and Cheyenne horses. More about that here.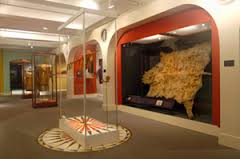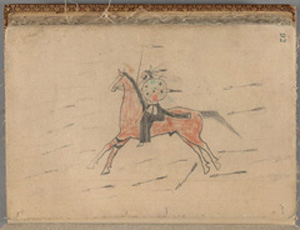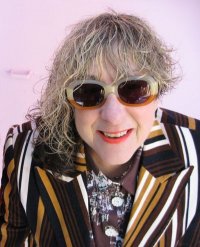 In this series of interviews, called Publishing Talks, I have been talking to book industry professionals and other smart people about the future of publishing, books, and culture.  This is a period of disruption and change for all media businesses.  We must wonder now, how will publishing evolve as our culture is affected by technology, climate change, population density, and the ebb and flow of civilization and  economics?
I hope these Publishing Talks conversations will help us understand the outlines of what is happening, and how we might ourselves interact with and influence the future of publishing as it unfolds.
These interviews give people in and around the book business a chance to talk openly about ideas and concerns that are often only talked about "around the water cooler," at industry conventions and events, and in emails between friends and they give people inside and outside the book industry a chance to hear first hand some of the most interesting and challenging thoughts, ideas and concepts being discussed by people in the book business.
Allee Willis is one of my all-time favorite people.  She is best known as a spectacular and hugely successful songwriter; her songs for Earth, Wind and Fire and the Pointer Sisters were giant hits, she wrote the theme song for "Friends," the music for the Oprah Winfrey produced Broadway musical production of "The Color Purple, collaborated with the web sensation Pomplamoose (Jungle Music), and as of the date of this posting, her song "I'm Here" was sung by Jennifer Hudson for Oprah Winfrey's Kennedy Center Honor Award.  But all of this musical success notwithstanding, as she herself says, Allee is "a one-woman creative think-tank. A multi-disciplinary artist and visionary thinker whose range of imagination and productivity knows no bounds, her success exuberantly defies categorization-'unique' pales as a descriptor."  You have to visit her website to begin to get an idea of what a creative powerhouse she is.  Her Allee Willis Museum of Kitsch is not to be missed.  She's constantly creating, integrating music, art, video, multi-media technology and lifestyle via a series of work which she co-composes, sings, plays, produces, draws, animates, directs, designs web worlds for and stars in. The first release, "Allee Willis Presents Bubbles & Cheesecake "It's A Woman Thang"-part of a 6-song collaboration with singer-songwriter Holly Palmer (aka Cheesecake) was selected as Official Honoree in the 2008 Webby Awards, and won three 2008 W3 Awards. Her second video, "Allee Willis Presents Bubbles & Cheesecake "Editing Is Cool" was also 'featured' on YouTube. At one point, Willis' 2009 video "Hey Jerrie," co-starring 91-year-old female drummer on an oxygen tank Jerrie Thill, was the 12th most popular video in the world on YouTube.
I wanted to talk to Allee mainly because she has been working with the internet in her work almost since the 'web went public – as she points out, the 'web itself is her medium.  She is the ultimate social being, her work itself is social art, her medium is her life.  Anyone working in an artistic discipline today can learn from what she knows and how she conducts herself as an artist.  I loved talking to Allee about her work and what she knows – which is a tremendous amount.  And now I am addicted to her website too.  Writers and publishers, please pay attention to what she has to say: art is social! books are bait!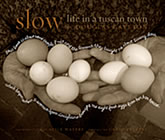 978-1-59962-072-5 – Hardcover – Welcome Books – $50.00
If you love beautiful books, Slow: Life in a Tuscan Town by Douglas Gayeton will be irresistible.  Gayeton is a film maker who ended up living in a small town in Tuscany that his wife (at that time) was from.  When she left him, he stayed.  He learned to speak Italian, and fell in love with the people, the place, and the pace of a community that was completely foreign to him and his American way of being.  As he told me in this interview, as a film maker, he is used to telling stories.  When he began to take photographs, thousands of them, the only way he could make sense of them was to create a narrative from them.
Which he did, by writing notes on the actual photographs, and also by layering multiple shots of the same scene over time.  The effect of the images and words here is mesmerizing.  And of course the representation of these people, their way of living, and the places they inhabit embody the stories Gayeton tells here.
This is both a personal narrative and one that – as great art must do – transcends and transforms the specific experiences portrayed.  Gayeton takes us on his journey to help us understand ourselves through an experience of others, just as he did.  I view these photographs and read the writing on them (notes, anecdotes, recipes, and many facts about Tuscany and Tuscan life), and find myself transported – beyond the "real" places he pictures to an almost spiritual state of being that is based in the imagination and soul of place.  "Slow" living is something all of us who are seeking meaning need to experience, Slow: Life in a Tuscan Town is a doorway that will help us enter that experience.  Welcome Books deserves a lot of credit for making this spectacular book.
DOUGLAS GAYETON is a filmmaker, photographer, and writer. His images are held in a number of influential museum and private collections around the world, and have been featured in numerous print and online media, such as Time Magazine. Since the early 90s he has created award-winning work at the boundaries of traditional and converging media for AOL, MSN, MTV, Yahoo, Fox, Vivendi, Sony, Viacom, Sega, Intel, National Geographic, PBS, Warner Bros., Columbia, and Virgin Records. Recent projects include LOST IN ITALY, a 26 episode interstitial TV series Gayeton created, directed, and shot for Fine Living, and A SECOND LIFE ODYSSEY for HBO, the first documentary shot inside a virtual world.
Doug Gayeton is also a terrific interviewee, who tells his story particularly well.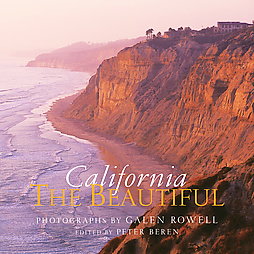 978-1599620749 – Hardcover – Welcome Books – $19.95
Galen Rowell was an incredible photographer, documenting and interpreting nature all over the world.  He was an accomplished mountain climber, so he was able to reach places that most other photographers could never go.  He died tragically and far too early in an airplane crash in 2002.  I've been familiar with his work through many books, calendars and exhibitions, but really did not know a great deal about him.  Peter Beren, who I have known through the book business, has authored and edited numerous books, including The Writer's Companion, Vintage San Francisco, and Hidden Napa Valley. He was the publisher of Sierra Club Books and founding publisher of VIA Books, and now lives and works independently in San Francisco.
California the Beautiful is both a photography book and a literary meditation on California as a place of transcendent beauty.  The geography of California has engendered some of the great nature writing of our time, and much of that work is featured here.  Peter talked at length about the genesis of this project, his work with Galen Rowell, the way Rowell worked and Peter also read some of the wonderful selections of writings that are included in this book.
California the Beautiful is both a portrait of the state's diverse natural beauty and, through the incredible voices of its writers, a testament to the ever-renewing spirit that it has come to embody. Aldous Huxley, British author turned Hollywood resident, described the California dream as "this great crystal of light, whose base is as large as Europe and whose height for all practical purposes, is infinite."
Among the other authors offering praise are Maya Angelou, Mary Austin, Ray Bradbury, Joan Didion, Gretel Ehrlich, Lawrence Ferlinghetti, M.F.K Fisher, Robertson Jeffers, Jack Kerouac, Clarence King, Jack London, Henry Miller, John Muir, William Saroyan, April Smith, John Steinbeck, Robert Louis Stevenson, Mark Twain, Nathanael West, and Walt Whitman.
This is a beautiful book that inspires an almost altered state in the reader, as the saturated colors move from eye to brain.  But the photos and the writing made me want to get in my car and drive straight west to see some of the places there that absolutely must be experience first hand by every American.
An excerpt of California the Beautiful is available at www.chptr1.com.