Publishing Talks: David Wilk interviews Kate Wilson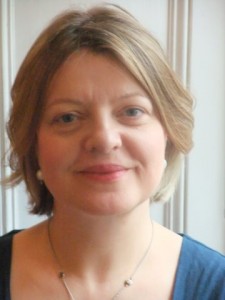 In this ongoing series of interviews, called Publishing Talks, I have been talking to book industry professionals and other smart people about the future of publishing, books, and culture.  This is a period of disruption and change for all media businesses.  We must wonder now, how will publishing evolve as our culture is affected by technology, climate change, population density, and the ebb and flow of civilization and  economics?
I believe that these Publishing Talks conversations can help us understand the outlines of what is happening in the publishing industry, and how we might ourselves interact with and influence the future of publishing as it unfolds.
These interviews give people in and around the book business a chance to talk openly about ideas and concerns that are often only talked about "around the water cooler," at industry conventions and events, and in emails between friends and they give people inside and outside the book industry a chance to hear first hand some of the most interesting and challenging thoughts, ideas and concepts being discussed by people in the book business.
I was recently introduced to the apps and books created by the new UK based children's publisher Nosy Crow.  I bought their first app, the Three Little Pigs and immediately understood that this company had a vision and an approach that made sense to me.  Here is the message from their website that caught my attention right way:
"We make innovative, multimedia, highly interactive apps for tablets, smart phones and other touchscreen devices. These apps are not existing books squashed onto phones, but instead are specially created to take advantage of the devices to tell stories and provide information to children in new and engaging ways."  Books too by the way.
When I finally got a chance to talk to company founder Kate Wilson, I found out right away why the company is so smart, and off to such a great start.  I believe that Kate deeply understands how technology and publishing can and will intersect for the creation of great experiences for children readers.  She has a vision, one that makes sense, and she has combined creativity with a keen sense of what parents and children want both from new technologies and from traditional books.  And her experience in publishing has taught her important lessons which she is now applying in this new publishing space (after attending Oxford University, she worked for a number of UK children's publishers, including Macmillan Children's and Scholastic UK, both of which she ran.  If you are interested in how children's publishing is going to evolve, I suggest paying close attention to Nosy Crow, and of course listening to this conversation with Kate Wilson.