Publishing Talks: David Wilk Interviews John Sundman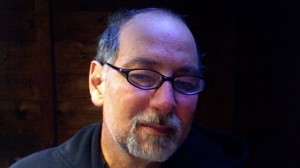 In this series of interviews, called Publishing Talks, I talk to book industry professionals and other smart people about the future of publishing, books, and culture.  This is a period of disruption and change for all media businesses.  How will publishing evolve as our culture is affected by technology, climate change, population density, and the ebb and flow of civilization and  economics?
I hope these Publishing Talks conversations will help us better understand the outlines of what is happening in publishing, books and reading culture, and how we can ourselves both understand and influence the future of books and reading.
I've had the pleasure of knowing John Sundman for only a brief period of time, but value my emerging friendship with him greatly.  He's been a writer in a variety of forms, and a visionary thinker about many things I am interested in.  He's been a self publisher for quite some time, and I thought his experience doing his own publishing would be a good starting point for a conversation about where publishing appears to be going.  Here's his bio (from his Smashwords page):
John Sundman is a freelance technical writer, essayist, novelist, self-publisher, volunteer firefighter, food pantry co-director, former Peace Corps Volunteer, husband, father, and advocate for people with disabilities who resides on the island of Martha's Vineyard, very near to Massachusetts, USA. He has spent more than 20 of the last 30 years somehow connected to the Silicon Valley/Boston high-tech/computer industry. He also has experience as a farmer, student of agricultural economics, and worker in rural African agricultural development. His books are more subtle than they appear.
John blogs with a number of other free thinking visionaries at Wetmachine ("we write about, mostly, the nexus of technology, science and social policy in the USA. We also write about software praxis, technoparanoia, the craft of writing, self-publishing, politics, and random bullshit. Sundman and Gray, in particular, are leaders in the "random bullshit" category.")
John's books are quite good and well worth reading (here's a review of his first book, Acts of the Apostles, that more or less set him on a successful path of self-publishing, an early web story, which serves as precursor for so many other stories of discovery).  I could have interviewed him about one of his books, but I thought talking to him about publishing would give us a chance to talk more broadly.  Do take a look at his books (widely available in online retail stores).  And he's finally doing a book with a publisher other than himself, an overhauled and rewritten Acts of the Apostles with the esteemed Underland Press.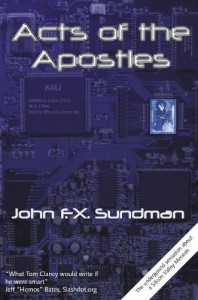 John and I had a great talk.  I'll be interested to hear from listeners what you think of some of his ideas.
.