Publishing Talks: David Wilk Interviews Frank Rose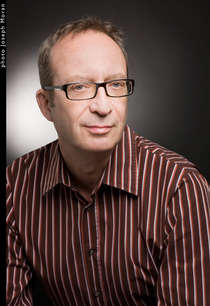 In this series of interviews, called Publishing Talks, I have been talking to book industry professionals and other smart people about the future of publishing, books, and culture.  This is a period of disruption and change for all media businesses.  We must wonder now, how will publishing evolve as our culture is affected by technology, climate change, population density, and the ebb and flow of civilization and  economics?
I hope these Publishing Talks conversations can help us understand the outlines of what is happening in the publishing industry, and how we might ourselves interact with and influence the future of publishing as it unfolds.
These interviews give people in and around the book business a chance to talk openly about ideas and concerns that are often only talked about "around the water cooler," at industry conventions and events, and in emails between friends and they give people inside and outside the book industry a chance to hear first hand some of the most interesting and challenging thoughts, ideas and concepts being discussed by people in the book business.
Frank Rose is a journalist and author, most recently of a book called The Art of Immersion, How the Digital Generation Is Remaking Hollywood, Madison Avenue, and the Way We Tell Stories.  I could easily have interviewed him about that book, which is interesting enough in its own right (and later this year I plan to talk to him about it for WritersCast).
But for this conversation, I wanted to talk to Frank about how writers are adapting to the changes wrought in publishing by the advent of digital books.
Frank has recently reprinted another one of his books, one that has been out of print for a number of years; it fits the profile of a fine book from the recent past that cannot be published or re-published commercially anymore.  That book is called West of Eden: The End of Innocence at Apple Computer.  It's about the power struggle at Apple that ended up with Steve Jobs being pushed out of the company he had helped found. West of Eden was originally published in 1989 at which time it was a national best-seller and was rated as one of the ten best business books of the year by BusinessWeek.
In 2009, Frank published an updated version of the book himself for Amazon's Kindle, as well as a digitally printed paperback edition under his own press name (Stuyvesant Street Press) and the book has been doing quite decently.  One assumes that there are a fairly large number of people today who are interested in and knowledgeable about the history of modern computing and the computer industry.  Enough for an author, if not for a commercial publisher to make a reasonable profit from publishing this book digitally.
Currently Frank writes for Wired, where he has been a contributing editor for almost ten years.  Before this assignment, he was a contributing writer at Fortune, writing about Hollywood and global media conglomerates, he's also been at Esquire, Premiere and Travel + Leisure, and has written for the New York Times Magazine among many other magazines.  And he began his writing career at the Village Voice covering the emerging punk scene in Lower Manhattan in the '70s.
Chances are good that Frank Rose's experience as an author turned publisher will be reflective of a myriad of similar authors in the next few years.  And perhaps will indicate some interesting opportunities for other segments within the publishing ecosystem.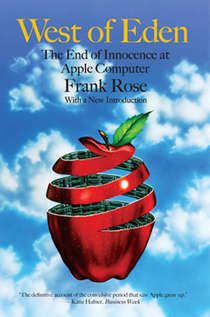 I think this conversation will be interesting to many in the book business who are thinking about how roles are changing in publishing, especially as digital publishing creates so many new opportunities for easy distribution to readers.