Mary Kay Zuravleff reading from "Man Alive" (a novel)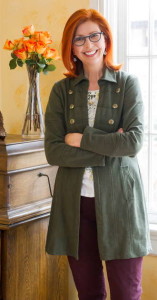 I interviewed Mary Kay about her wonderful novel, Man Alive! in May 2014. This is what I said about it then:
I loved reading this book. It has a great sense of humor, it's complex without being too serious about itself, and a story that grabs you from the beginning and won't let go. Mary Kay Zuravleff is a terrific writer, original and entertaining. And there's a lot going on to keep you thinking throughout. Man Alive! tells a great story. There is a perfect summary of the book on her very active website in case you want to know the story without any risk of spoilers:
All it takes is a quarter to change Owen Lerner's life. When lightning strikes the coin he's feeding into the parking meter, the pediatric psychiatrist survives, except that now he only wants to barbecue. The bolt of lightning that lifts Dr. Lerner into the air sends the entire Lerner clan into free fall, and Man Alive! follows along at that speed, capturing family-on-family pain with devastating humor and a rare generosity. This novel explores how much we are each allowed to change within a family—and without.
This book is a fun read and I recommend it no matter what kind of fiction you like. It's a funny book with a solid heart and great characters. And I am very happy that I recorded Mary Kay reading an excerpt from the book to add to the Authors Voices series. Since last year the book is out in paperback from Picador – 978-1250056054 – $16 (and ebook versions are still available at lower prices). I like the new cover too.
Please listen and enjoy.