David Wilk talks with Jane Friedman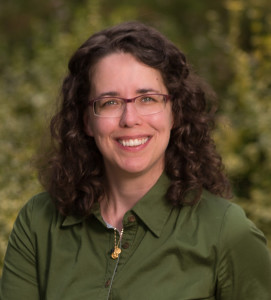 Publishing Talks began as a series of conversations with book industry professionals and others involved in media and technology about the future of publishing, books, and culture. As we continue to experience disruption and change in all media businesses, I've been talking with some of the people involved in our industry about how publishing might evolve as our culture is affected by technology and the larger context of civilization and economics.
I've now expanded the series to include conversations that go beyond the future of publishing. I've talked with editors and publishers who have been innovators and leaders in independent publishing in the past and into the present, and will continue to explore the ebb and flow of writing, books, and publishing in all sorts of forms and formats, as change continues to be the one constant we can count on.
It's my hope that these conversations can help us understand the outlines of what is happening in publishing and writing, and how we might ourselves interact with and influence the future of publishing as it unfolds.
There are two Jane Friedmans in the book business, which has caused no end of confusion for all sorts of people and many occasions (even Google can't figure this one out).
One Jane Friedman is the well known and iconic publishing executive who is the founder and CEO of Open Road Media, a leading digital book publisher. The "other" Jane Friedman, whose work I have been following for a number of years, is an expert in social media and digital marketing who advises and teaches writers in marketing their work and how to be writers in the current rapidly changing environment, as well as working with publishers and others on a wide variety of subjects and concerns. She continually impresses with her intelligence, acuity, passion for writing, and compassion for writers.
This Jane Friedman worked at Writer's Digest, where she ultimately became publisher and editorial director, and recently she served as the digital editor for the Virginia Quarterly Review, where she led a digital overhaul of the magazine. She is now teaching digital media and publishing at the University of Virginia and writes a column for Publishers Weekly (I frequently have recommended her smartly written columns). The Great Courses has released her 24-lecture series, How to Publish Your Book and she has a book of her own forthcoming from the University of Chicago Press called The Business of Being a Writer (2017).
Given that her thinking, writing and teaching has placed her in position to know a great deal about how things are for writers these days, I thought it would be good to talk to the "other" Jane Friedman for Publishing Talks. Our stimulating conversation follows. What Jane has to say will be valuable and important for writers and publishers alike.
You can follow Jane Friedman at her website, where she offers a myriad of insightful, practical and useful information, advice for free, and also online courses and consulting services at very reasonable rates.
Nice quote from Jane on her site: "The 3 things very important to me: compassion, service, and independence. I avoid environments (or people) lacking these qualities, especially organizations without a strong service component—a strong why—driving their work-play."