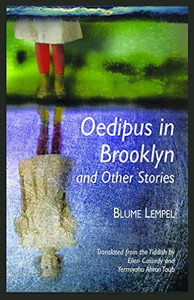 Oedipus in Brooklyn and Other Stories by Blume Lempel – Translated by Ellen Cassedy & Yermiyahu Ahron Taub – Mandel Vilar Press & Dryad Press – paperback – 9781942134213 – 240 pages – $16.95 (ebook versions available at lower prices)
This book was the winner of the 2012 Translation Prize awarded by the Yiddish Book Center.
Blume Lempel wrote in Yiddish, her native language. She was a wonderful storyteller with a strange and far reaching imagination. Hear writing slips beautifully between realistic and dreamlike states, lyrical and penetrating in style, completely compelling to the modern reader. What a surprise to discover this writer whose poetic language style is masterful.
As the publisher describes her stories: "A Holocaust survivor speaks to the shadows in her garden, a pious old woman imagines romance, a New York subway commuter forges a bond with a homeless woman, and in the title story a mother is drawn into a transgressive relationship with her blind son."
Ellen Cassedy and Yermiyahu Ahron Taub (the translators) on encountering Blume Lempel's stories wrote: "When we began reading and translating, we didn't know we were going to find a mother drawn into an incestuous relationship with her blind son. We didn't know we'd meet a young woman lying on the table at an abortion clinic. We didn't know we'd meet a middle-aged woman full of erotic imaginings as she readies herself for a blind date. Buried in this forgotten Yiddish-language material, we found modernist stories and modernist story-telling techniques – imagine reading Gabriel Garcia Marquez with the conversational touch of Grace Paley."
Lempel (1907–1999) was one of a very few writers in the United States who wrote in Yiddish into the 1990s. She immigrated to New York during the time that Hitler rose to power, and began publishing short stories in 1945. By the 1970s her work had become known throughout the Yiddish literary world. When she died in 1999, the Yiddish paper Forverts wrote: "Yiddish literature has lost one of its most remarkable women writers."
Blume Lempel (1907-1999) was born in Khorostkiv (now Ukraine). She immigrated to Paris in 1929 and fled to New York on the eve of World War II. This book is the first English-language collection of Lempel's stories and is based on a manuscript that won the 2012 National Yiddish Book Center Translation Prize.
Ellen Cassedy and Yermiyahu Ahron Taub received the 2012 translation prize from the Yiddish Book Center for their translation of short stories by Blume Lempel.  In 2016, Ellen Cassedy received a PEN/Heim translation grant for her work on the Yiddish writer Yenta Mash, the first time the prize has been awarded for a Yiddish book.  Ellen is the author of We Are Here: Memories of the Lithuanian Holocaust published by University of Nebraska Press.
Yermiyahu Ahron Taub is the author of four books of poetry, Prayers of a Heretic/Tfiles fun an apikoyres, Uncle Feygele, What Stillness Illuminated/Vos shtilkayt hot baloykhtn, and The Insatiable Psalm.  Tsugreytndik zikh tsu tantsn: naye Yidishe lider/Preparing to Dance: New Yiddish songs, a CD of nine of his Yiddish poems set to music, was released in 2014.  He was honored by the Museum of Jewish Heritage as one of New York's best emerging Jewish artists and has been nominated four times for a Pushcart Prize and twice for a Best of the Net award.  His short stories have appeared in Jewish Fiction .net, The Jewish Literary Journal, and Jewrotica.  Taub's website is www.yataub.net.
This is the first interview I have done with two writers simultaneously; I think it worked well, thanks to the interviewees handling this conversation so deftly.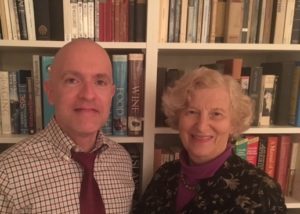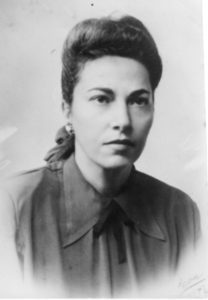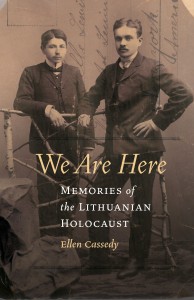 978-0803230125 – University of Nebraska Press – Paperback – $19.95 (ebook versions available at variable lower prices)
Finding this book was a happy accident for me.  Much of my own family is from Lithuania and I have long been interested in the history and culture of the Jewish community prior to World War II.  I've read a number of books by Jews who survived the Holocaust in Lithuania – terrible stories of suffering and loss.  But Ellen Cassedy's story resonated even more deeply for me.  She went to Lithuania to study Yiddish as part of her quest to connect to her Jewish roots on her mother's side and to explore the country and culture of her family's birth.
She also needed to learn some of the secrets of her Holocaust survivor Uncle's past, and as she explored and connected to Jews and gentiles alike, her experiences in modern Lithuania changed her perspective and understanding of the complex connections between people, their history, and their present.   Much of what she believed was true about Lithuania as well as her family's experience in the terrible war years was upended by what she learned and the people she met and interacted with there.
Cassedy's story should be meaningful not just for Jews seeking to understand their European roots.  Through her eyes, we learn a lot about her hard work in trying to master the complexity of the beautiful and difficult Yiddish language.  She spends time with old people, young people, survivors, witnesses, goes through old Lithuanian and Russian archives, interviews city and country folk, including an old man who wants to "speak to a Jew" before he dies and learns a great deal about the issues that confront a country that was taken over by both Nazi and Soviet dictatorships.  In the end, her journey transforms her, and in this memoir she allows us to travel with her through a difficult and rewarding emotional and physical landscape.  I truly enjoyed this book and talking to Ellen about it was a pleasure.  And I learned some new Yiddish words and expressions too!
Her own website is well worth a visit – nice video of Lithuania and more about her other work.