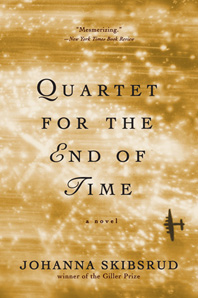 9780393351828 – W.W. Norton – 480 pages – paperback – ebook versions available at lower prices.
I've been interested in Canadian writer Johanna Skibsrud's work for several years, in fact since interviewing independent publisher Andrew Steves of Gaspereau Press. The small Nova Scotia based press was the original publisher of Skibsrud's first novel, The Sentimentalists, selected for the prestigious Giller Prize in 2010. It was a major literary event in Canada for such a tiny press to be recognized for publishing a fine novel that ultimately became a commercially successful book.
Skibsrud is a prolific and multi-talented writer. Her short story collection, This Will Be Difficult to Explain and Other Stories was published in 2011 and shortlisted for Canada's Danuta Gleed Award. She has also published two books of poetry: Late Nights With Wild Cowboys (2008), which was shortlisted for the Gerald Lampert Award for the best first book of poetry by a Canadian poet, and I Do Not Think That I Could Love a Human Being (2010), which was short-listed for the 2011 Atlantic Poetry Prize.
Skibsrud now teaches at the University of Arizona in Tucson, returning to Canada with her family every summer. Since I had the good fortune to be visiting Tucson in January, 2016, I interviewed Johanna there about her newest novel, The Quartet for the End of Time.
This book is inspired by and structured to follow Oliver Messiaen's chamber piece of the same name (Quatuor pour la fin du temps). Messiaen's piece was composed and first performed in 1941 while he was a prisoner of war in a German prison camp. His beautiful and haunting composition was in turn inspired by a text from the Book of Revelation:
And I saw another mighty angel come down from heaven, clothed with a cloud: and a rainbow was upon his head, and his face was as it were the sun, and his feet as pillars of fire … and he set his right foot upon the sea, and his left foot on the earth …. And the angel which I saw stand upon the sea and upon the earth lifted up his hand to heaven, and sware by him that liveth for ever and ever … that there should be time no longer: But in the days of the voice of the seventh angel, when he shall begin to sound, the mystery of God should be finished ….
Skibsrud's novel is centered on a single moment of betrayal and how it affects the four characters whose stories are woven together during the period of the Bonus Army march and the 1930s, leading up to and then through the period of World War II.
The novel's beginning is about Bonus Army marcher and World War I veteran Arthur Sinclair, who is falsely accused of conspiracy and then disappears. The mystery of this event will affect his son, Douglas and also Alden and Sutton Kelly, the children of a U.S. congressman who become connected to Arthur and Douglas while the marchers are camped in Washington, D.C. The book then follows these characters as they live through the period of massive social change that took place during the period leading up to and during World War II.
This novel is thoroughly compelling, beautifully written, complex in form and lyrical in language. I think Johanna has succeeded in her effort to imagine a story of loss and love through the lens of a complicated period of modern history. Tim O'Brien said this about the book, praising "…its intimate and completely compelling portraits of human beings struggling to do the right thing under ambiguous moral circumstances."
I very much enjoyed talking with Johanna Skibsrud about this book and her work as a writer. She is as intelligent and interesting to talk to as she is to read. This interview was recorded in her office at the University of Arizona. If you want to learn more about this author's work, I recommend visiting Johanna's website.
And if you're interested in the Bonus March, which is a far too little known, and truly disheartening episode of American history, you might also be interested in Georgia Lowe's novel, The Bonus. I talked to her about this book and the Bonus March story for Writerscast in 2012.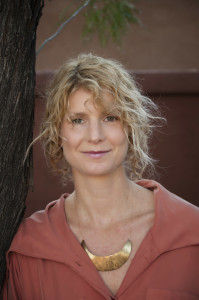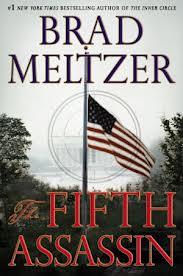 978-0446553971 – Grand Central Publishing – Hardcover – $27.99 (ebook versions available at lower prices, paperback edition due out in August 2013).
Brad Meltzer is an incredibly active writer, author of myriad best sellers in both fiction and nonfiction, creator of television shows, host of History Channel's excellent show Decoded – which is fun, compelling and full of amazing historical detail.  He's also a comics fan and author of many critically-acclaimed comic books, including a nice run of Green Arrow stories, Identity Crisis and Justice League of America, for which he won the important Eisner Award.  Sometimes one wonders if he ever sleeps.
Brad quite evidently has a voracious appetite for history, and especially for the kind of stories in history that fascinate so many of us.  And as an unstoppable researcher, he gets into places that most of us simply never have the time or the chutzpah to find.  What makes his fiction so compelling is that Meltzer is able to combine his passion for history with great storytelling and a clean, brisk writing style that propels his stories forward.  And he does write characters we can relate to and enjoy as well, so there's another reason to find and read his books.
The Fifth Assassin is a sequel to the earlier, and very successful The Inner Circle,a book I am sorry to say I have not read.  That book introduced the Culper Ring, an informal organization founded by George Washington to defend the presidency of the United States.  Each of these two books (and the next book, which will complete the trilogy these books have begun) can be read on its own.  Being new to the story did not pose any problems for me in reading and enjoying The Fifth Assassin, though I am  sure I would have enjoyed it more if I had read the first book first.  Many of the characters in the new book were introduced in the first – and of course some of them are killed off in the second book, as there are other secret organizations out there, dedicated to much darker aims the Culper Ring must fight.
It does help that I am familiar with and enjoy the Decoded series (disclosure – I work with History Channel on book projects, one of which is a book based on Decoded that will be published by Workman in Fall 2013).  The Fifth Assassin is linked to a number of historical mysteries covered in the Decoded's two seasons on History.  This novel has a pretty complicated plot, the details of which I will leave for readers to discover for themselves.  There have been four presidential assassinations before now – Abraham Lincoln, James A. Garfield, William McKinley, and John F. Kennedy.  What if there was a secret organization whose members were responsible for all of these murders?  And what if there was a present day plot to add another president to the list of the dead?  And what if the plot is being acted out by mysterious players whose aims are difficult to fathom and therefore difficult to stop?
Beecher White is Meltzer's hero, and an unlikely one at that.  I think he enjoyed creating a sympathetic hero who does not have any special powers other than his knowledge of history and ability to think – and act when needed, which of course any hero must do.
This is a wonderfully fun book which I enjoyed a great deal.  Meltzer is incredibly skilled at plot creation and keeping his story moving organically, so we don't feel manipulated or ever question the motivations or actions of his characters, i.e., we do not feel the hand of the plot maker at work, which is a terrific skill I greatly appreciate in a time when so many storytellers struggle to give their stories the kind of credibility and natural narrative movement that Meltzer seems to find so effortless to accomplish.
I'd recommend reading The Fifth Assassin, and then listening to this discussion about the book.  I think it will add to the experience for readers.  Brad Meltzer's website is here and it's worth a visit.  If you get a chance to hear him read from or talk about his work in person, it's worth the effort to see him.  And Decoded, the television show, is in reruns on History's H2 – if you have not seen them, take a look, there are some fun, thoughtful and compelling episodes.  Brad Meltzer is a terrific writer, and great fun to to speak with, it's a pleasure to have had the opportunity to talk to him about this book.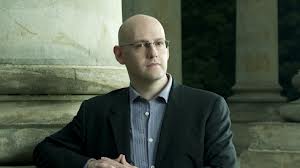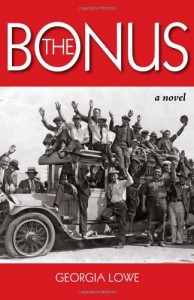 978-0615371450 – Lucky Dime Press – $18.95 – paperback (ebook editions available)
I confess to be particularly fond of Depression era novels and nonfiction.  The 1920s and 1930s were incredible periods in American history, so much like the present time it is sometimes strange and even eery.  I'm not sure how many readers coming to this novel will know its historical background.  In 1932, at the height of the Great Depression, while Hoover was still President, thousands of World War I veterans mobilized to lobby Congress to pass a bill to give them their war service bonuses immediately, to save them from utter poverty and starvation.  2o,000 of them ended up camped in and around Washington, D.C. at the end of their Bonus March.
The political elements of this story sound pretty familiar to anyone who is paying attention to modern political speech.  It's impossible to not think about the Occupy movement as you read this novel, which of course was conceived and written long before that movement's inception.
Georgia Lowe's parents were bonus marchers.  She grew up hearing their stories about the hot summer of 1932 in Washington, D.C., when General MacArthur, himself also a World War I veteran, brutally dispersed the homeless and destitute marchers, including the families of the vets.  Those stories inspired her, but she did not even begin to write fiction until she was much older.  She started the novel more than 10 years ago, using elements of her own family's stories to create the framework of her novel.
I found The Bonus to be a remarkably well written novel that flows beautifully and naturally.  I'd characterize it as a "naturalistic" novel, and it feels to me as if it could have been written in the 1930s, with a truly authentic sense of the period, the places and the people of that time.  The story focuses on Bonnie and Will, she a struggling actress and he a journalist (and veteran in denial of the pain of his wartime experience), both of them living reasonably well in Hollywood.  They each become connected to the Bonus March in different ways, and end up together in Washington, where their personal lives become entwined with the real events surrounding the marchers and their treatment in the capitol.  You're not reading a novel to learn the history, but you will learn it and I think you will feel, as I did, that history is remarkably circular.
I think history has birthed a wonderful novelist.  The Lucky Dime website tells us that Georgia is hard at work on two new novels, a prequel to The Bonus entitled An Ordinary Kid and a sequel, The Old Ladies.  These are books I will want to read.  I can't resist making a plug for another novel, one that was actually written in the 1930s by a now almost forgotten writer, Thomas Boyd, In Time of Peace, a book I think should be read together with The Bonus to create a really powerful understanding of our own period through the lens of another.
Talking with Georgia was alot of fun for me since I liked her book so much.  I hope you will enjoy it as well.  And I am not alone in liking this book alot – The Bonus won first place in the highly competitive Mainstream/Literary Fiction category of the Writer's Digest Self Published Book Awards.