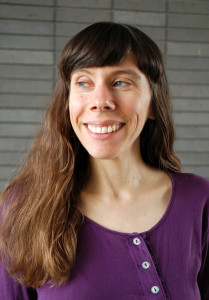 Publishing Talks began as a series of conversations with book industry professionals and others involved in media and technology about the future of publishing, books, and culture. As we continue to experience disruption and change in all media businesses, I've been talking with some of the people involved in our industry about how publishing might evolve as our culture is affected by technology and the larger context of civilization and economics.
I've now expanded the series to include conversations that go beyond the future of publishing. I've talked with editors and publishers who have been innovators and leaders in independent publishing in the past and into the present, and will continue to explore the ebb and flow of writing, books, and publishing in all sorts of forms and formats, as change continues to be the one constant we can count on.
It's my hope that these conversations can help us understand the outlines of what is happening in publishing and writing, and how we might ourselves interact with and influence the future of publishing as it unfolds.
I first visited the University of Arizona Poetry Center more than 35 years ago, and am happy to have had the opportunity to visit this great place again a few weeks ago. The Poetry Center has thrived and grown over the years, and is now housed in a beautifully designed modern building on the campus of the university, with a spectacular poetry library, rooms for teaching, readings, and even an apartment for visiting poets. Tucson and the university are lucky to have this fantastic resource in their community.
Founded in 1960 by poet and Walgreen heiress Ruth Stephan, with the goal of connecting people to poetry "without intermediaries," the Poetry Center has grown from a somewhat humble beginning to become an exceptionally vibrant organization, bringing poets from all over the world to the beautiful Tucson environment.
Stanley Kunitz was the first poet to read there in 1962, and since then hundreds of poets have come to Tucson to read their work and interact with the community. The Poetry Center recorded most of their readings, and having spent considerable time and energy to digitize its collection, these readings are now available online in the Voca program, a mind boggling and wonderful resource for anyone interested in the range of modern poetry.
Founder Ruth Stephan's mission statement from 1960 is still the guiding force behind everything the Poetry Center does: "Poetry is the food of the spirit, and spirit is the instigator and flow of all revolutions." The Poetry Center is a living archive, a place where the spirit of poetry serves its community.
The Poetry Center sponsors numerous University and community programs, including readings and lectures, classes and workshops, discussion groups, symposia, writing residencies, poets-in-the-schools, poets-in-the-prisons, contests, exhibitions, and online resources, including standards-based poetry curricula, most of which is open to the public.
In October 2016, the UA Poetry Center will feature eight world-class poets as they address Climate Change & Poetry in a series of investigative readings to address this question: what role does poetry have in envisioning, articulating, or challenging our ecological present? What role does poetry have in anticipating, shaping–or even creating–our future?
The Poetry Center has an exceptional staff, many of whom are poets and writers themselves. When I visited there, I had the great pleasure of talking to Wendy Burk, the librarian of the Poetry Center, and to look around the building. I spent a good deal of time browsing the amazing collection of books, broadsides and photographs in the library too, and since then, I have spent many enjoyable hours listening to some of the great poets included in the Voca archive.
Wendy is the author of Tree Talks: Southern Arizona (Delete Press) and the translator of Tedi López Mills's Against the Current (Phoneme Media), both forthcoming in 2016. She is the recipient of a 2013 National Endowment for the Arts Translation Projects Fellowship and a 2015 Artist Research and Development Grant from the Arizona Commission on the Arts. We talked together in her office at the UA Poetry Center.
Photos courtesy of The University of Arizona Poetry Center. Copyright Arizona Board of Regents
Robert Creeley, 1963, by LaVerne Harrell Clark
Lucille Clifton, 1975, by LaVerne Harrell Clark
Francine J. Harris and Tarfia Faizullah, 2015, by Cybele Knowles
Wendy Burk, 2015, by Cybele Knowles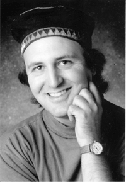 In this series of interviews, called Publishing Talks, I have been talking to book industry professionals and other smart people about the future of publishing, books, and culture.  This is a period of disruption and change for all media businesses.  We must wonder now, how will publishing evolve as our culture is affected by technology, climate change, population density, and the ebb and flow of civilization and  economics?
I hope these Publishing Talks conversations can help us understand the outlines of what is happening in the publishing industry, and how we might ourselves interact with and influence the future of publishing as it unfolds.
These interviews give people in and around the book business a chance to talk openly about ideas and concerns that are often only talked about "around the water cooler," at industry conventions and events, and in emails between friends and they give people inside and outside the book industry a chance to hear first hand some of the most interesting and challenging thoughts, ideas and concepts being discussed by people in the book business.
Charles Alexander is the founder and prime mover behind Chax Press, a nonprofit publisher and studio.  As he describes it on the website Chax "publishes writing that does not take things for granted — things like "what is a poem,""what is an author," or "what does it mean to read?"  Walt Whitman said, "Reading is a gymnast's act."  We strive to make books that reward such exercise in stunning ways."
Whether working with handset type, Vandercook proof press, carved wood blocks, linen threads and fine papers, or with computers, Chax Press books celebrate the changing shape of American poetry by presenting experimental works with humanist commitment.  Chax also brings its work to the public in ways other than in books, sponsoring poetry readings, writers- and artists-in-residence, exhibitions, and more events that encourage a public investigation as to the nature and importance of contemporary poetry and book arts.
Chax Press was founded in 1984 in Tucson. More than 50 books have followed between then and the present, including several published during Chax's three years (1993-96) in Minneapolis, where Alexander served as Executive Director of Minnesota Center for Book Arts.
In general, Chax Press publishes experimentalist works that share a strong humanist commitment. Chax Press chapbooks are published in small editions and mix desktop publishing technologies with hand bookbinding practices and, at times, fine art papers.
I've known Charles Alexander for many years and love the work he has done with Chax.  I thought it would be extremely rewarding to talk to him about modern publishing and his vision of books and readers, especially now, when the current talk about digital publishing dominates our environment.  Anyone who has set type, printed pages and made paper by hand for a living is certain to possess a valuable perspective on the literal relationship between word and eye that still is so important to the work of publishers in any environment.  Charles and I had a great time talking about Chax and its wonderful work.
The Chax website is well worth a visit, as is Charles' blog, and if you find yourself in Tucson, go see the Chax Press facility, which is a wonderful and central hub of the Tucson poetry and arts community.