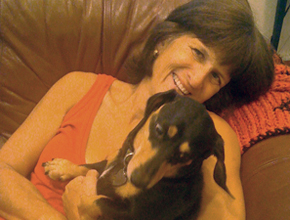 This interview with the talented essayist Marion Winik is unusual, as it is about three different (short) books Marion has published with the relatively new digital publisher SheBooks ("Every Woman Has a Story").  Since Winik, for a long time composed audio essays for NPR's "All Things Considered" (archived here), she is pretty smart about doing interviews, so I thought we would be able to cover these three books, as well as talking a bit about SheBooks and Marion's career as writer. I think she did a great job on all counts. I'd recommend a visit to her website too, lots of links, current information, and general literary goings on.
The three short books from SheBooks we talk about in this interview, all of which reflect Marion's wonderful wit and stylish writing:
August in Paris is a collection of travel stories told with great humor and affection, "from lost teenagers and missed connections to overpriced drinks and gambling mishaps." I don't know how she does it, but she keeps her bearings throughout.
The End of the World as We Know It collects nine essays about parenting and family, beginning with the story of her second wedding and subsequent move to rural Pennsylvania. She covers a broad range of subjects, from blended families, to having kids in her 40's and eventually to dealing with the legal problems that sometimes arise with teenage boys. Very much along the lines of her NPR pieces.
Guesswork is a collection of essays about memory and identity. One of my favorites, "The Things They Googled" looks at search engines and their effects on our lives. These eight essays will inspire you to reconsider your own history and sense of self from new angles: how treasured places and objects fit in, how your life as a reader shapes who you are.
You can purchase these and other books directly from SheBooks (they already have a really extensive and impressive list of publications) here or from Barnes & Noble, Amazon and probably other ebook retailers, all at reasonable prices. Buy direct and you support the publisher and its authors.
Marion Winik's (very abbreviated) biography in her own words:
"I was born in Manhattan in 1958 and raised on the Jersey shore. I graduated from Brown in 1978 and got my MFA from Brooklyn College in 1983.
Throughout my childhood and into my twenties, I wrote poetry. Some of it was published in two small-press books. In the late eighties—by which time I was living in Austin, Texas with my first husband, Tony—I began writing personal essays.
These days I live with my daughter Jane and our dachshund, Beau, in the beautiful Evergreen neighborhood of Baltimore. What a fabulous, underrated town this is. I teach writing in the MFA program in Creative Writing & Publishing Arts at the University of Baltimore. I write a column at BaltimoreFishbowl.com, and have a new memoir from Globe Pequot Press. It's called Highs in the Low Fifties: How I Stumbled Through The Joys of Single Living."
And here is something about the digital publishing start up, Shebooks: a curated collection of short e-books written by women, for women. All of our stories are easy to download and read on any digital device—and so good you'll finish them in an hour or two. We like to think of ourselves as an e-book boutique, the kind where you'll always find a story to fit your busy life.
Whether short fiction, memoir, or journalism, all Shebooks are handpicked by discerning magazine and book editors and written by women you either know of or will want to know. And because we offer our e-books by subscription as well as individually, you need never be without a great story to read.
As anyone who listens to WritersCast knows, I'm always interested in new publishing models. SheBooks certainly represents one of those new models. I think we will revisit them in a little while to see how this venture turns out. I hope it works – we need more digital publishing that tries to break out of the existing structures and models to try out different approaches to engaging with readers.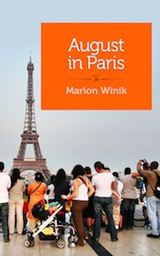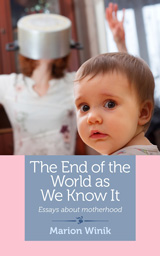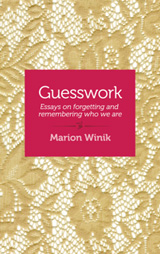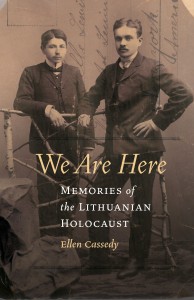 978-0803230125 – University of Nebraska Press – Paperback – $19.95 (ebook versions available at variable lower prices)
Finding this book was a happy accident for me.  Much of my own family is from Lithuania and I have long been interested in the history and culture of the Jewish community prior to World War II.  I've read a number of books by Jews who survived the Holocaust in Lithuania – terrible stories of suffering and loss.  But Ellen Cassedy's story resonated even more deeply for me.  She went to Lithuania to study Yiddish as part of her quest to connect to her Jewish roots on her mother's side and to explore the country and culture of her family's birth.
She also needed to learn some of the secrets of her Holocaust survivor Uncle's past, and as she explored and connected to Jews and gentiles alike, her experiences in modern Lithuania changed her perspective and understanding of the complex connections between people, their history, and their present.   Much of what she believed was true about Lithuania as well as her family's experience in the terrible war years was upended by what she learned and the people she met and interacted with there.
Cassedy's story should be meaningful not just for Jews seeking to understand their European roots.  Through her eyes, we learn a lot about her hard work in trying to master the complexity of the beautiful and difficult Yiddish language.  She spends time with old people, young people, survivors, witnesses, goes through old Lithuanian and Russian archives, interviews city and country folk, including an old man who wants to "speak to a Jew" before he dies and learns a great deal about the issues that confront a country that was taken over by both Nazi and Soviet dictatorships.  In the end, her journey transforms her, and in this memoir she allows us to travel with her through a difficult and rewarding emotional and physical landscape.  I truly enjoyed this book and talking to Ellen about it was a pleasure.  And I learned some new Yiddish words and expressions too!
Her own website is well worth a visit – nice video of Lithuania and more about her other work.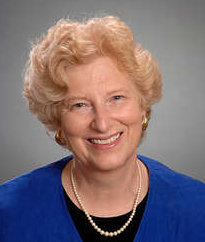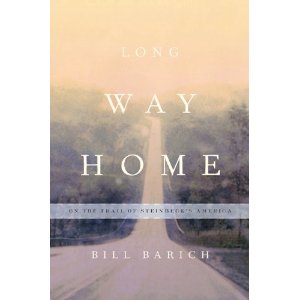 978-0802717542 – Walker & Co. – Hardcover – $26.00 (e-book version also available)
Bill Barich is a fine writer, comfortable with words, a natural storyteller who is self-aware and a careful observer of character as well as landscape.  He's got a great narrative voice that makes his books very easy to read and deeply engrossing.
In the summer of 2008, Barich, who has lived in Dublin, Ireland for some time, decided to take a journey across America, essentially following in the footsteps of the great John Steinbeck, who made the cross-country journey (ostensibly to rediscover America, but more likely a stab at rediscovering his own literary voice, which resulted in Travels with Charley in 1962).
Of course Barich and Steinbeck differ in significant ways.  And the early 1960's were a very different time than 2008 for America.  Barich's trip came at the time of our massive economic collapse, and the rising presidential campaign of Barack Obama, both of which become thematic backdrops for his story.  Steinbeck traveled in pick up truck with a home made camper out back, and with his dog, Charley, whereas Barich drove a rented Ford Focus (almost 6000 miles!) and stayed in motels.  But Steinbeck is the ever present model for the later traveler, whose outlook is certainly as different as the country he explores.
In fact, Barich's story is engrossing from beginning to end.  He starts the trip in Maryland, and stays on US 50 west to the Golden State, with stops and sidetrips along the way that are always interesting, even though often sad and sometimes even depressing.  He is, after all, reporting on America as he finds it, which includes features and political themes that are not always what we might have wished or hoped for.  It's an honest portrait, and a story well told.  I've done my share of cross-country traveling, and very much enjoyed this book and my conversation with Barich about it.  There's a good deal of back story and detail in this conversation we had some fun with and which I hope listeners will enjoy.
Bill Barich is the author of seven books, including Laughing in the Hills, which was named one of the hundred best sports books of all time. Other works include a novel, Carson Valley, and another work of nonfiction, A Fine Place to Daydream: Racehorses, Romance, and the Irish and recently, A Pint of Plain which describes the decline of the traditional Irish pub. A Guggenheim Fellow, and literary laureate of the San Francisco Public Library, Barich now lives and works in Dublin.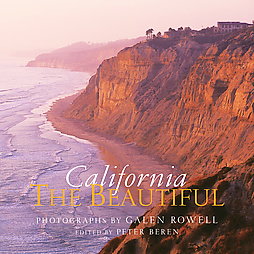 978-1599620749 – Hardcover – Welcome Books – $19.95
Galen Rowell was an incredible photographer, documenting and interpreting nature all over the world.  He was an accomplished mountain climber, so he was able to reach places that most other photographers could never go.  He died tragically and far too early in an airplane crash in 2002.  I've been familiar with his work through many books, calendars and exhibitions, but really did not know a great deal about him.  Peter Beren, who I have known through the book business, has authored and edited numerous books, including The Writer's Companion, Vintage San Francisco, and Hidden Napa Valley. He was the publisher of Sierra Club Books and founding publisher of VIA Books, and now lives and works independently in San Francisco.
California the Beautiful is both a photography book and a literary meditation on California as a place of transcendent beauty.  The geography of California has engendered some of the great nature writing of our time, and much of that work is featured here.  Peter talked at length about the genesis of this project, his work with Galen Rowell, the way Rowell worked and Peter also read some of the wonderful selections of writings that are included in this book.
California the Beautiful is both a portrait of the state's diverse natural beauty and, through the incredible voices of its writers, a testament to the ever-renewing spirit that it has come to embody. Aldous Huxley, British author turned Hollywood resident, described the California dream as "this great crystal of light, whose base is as large as Europe and whose height for all practical purposes, is infinite."
Among the other authors offering praise are Maya Angelou, Mary Austin, Ray Bradbury, Joan Didion, Gretel Ehrlich, Lawrence Ferlinghetti, M.F.K Fisher, Robertson Jeffers, Jack Kerouac, Clarence King, Jack London, Henry Miller, John Muir, William Saroyan, April Smith, John Steinbeck, Robert Louis Stevenson, Mark Twain, Nathanael West, and Walt Whitman.
This is a beautiful book that inspires an almost altered state in the reader, as the saturated colors move from eye to brain.  But the photos and the writing made me want to get in my car and drive straight west to see some of the places there that absolutely must be experience first hand by every American.
An excerpt of California the Beautiful is available at www.chptr1.com.