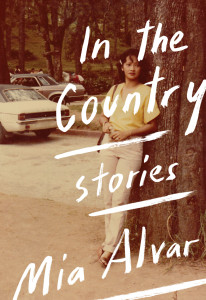 978-0-385-35281-9 – Alfred A. Knopf – Hardcover – $26.95 – 356 pages. Ebook versions available at lower prices.
Mia Alvar is a young writer who was born in Manila. She grew up first in Bahrein and then her parents came to America, so from her pre-teen years onward, she was raised and now lives in New York City. She went to Harvard and got an MFA at Columbia.
These bare facts don't tell you much, but the stories collected in her first book, In the Country, most of which are well written and compelling, dig deeply into the Philippine diaspora experience. There are many different characters, different settings from Manila to Bahrein to America. Narrative voice changes depending on who Alvar wants you best to understand. There are a couple of interconnected stories, but otherwise, each piece stands alone, and as all good short stories, they are worlds unto themselves.
I liked each of the nine stories, and was struck by Alvar's love for her characters and sympathetic to their predicaments and foibles. Each of the stories is fine, but I do have a favorite and will wonder if listeners who take the time to read this book will agree that the strongest story here is The Virgin of Monte Ramon.
It seems that every writer who publishes a collection of short stories, no matter how brilliant and powerful the stories may be, will be expected to be working on a novel. I can't understand why being a great short story writer is not more respected in literary culture. So I feel the need to encourage writers to be comfortable continuing to work in short form if that is what they want to do. Nonetheless, Mia is indeed working on a novel and I expect it will be as good as her stories are. I just hope she will not leave behind the short form in which she excels.
Mia is smart and self possessed, and has alot of good things to say about writing and other things; our talk together was rewarding for me and I hope as well for you.
I think this author is going to be an important writer, so recommend you find this book and buy it.
I have to mention that this is a beautifully produced book, props to Knopf for continuing to make books you want to hold in your hands and read. And I also must mention that the book's cover, which completely captures the ethos of the book, it is terrific work that both captures and equals the writing inside the book.
Author website here.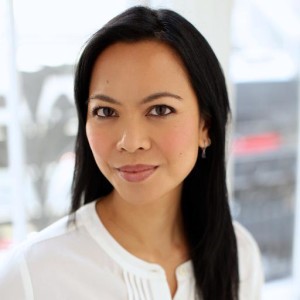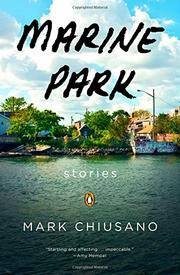 Marine Park: Stories – 978-0143124603 – paperback original – Penguin Books – $15.00 – ebook versions available at lower prices
Mark Chiusano grew up in Marine Park, perhaps the most isolated and least well known neighborhood of the now hip New York borough of Brooklyn. He spent some of his summers playing baseball in Switzerland.
He went to Harvard University, where he was the recipient of a Hoopes Prize for outstanding undergraduate fiction. Mark is still young – mid-twenties – but has been a prolific writer of short stories since college, some of which have appeared in literary magazines, including Guernica, Narrative, Harvard Review, and online at Tin House and The Paris Review Daily.
This first book is a collection of stories called Marine Park, after his boyhood neighborhood. It's a diverse collection, but linked by tone, perspective, and some recurring characters. Stories revolve around kids growing up in the tight-knit neighborhood, portraits of its denizens, adventures and misadventures. Eight of the stories, perhaps the core of the book, revolve around the brothers Jamison and Lorris, as they grow up from late childhood into adults in the almost present. 
Overall, these are really well written stories, any one of which can stand alone, but collected, create a cohesive outlook and impact on the reader. There's a palpable love and joy that shines through the narratives without ever falling prey to sentimentalism.
This is clearly a first book, with some stories seeming to experiment with different manners and tropes, as the author is feeling his way toward his authentic voice. But Chiusano is such a fine stylist, we tend to forgive any missteps or methodological repetitions. He is an original voice in many ways and we can expect more great writing from him as his work continues to grow.
Chiusano is now an editor at Vintage Books and is working on his next book.I'm guessing that his work, where he must spend time reading and editing other writers' work will help make him even better than he already is. I'm looking forward to reading more from this fine new writer. I think you will find our conversation both interesting and revealing of how a wonderfully creative writer thinks about the work.
This interview was recorded at John Marshall Media, New York City in summer 2014.
Author website –  where you can find a great quote about the book: "Here's the spirit of dear Sherwood Anderson in Mark Chiusano's Marine Park."—Ron Carlson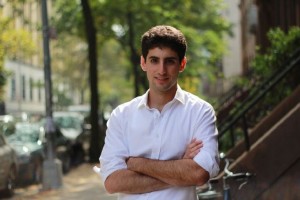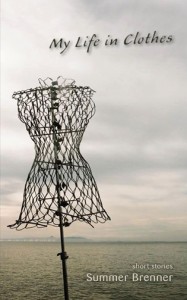 978-1597091633 – Paperback – Red Hen Press – $18.95  (ebook versions also available)
Summer Brenner is an economical and elegant writer whose fiction I have become very attached to (I read her noir novel, I-5, which I think is a terrific book, and interviewed her for Writerscast in December, 2009.  Her latest book, published by the very fine Southern California based independent literary press, Red Hen, is a collection of stories called My Life in Clothes.  It may as well be considered a novel, as the stories are interlocked and related enough to make one, marked by Ms. Brenner's characteristically beautiful writing throughout.
That she was a poet first is evident in the carefulness and precision of her language; she writes a gorgeous and transparent prose that is warm and fluid and easy to inhabit.  The Economist gave My Life in Clothes a terrific review, and called this book "a fierce and funny slip of a thing," and while I love the allusion to clothes in that comment, I think this book is much more than a "slip."   Brenner loves her characters and tells their stories effortlessly.  It's the retelling and and reimagining of her own life after all.  Clothes are the reference point throughout.
The story begins with Moshe Auerbach, a Lithuanian refugee who comes to America, then follows his family line to Atlanta and then the protagonist and her friends and lovers in California from the sixties onward. Along the way we meet Marguerite, the protagonist's mother, whose fixation on clothing and appearances is a key element of the book and her cousin Peggy, whose own interest in clothes and what they mean for self image is profoundly meaningful for her in every respect.
Brenner's writing shines.  She's funny, poignant and sharp.  Here's just one of the many great turns of phrase she manages in this book: "Peter and I used to sit for hours with rod and bait, our legs dangling over the pier, sipping beer, waiting for something to happen," she begins one story. "Most of the time, nothing did. But that didn't matter. We were looking for an excuse to do nothing and preferred if it had a name. Fishing is the best apology ever invented."  There are many more – I highly recommend this book to anyone who appreciates wonderful writing, and stories well told.
Brenner is a prolific and diverse writer.  She has published a dozen books of poetry, fiction, and novels for children.  Another recent title is Richmond Tales, Lost Secrets of the Iron Triangle, a novel for youth, which received a 2010 Richmond Historic Preservation award. Gallimard's "la serie noire" published another of Brenner's crime novels, Presque nulle part which PM Press will release by its English title, Nearly Nowhere, in 2012.
Her voice is wonderful to listen to as well, and I think you will enjoy our conversation about My Life in Clothes, and its wonderful stories and characters.