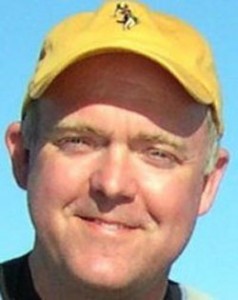 In this series of interviews, called Publishing Talks, I have been talking to book industry professionals and other smart people about the future of publishing, books, and culture.  This is a period of disruption and change for all media businesses.  We must wonder now, how will publishing evolve as our culture is affected by technology, climate change, population density, and the ebb and flow of civilization and  economics?
I believe these Publishing Talks conversations can help us understand the outlines of what is happening in the publishing industry, and how we might ourselves interact with and influence the future of publishing as it unfolds.
These interviews give people in and around the book business a chance to talk openly about ideas and concerns that are often only talked about "around the water cooler," at industry conventions and events, and in emails between friends and they give people inside and outside the book industry a chance to hear first hand some of the most interesting and challenging thoughts, ideas and concepts being discussed by people in the book business.
I've known Rick Richter for a number of years.  He is smart, energetic and incredibly creative.  I am told he plays a mean guitar too.  He's unusual in publishing for having been a leader in both sales and editorial, and for being at heart, an innovator and entrepreneur.  I have talked to him a number of times over the past couple of years about his thinking and ideas, and have been interested in his new venture, Ruckus Media since it was still a brainstorm generated idea.  Unlike many brainstormed ideas, this one has become real, and very quickly too.
Ruckus represents at least one budding trend in publishing for kids – which is to be born digital and to stay that way.  Print, ink and paper will be someone else's job.  At a recent Digital Book World presentation, Rick's signature statement about his new work was this: "books you can play with and games you can read."
Rick is currently President, CEO, and Chair, Ruckus Media Group.  Previous to founding Ruckus, he was President and Publisher of the Simon & Schuster Children's Division (1996 – 2008).  In 1990, Rick co-founded Candlewick Press, the prestigious children's publisher based in Boston.
"The goal of Ruckus is to combine the most creative minds in children's media with tremendously exciting new mobile devices. We'll be satisfied when a mom or dad can hand their phone or tablet to their child without one ounce of guilt, knowing that the experience the child is about to have will entertain them, challenge them, perhaps make them giggle, and be utterly satisfying." Beginning in May, Rick will be an adjunct professor at the NYU Master of Science Program in Publishing.
Rick and I had a great talk, not just about what he is doing at Ruckus to make change and create a new way of publishing for kids, but also about the future of digital publishing and much more.  Ruckus, along with a number of other new digital publishers are in the process of establishing new ways for children to experience books and reading in some very exciting ways.  And it looks like they are having alot of fun doing it.