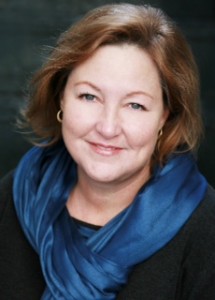 In this series of interviews, called Publishing Talks, I talk to book industry professionals and other smart people about the future of publishing, books, and culture.  This is a period of disruption and change for all media businesses.  How will publishing evolve as our culture is affected by technology, climate change, population density, and the ebb and flow of civilization and  economics?
I hope these Publishing Talks conversations will help us better understand the outlines of what is happening in publishing, books and reading culture, and how we can ourselves both understand and influence the future of books and reading.
There has been alot of talk around the publishing business this year about "book discovery" as it is clear that the decline of bricks and mortar bookstores has lessened the opportunity for readers to discover books they want to read through the kinds of browsing and personal recommending that have been the hallmarks of physical bookselling up to now.  Online bookselling and even social media have thus far been less than perfect mechanisms for either writers or readers, with lots of frustration expressed especially by publishers and writers about the whole process.  We're not sure we know what readers think about all this, but there is doubtless much to be inferred.
The relatively steep decline in overall sales of print books, and the increase in the concentration of sales to best sellers (witness 50 Shades of Gray, among others) suggest that readers are not finding it easy or practical to take advantage of the online availability of just about every book in print.  There are too many books and not enough connection tools for most of them.
Meanwhile, there are intelligent people out there seeking to solve these twin "problems" of too many choices for readers, and ineffective online marketing tools for authors and publishers.  One new project that is the result of some deep thinking about both issues is Bublish, which seeks to create opportunities for social discovery of books by readers.  One of the founders is Kathy Meis, whom I met briefly at this year's IDPF summit at Book Expo in New York City.
Here is what Kathy said about Bublish in an online interview she did recently with Madison Woods:
With Bublish, authors share book bubbles, and readers get to browse through them. A book bubble consists of an excerpt and an author's insight about that excerpt. We call this the story behind the story. Both of these elements are presented in a beautifully designed book bubble that also includes the author's photo and bio, the book's cover and synopsis as well as links to the author's website. It's about as close to the bookstore discovery experience as you can get online. And because we match writers and readers by genre and keywords, we can connect the right authors and books with the right readers without ruining the serendipity of browsing. In an age of immense content abundance, you need a few filters when you're looking for good books.
Bublish is designed to solve a number of problems for writers and readers. For authors, Bublish will let them repurpose their best writing, the content of their books, and enrich it with the story behind the story. This creates an entirely fresh piece of content for authors to share across multiple social networks. Authors have a lot of demands on their time. We think it's important to make it as easy and effective as possible for them to facilitate discovery of their work without feeling like salespeople. With Bublish, the social conversation starts with the voice of the author, just like it does in the bookstore. And since authors can create and share book bubbles in seconds, Bublish significantly lightens the author's promotional content load.
For readers, Bublish recreates online all the pleasure of the bookstore discovery experience. No ads, no algorithms, no distractions…just browsing. Of course, once a reader finds a book or author they love, they'll want to share it. Word-of-mouth continues to be the most popular way for readers to find new books. That's why book bubbles are highly shareable across multiple social networks. Finally, Bublish will create a wonderful community for writers and readers to engage around stories. Imagine getting an invitation to chat with one of your favorite authors or being able to follow the book bubbles of an author you've never even heard of before.
In my interview with Kathy we talked about Bublish and also about many of the perplexing issues surrounding writing and reading, as we enter a new stage in the ways that writers, publishers and readers will relate to each other, indeed a very exciting and challenging time for us all.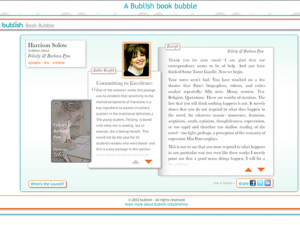 Kathy Meis has been a professional writer for more than twenty years. She founded Serendipite Studios to empower those who create and enhance quality content. You can follow her on Twitter @katmeis or @BublishMe.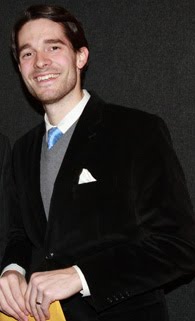 In this series of interviews, called Publishing Talks, I have been talking to book industry professionals about the future of publishing, books, and culture.  This is a period of disruption and change for all media businesses. How will publishing evolve as our culture is affected by technology, climate change, population density, and the ebb and flow of civilization and its economics? Publishing Talks interviews help us understand the outlines of what is happening, and how we might ourselves interact with and influence the future of publishing as it unfolds.
These interviews give people in the book business a chance to talk openly about ideas and concerns that are often only talked about "around the water cooler," at industry conventions and events, and in emails between friends and they give people inside and outside the book industry a chance to hear first hand some of the most interesting and challenging thoughts, ideas and concepts being discussed by people in the book business.
I first read about the new literary agency, Movable Type Literary Group established by Jason Ashlock and his partner Meredith Dawson a few months ago.  I've wondered for awhile now about the role of agents in the changing landscape of book publishing, and evidently so have Jason and Meredith.  Along with an NEA based graph on their home page "Books are not dead," they have composed the following statement of purpose and occasion:
"We have arrived, as Harold Bloom might say, belatedly.
The scene is established, the paradigms rigid, the machine stubborn and aging. Now more than half a millennium removed from the prima typographicae incunabula, "the first infancy of printing," a chorus now announces the swift and coming death of the published word and the end of book history. But crisis and opportunity are concurrent, and the instability of one paradigm leads to the creation of another. We work in publishing at a moment of both belatedness and birth, when the trend of all future events is being determined. We aim, with many of our friends and colleagues, to confront the crisis of the moment and from the upheaval to design and shape a future."
When I ran across Jason at a publishing event in Manhattan, we arranged to talk.  I wanted to hear in his own words what this new agency will be all about.  I think alot of what he says here will resonate for listeners of this podcast.  Certainly, it makes sense for the role of the agent to be transformed, and to help lead the transformation of relationships between author, publisher and audience that is emerging now.  It looks like Movable Type has an opportunity to create a new model for its own clients, and by example, for others as well.  Maybe because, like many others looking at an established industry with new eyes, Jason Ashlock has an opportunity to create a new paradigm.