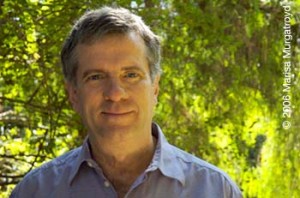 In this series of interviews, called Publishing Talks, I have been talking to book industry professionals about the future of publishing, books, and culture.  This is a period of disruption and change for all media businesses.
How will publishing evolve as our culture is affected by technology, climate change, population density, and the ebb and flow of civilization and its economics? Publishing Talks interviews help us understand the outlines of what is happening, and how we might ourselves interact with and influence the future of publishing as it unfolds. These interviews give people in the book business a chance to talk openly about ideas and concerns that are often only talked about "around the water cooler," at industry conventions and events, and in emails between friends.
I believe these interviews give people inside and outside the book industry a chance to hear first hand some of the most interesting and challenging thoughts, ideas and concepts being discussed within the industry.
Peter Broderick comes from an independent film background and has a perspective that I think is terrifically useful and important. Peter is President of Paradigm Consulting, which helps filmmakers and media companies develop strategies to maximize distribution, audience, and revenues.  His work now is completely focused on working with film-makers to utilize new tools in marketing and distribution, and his ideas are very much in concert with my own thoughts about publishing.  I strongly recommend reading his article "Maximizing Distribution" and his reports, "Welcome to the New World of Distribution" and "Declaration of Independence;" as concise and spot on as they are for film, they will be useful to anyone thinking about media distribution today and in the future.
I believe there should be more cross-discipline conversations like this one.