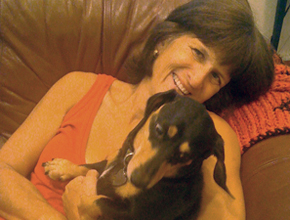 This interview with the talented essayist Marion Winik is unusual, as it is about three different (short) books Marion has published with the relatively new digital publisher SheBooks ("Every Woman Has a Story").  Since Winik, for a long time composed audio essays for NPR's "All Things Considered" (archived here), she is pretty smart about doing interviews, so I thought we would be able to cover these three books, as well as talking a bit about SheBooks and Marion's career as writer. I think she did a great job on all counts. I'd recommend a visit to her website too, lots of links, current information, and general literary goings on.
The three short books from SheBooks we talk about in this interview, all of which reflect Marion's wonderful wit and stylish writing:
August in Paris is a collection of travel stories told with great humor and affection, "from lost teenagers and missed connections to overpriced drinks and gambling mishaps." I don't know how she does it, but she keeps her bearings throughout.
The End of the World as We Know It collects nine essays about parenting and family, beginning with the story of her second wedding and subsequent move to rural Pennsylvania. She covers a broad range of subjects, from blended families, to having kids in her 40's and eventually to dealing with the legal problems that sometimes arise with teenage boys. Very much along the lines of her NPR pieces.
Guesswork is a collection of essays about memory and identity. One of my favorites, "The Things They Googled" looks at search engines and their effects on our lives. These eight essays will inspire you to reconsider your own history and sense of self from new angles: how treasured places and objects fit in, how your life as a reader shapes who you are.
You can purchase these and other books directly from SheBooks (they already have a really extensive and impressive list of publications) here or from Barnes & Noble, Amazon and probably other ebook retailers, all at reasonable prices. Buy direct and you support the publisher and its authors.
Marion Winik's (very abbreviated) biography in her own words:
"I was born in Manhattan in 1958 and raised on the Jersey shore. I graduated from Brown in 1978 and got my MFA from Brooklyn College in 1983.
Throughout my childhood and into my twenties, I wrote poetry. Some of it was published in two small-press books. In the late eighties—by which time I was living in Austin, Texas with my first husband, Tony—I began writing personal essays.
These days I live with my daughter Jane and our dachshund, Beau, in the beautiful Evergreen neighborhood of Baltimore. What a fabulous, underrated town this is. I teach writing in the MFA program in Creative Writing & Publishing Arts at the University of Baltimore. I write a column at BaltimoreFishbowl.com, and have a new memoir from Globe Pequot Press. It's called Highs in the Low Fifties: How I Stumbled Through The Joys of Single Living."
And here is something about the digital publishing start up, Shebooks: a curated collection of short e-books written by women, for women. All of our stories are easy to download and read on any digital device—and so good you'll finish them in an hour or two. We like to think of ourselves as an e-book boutique, the kind where you'll always find a story to fit your busy life.
Whether short fiction, memoir, or journalism, all Shebooks are handpicked by discerning magazine and book editors and written by women you either know of or will want to know. And because we offer our e-books by subscription as well as individually, you need never be without a great story to read.
As anyone who listens to WritersCast knows, I'm always interested in new publishing models. SheBooks certainly represents one of those new models. I think we will revisit them in a little while to see how this venture turns out. I hope it works – we need more digital publishing that tries to break out of the existing structures and models to try out different approaches to engaging with readers.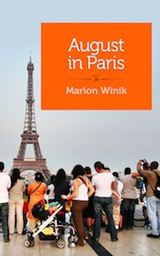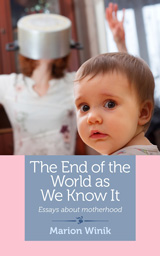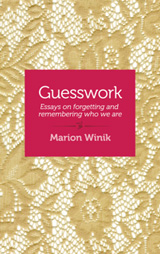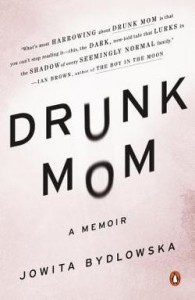 Drunk Mom – 978-0143126508 – Penguin – paperback – $16 (ebook editions available at lower prices)
What an incredible book. Tough, loving, uncompromising. So much power in this book, admittedly at times, very painful to read, and stunningly honest to the point of extremism. But Jowita is such a fine writer, it is impossible not to admire this book and despite all the terrible things she tells us about herself, that she is alive, and able to speak her truth is incredible.
You know that any book with a title like this is going to be amazing, but there is no way to get through this book without being thoroughly bowled over, and depending on one's tolerance for witnessing someone else's painful mistakes, perhaps more than in any other book you will ever read. And yes, Jowita is completely and terrifyingly honest about herself and her misadventures throughout.
It's valuable to understand that when Jowita first wrote this story, she wrote it pretending it was a novel. She had to get through that ironically deep denial as part of her ability to understand herself, one assumes. And that is part of the power of this book, that the author is able to uncover layers of denial, fear and guilt to get to a place where she can be honest with herself, and by telling that story to the world, reach a kind of absolution, a place in herself where she can be able to reconstruct herself, not forgiving, but finding the parts of her persona that are who she is not drinking. This is very powerful reading and a book I recommend no matter what you feel about yourself or others who are drinkers, addicted, lost, or found.
Short summary: Three years after she gave up drinking, Jowita Bydlowska found herself drinking again – at the party celebrating the birth of her son. Thus begins the harrowing tale of her descent, once again, into full blown alcohol and substance abuse. You have to read this one for yourself. Go buy this book, prepare yourself for a powerful experience, and read it now. Another good interview with the author on NPR here. And Jowita's website, worth a visit – "I was born in Warsaw, Poland. I moved to Canada as a teenager. I live in Toronto with my little family in a little house. I write, write, write (compulsively, happily, unhappily, obsessively)" here.
I very much enjoyed talking to Jowita, who does a great interview. This conversation runs a bit long at 36 minutes, but hopefully it's an experience well worth your time to hear.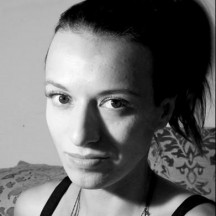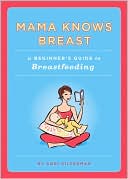 978-1594741654 – paperback – Quirk Books – $14.95
Andi Silverman, author of Mama Knows Breast, interviewed by Writerscast host David Wilk
As a middle aged man, I am clearly not the audience for this book, but when I saw a copy of the book and read the first few chapters I knew right away this would be an author I wanted to interview.  Mama Knows Breast is a great title for a book (as well as for the author's very well put together and consistently informative website). And her publisher, Quirk Books, has put together a beautifully produced paperback with very cool and comforting illustrations.
As the author, Andi Silverman tells me in our interview, she wanted to write the book she needed when she was looking around at books about breastfeeding – something not medical, or like a textbook, but a book for moms by a mom, with humor, a caring approach, and above all, not judgmental regardless of the decisions each mom makes about breastfeeding.
And of course, as she rightly points out, breastfeeding is not just a subject for women.  Having been father to two breastfed children, I can attest this is true.  Breastfeeding is not a choice that every woman or family can make of course.  But breast milk is healthy and natural, and better for the baby and child than any formula.  My interview with Andi Silverman reflects her spirit and approach as an author – she is full of good advice gently given, and is someone almost any woman would want to consult for advice.